Coming Soon...
Wednesday, Mar 22
All Day
New Artwork Displayed at the Arts of Bear Valley Window Gallery in Arnold
Thursday, Mar 23
All Day
New Artwork Displayed at the Arts of Bear Valley Window Gallery in Arnold
10:00 AM
Master Your Cross Country Skiing Skills at Bear Valley Adventure Company
Friday, Mar 24
All Day
New Artwork Displayed at the Arts of Bear Valley Window Gallery in Arnold
Saturday, Mar 25
All Day
New Artwork Displayed at the Arts of Bear Valley Window Gallery in Arnold
07:00 PM
Saturday Night Live Music!
Sunday, Mar 26
All Day
Our Sunday Edition with Local Features, Local Specials & More Every Sunday All Day Long!
All Day
New Artwork Displayed at the Arts of Bear Valley Window Gallery in Arnold
10:00 AM
Master Your Cross Country Skiing Skills at Bear Valley Adventure Company
Monday, Mar 27
All Day
New Artwork Displayed at the Arts of Bear Valley Window Gallery in Arnold
Tuesday, Mar 28
All Day
New Artwork Displayed at the Arts of Bear Valley Window Gallery in Arnold
05:30 PM
Ebbetts Pass Town Hall Meeting-Tuesday March 28th at 5:30 p.m.
Wednesday, Mar 29
All Day
New Artwork Displayed at the Arts of Bear Valley Window Gallery in Arnold
Thursday, Mar 30
All Day
New Artwork Displayed at the Arts of Bear Valley Window Gallery in Arnold
10:00 AM
Master Your Cross Country Skiing Skills at Bear Valley Adventure Company
06:00 PM
Wino Bingo Night at The Game Room
Friday, Mar 31
All Day
New Artwork Displayed at the Arts of Bear Valley Window Gallery in Arnold
Saturday, Apr 1
05:00 PM
Get Your Tickets Now for the Calaveras Chamber's Annual Awards Dinner
Sunday, Apr 2
All Day
Our Sunday Edition with Local Features, Local Specials & More Every Sunday All Day Long!
10:00 AM
Master Your Cross Country Skiing Skills at Bear Valley Adventure Company
Government
---
Announcements
Governor Newsom Releases Master Plan for Tackling the Fentanyl and Opioid Crisis
Posted by: thepinetree on 03/22/2023 09:43 AM
San Diego, CA...Following a visit to the San Ysidro Port of Entry, Governor Gavin Newsom released his administration's Master Plan for Tackling the Fentanyl and Opioid Crisis.  Recognizing the opioid and fentanyl crisis as a multifaceted public health and public safety issue, Governor Newsom's Master Plan provides a comprehensive approach to save lives. The Master Plan builds on the Governor's $1 billion investment to tackle this crisis — including an expansion of California National Guard-supported operations that last year led to a 594% increase in seized fentanyl. The Master Plan outlines aggressive steps to support overdose prevention efforts, hold the opioid pharmaceutical industry accountable, crack down on drug trafficking, and raise awareness about the dangers of opioids, including fentanyl.


Read More | 2 Comments
Governor Newsom Announces $1 Billion in Homelessness Funding, Launches State's Largest Mobilization of Small Homes
Posted by: thepinetree on 03/21/2023 10:14 PM
Sacramento, CA...Last week in Sacramento, Governor Gavin Newsom joined state and local leaders, First Partner Jennifer Siebel Newsom, advocates and other partners to announce the release of $1 billion in Homeless Housing, Assistance and Prevention (HHAP) Round 4 funding to support communities across the state stepping up their work to reduce homelessness.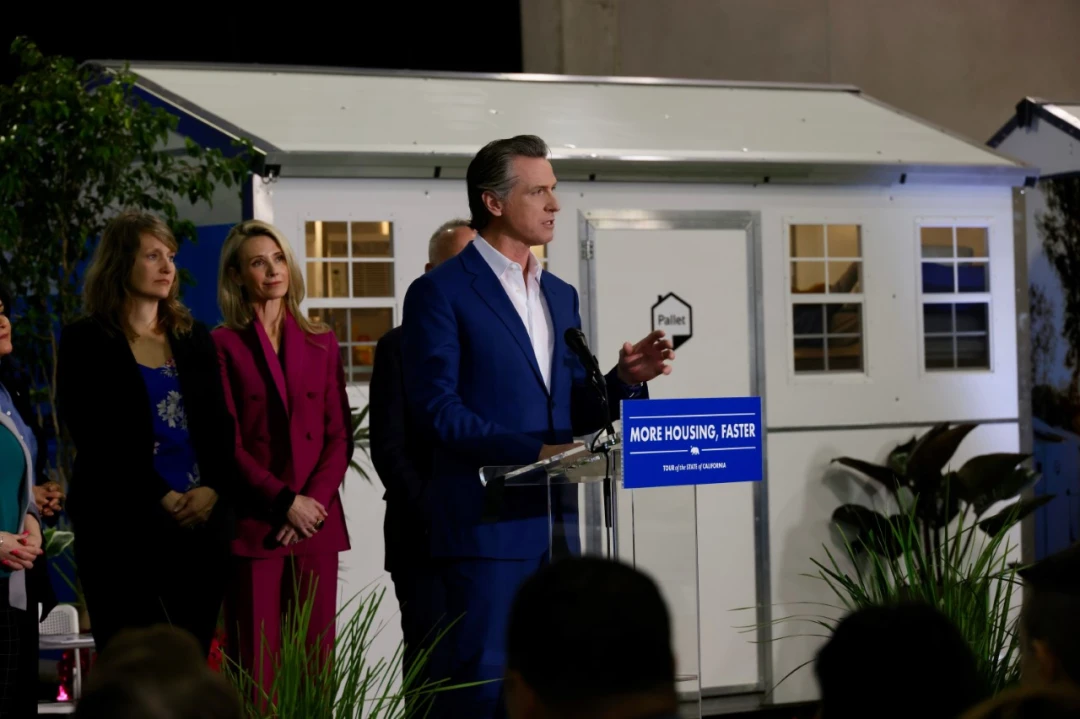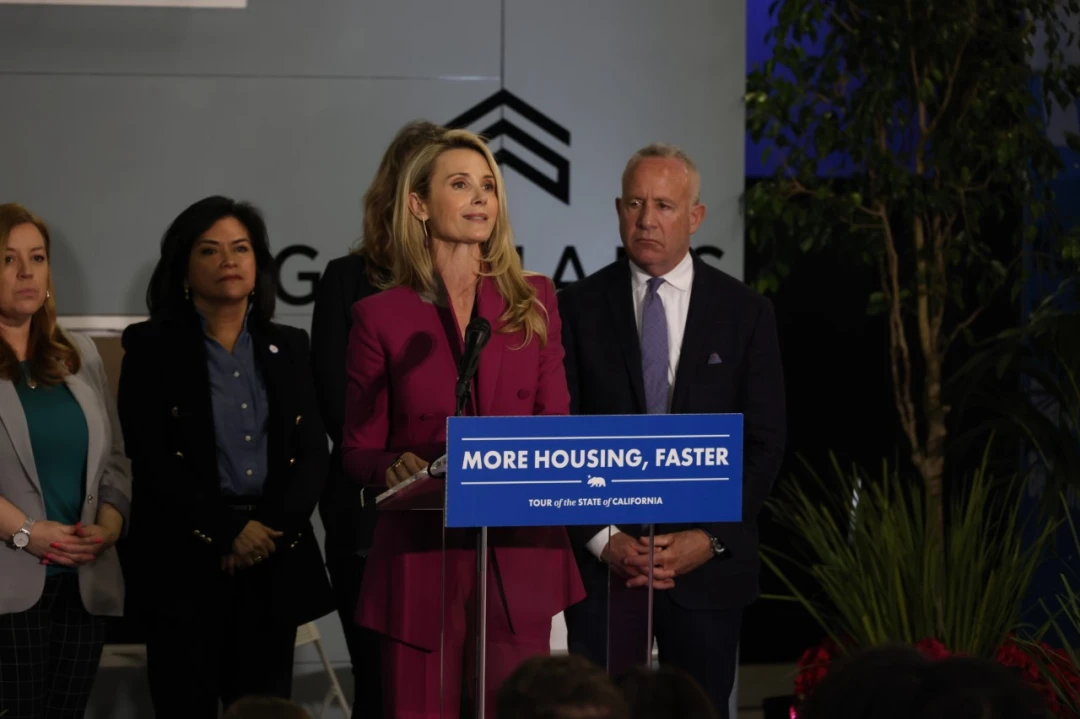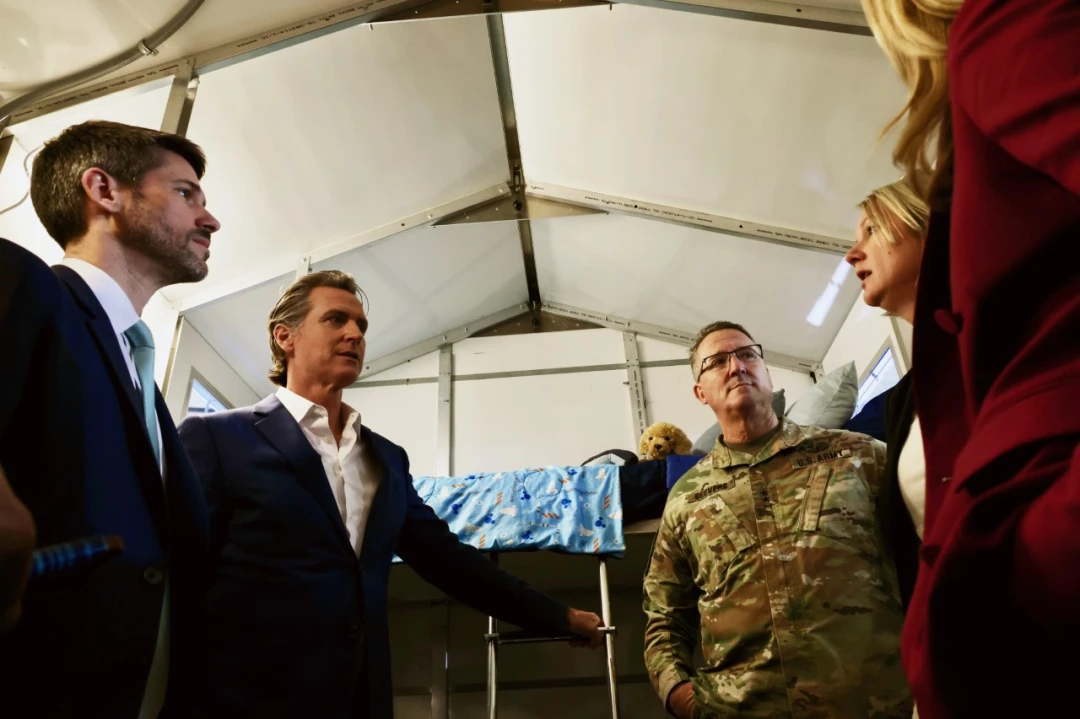 Read More | 31 Comments
Researchers Design Potential Cancer Drug in 30 days Using AI-Powered Database
Posted by: thepinetree on 03/20/2023 05:42 PM
Toronto, Canada...In less than a month, researchers have used AlphaFold, an artificial intelligence (AI)-powered protein structure database, to design and synthesize a potential drug to treat hepatocellular carcinoma (HCC), the most common type of primary liver cancer.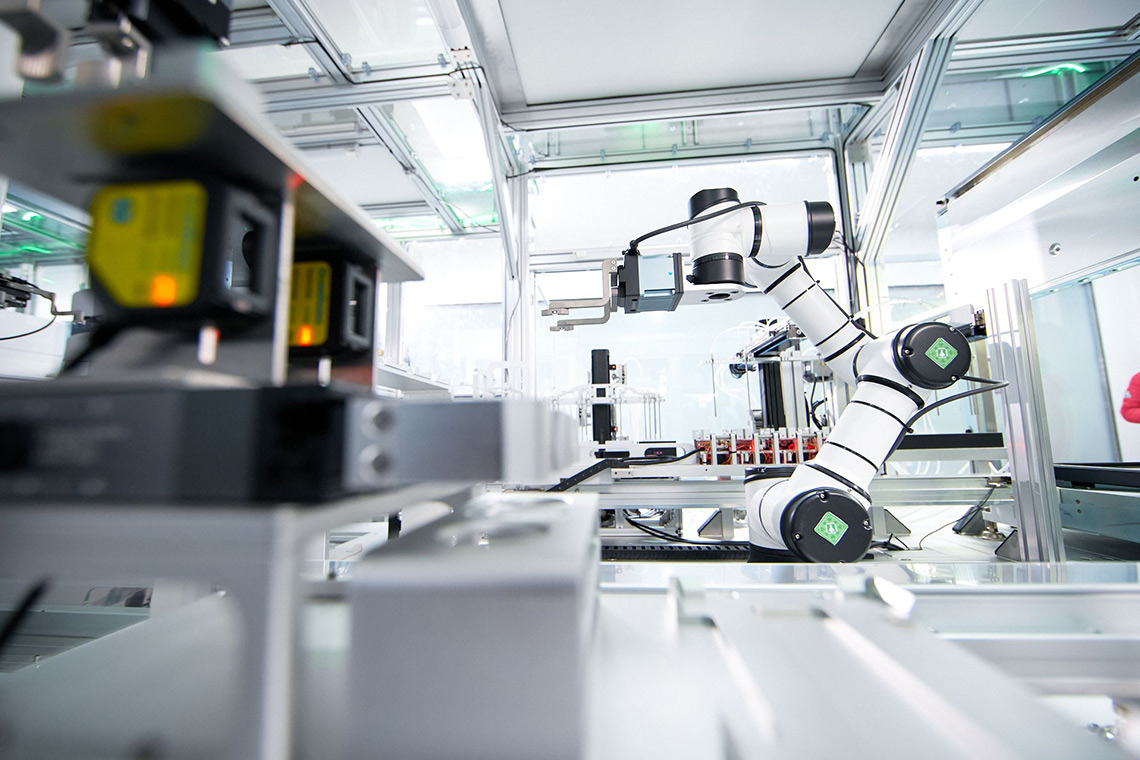 Read More | 3 Comments
US Air Force MQ 9 Camera footage: Russian Su 27 Black Sea Intercept
Posted by: thepinetree on 03/16/2023 08:47 AM
The Black Sea...Two Russian Su-27 aircraft conducted an unsafe and unprofessional intercept with a U.S. Air Force intelligence, surveillance, and reconnaissance unmanned MQ-9 aircraft operating within international airspace over the Black Sea on March 14, 2023. Russian Su-27s dumped fuel upon and struck the propeller of the MQ-9, causing U.S. forces to have to bring the MQ-9 down in international waters. (U.S. Air Force video)


Read More | 5 Comments
Hydrogen Sulfide Detected at Utica Mine in Angels Camp
Posted by: thepinetree on 03/16/2023 08:52 AM
Angels Camp, CA...The privately owned Utica Mine located in Angels Camp has been identified as the source of a local hydrogen sulfide release. The City of Angels Camp and other partners conducted air and water sampling in the area. Findings show a concentration ranging from 2-3 parts per million of hydrogen sulfide in the air at the entrance of the mine. Surrounding waterways are being monitored to ensure environmental and public safety.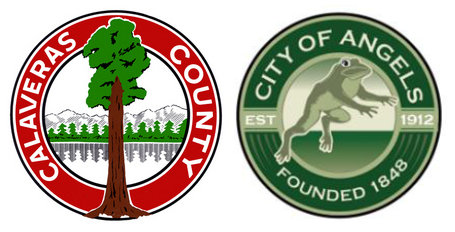 Read More | 19 Comments
Medical Aid Requires Search and Rescue, High Water Rescue Vehicle & More!
Posted by: thepinetree on 03/16/2023 02:57 PM
Sheep Ranch CA...On March 14, 2023, at about 1745 hrs., Calaveras County Sheriff's Dispatch received a cellular 911 call from a resident of Sheep Ranch. The caller explained that he was experiencing an emergency related to his health and that he and his wife were trapped in their residence due to his impassible driveway. The nearly two-mile-long driveway was reportedly blocked by a seasonal creek that was running at flood stage through it. Additionally, the caller reported that his generator had run out of fuel, and his cell phone was nearly out of battery. The call was dropped during the conversation, and dispatch could not recontact the caller.


Read More | 20 Comments
President Biden on Efforts to Reduce Gun Violence
Posted by: thepinetree on 03/15/2023 09:25 AM
Monterey Park, CA...Good afternoon. (Applause.) Thank you. Thank you. Please have a seat, if you have one. (Laughter.) Good afternoon. Saturday, January 21st, 2023, Lunar New Year, a time to enjoy. A ballroom dance studio, a place of happiness, friendship, and belonging. People across backgrounds and generations celebrating their cultural roots and bonding through ballroom song and dance.


Read More | 35 Comments
Proclamation of Local Emergency in Calaveras County Due to Storms
Posted by: thepinetree on 03/14/2023 01:53 PM
San Andreas, CA...Beginning on or about February 23, 2023, winter storms related to an atmospheric river system struck Calaveras County, bringing damaging winds, substantial precipitation including significant snowfall at higher elevations, and flooding, and this system continues to impact the County. John K. Osbourn, Director of Emergency Services, proclaimed that a local emergency exists throughout Calaveras County, commencing on or about 1:00PM on March 10, 2023. To aid in the rapid response to storm impacts, California Governor Newsom declared a State of Emergency in many of the counties, including Calaveras. Learn more: https://wp.meipd8T7h-7XY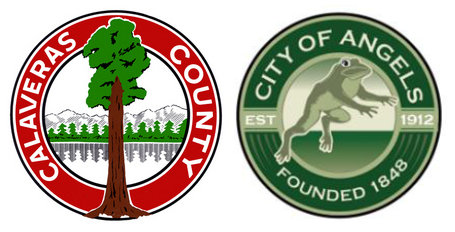 Read More | 0 Comments
President Biden, Prime Minister Albanese of Australia, and Prime Minister Sunak of the United Kingdom on the AUKUS Partnership
Posted by: thepinetree on 03/14/2023 02:43 PM
San Diego, CA...Well, please — if you have a seat, please take it. It's an honor — honor to be here to welcome Prime Minister Albanese and Prime Minister Sunak. And it's my honor to welcome you both to the United States as we take the next critical step in advancing the Australia, U.S., UK partnership — AUKUS. It's an unusual name, "AUKUS," but it's a powerful entity.


Read More | 7 Comments
Inflation Rolls on at 6% Annual Rate
Posted by: thepinetree on 03/14/2023 02:59 PM
Washington, DC...The Consumer Price Index for All Urban Consumers (CPI-U) rose 0.4 percent in February on a seasonally adjusted basis, after increasing 0.5 percent in January, the U.S. Bureau of Labor Statistics reported today. Over the last 12 months, the all items index increased 6.0 percent before seasonal adjustment.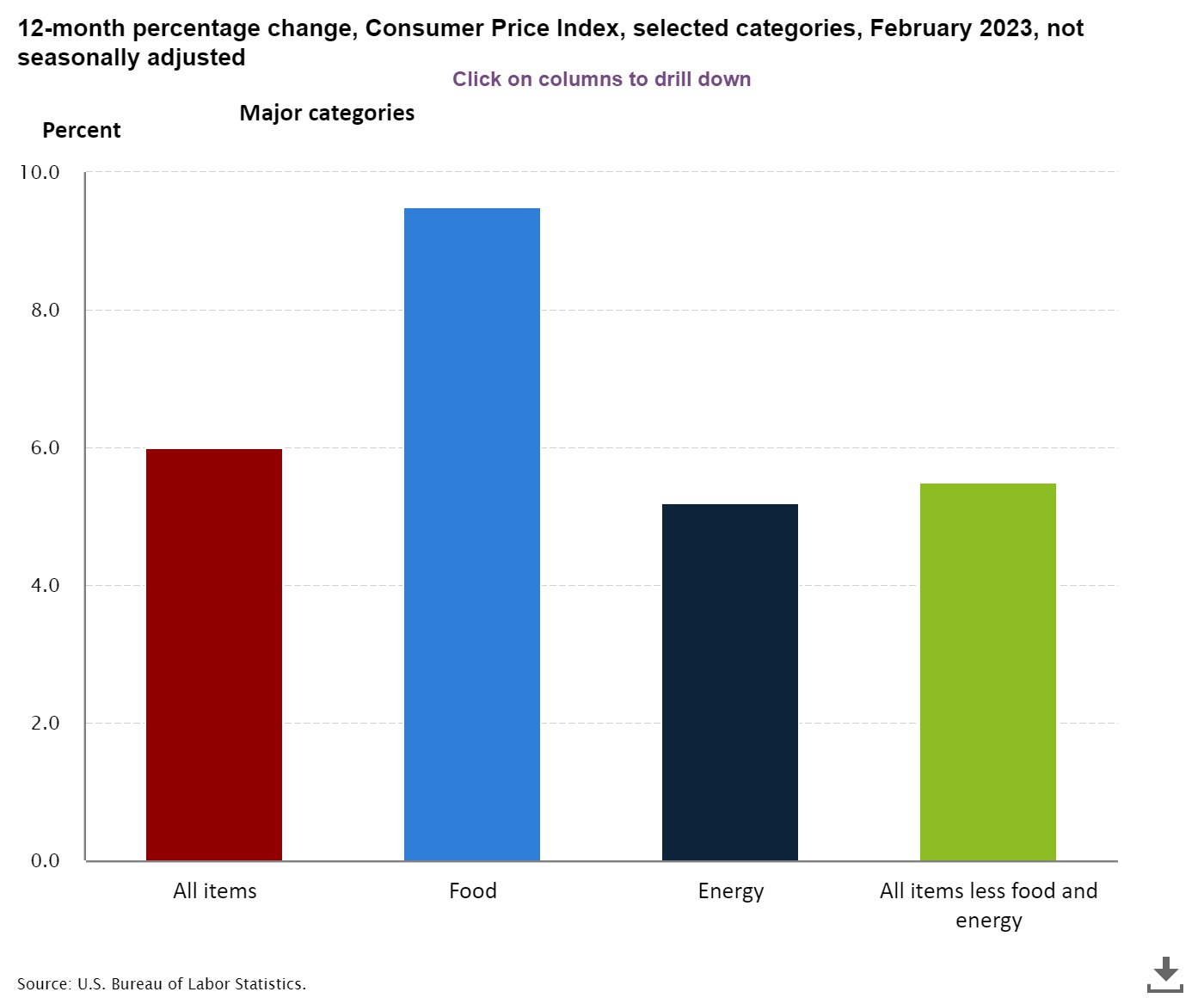 Read More | 0 Comments