Quotes
---
Announcements
Record Breaking Fourth of July Travel Projected
Posted by: thepinetree on 06/26/2023 09:54 AM
Walnut Creek, CA...The upcoming Fourth of July holiday is expected to witness a remarkable milestone with a projected 50.7 million Americans planning to take well-deserved vacations. This unprecedented figure represents the highest travel volume ever projected by AAA.  More than 5.6 million Californians are expected to travel for the holiday, a notable increase of 5 percent compared to last year.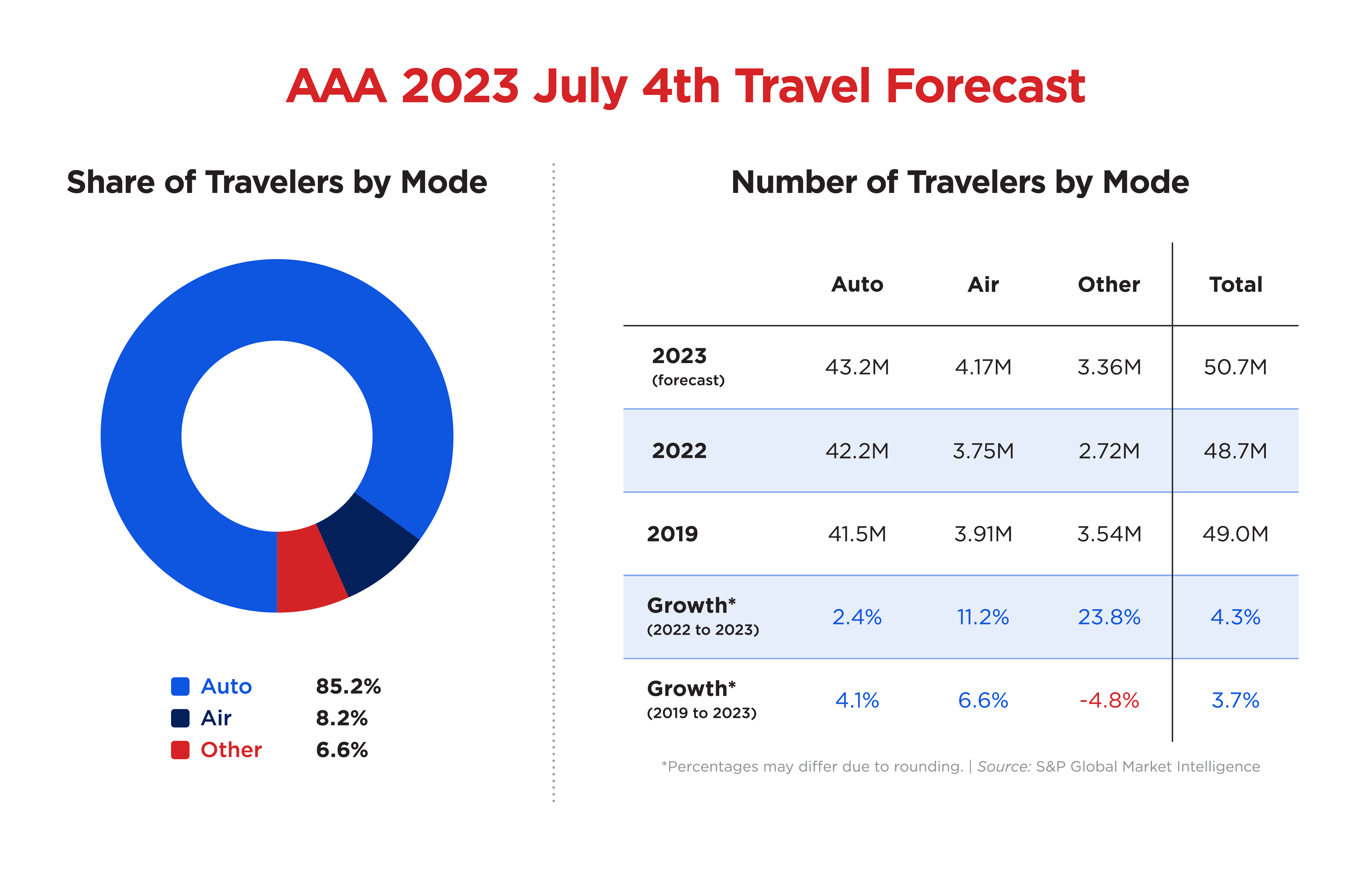 Read More | 0 Comments
"IF" by Rudyard Kipling...Dedicated to Jay S. Hamilton & Dads Everywhere ~ By John Hamilton
Posted by: thepinetree on 06/17/2023 11:12 AM
Arnold, CA...We originally posted this for Father's Day in 2006. My father would turn 107 this year if he were here today. This poem was my father's favorite. This one is dedicated to my Father...Jay S. Hamilton. Dad was born in November 22, 1916 and died in May 1, 1991 of a Glioblastoma brain tumor. His life saw deep tragedy but he always rose above it. He was born in a house in rural Oklahoma with no electricity or running water. His Mom burned to death when he was 9 years old from a kerosene lantern fire while he was at home.....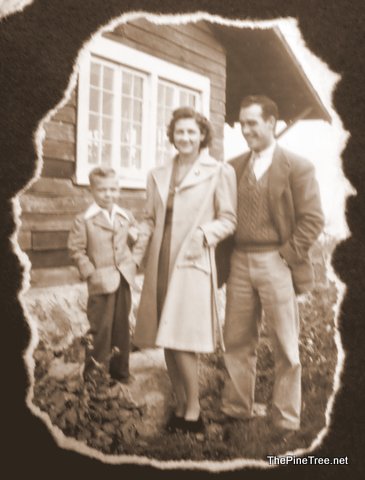 My Parents And Oldest Brother Circa 1943.

Read More | 43 Comments
A Bit of Wisdom from Adam Smith
Posted by: thepinetree on 06/16/2023 02:33 PM
Edinburgh, Scotland...Adam Smith 16 June, 1723 - 17 July 1790. Author of Wealth of Nations and father of modern economics.




"Little else is requisite to carry a state to the highest degree of opulence from the lowest barbarism, but peace, easy taxes, and a tolerable administration of justice: all the rest being brought about by the natural course of things."

"It is the interest of every man to live as much at his ease as he can; and if his emoluments are to be precisely the same, whether he does, or does not perform some very laborious duty, it is certainly his interest…either to neglect it altogether, or…to perform it in [a] careless and slovenly a manner…"

"If [justice] is removed, the great, the immense fabric of human society, that fabric which to raise and support seems in this world if I may say so has the peculiar and darling care of Nature, must in a moment crumble into atoms."

"There is no art which one government sooner learns of another than that of draining money from the pockets of the people."

"Man is an animal that makes bargains: no other animal does this - no dog exchanges bones with another."

"What can be added to the happiness of a man who is in health, out of debt, and has a clear conscience?"

"Never complain of that of which it is at all times in your power to rid yourself."
| 8 Comments
A Bit of Wisdom from Henry David Thoreau
Posted by: thepinetree on 06/15/2023 12:24 PM
Concord, MA...Henry David Thoreau. July 12, 1817 – May 6, 1862. As summer gets up to full swing. We thought a bit of Thoreau might be in order as many of us head into the woods for a visit this summer.




"However mean your life is, meet it and live it; do not shun it and call it hard names. It is not so bad as you are. It looks poorest when you are richest. The fault-finder will find faults even in paradise. Love your life, poor as it is. You may perhaps have some pleasant, thrilling, glorious hours, even in a poorhouse. The setting sun is reflected from the windows of the almshouse as brightly as from the rich man's abode; the snow melts before its door as early in the spring. I do not see but a quiet mind may live as contentedly there, and have as cheering thoughts, as in a palace."

"I went to the woods because I wished to live deliberately, to front only the essential facts of life, and see if I could not learn what it had to teach, and not, when I came to die, discover that I had not lived. I did not wish to live what was not life, living is so dear; nor did I wish to practice resignation, unless it was quite necessary. I wanted to live deep and suck out all the marrow of life, to live so sturdily and Spartan-like as to put to rout all that was not life, to cut a broad swath and shave close, to drive life into a corner, and reduce it to its lowest terms..."

"I learned this, at least, by my experiment: that if one advances confidently in the direction of his dreams, and endeavors to live the life which he has imagined, he will meet with a success unexpected in common hours."

"The mass of men lead lives of quiet desperation. What is called resignation is confirmed desperation."

"Disobedience is the true foundation of liberty. The obedient must be slaves."

"How vain it is to sit down to write when you have not stood up to live."
| 1 Comments
A Bit of Wisdom from Frank Lloyd Wright
Posted by: thepinetree on 06/08/2023 11:00 PM
Phoenix, AZ...Frank Lloyd Wright, June 8, 1867 – April 9, 1959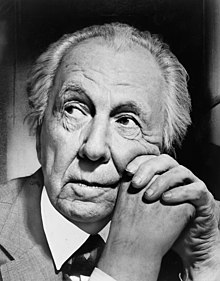 "God is the great mysterious motivator of what we call nature, and it has often been said by philosophers, that nature is the will of God. And I prefer to say that nature is the only body of God that we shall ever see."

"A free America... means just this: individual freedom for all, rich or poor, or else this system of government we call democracy is only an expedient to enslave man to the machine and make him like it."

"No house should ever be on a hill or on anything. It should be of the hill. Belonging to it. Hill and house should live together each the happier for the other."

"Form follows function - that has been misunderstood. Form and function should be one, joined in a spiritual union."

"The mother art is architecture. Without an architecture of our own we have no soul of our own civilization."

"The thing always happens that you really believe in; and the belief in a thing makes it happen."

"Regard it as just as desirable to build a chicken house as to build a cathedral."

"Study nature, love nature, stay close to nature. It will never fail you."

"There is nothing more uncommon than common sense."

"Freedom is from within."
| 0 Comments
A Bit of Wisdom from Norman Vincent Peale
Posted by: thepinetree on 05/31/2023 12:07 PM
New York, NY...Norman Vincent Peale May 31, 1898 – December 24, 1993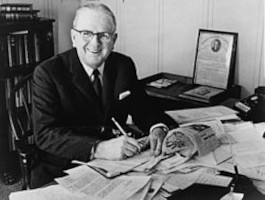 "Formulate and stamp indelibly on your mind a mental picture of yourself as succeeding. Hold this picture tenaciously. Never permit it to fade. Your mind will seek to develop the picture... Do not build up obstacles in your imagination."

"We've all heard that we have to learn from our mistakes, but I think it's more important to learn from successes. If you learn only from your mistakes, you are inclined to learn only errors."

"It is of practical value to learn to like yourself. Since you must spend so much time with yourself you might as well get some satisfaction out of the relationship."

"Every problem has in it the seeds of its own solution. If you don't have any problems, you don't get any seeds."

"When every physical and mental resources is focused, one's power to solve a problem multiplies tremendously."

"The more you lose yourself in something bigger than yourself, the more energy you will have."

"We tend to get what we expect."
| 6 Comments
A Bit of Wisdom from Mark Twain
Posted by: thepinetree on 05/17/2023 11:28 AM
Hannibal, Missouri...Samuel Langhorne Clemens (Mark Twain), November 30, 1835 – April 21, 1910. Writer of The Celebrated Jumping Frog of Calaveras County that put Calaveras County & also Mark Twain on the map.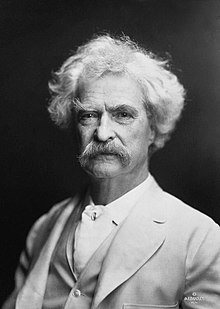 "It is better to keep your mouth closed and let people think you are a fool than to open it and remove all doubt."

"I am an old man and have known a great many troubles, but most of them never happened."

"It's not the size of the dog in the fight, it's the size of the fight in the dog."

"All good things arrive unto them that wait and don't die in the meantime."

"Courage is resistance to fear, mastery of fear, not absence of fear."

"Nothing so needs reforming as other people's habits."

"The lack of money is the root of all evil."

"To eat is human…to digest' divine."
| 6 Comments
A Bit of Wisdom from Harry S. Truman
Posted by: thepinetree on 05/08/2023 12:05 PM
Kansas City, MO...Harry S. Truman May 8, 1884 – December 26, 1972.  Our 33rd President.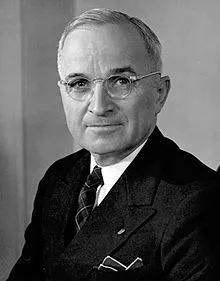 "Once a government is committed to the principle of silencing the voice of opposition, it has only one way to go, and that is down the path of increasingly repressive measures, until it becomes a source of terror to all its citizens and creates a country where everyone lives in fear."

"You know that being an American is more than a matter of where your parents came from. It is a belief that all men are created free and equal and that everyone deserves an even break."

"Those who want the Government to regulate matters of the mind and spirit are like men who are so afraid of being murdered that they commit suicide to avoid assassination."

"I do not believe there is a problem in this country or the world today which could not be settled if approached through the teaching of the Sermon on the Mount."

"When even one American - who has done nothing wrong - is forced by fear to shut his mind and close his mouth - then all Americans are in peril."

"The best way to give advice to your children is to find out what they want and then advise them to do it."

"The buck stops here!"
| 0 Comments
A Bit of Wisdom from Niccolò Machiavelli
Posted by: thepinetree on 05/03/2023 10:21 AM
Florence, Italy...Niccolò Machiavelli 3 May 1469 – 21 June 1527 Author of The Prince. This widely read treatise on power offers an amoral look at power. Advice hopefully not always followed but recognised nonetheless.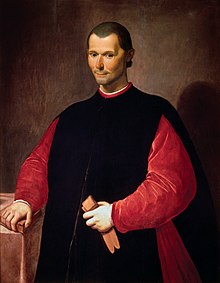 "It is much safer to be feared than loved because ...love is preserved by the link of obligation which, owing to the baseness of men, is broken at every opportunity for their advantage; but fear preserves you by a dread of punishment which never fails."

"The lion cannot protect himself from traps, and the fox cannot defend himself from wolves. One must therefore be a fox to recognize traps, and a lion to frighten wolves."

"The first method for estimating the intelligence of a ruler is to look at the men he has around him."

"If an injury has to be done to a man it should be so severe that his vengeance need not be feared."

"Everyone sees what you appear to be, few experience what you really are."

"Never attempt to win by force what can be won by deception."

"Never was anything great achieved without danger."

"Before all else, be armed."
| 7 Comments
A Bit of Wisdom from Ulysses S. Grant
Posted by: thepinetree on 04/27/2023 10:25 AM
Wilton, NY...Ulysses S. Grant April 27, 1822 – July 23, 1885 Civil War General & 18th President.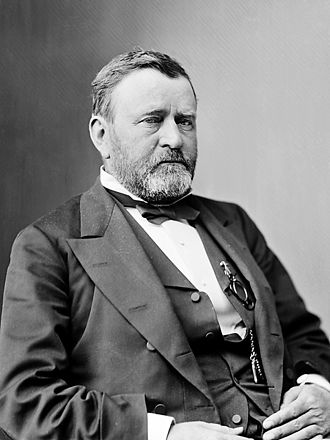 "The friend in my adversity I shall always cherish most. I can better trust those who helped to relieve the gloom of my dark hours than those who are so ready to enjoy with me the sunshine of my prosperity."

"Everyone has his superstitions. One of mine has always been when I started to go anywhere, or to do anything, never to turn back or to stop until the thing intended was accomplished."

"In every battle there comes a time when both sides consider themselves beaten, then he who continues the attack wins."
| 10 Comments