Coming Soon...
Friday, Sep 22
05:00 PM
Angels Camp Farmers Market
05:30 PM
Mt. Aloha Shop Rides, Every Friday at 5:30pm!
Saturday, Sep 23
All Day
The 27th Annual Ironstone Concours d' Elegance is Sept. 23rd (Last Year's Photos & Video)
All Day
Spence Ranch Has Savings for You This Saturday for Neighborhood Pet Store Day!!
All Day
The 10th Annual Seasons in the Woods Craft Fair is Sept. 23rd & 24th
03:00 PM
Jazz Cellars Live Summer Music Series
06:00 PM
The Bistro Espresso Summer Concert Series! Live Music at Taco Tuesdays & Peddlers Fair Saturdays!
07:00 PM
Saturday Night Live Music!
Sunday, Sep 24
All Day
The 10th Annual Seasons in the Woods Craft Fair is Sept. 23rd & 24th
All Day
Our Sunday Edition with Local Features, Local Specials & More Every Sunday All Day Long!
09:00 AM
The Murphys Farmers Market
Tuesday, Sep 26
06:00 PM
The Bistro Espresso Summer Concert Series! Live Music at Taco Tuesdays & Peddlers Fair Saturdays!
Wednesday, Sep 27
01:00 PM
Fellowship Wednesdays at VFW San Andreas
Thursday, Sep 28
04:00 PM
West Point Farmers Market, Every Thurs Through Oct 12th
05:00 PM
The Watering Hole 2023 Summer Concert & Brewery Schedule
06:00 PM
Wino Bingo Night at The Game Room
Friday, Sep 29
05:00 PM
Angels Camp Farmers Market
05:30 PM
Mt. Aloha Shop Rides, Every Friday at 5:30pm!
Saturday, Sep 30
07:00 AM
Mark Twain Medical Center's Fall Health+ Community Resources Fair is September 30th!
03:00 PM
Jazz Cellars Live Summer Music Series
06:00 PM
The Bistro Espresso Summer Concert Series! Live Music at Taco Tuesdays & Peddlers Fair Saturdays!
Sunday, Oct 1
All Day
Our Sunday Edition with Local Features, Local Specials & More Every Sunday All Day Long!
09:00 AM
The Murphys Farmers Market
03:00 PM
Sonora Bach Festival Announces Four Classical Music Events for Festival's 47th year.
Tuesday, Oct 3
06:00 PM
The Bistro Espresso Summer Concert Series! Live Music at Taco Tuesdays & Peddlers Fair Saturdays!
Wednesday, Oct 4
01:00 PM
Fellowship Wednesdays at VFW San Andreas
Thursday, Oct 5
04:00 PM
West Point Farmers Market, Every Thurs Through Oct 12th
05:00 PM
The Watering Hole 2023 Summer Concert & Brewery Schedule
06:00 PM
Wino Bingo Night at The Game Room
Life & Style
---
Calendar
10/01/2023
-
Sonora Bach Festival Announces Four Classical Music Events for Festival's 47th year.
Sonora, CA...The Sonora Bach Festival has announced its events for this coming Fall. They include the Youth Concert, October 1, at 3:00; the Local's Concert, October 15, at 3:00; the Salon Concert, October 22, at 3:00; and the Bach's Brunch, October 28 at 12:30. All concerts will be held at the Church of the 49ers in Columbia, except the Brunch, which will be held at Oak Hill Presbyterian Church in Sonora. More information, including ticket information, is available at the festival website Sonorabach.org; the festival Facebook page: Facebook.com/sonorabachfest; instagram.com/sonorabachfestival/.
Four events for the 47th, annual Sonora Bach Festival will be held in the month of October. They will include 20, young, auditioned, local youth under 18 performing at the Youth Concert, October 1. The invited Guest artist will be Sophia Hsue on viola. The Locals Concert, October 15, will feature talented adult singers and instrumentalists from the Central Sierras in solos and ensembles. The Salon Concert, October 22, will be held in the home of Doug and Sheri Fleming in an afternoon of Baroque music for violin and harpsichord performed by Bay Area duo Bach Se Piace and with catering by Cali Catering. The festival concludes with the Bach's Brunch featuring solo guitarist Keith Evans and catered by Cali Catering.
Festival Executive Director, Diane Wright said, " We are so thrilled to be able to offer this wonderful month of music. We think it will 'just like the old days' with beautiful music, good food and seeing old friends".
Sonora Bach Festival
Phone: 209 536-6330
P.O. Box 4583
Sonora, CA 95370
10/13/2023
-
The Next MTMC Cancer Support Group Meeting is October 13th
San Andreas, CA...June Andona is an amazing young lady who survived a nasty breast cancer. She and her husband own and operate The Pourhouse in Murphys.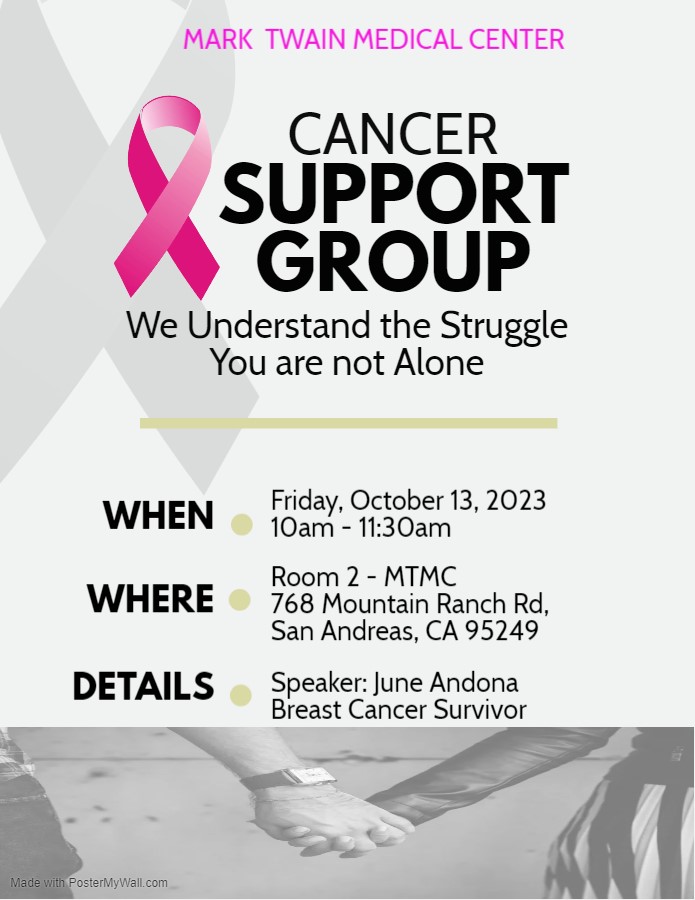 09/23/2023
-
The 10th Annual Seasons in the Woods Craft Fair is Sept. 23rd & 24th
Arnold, CA...The 10th Annual Seasons in the Woods Craft Fair. Supporting Local Artisans with Over 40 Vendors and Food Trucks. Sept. 23rd & 24th 2023 from 10am to 4pm at Independence Hall, 1445 Blagden Rd. White Pines (Arnold, Ca.)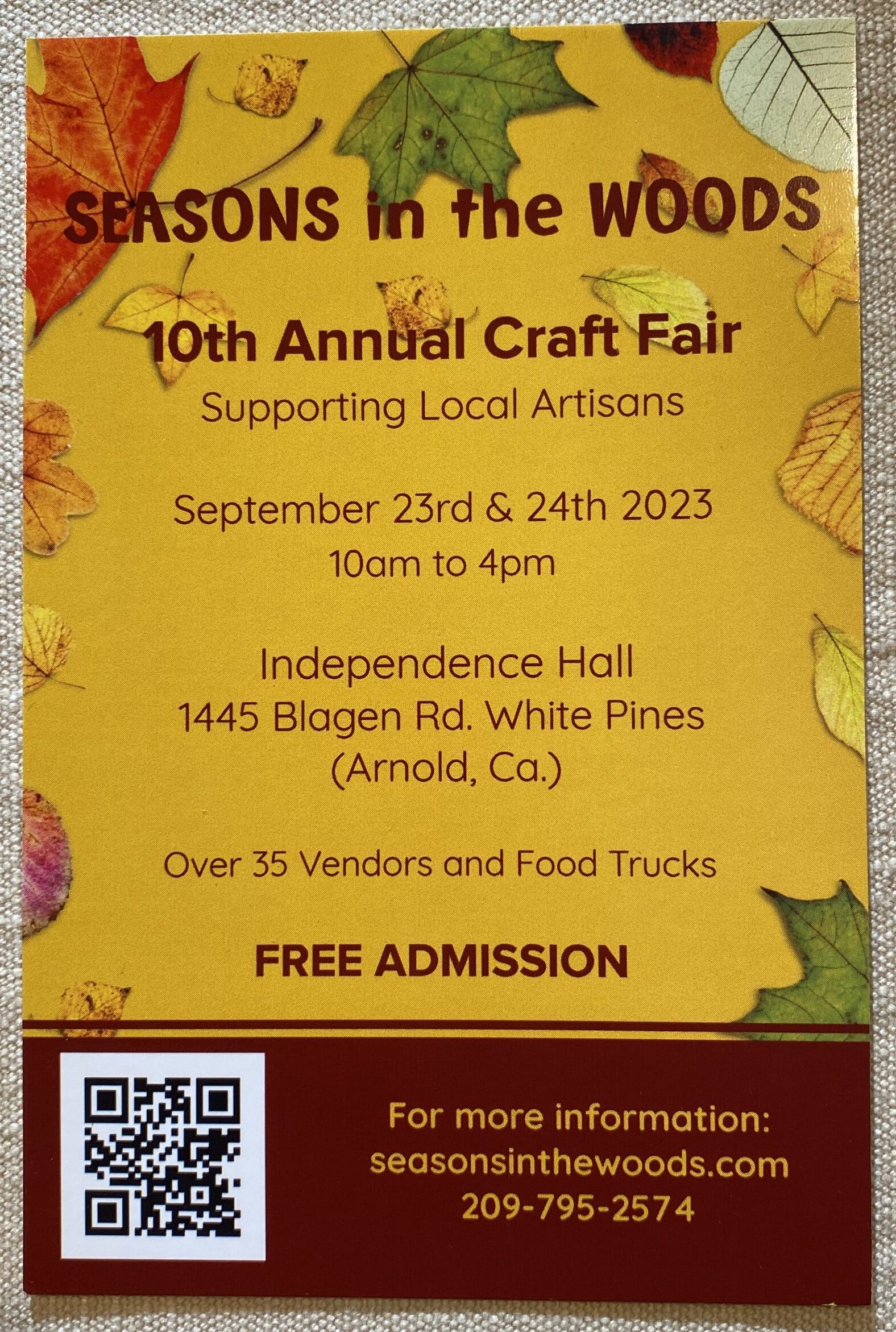 09/23/2023
-
Spence Ranch Has Savings for You This Saturday for Neighborhood Pet Store Day!!
Angels Camp, CA...This Saturday September 23 is Neighborhood Pet Store Day. Spence Ranch is Celebrating with great specials for you! 26lb Bags of Nutri Source and Pure Vita dog food will be $8.00 off per bag. Limit 2 per customer. 4-6.6Lb Bags of Nutri Source and Pure Vita dog food will be $5.00 off per bag. Limit 2 per customer. Dog toys, collars, leashes and beds will be 20% off on Saturday only.
09/23/2023
-
The 27th Annual Ironstone Concours d' Elegance is Sept. 23rd (Last Year's Photos & Video)
Murphys, CA...The Ironstone Concours d'Elegance is an antique and classic car show that takes place each year at Ironstone Vineyards, 1894 Six Mile Road, Murphys, CA 95247. Some 300+ antique and classic cars participate in the Ironstone Concours d'Elegance. This show also features vintage trailers, motorcycles and wooden boats.  Information at 
https://ironstoneconcours.com/
.  Purchase Tickets 
HERE
Photos & Video from last year to get you in the mood. From last year...It was another great day at Ironstone Vineyards for the 26th Annual Concours d' Elegance. Last year 318 pieces of rolling art graced the manicured vineyard grounds.  A beautiful 1933 Pierce-Arrow, V-12 Le Baron Convertible owned by Robert Jacobson of Los Altos earned the Best of Show Honors for 2022. The Ironstone Foundation Award went to Murphys's Paul Turounet for his 1943 Ford GPW Combat Jeep. Rising YouTuber Paul Shinn's 1931 Ford Model A from Valley Springs earned the top spot in his class. The Award Winner in the Micro & Mini Car Category was an adorable 1957 BMW Isetta from Angels Camp. Columbia's Blake Weston took class honors for his beautiful 1956 Continental Mark II. Another local winner was Michael Thoben from Groveland who took home top honors in the Mercedes-Benz Category for his 190SL Convertible.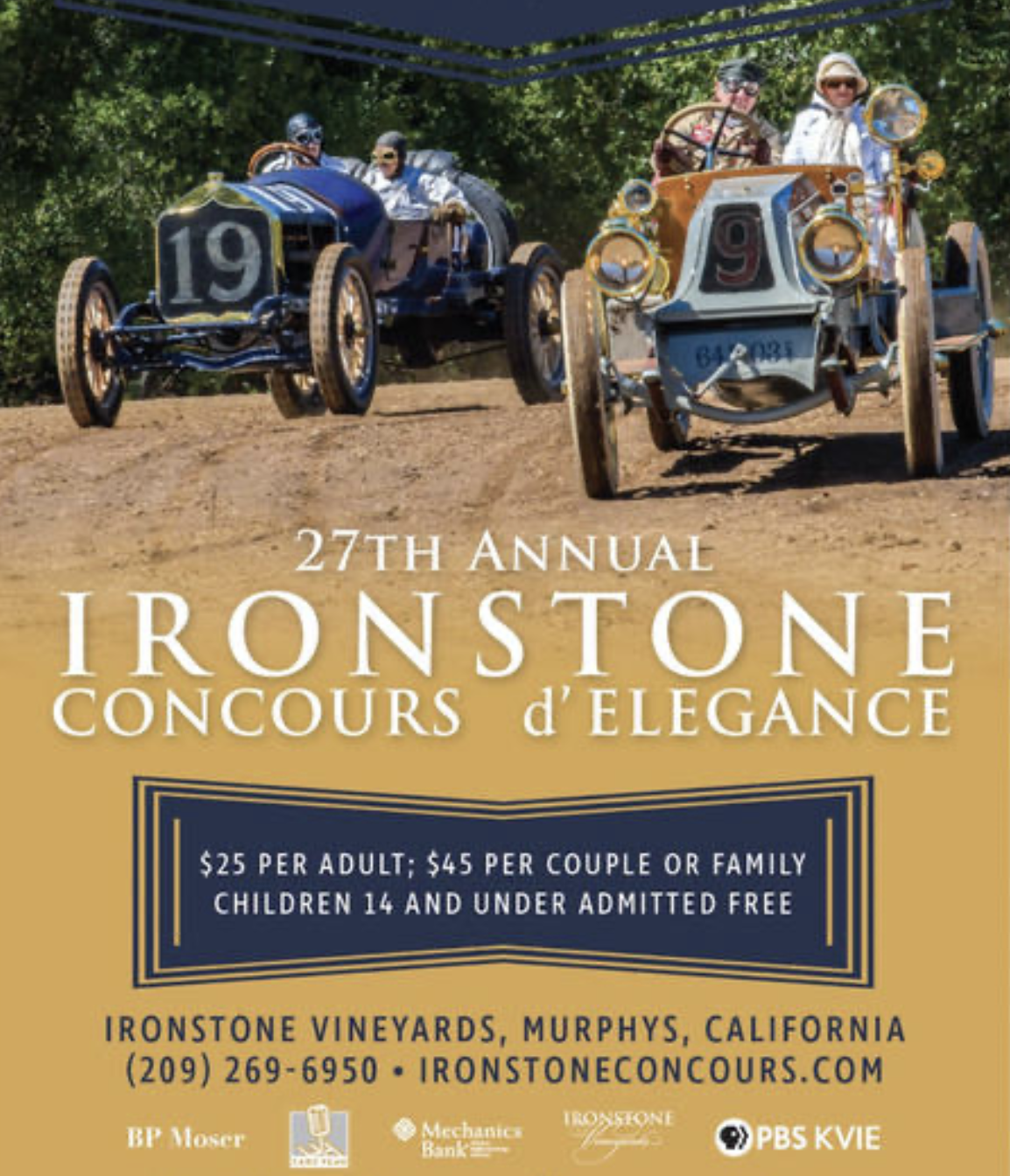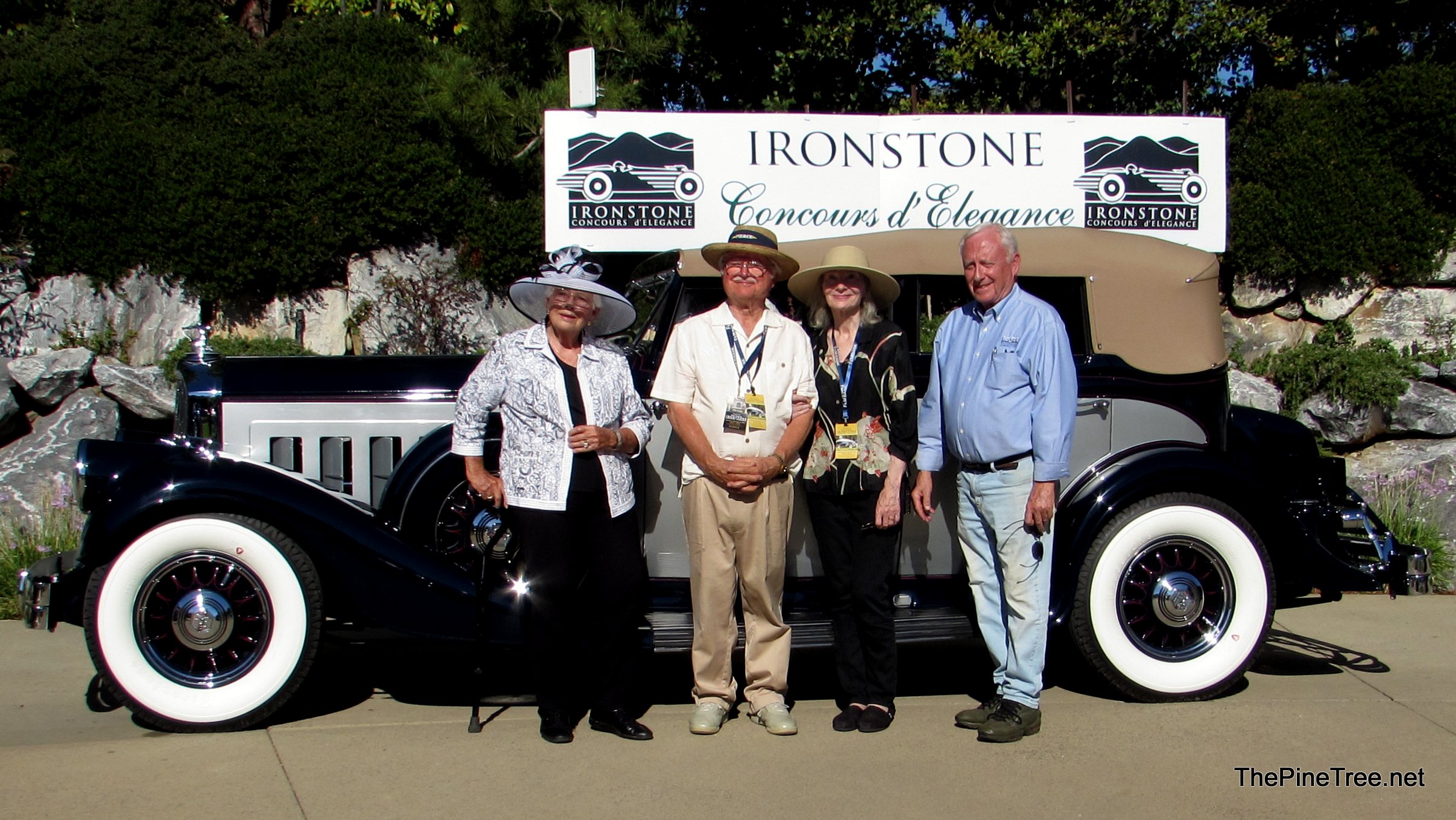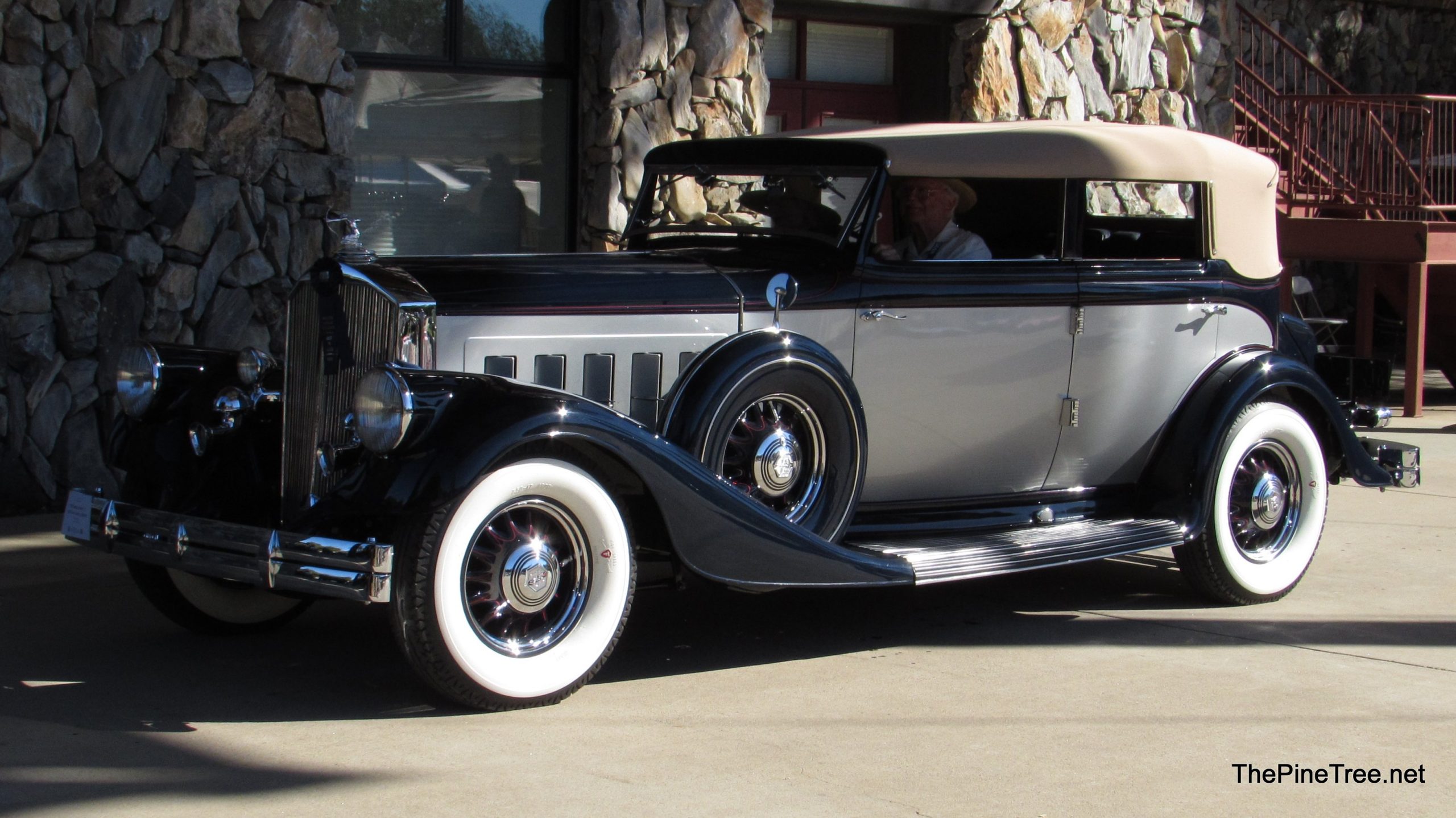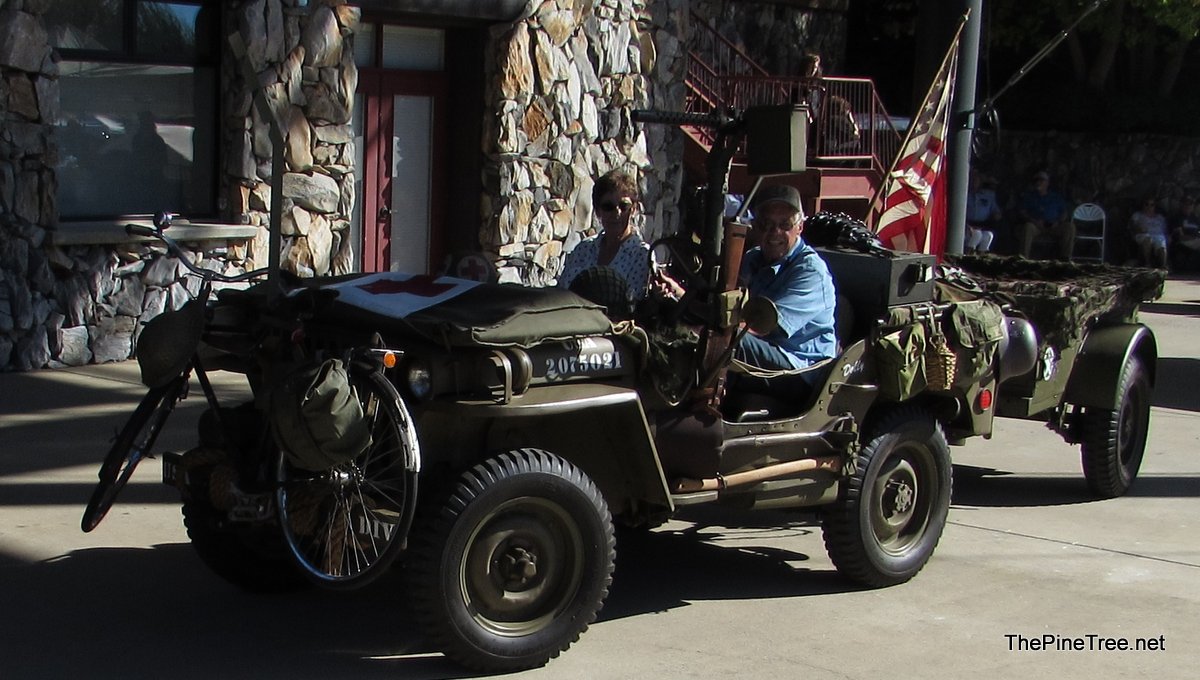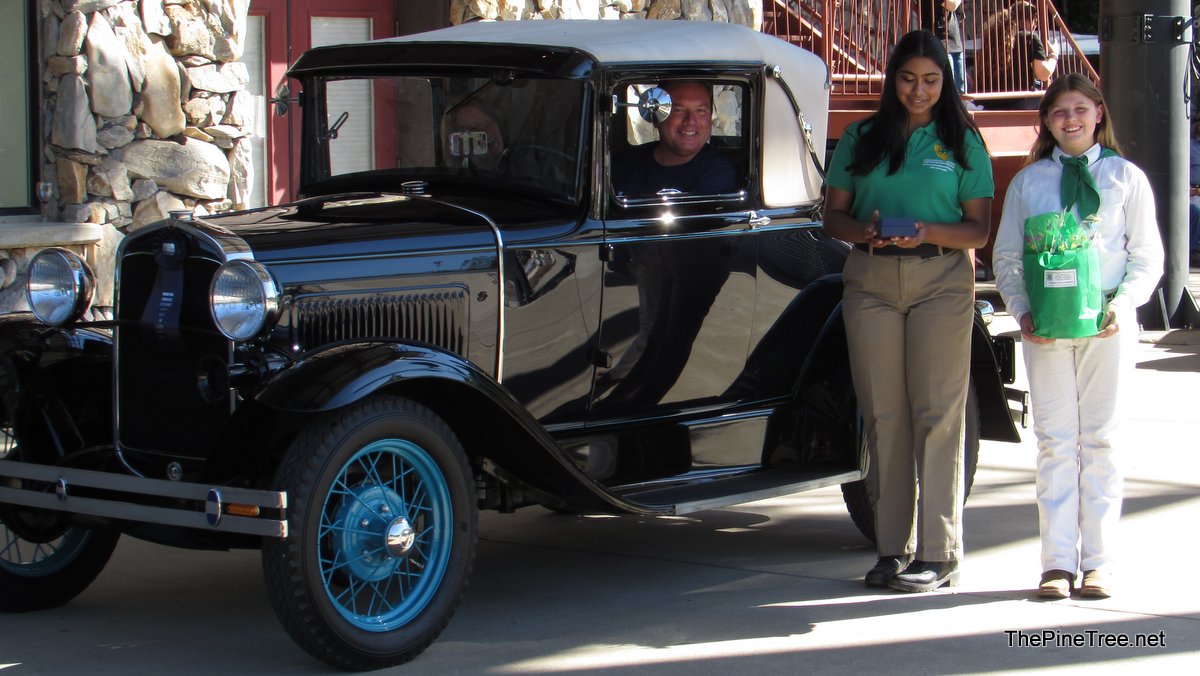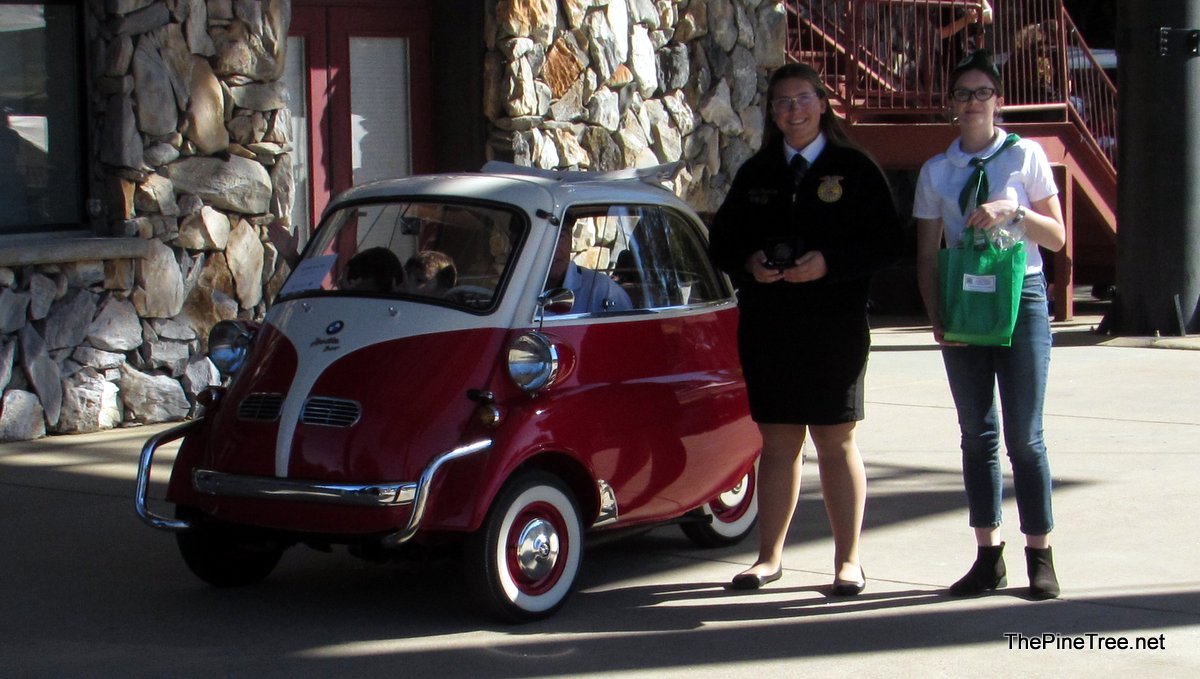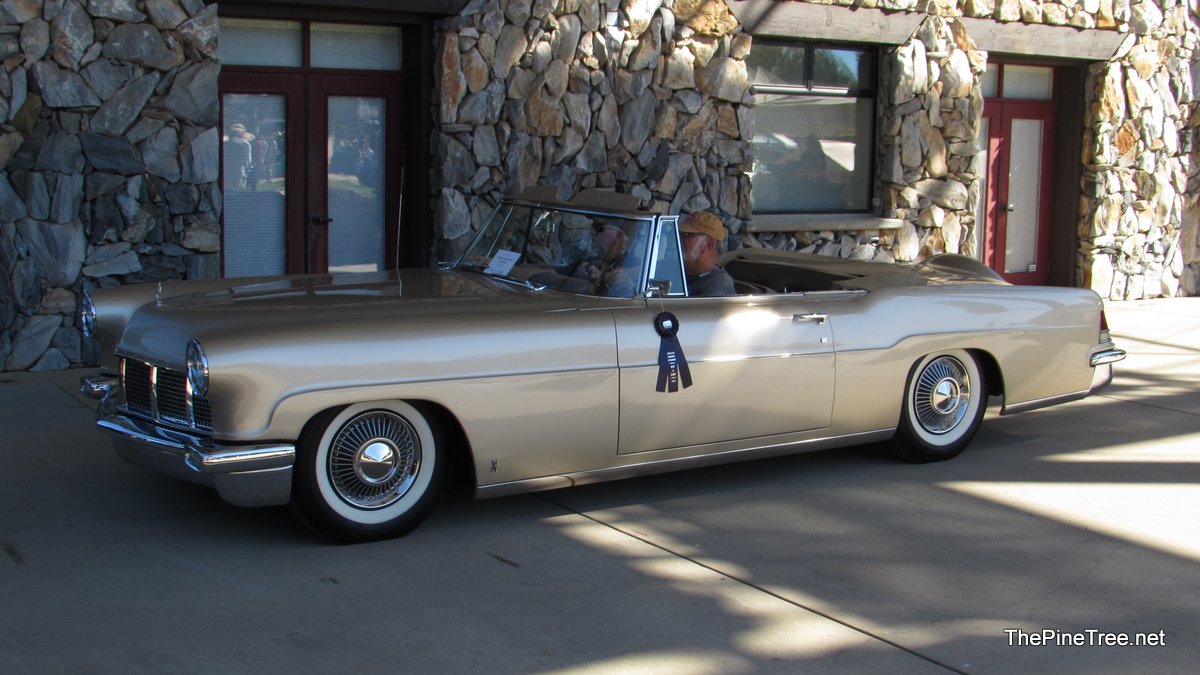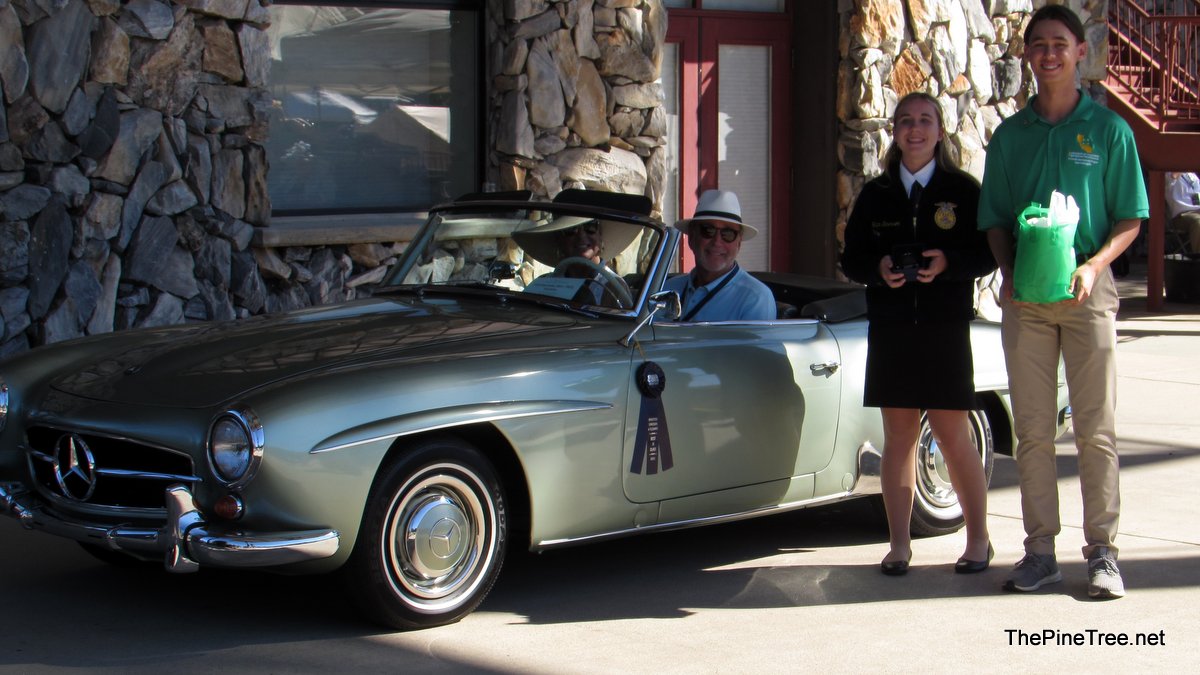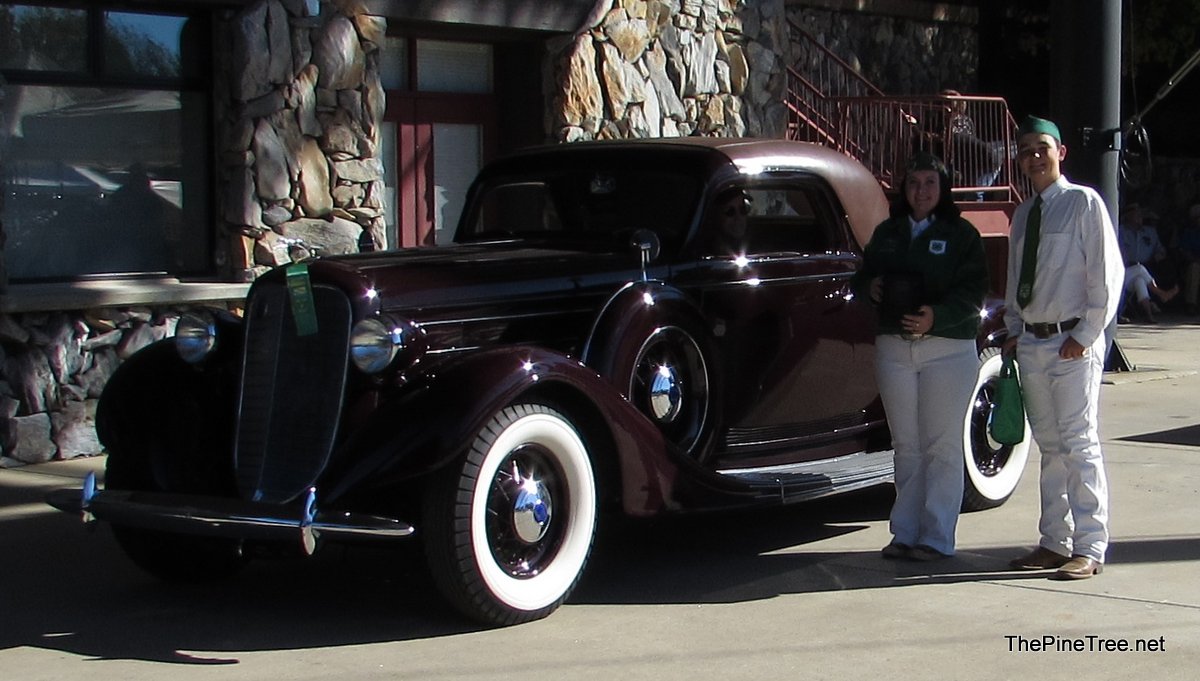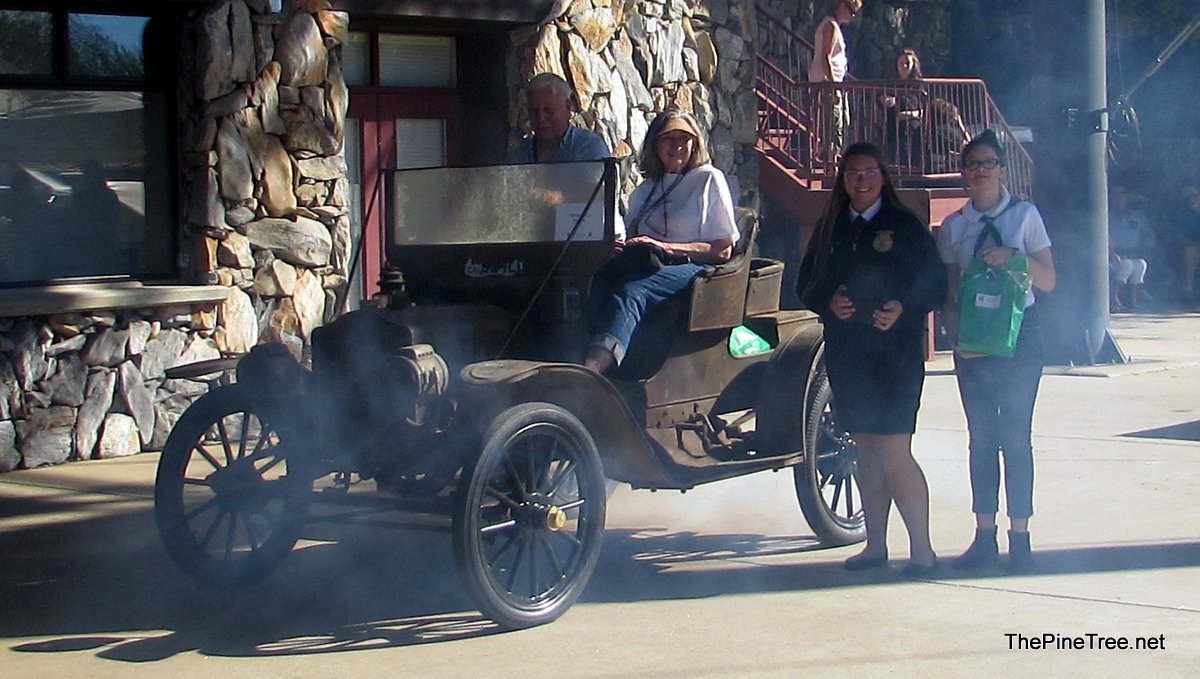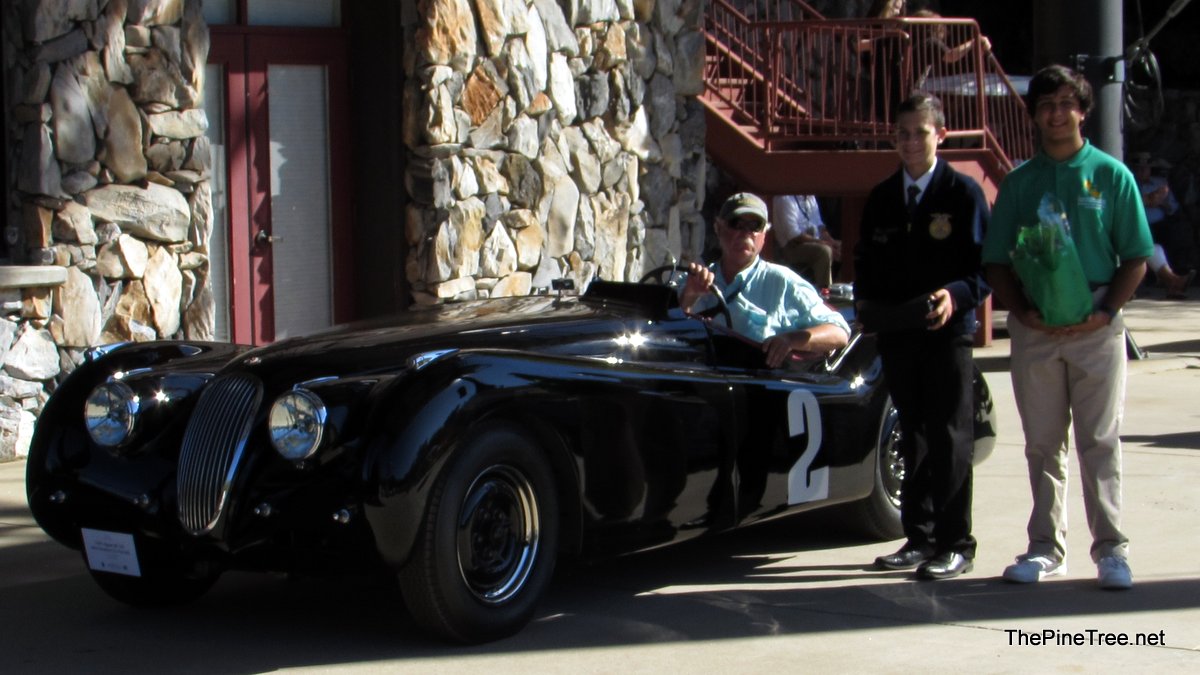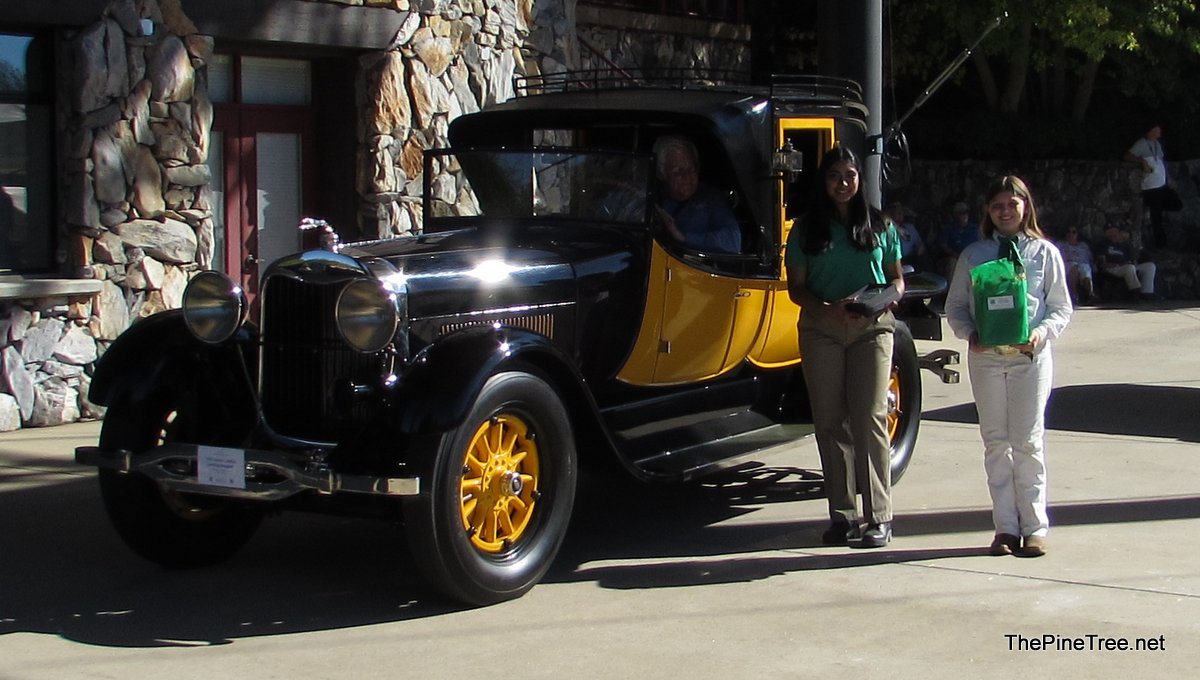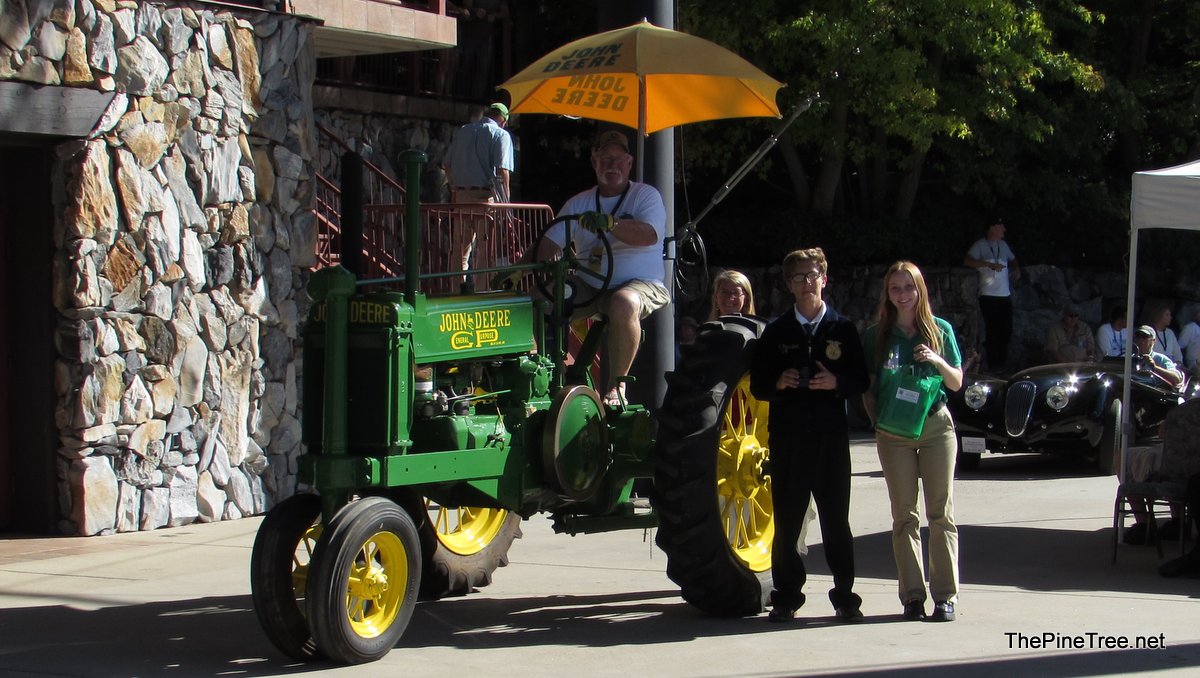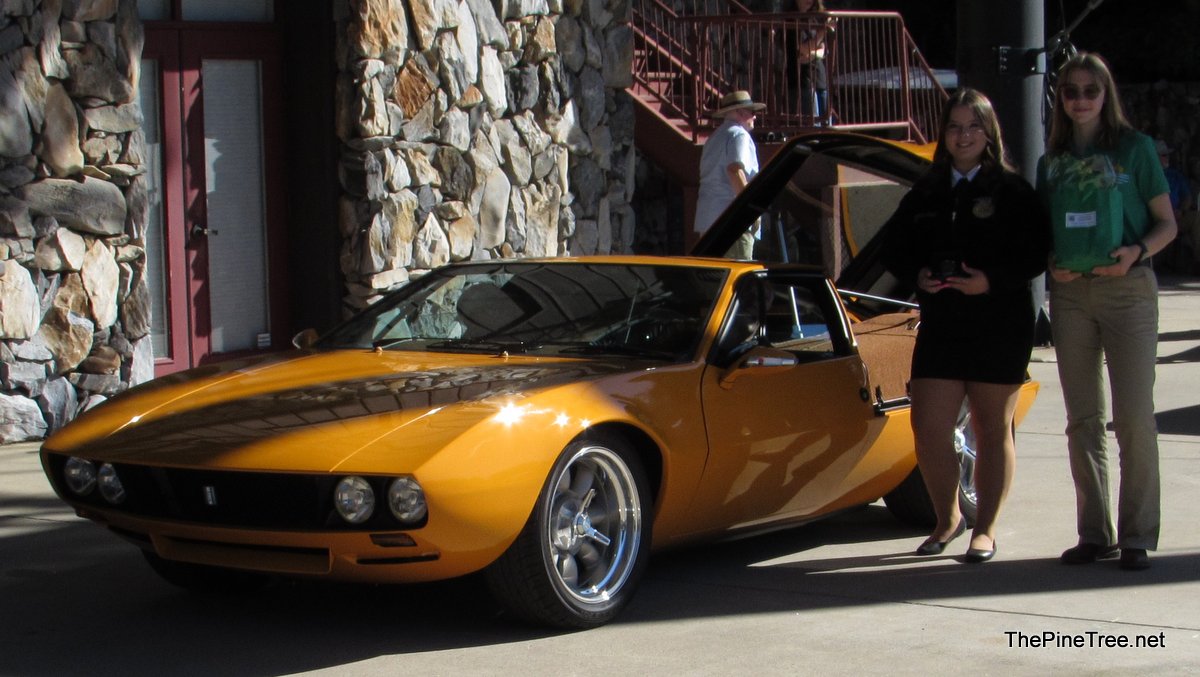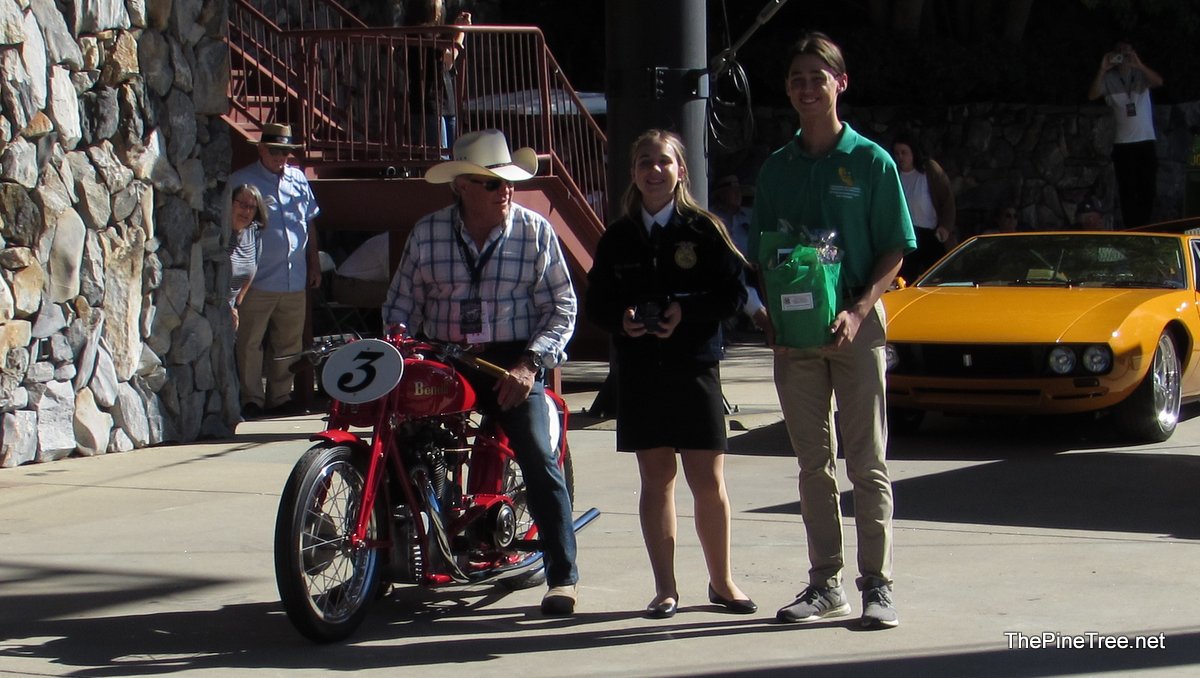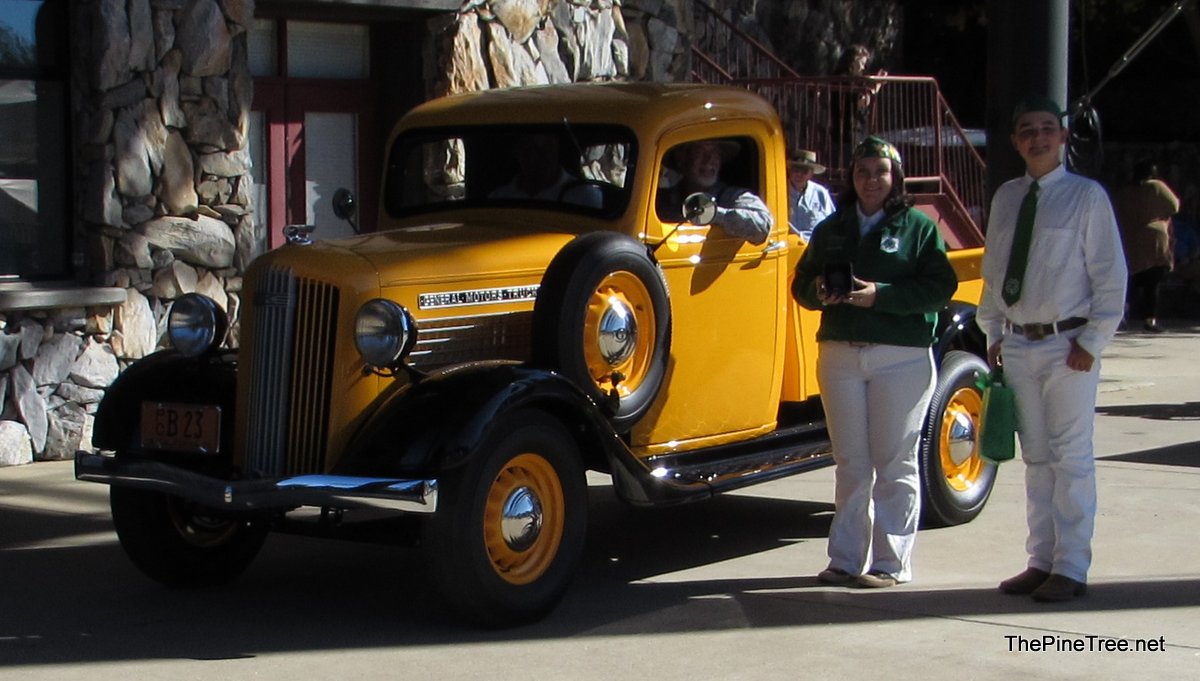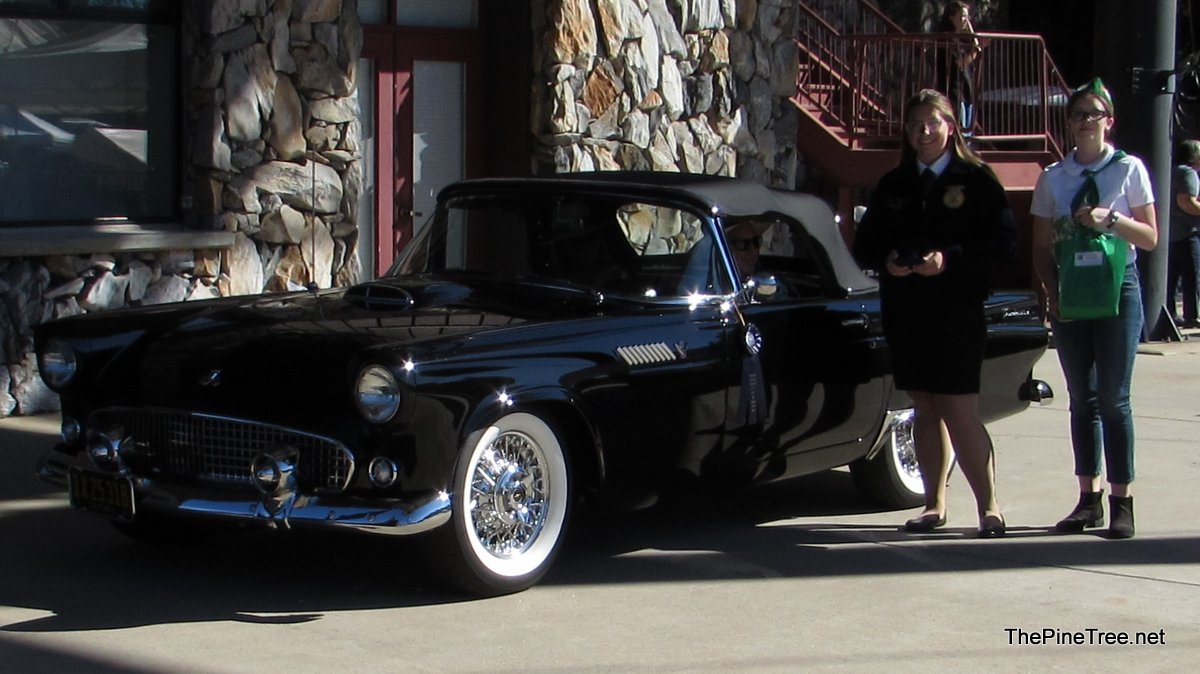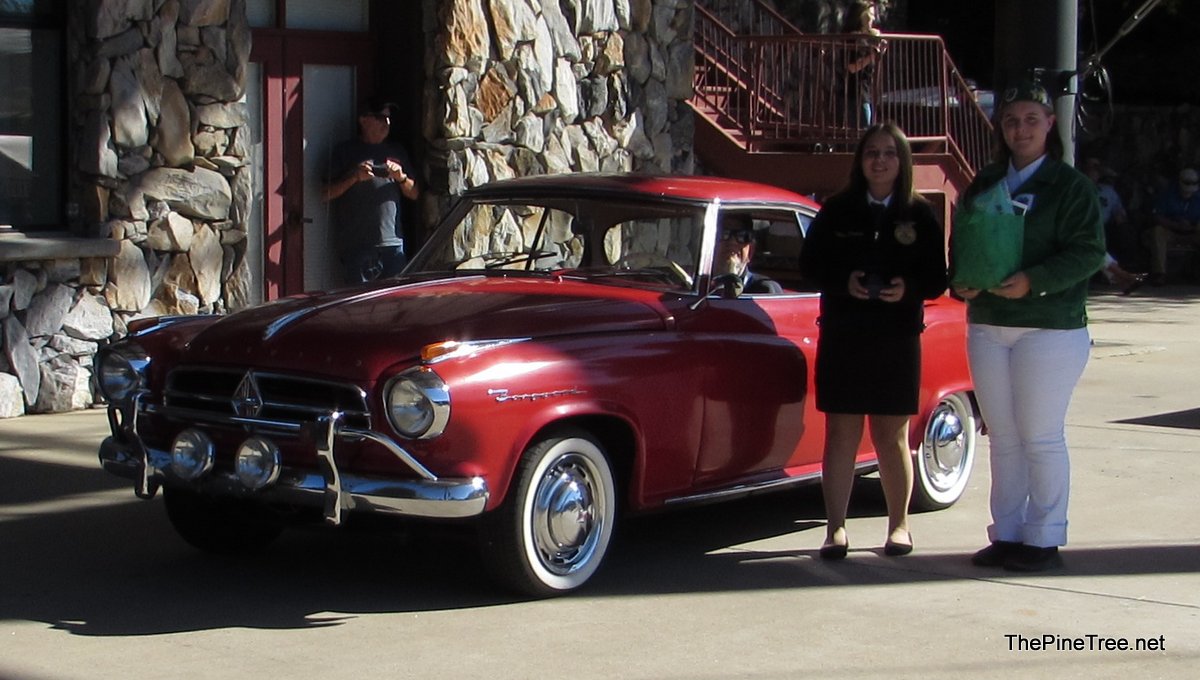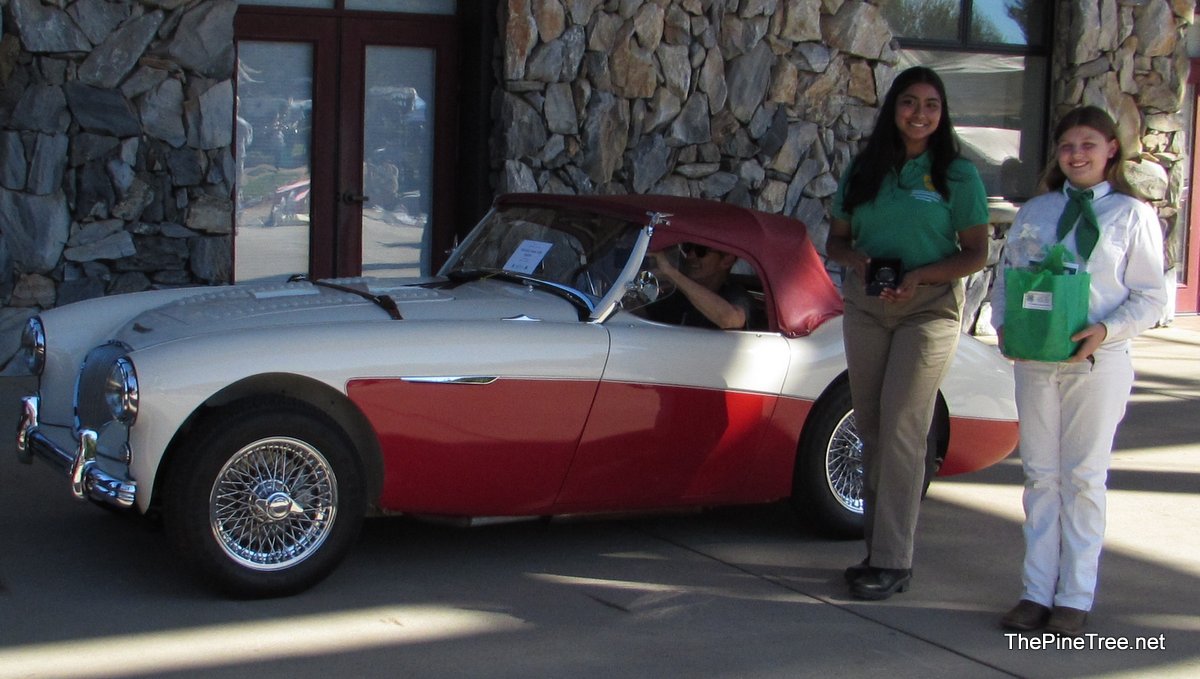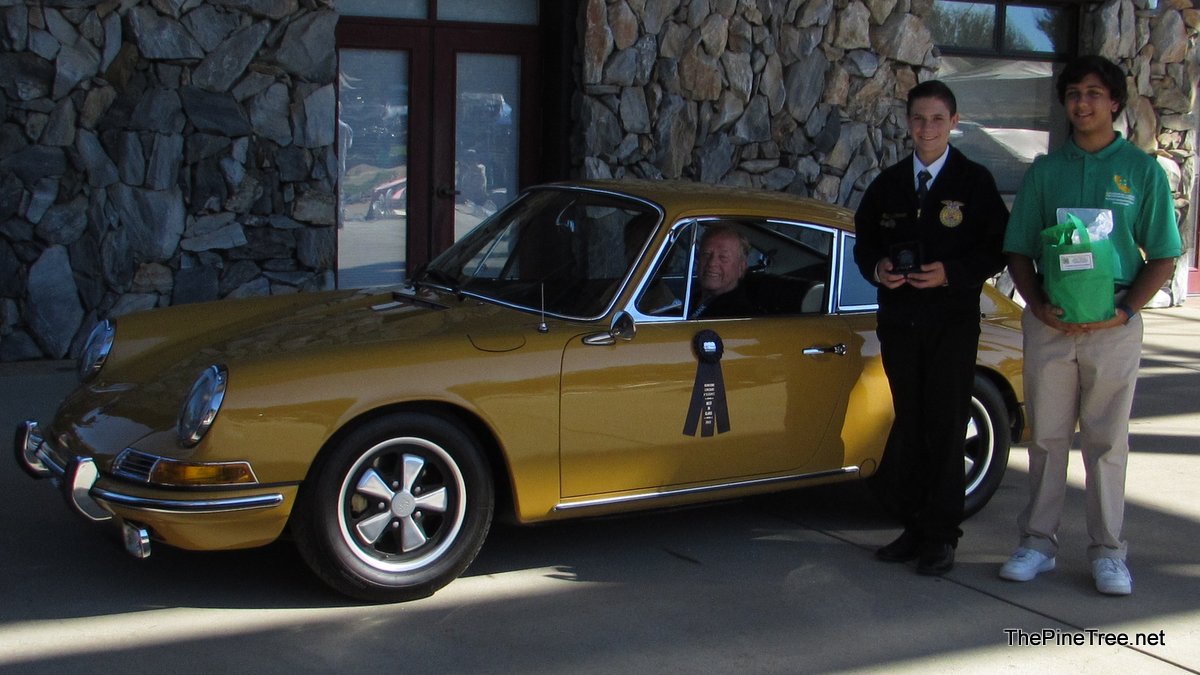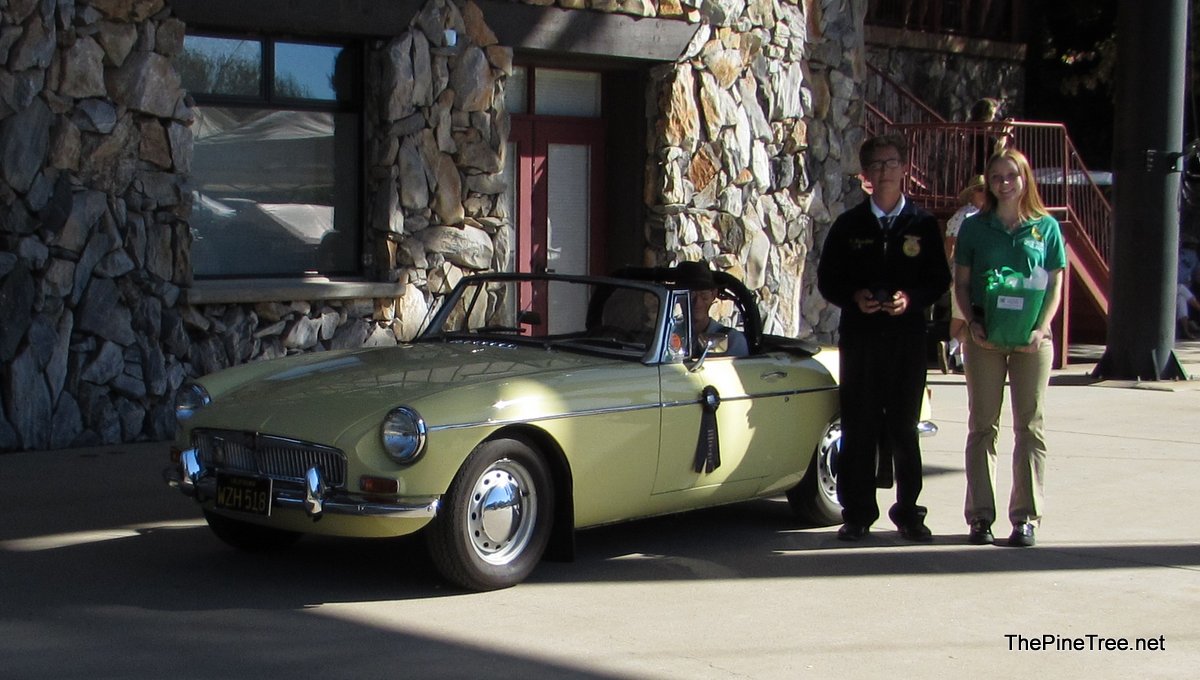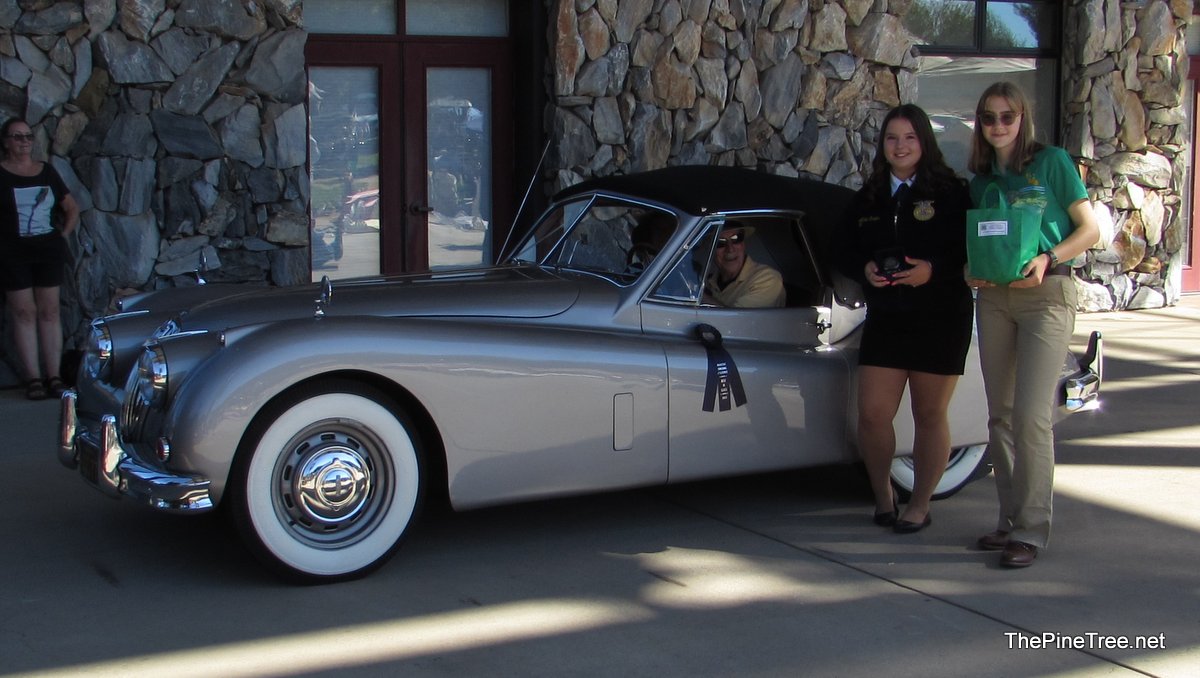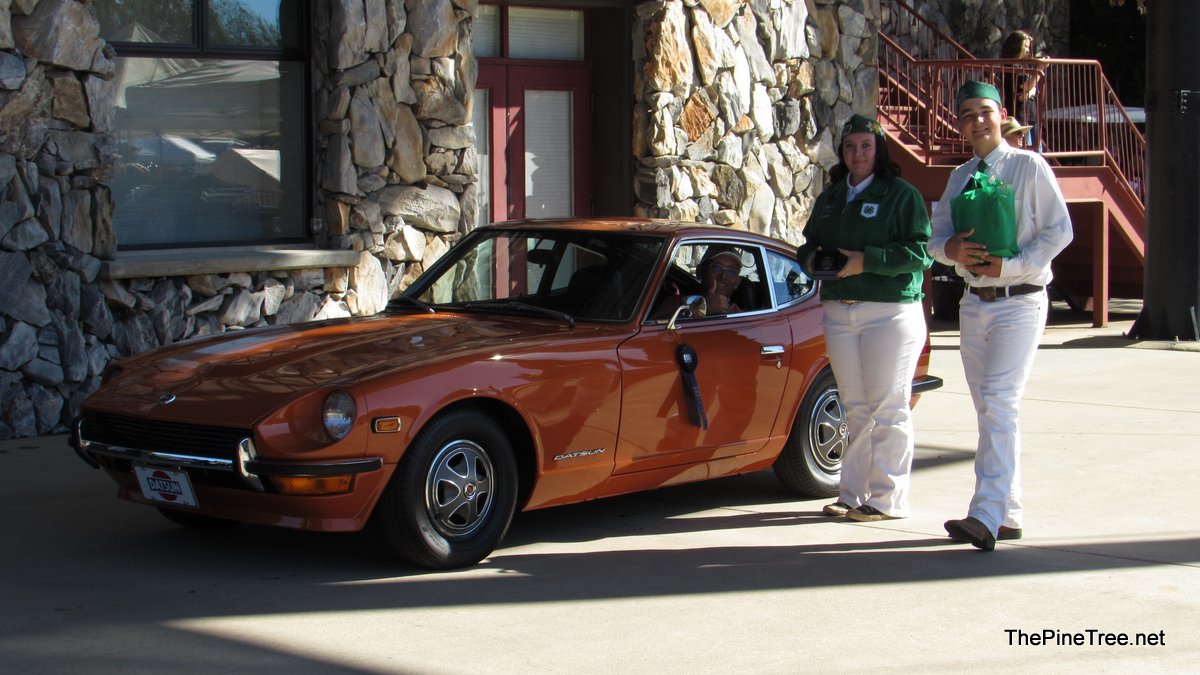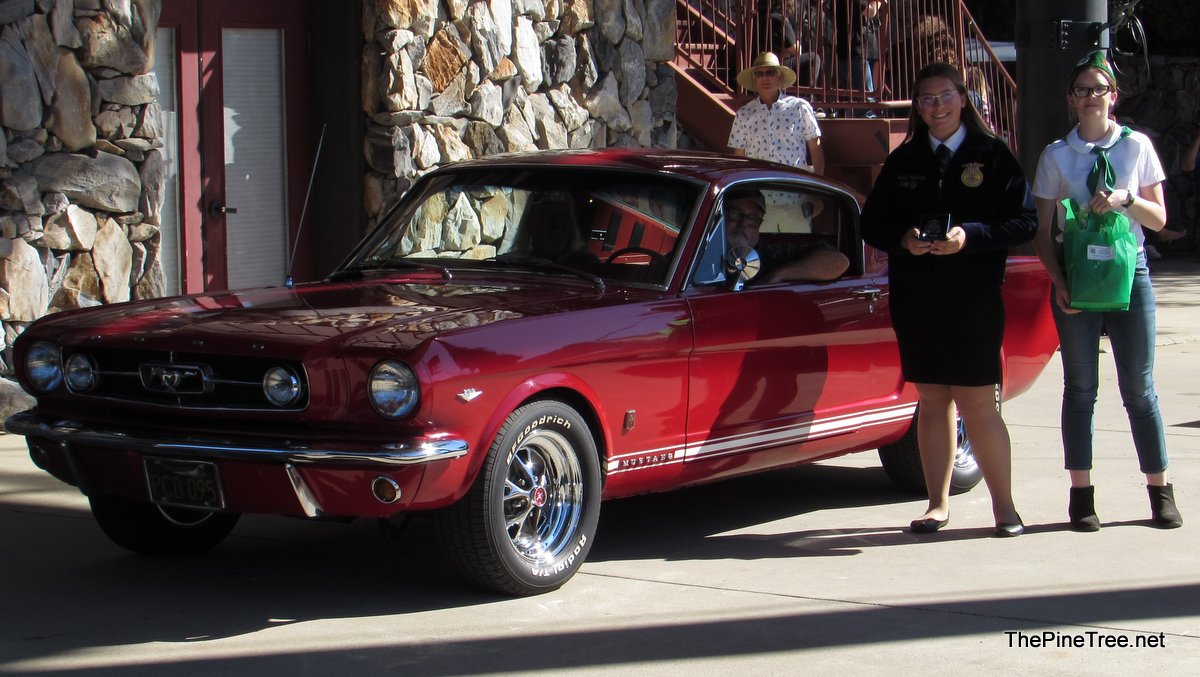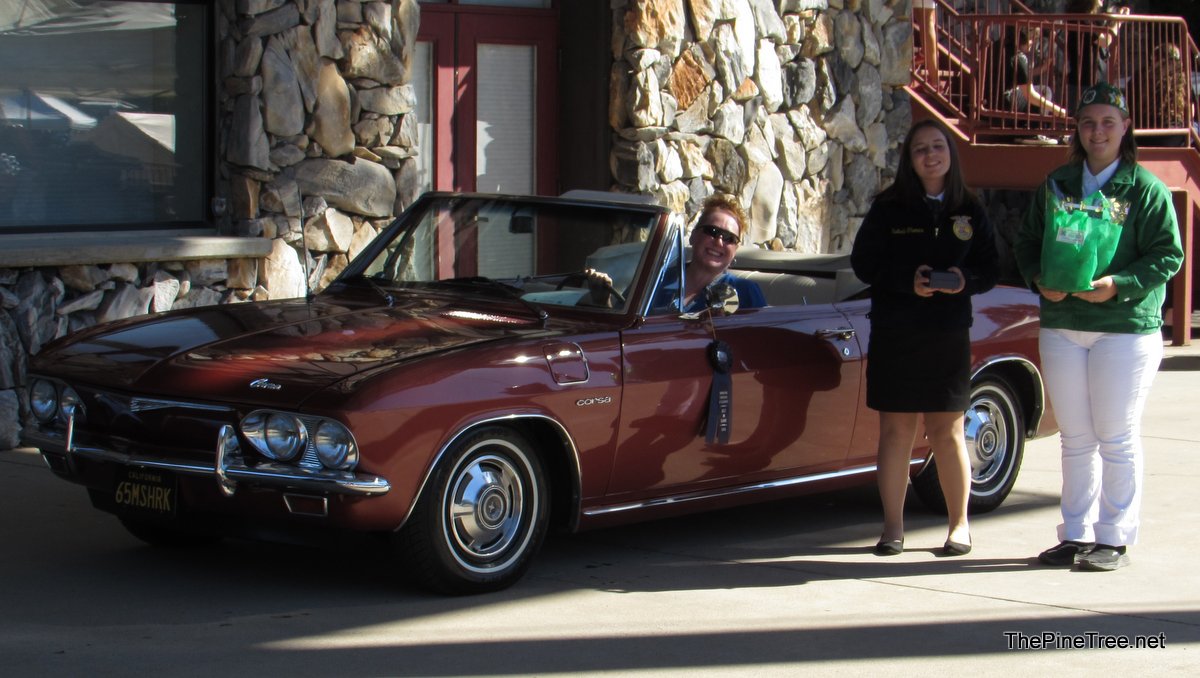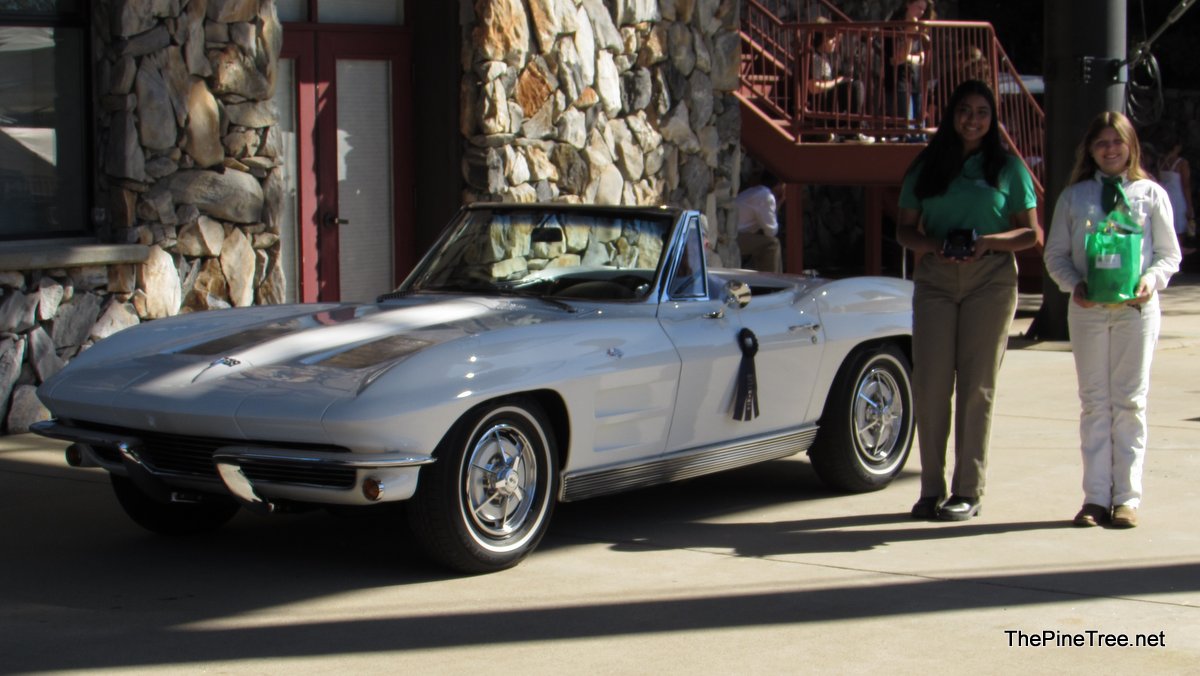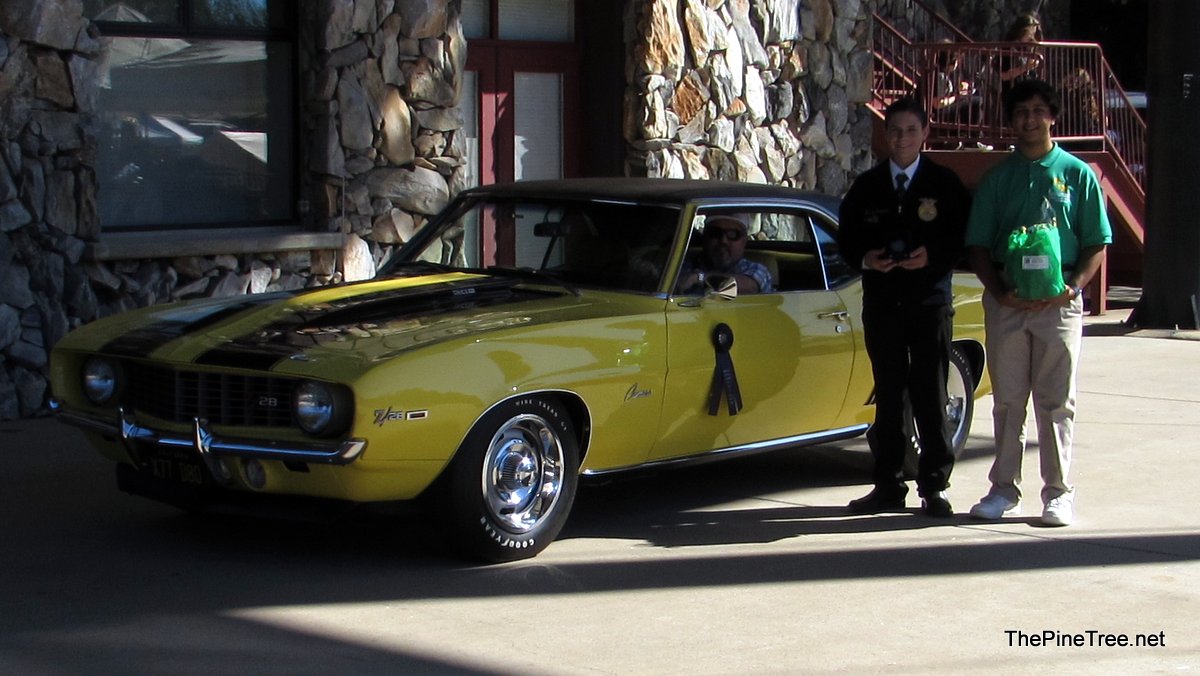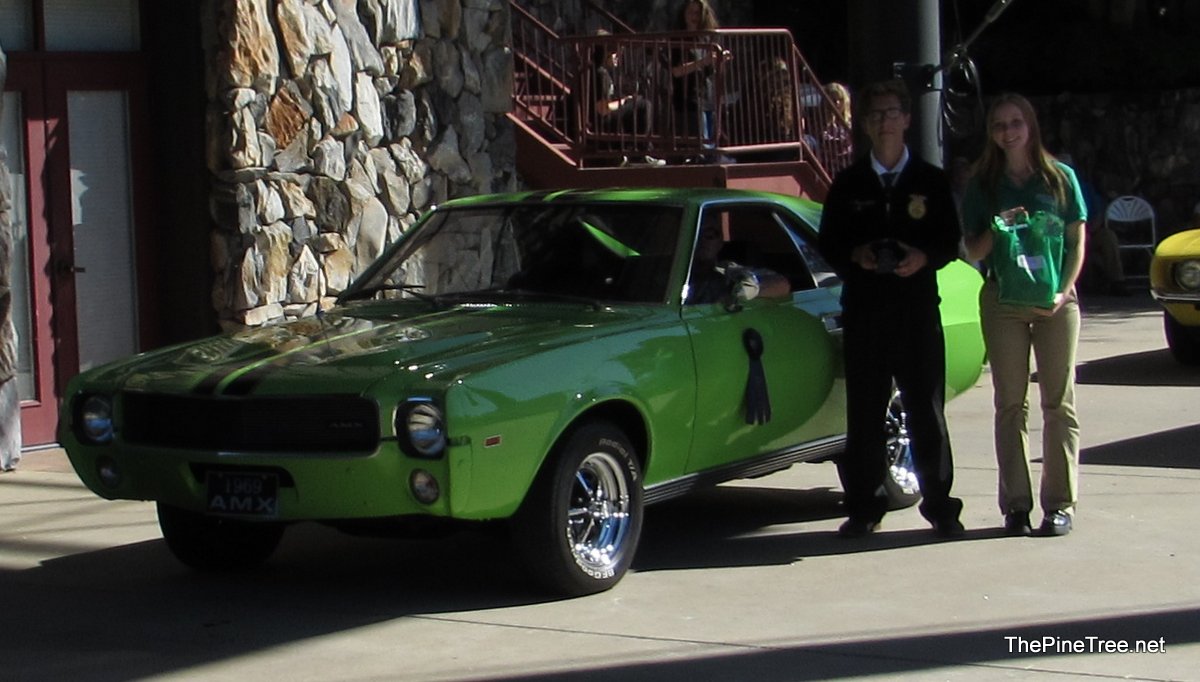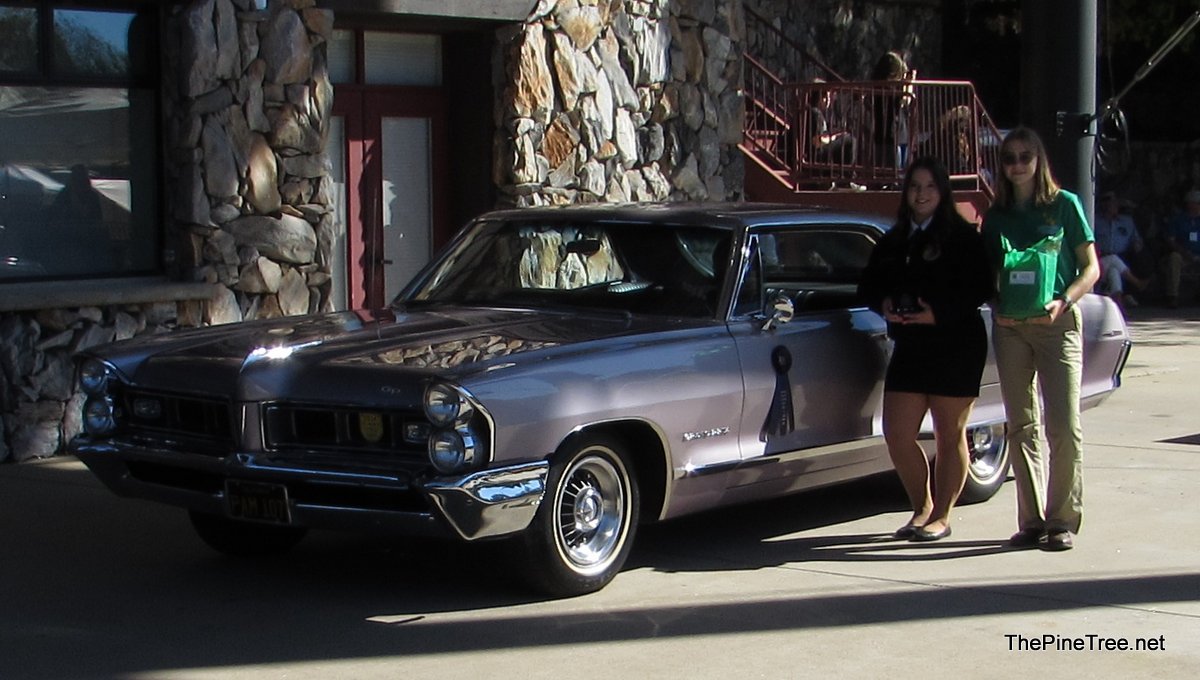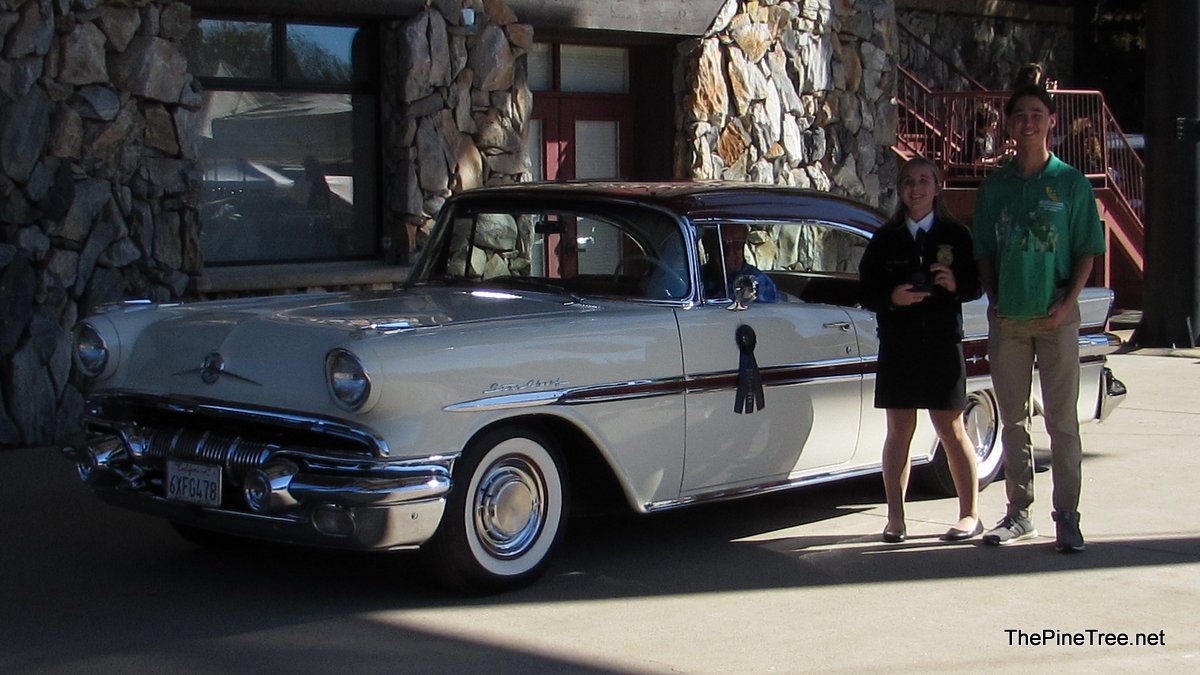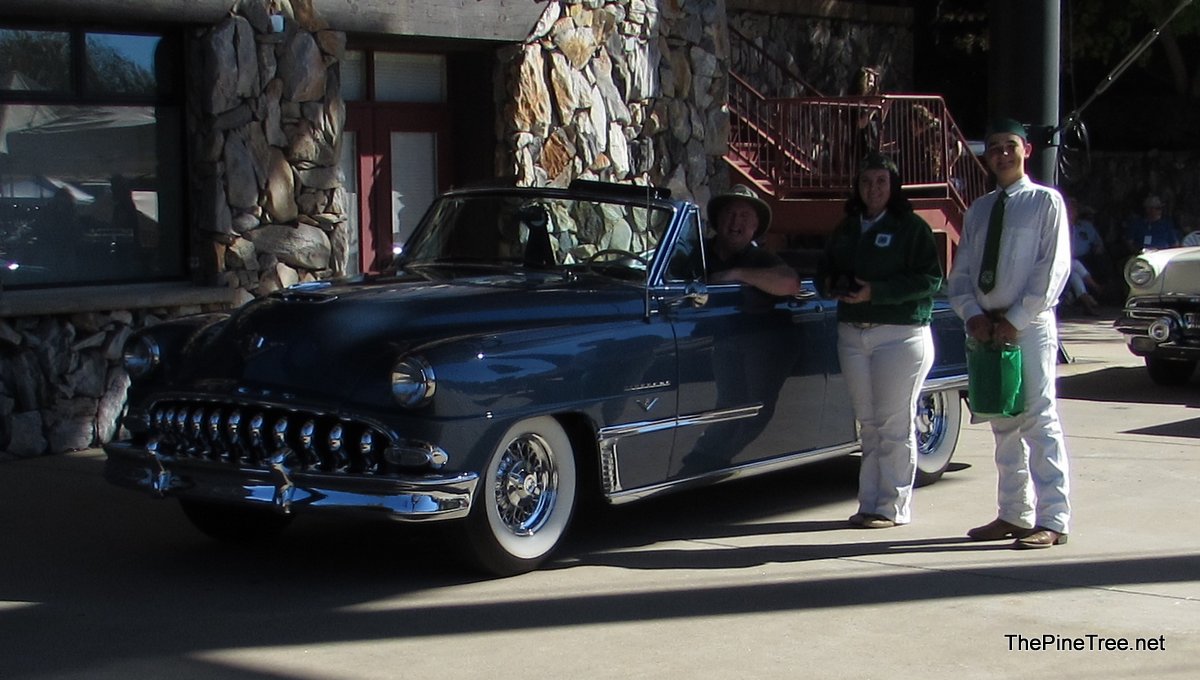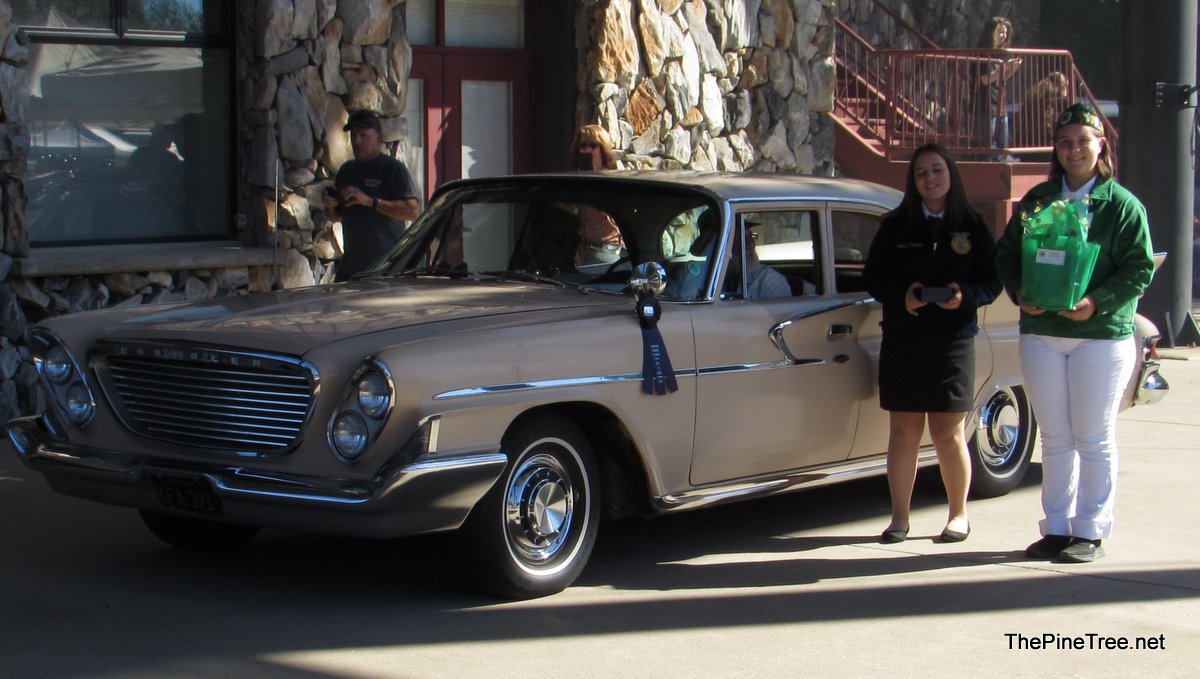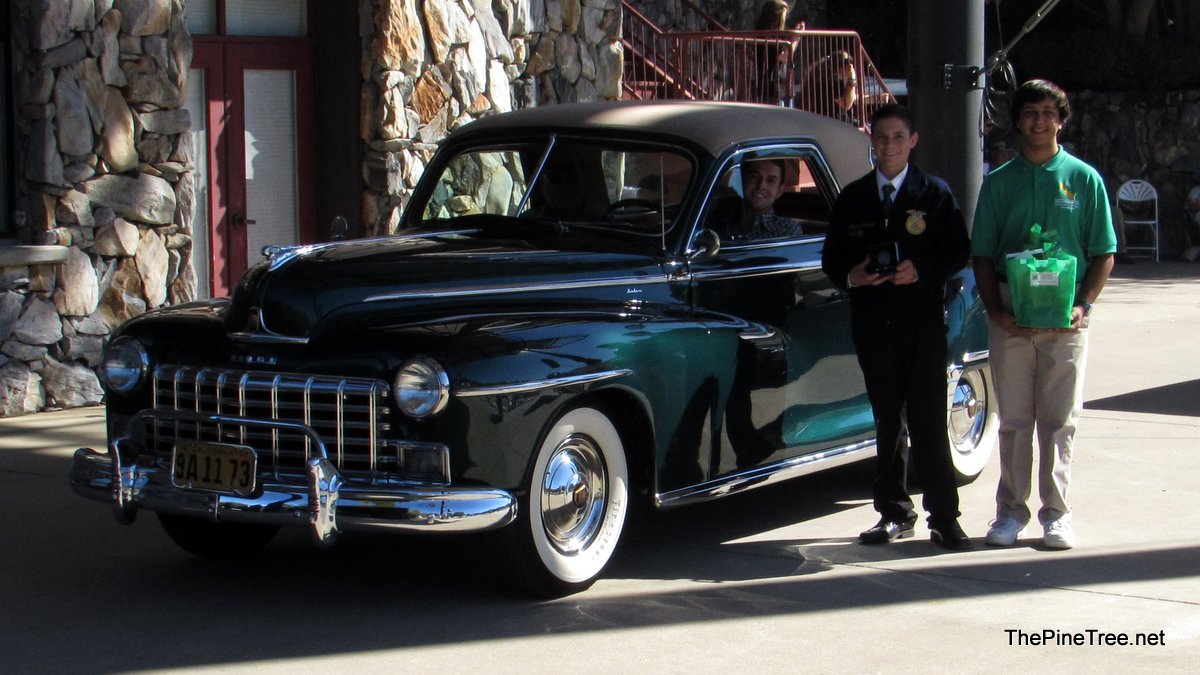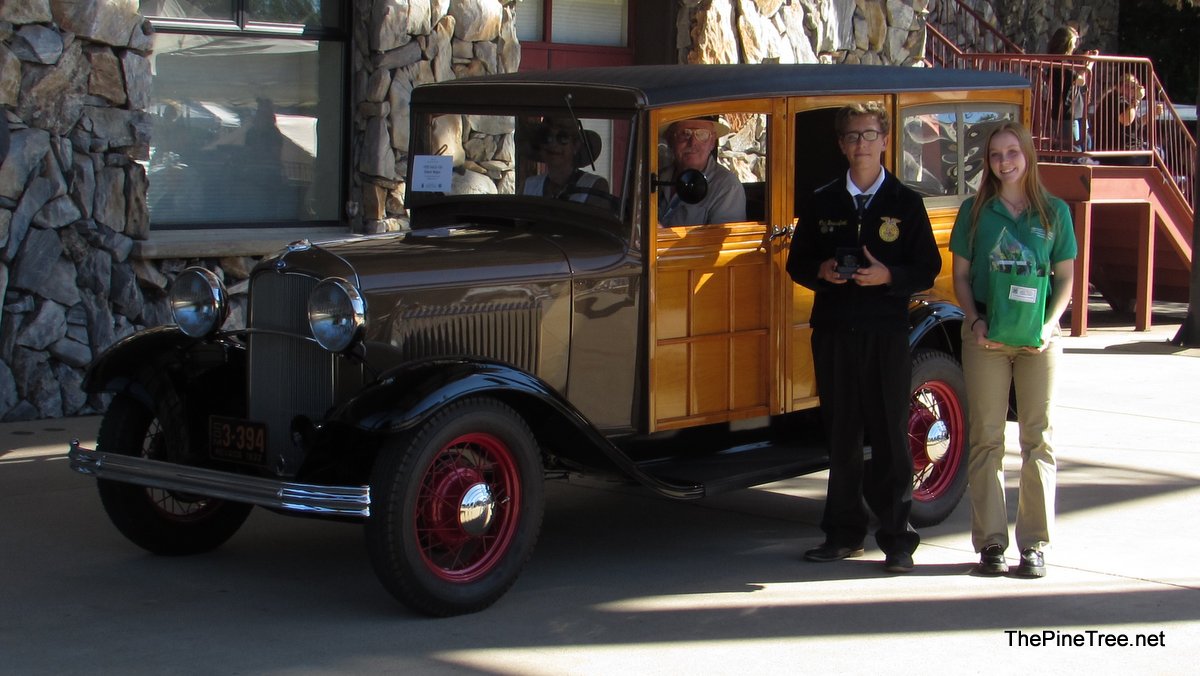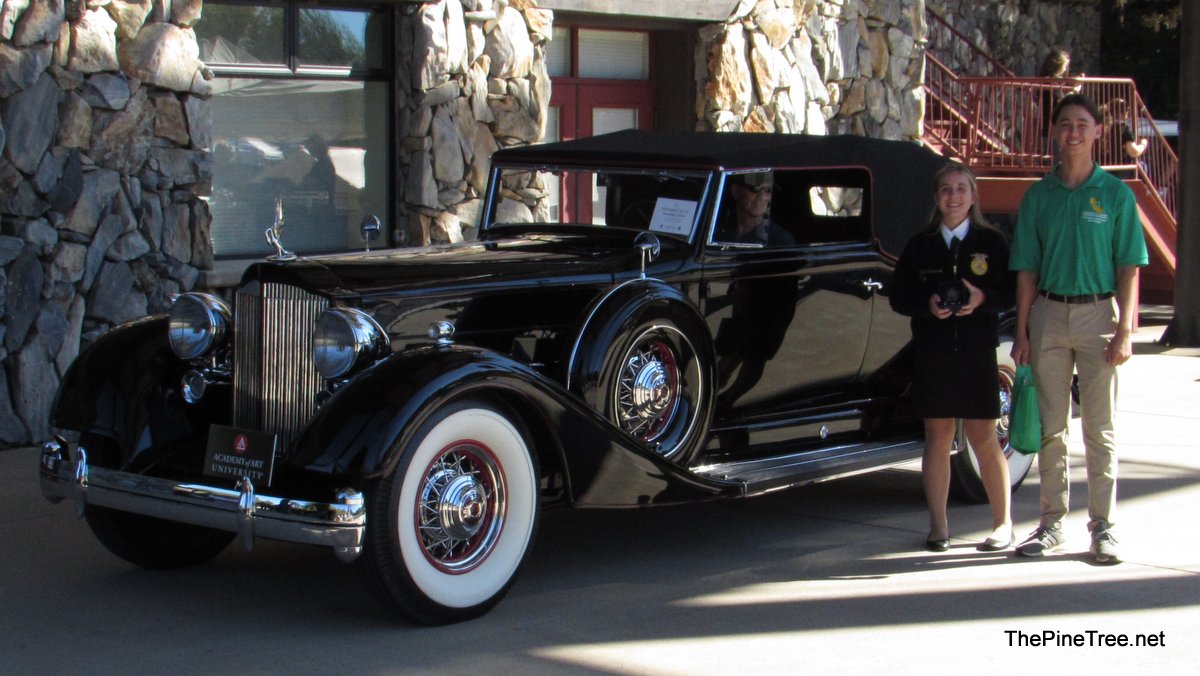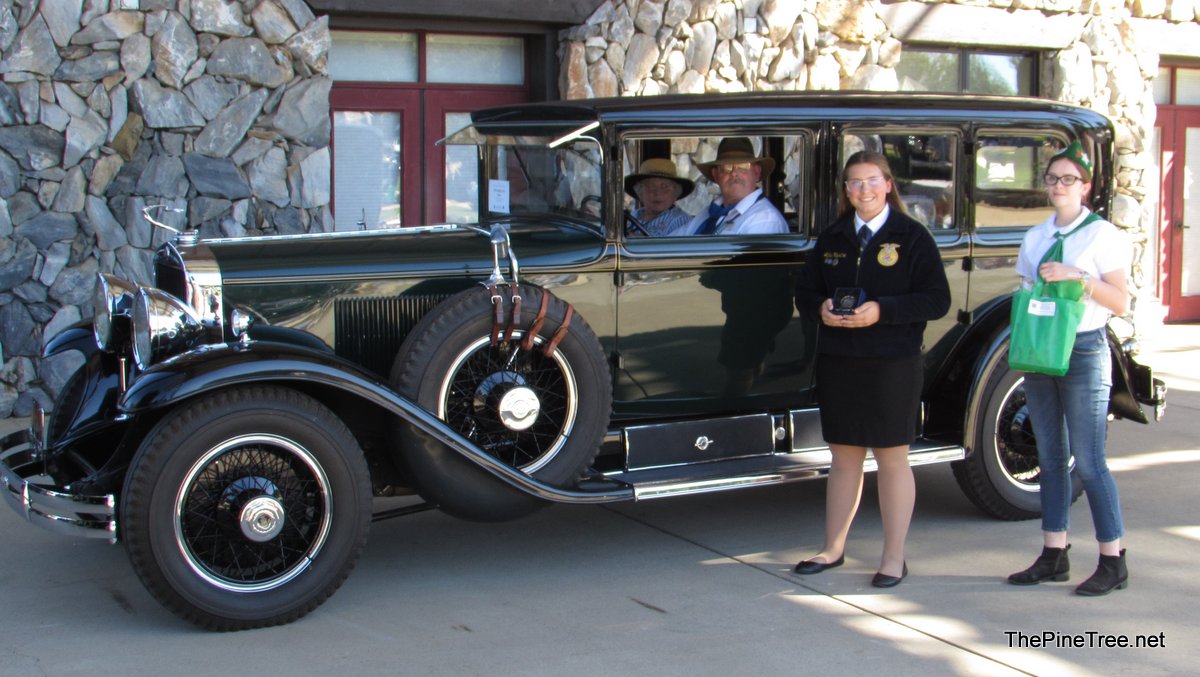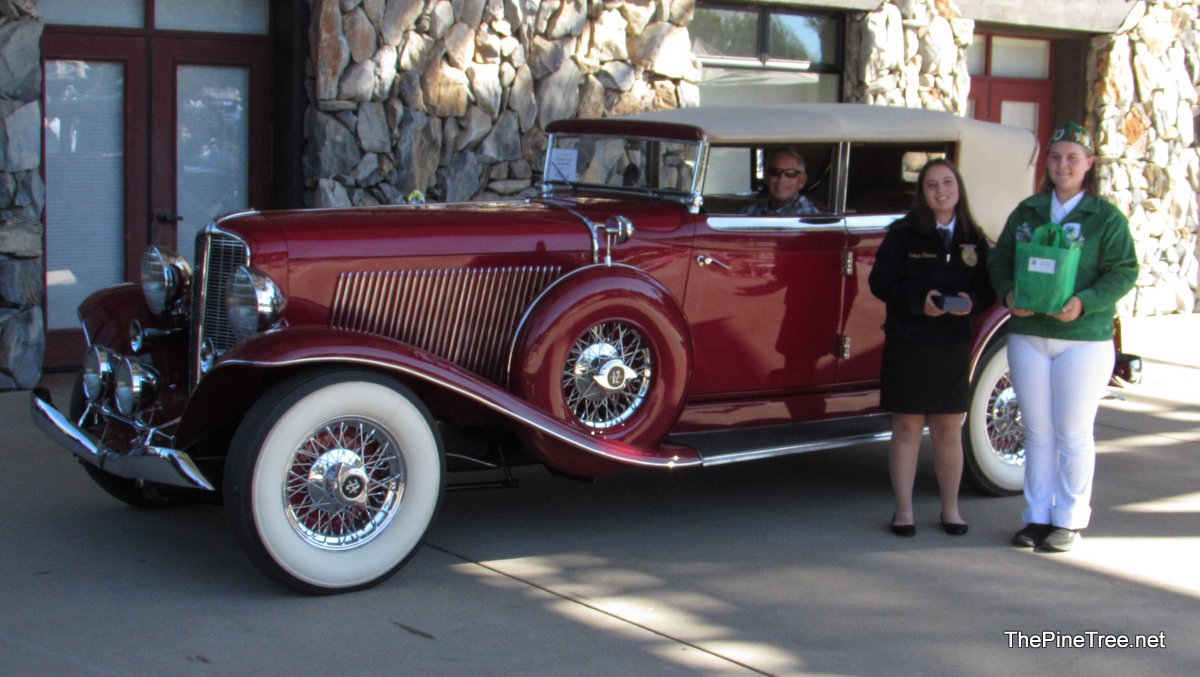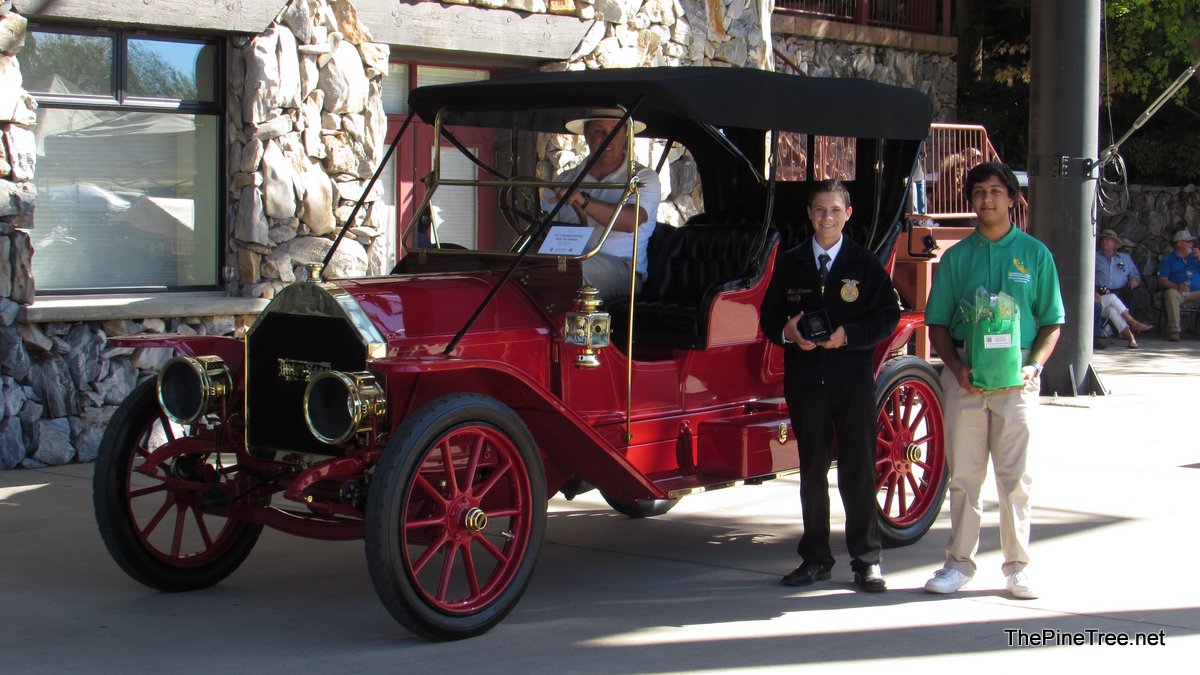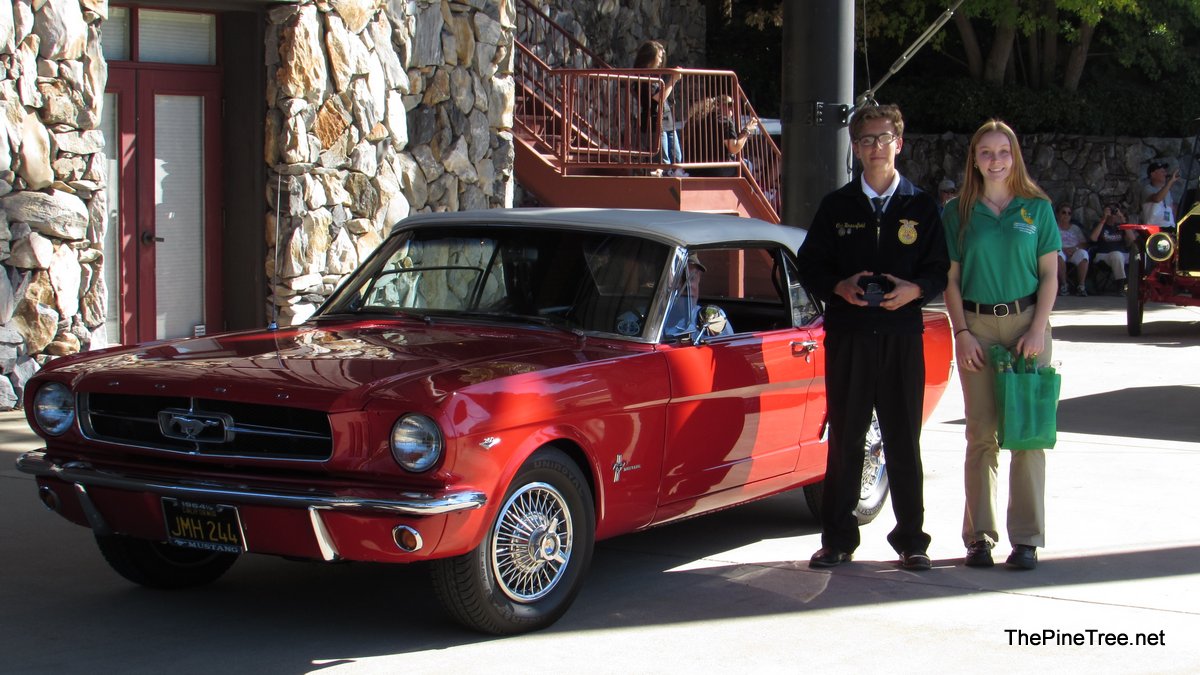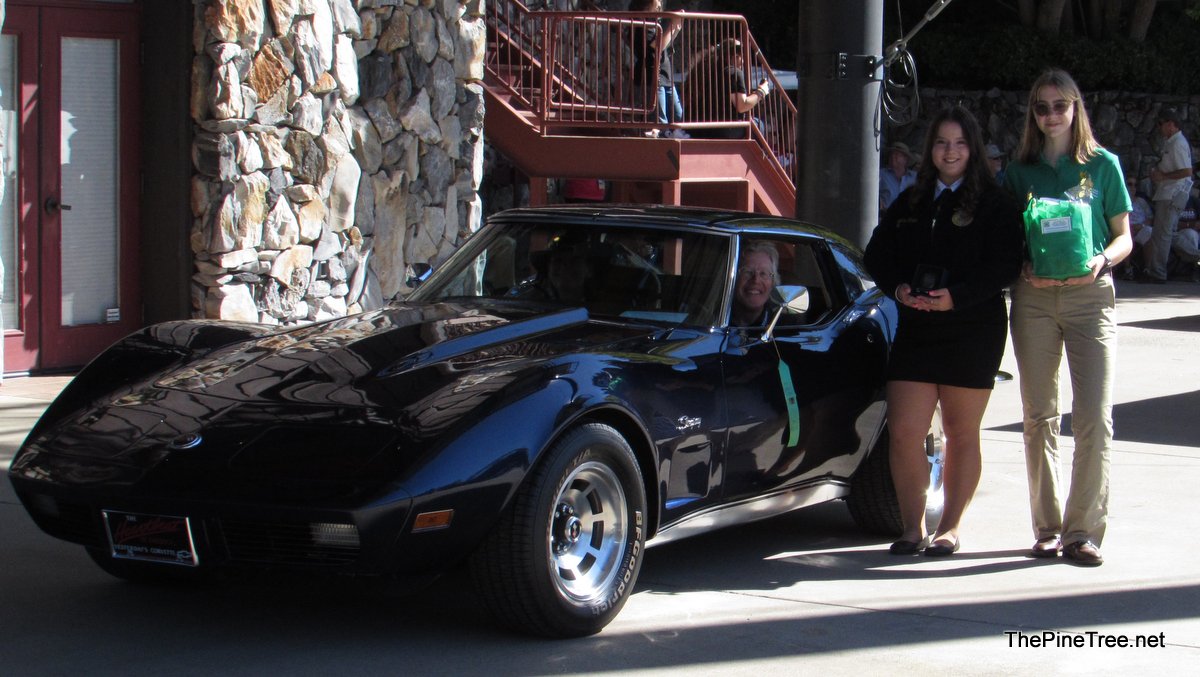 09/17/2023
-
Calaveras Artists Studio Tour ​September 16 & 17, 2023 10:00am to 5:00 pm
San Andreas, CA...The two day event offers art collectors and enthusiasts the opportunity to tour the county and see the artwork of our rural and urban artists. Some of the artists on our tour rarely exhibit publicly, so this is an opportunity to meet them and see their work.
The tour is self-guiding using a brochure provided free of charge at the CCAC Gallery on Main Street in San Andreas as well as businesses and libraries throughout Calaveras County. The map inside the passport will guide you to sites where artists work or display their art. You will travel through Calaveras County back roads and country neighborhoods. Spread your trip over Saturday and Sunday for a leisurely journey.
You'll discover that Calaveras art is as enjoyable as its wine and gold rush towns.
10/28/2023
-
Celebrate Halloween on Boo Boulevard at Columbia State Historic Park
Columbia, Calif.— Columbia State Historic Park will host Boo Boulevard on Saturday, October 28, 2023 from 2 p.m. to 6 p.m. Enjoy safe trick-or-treating down historic Main Street. Lots of fun and family friendly activities. Costumes are encouraged for "kids" of all ages. Come join the costume parade and contest. Win prizes in categories such as junior, historical, handmade, funny, scary, fantasy, couples, and family. Have fun searching for our hidden gargoyles throughout the park in "gargoyle quest", try our fishing game, participate in the Jack O'Lantern contest and spin a web at arts and crafts. This event is sponsored by the 
Friends of Columbia State Historic Park
 and the 
Columbia Chamber of Commerce.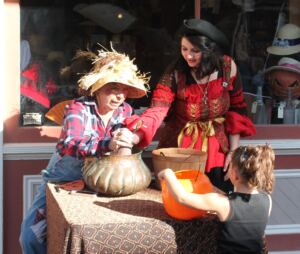 WHAT: Boo Boulevard
WHEN: Saturday, October 28, 2023 from 2 p.m. to 6 p.m.
2 - 4 p.m. Trick or Treating
2 - 6 p.m. Creepy Crafts & gargoyle Quest
4 - 5 p.m. Parade
5 - 6 p.m. Costume and Jack O'Lantern Contest
WHERE: Main Street, Columbia State Historic Park
COST: Admission is FREE
For more information about the park and upcoming events, please visit www.parks.ca.gov/columbia, or Facebook / Instagram.
Columbia State Historic Park, located in Tuolumne County, is designated a National Historic Landmark District. Unlike many Gold Rush settlements that disappeared due to fire, vandalism and time, Columbia survived. The community was never completely deserted, and in 1945, the State Legislature made the site a State Historic Park in order to preserve a typical Gold Rush town and share the impact the Gold Rush made in California.
Columbia State Historic Park is a major tourist destination in Tuolumne County. The Park includes more than twenty concessionaires whose businesses keep the Gold Rush merchant story alive.
###
09/16/2023
-
"I Want My 80's" Tour - Rick Springfield, The Hooters, John Waite & Tommy Tutone is Rock n Rolling
Murphys, CA...Rick Springfield is coming to Murphys this Saturday for the I Want My 80s Tour with The Hooters, John Waite, and Tommy Tutone! You're not going to want to miss the show! Grab your tickets now: https://bit.ly/3ATBSHp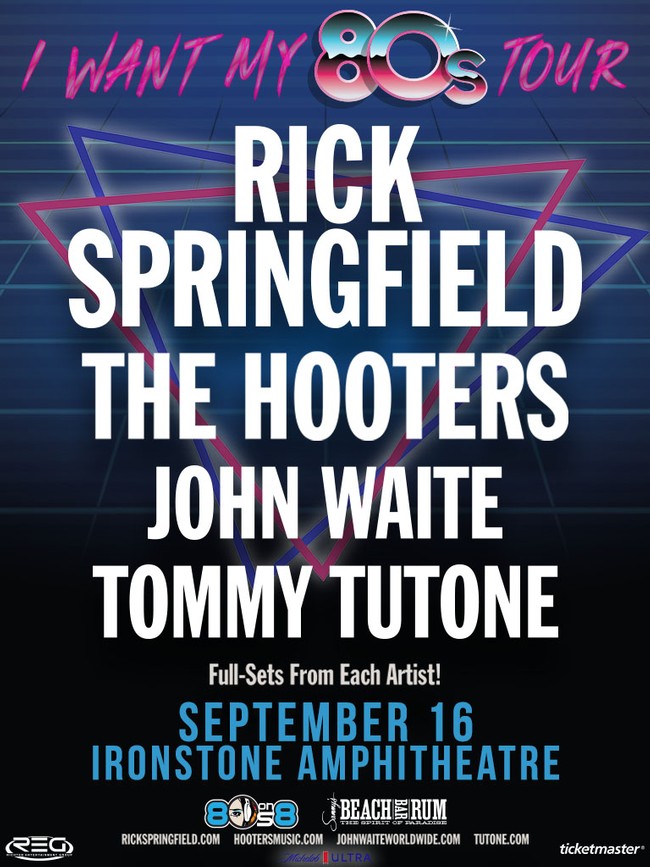 "I Want My 80's" Tour - Rick Springfield, The Hooters, John Waite & Tommy Tutone
6:30 PM to 11:00 PM Sat, Sep 16, 2023
Venue: Ironstone Amphitheatre
Contact: Ticketmaster (ticketmaster.com)
For ticket sales and information, contact Ticketmaster: ticketmaster.com.
09/16/2023
-
Water Tower at Brice Station Vineyards on September 16! Don't Miss It!!
Murphys, CA...Based in Los Angeles, this old-timey punk rock revivalist band goes by the name of Water Tower. They released their debut album "Fly Around" on March 27, 2020. This is the sixth album for founder Kenny Feinstein, but the first since kicking the bucket (the band was formally Water Tower Bucket Boys). The album is a ten-track collection of songs rooted in bluegrass and folk, indie rock and a dash of electronic landscaping. This album represents a transition for Feinstein and the re-birth of the band in it's neighborhood of Echo Park in Los Angeles. The new album manages to blend psychedelic and punk influences weaved into their traditional love of Bluegrass and Americana instruments, creating their mixed bag of branded music. For more information, visit their website at: https://www.watertowerband.com/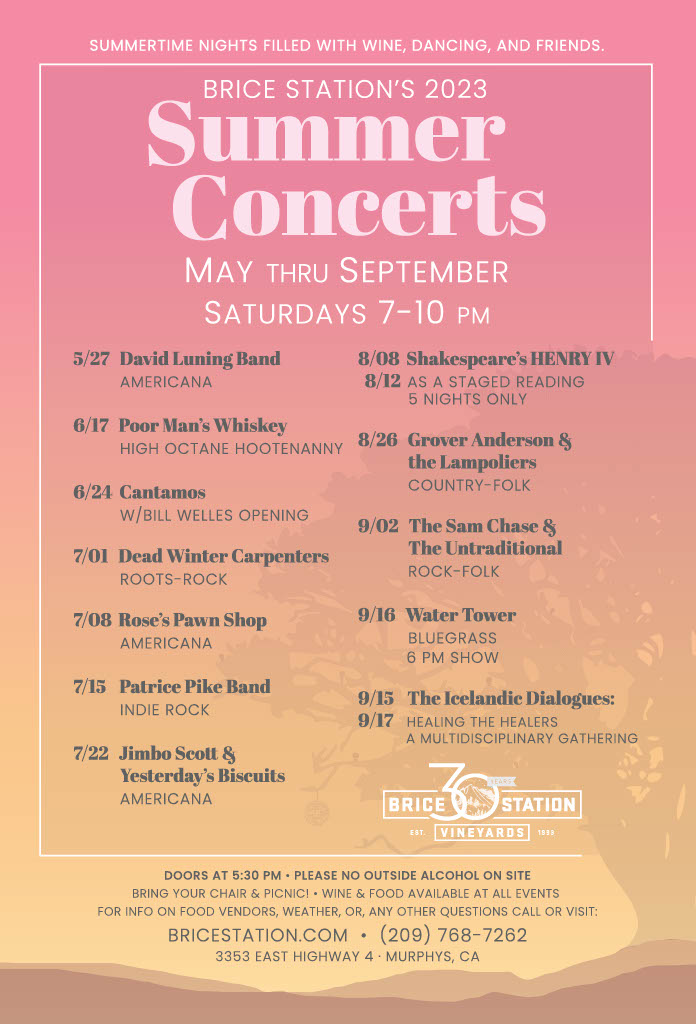 Water Tower - September 16, 2023 @ 7pm
BRICE STATION VINEYARDS
Regular price
$25.00
Brice Station Vineyards
We are a small, family owned winery in the Sierra Nevada Foothill town of Murphys. Since 1993 we have built a reputation for producing exceptional red wine from our seven acre vineyards. We host summer concerts, theater, weddings, and other events.
Now taking online orders! See our wine list to buy online.
Event occurs on 08/26/2023 from 07:00 PM to .
09/08/2023
-
The Frogtown Classic BMX Days is This Weekend! Don't Miss It!
Angels Camp, CA...(Frogtown, USA)...The Frogtown Classic BMX Days is the first event of its kind and we are celebrating the third year in 2023! The multi-day, classic, vintage BMX festival celebrates the history and action of BMX as it had originally developed. The bikes, the legendary racers, and THAT famous United Bicycle Racers (UBR) downhill track that provided so much excitement 40 years ago!
This three-day event is held at the beautiful and world-famous Calaveras County Fairgrounds and will bring together old-school style BMX racing, a bike, show, swap meet, vendors and more for people to come enjoy racing, watching, and just being part of this growing event that has set the standard for other vintage BMX events popping up around the USA and world.
Over three days you'll see:
Classic and Pioneer era BMX bikes racing on the original, Frogtown UBR, downhill track!
Modern BMX racing on the same track using only flat pedals and experiencing an original, human operated starting gate!
Kids Push Bike races.
Gary Turner Bike Show with the most pristine, collector bikes from BMX, Freestyle, Cruisers, Sidehacks and more!