Coming Soon...
Thursday, Mar 23
All Day
New Artwork Displayed at the Arts of Bear Valley Window Gallery in Arnold
10:00 AM
Master Your Cross Country Skiing Skills at Bear Valley Adventure Company
Friday, Mar 24
All Day
New Artwork Displayed at the Arts of Bear Valley Window Gallery in Arnold
Saturday, Mar 25
All Day
New Artwork Displayed at the Arts of Bear Valley Window Gallery in Arnold
07:00 PM
Saturday Night Live Music!
Sunday, Mar 26
All Day
Our Sunday Edition with Local Features, Local Specials & More Every Sunday All Day Long!
All Day
New Artwork Displayed at the Arts of Bear Valley Window Gallery in Arnold
10:00 AM
Master Your Cross Country Skiing Skills at Bear Valley Adventure Company
Monday, Mar 27
All Day
New Artwork Displayed at the Arts of Bear Valley Window Gallery in Arnold
Tuesday, Mar 28
All Day
New Artwork Displayed at the Arts of Bear Valley Window Gallery in Arnold
05:30 PM
Ebbetts Pass Town Hall Meeting-Tuesday March 28th at 5:30 p.m.
Wednesday, Mar 29
All Day
New Artwork Displayed at the Arts of Bear Valley Window Gallery in Arnold
Thursday, Mar 30
All Day
New Artwork Displayed at the Arts of Bear Valley Window Gallery in Arnold
10:00 AM
Master Your Cross Country Skiing Skills at Bear Valley Adventure Company
06:00 PM
Wino Bingo Night at The Game Room
Friday, Mar 31
All Day
New Artwork Displayed at the Arts of Bear Valley Window Gallery in Arnold
Saturday, Apr 1
05:00 PM
Get Your Tickets Now for the Calaveras Chamber's Annual Awards Dinner
Sunday, Apr 2
All Day
Our Sunday Edition with Local Features, Local Specials & More Every Sunday All Day Long!
10:00 AM
Master Your Cross Country Skiing Skills at Bear Valley Adventure Company
Entertainment
---
Announcements
Hey Good People!! Its Officially Bear Valley's Snowiest Season Ever!! 640 Inches & More on the Way!!
Posted by: thepinetree on 03/22/2023 05:10 PM
Bear Valley, CA...Hey Good People!  3" of new snow fell overnight bringing our season total to the record breaking historical number of 640"!!!!!!!! These are amazing snow totals all through the Sierra this season and certainly a season to be remembered.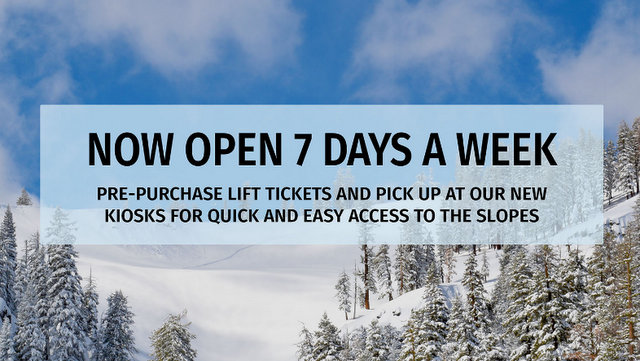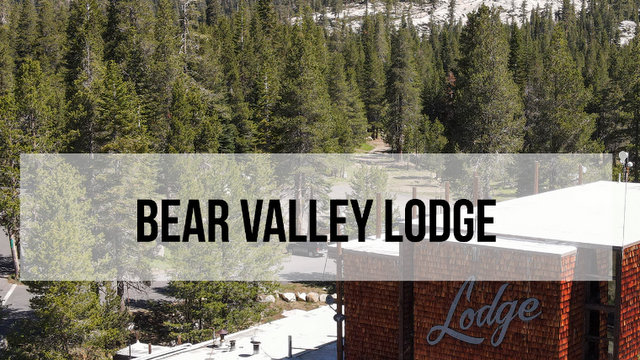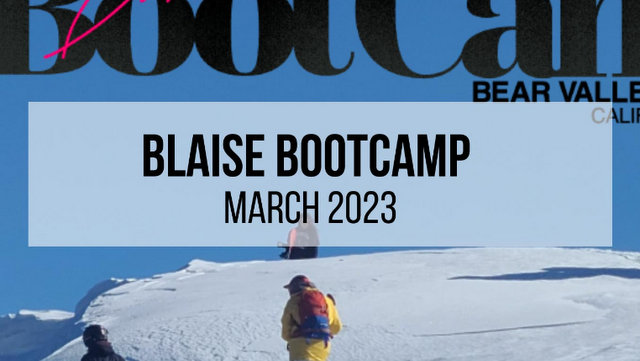 Read More
Irish Day 2023 Photos, Parade Video, Sky Cam Video & More
Posted by: thepinetree on 03/21/2023 01:33 PM
Murphys, CA...The Luck o the Irish was definitely on the side of the Murphys Business Association as the storms stopped as if on cue. The sun came out and gave locals a visitors alike a beautiful day to celebrate all things Irish in Murphys. John & Gail Kautz were parade Grand Marshals it was another great, small town Americana parade. If you couldn't make it our you would just like to relive the day we have over 200 photos and over a half hour of video for you.  Link to slideshow is below featured photos.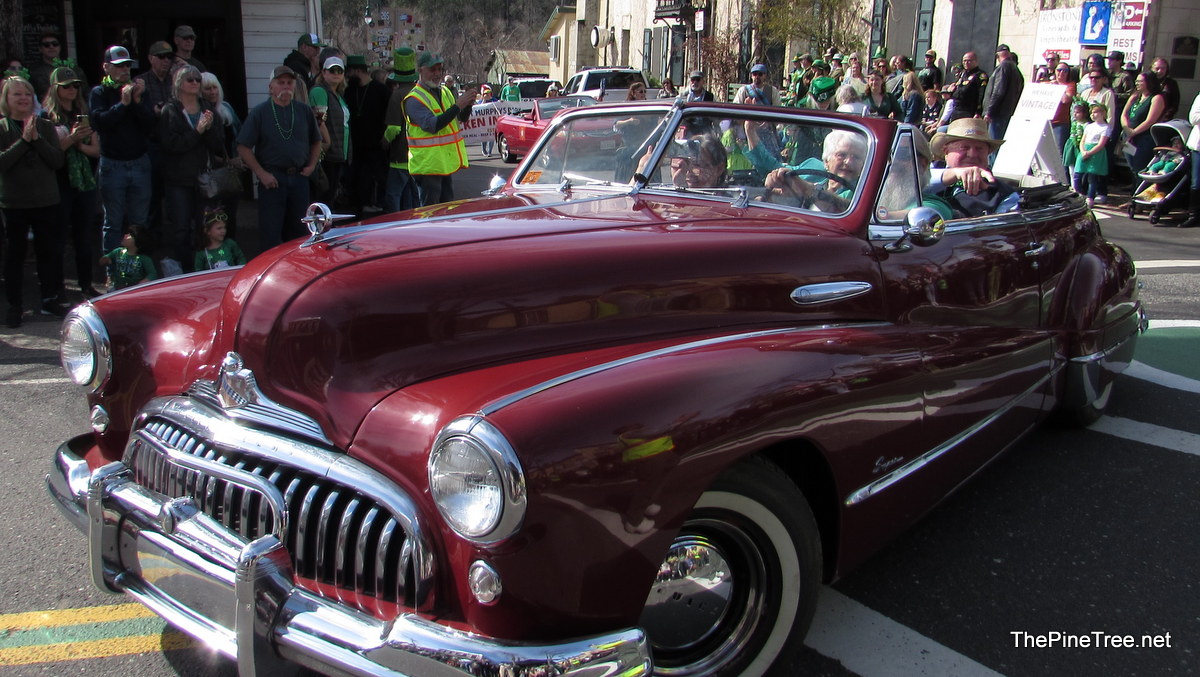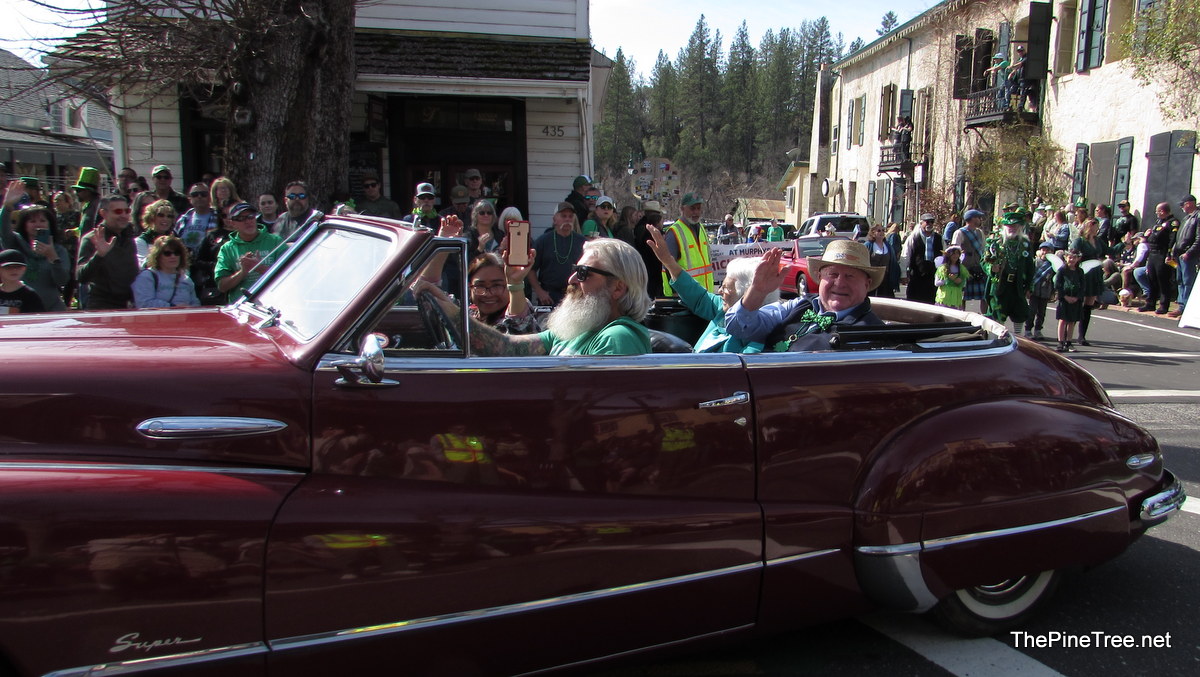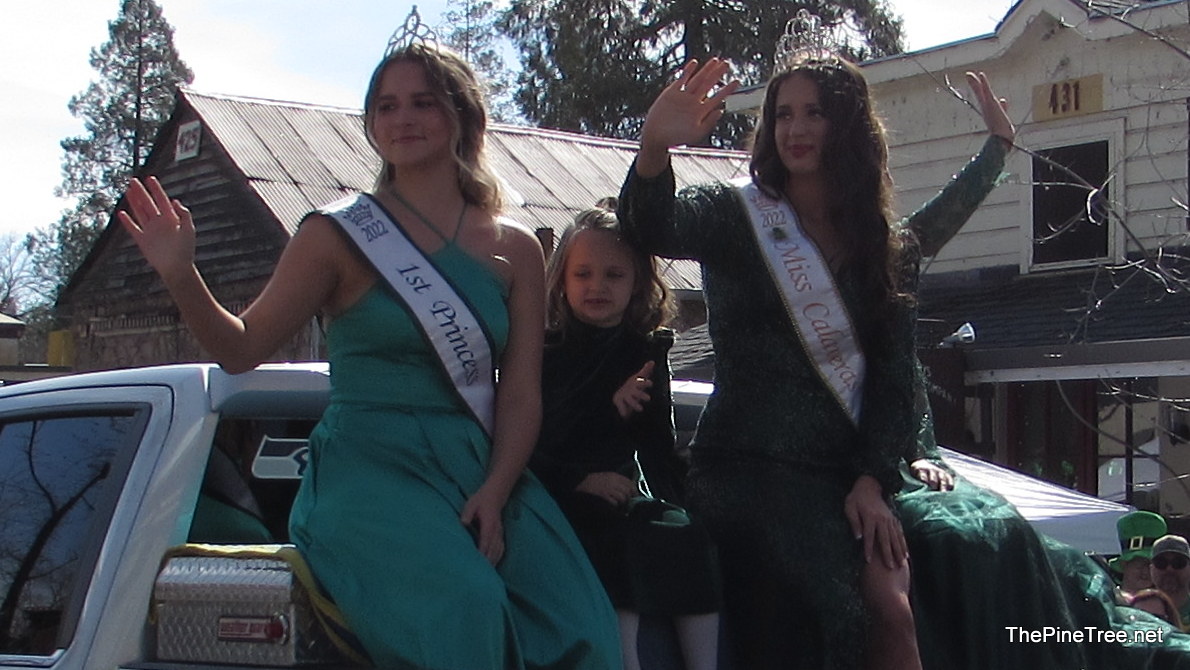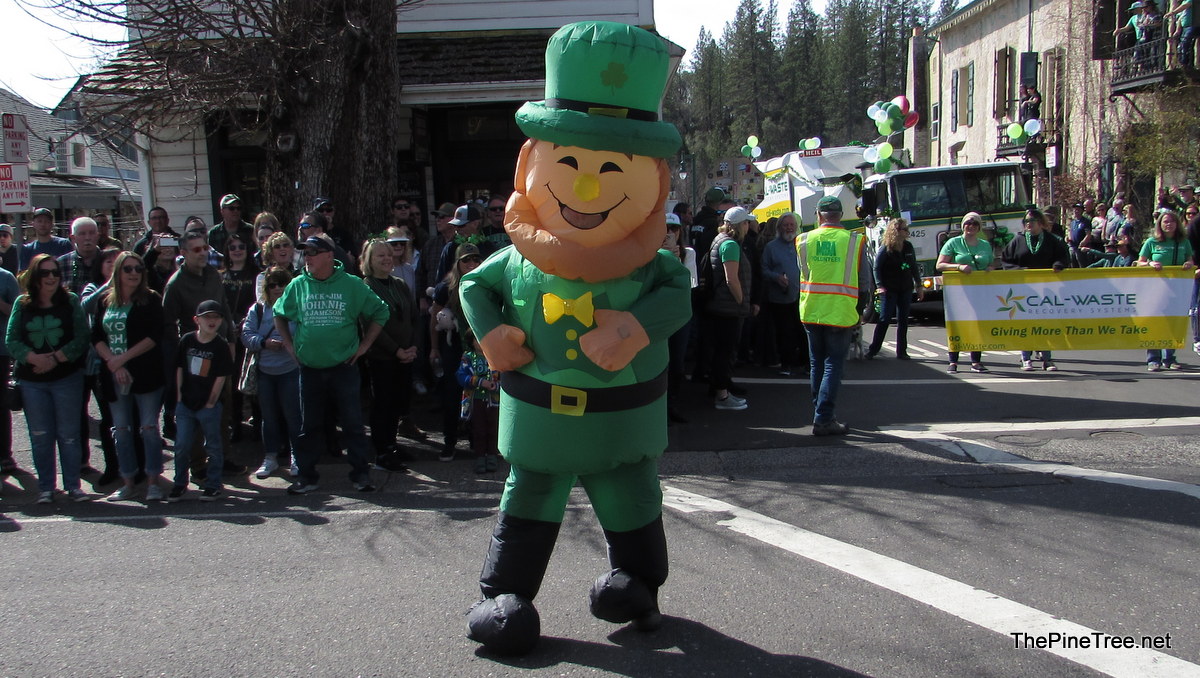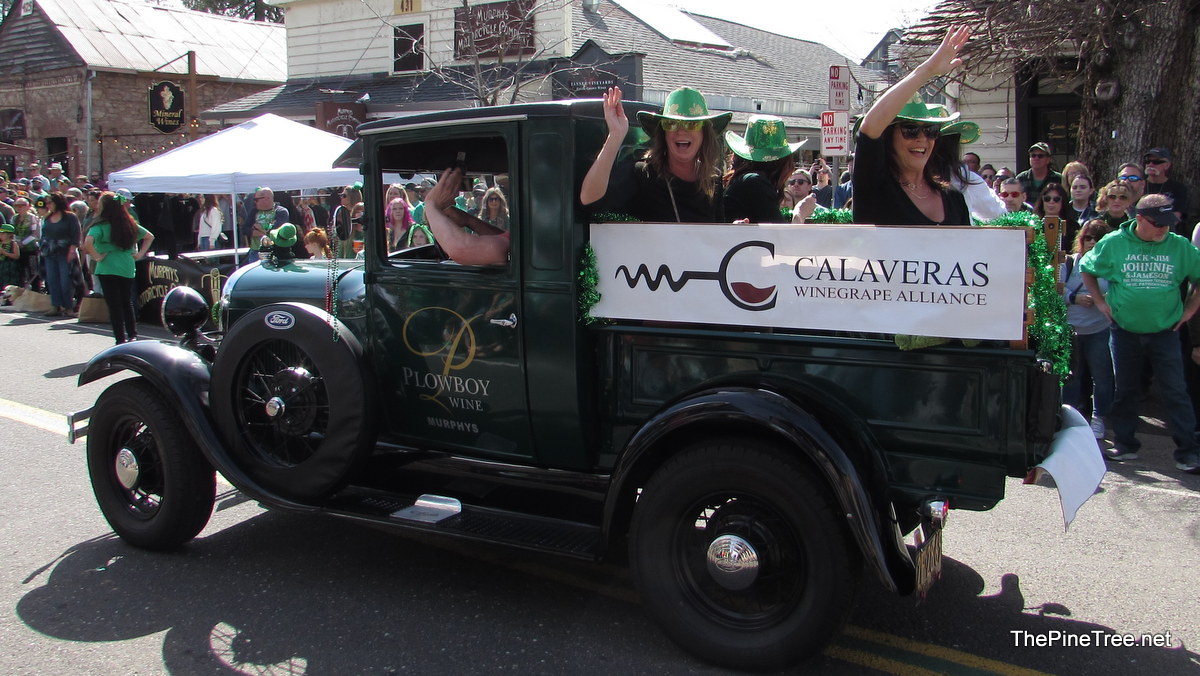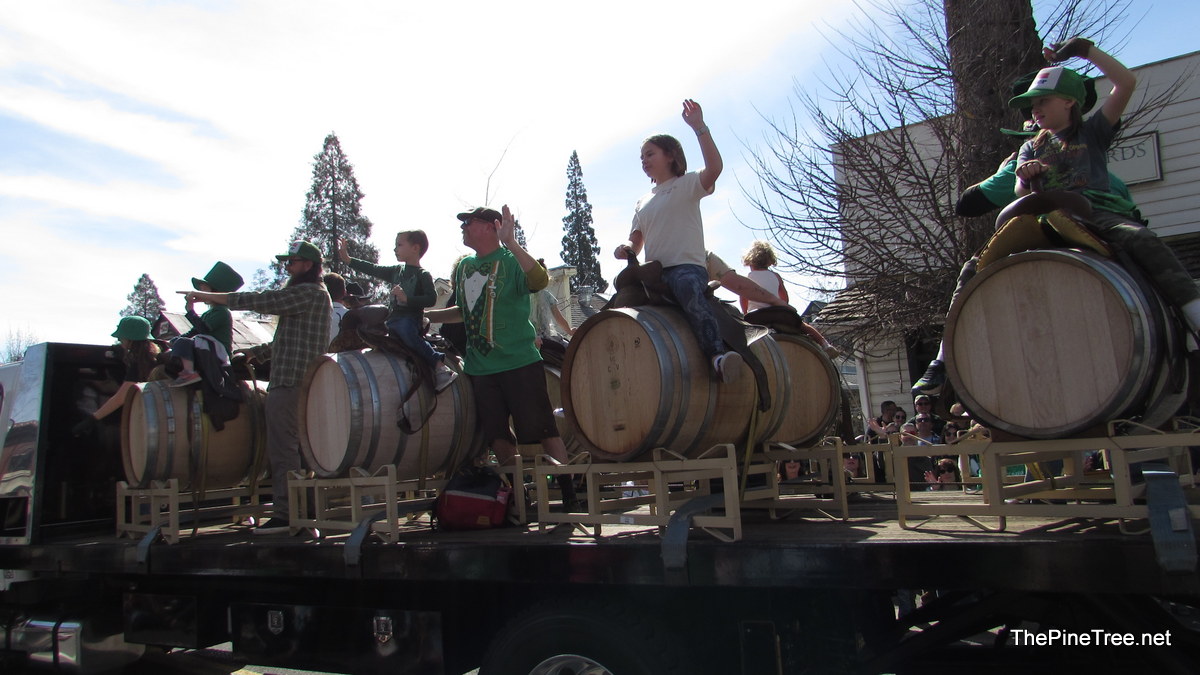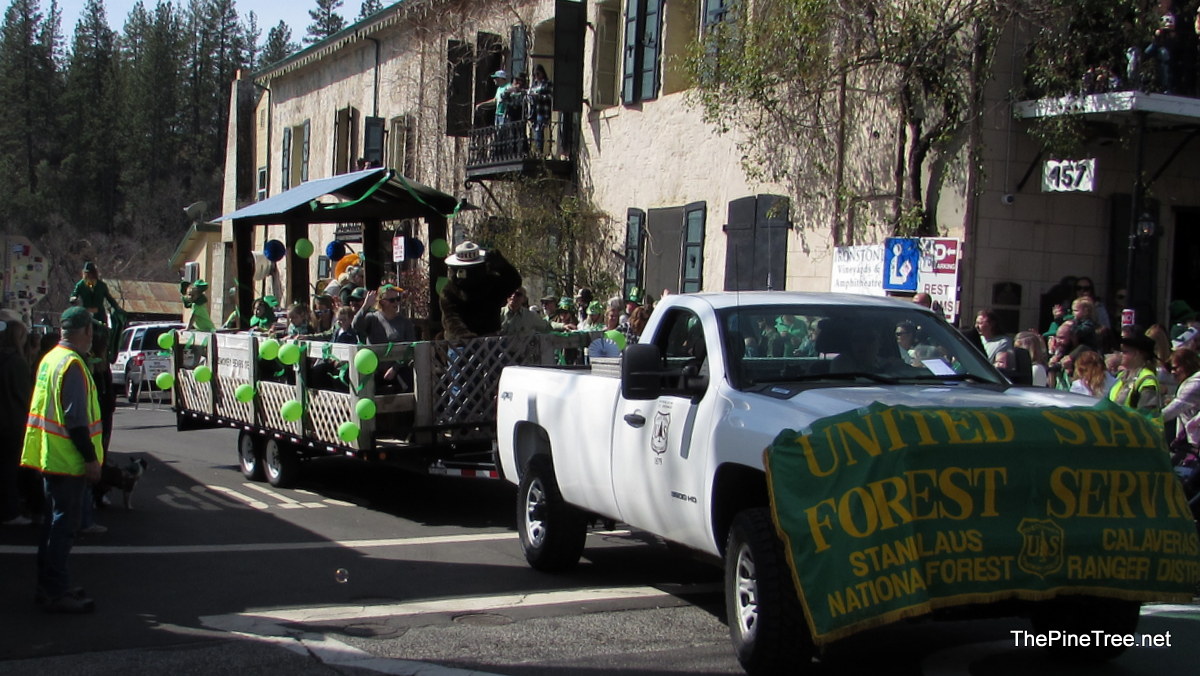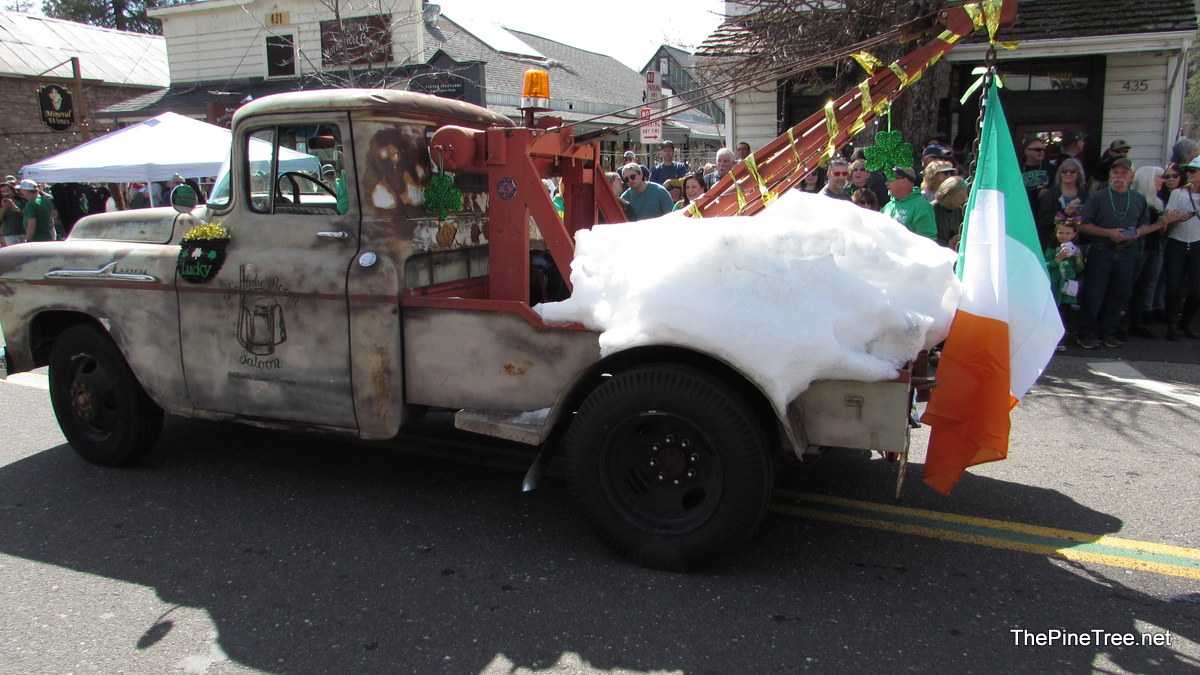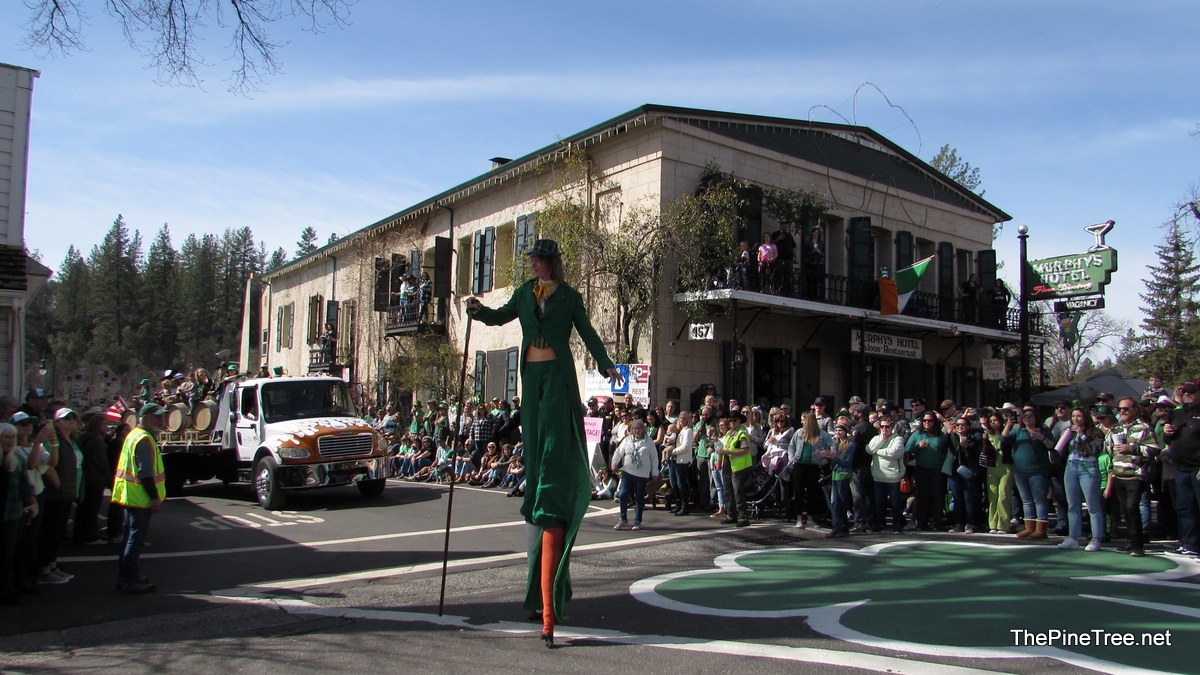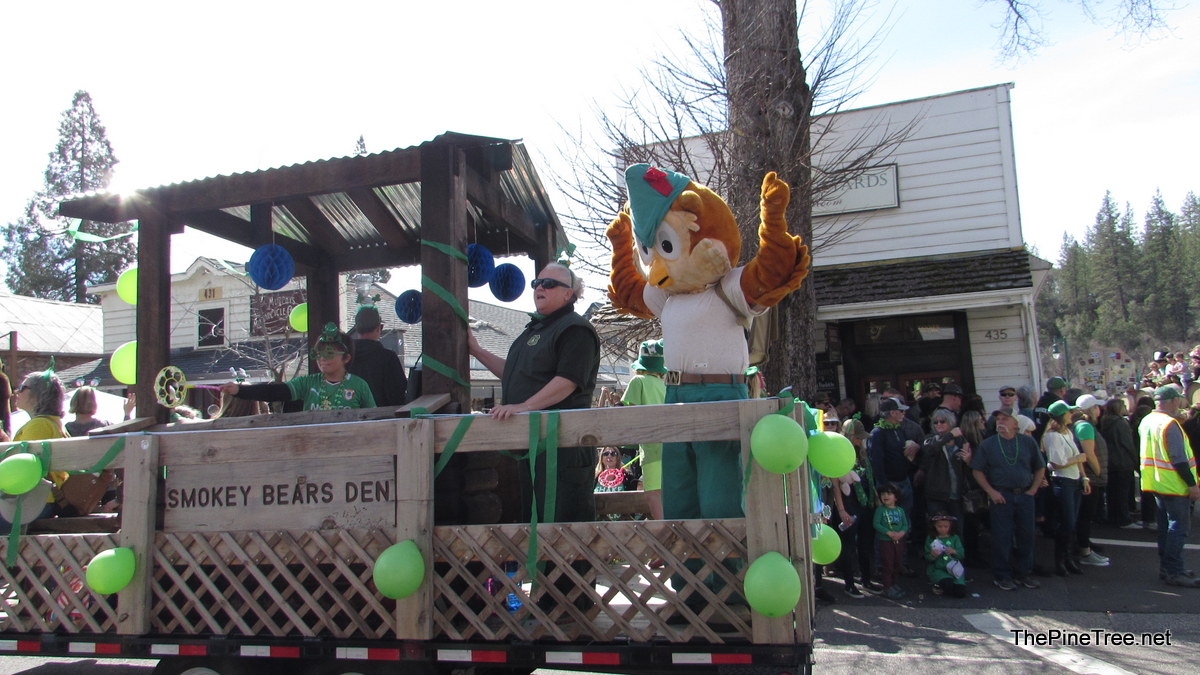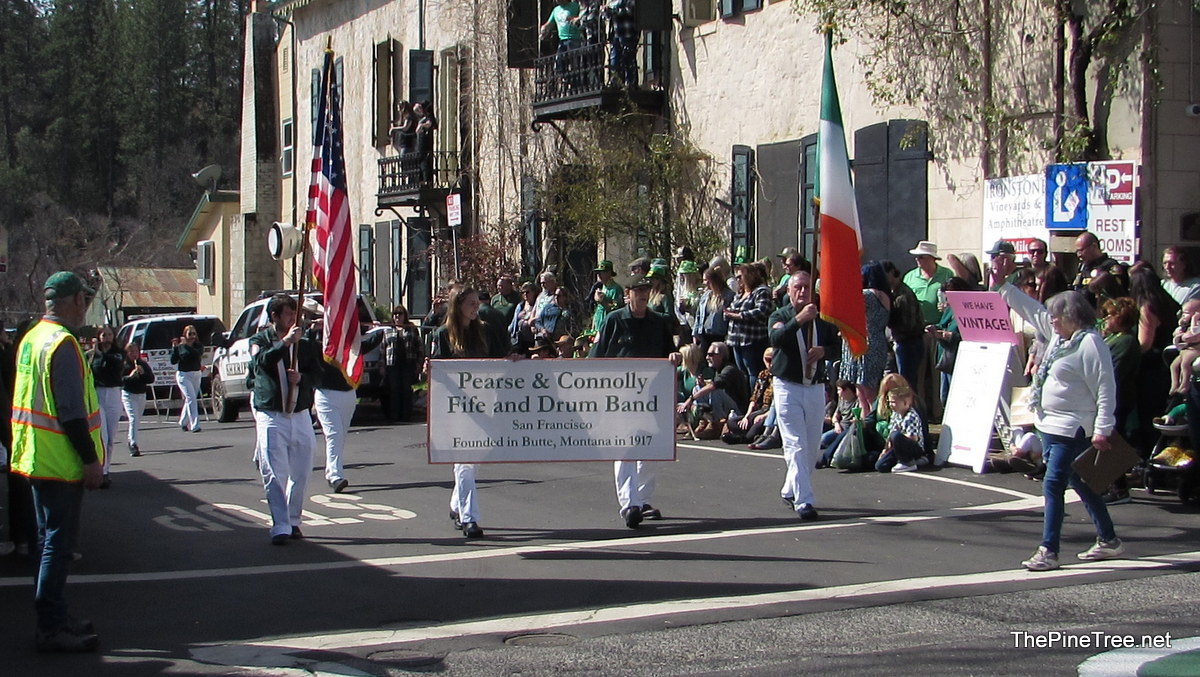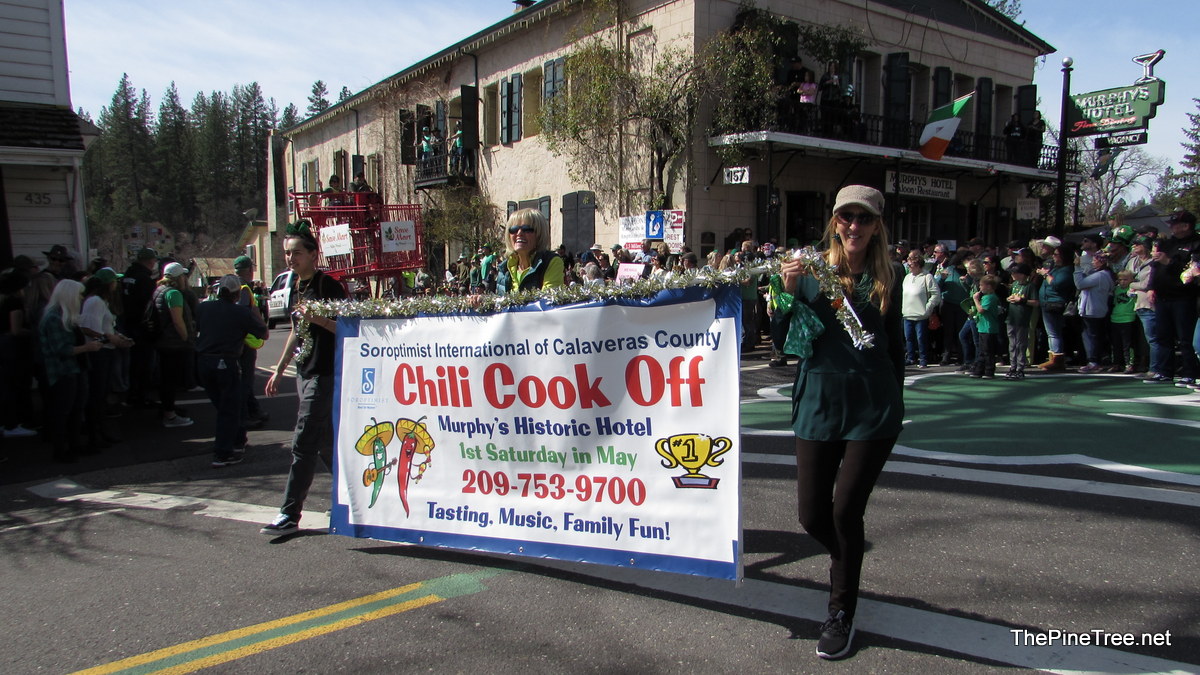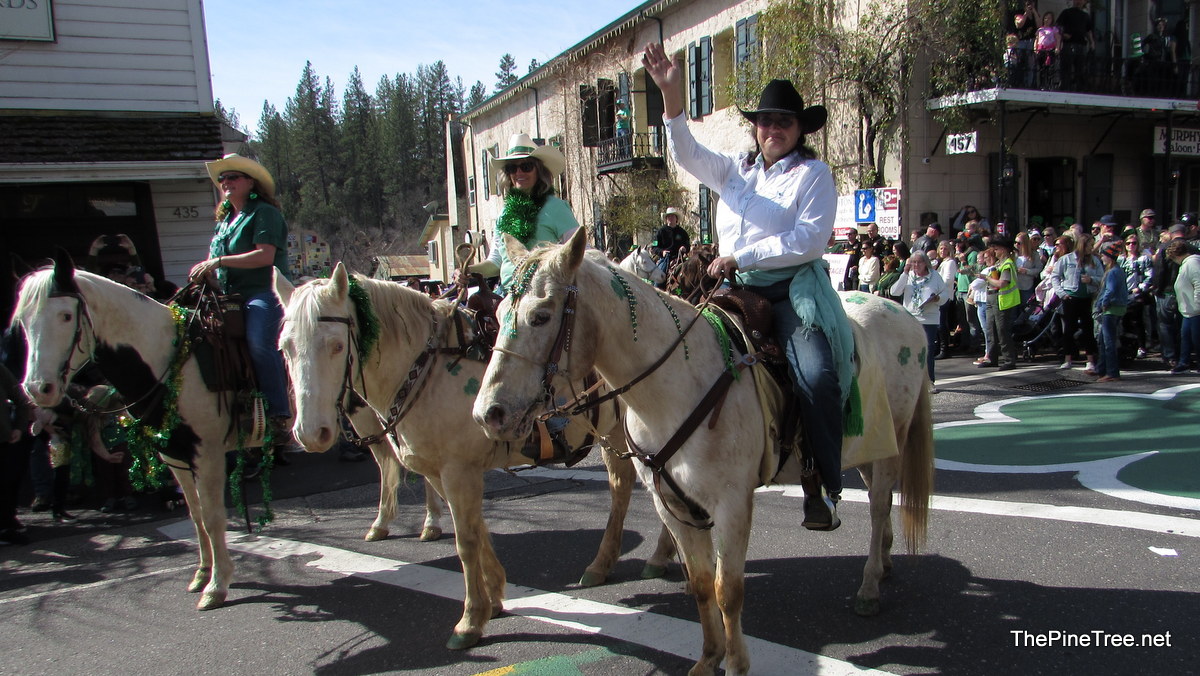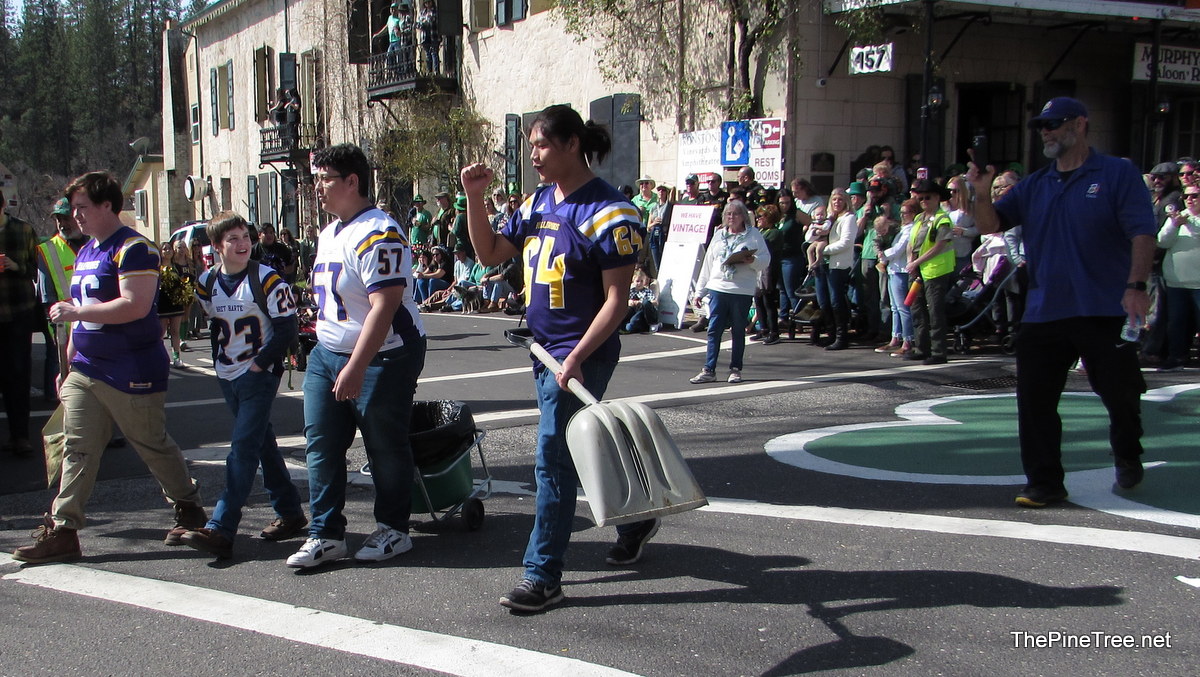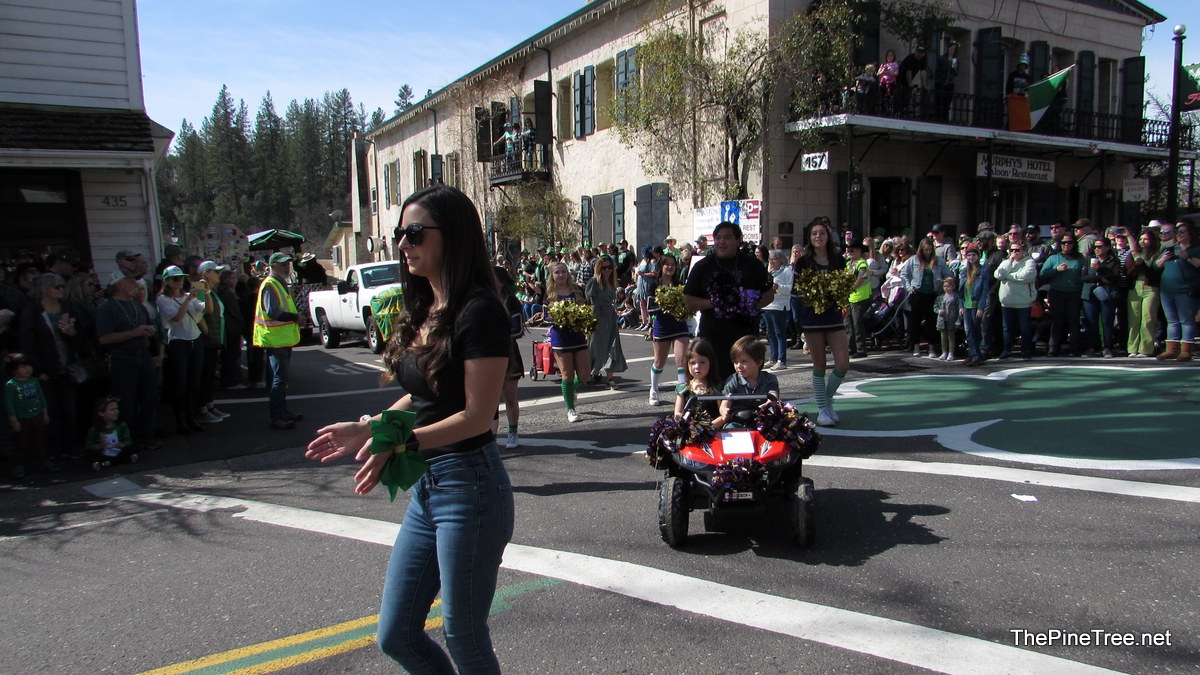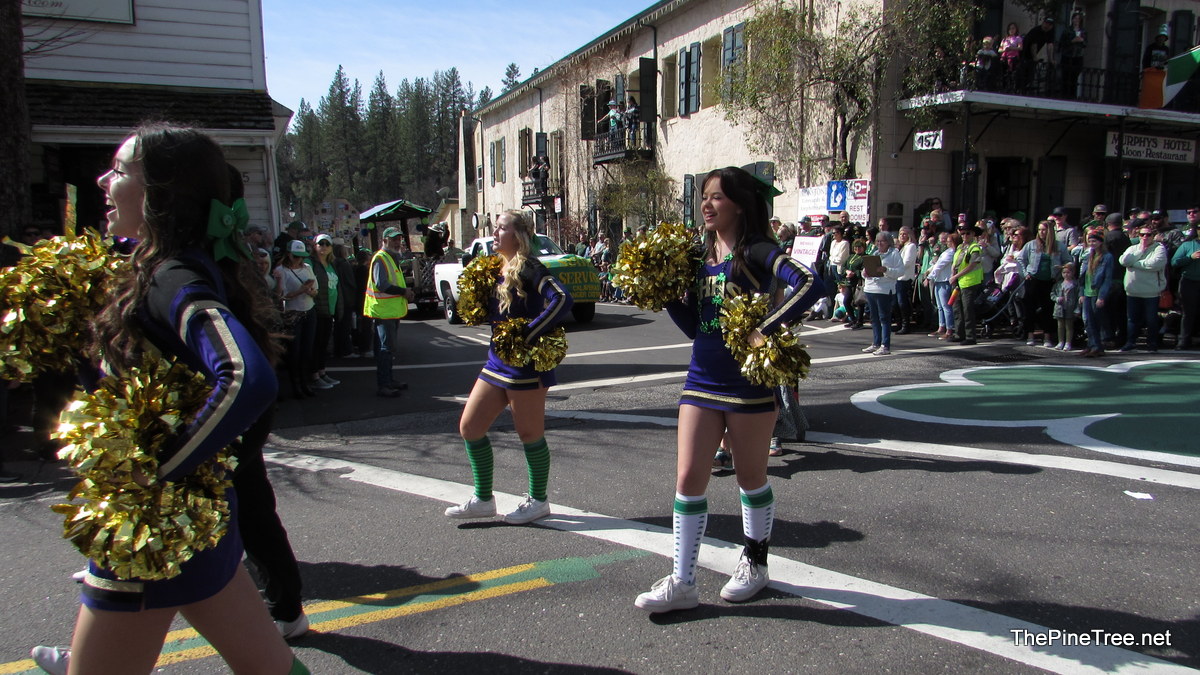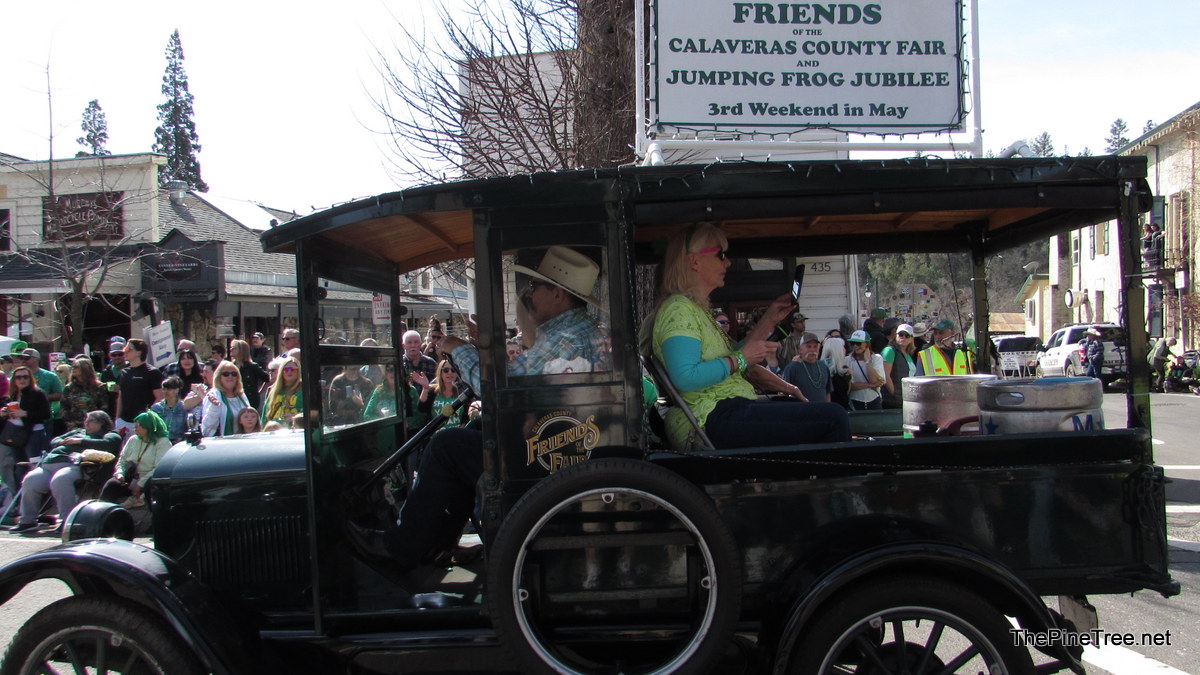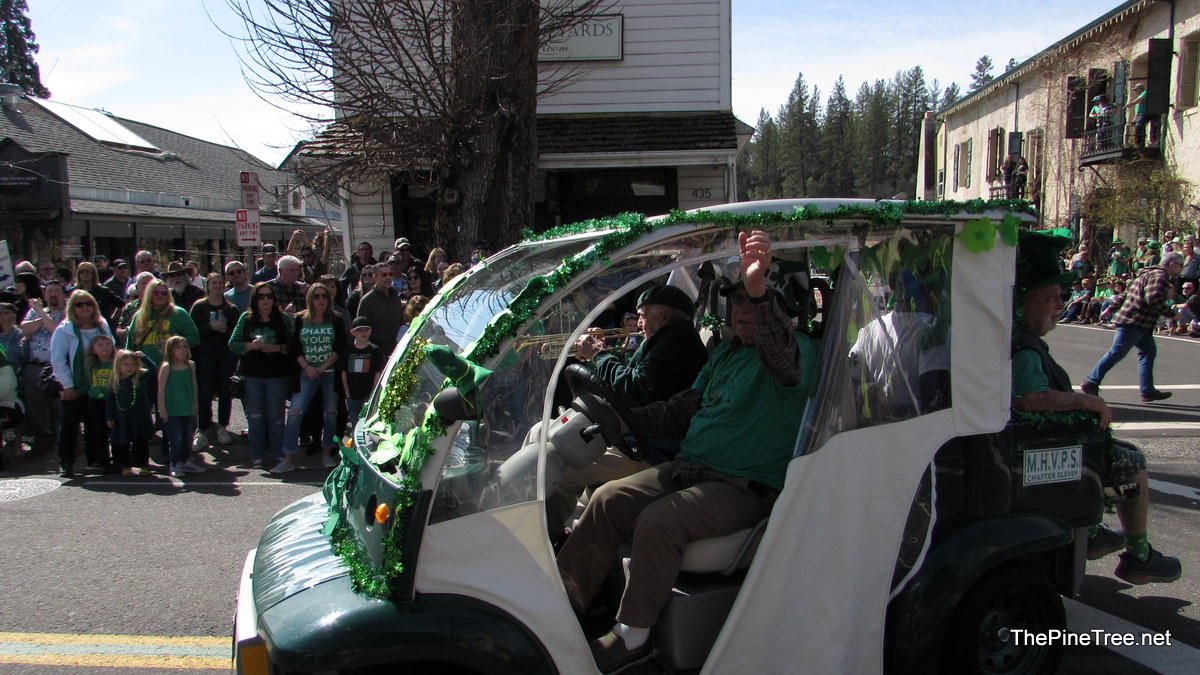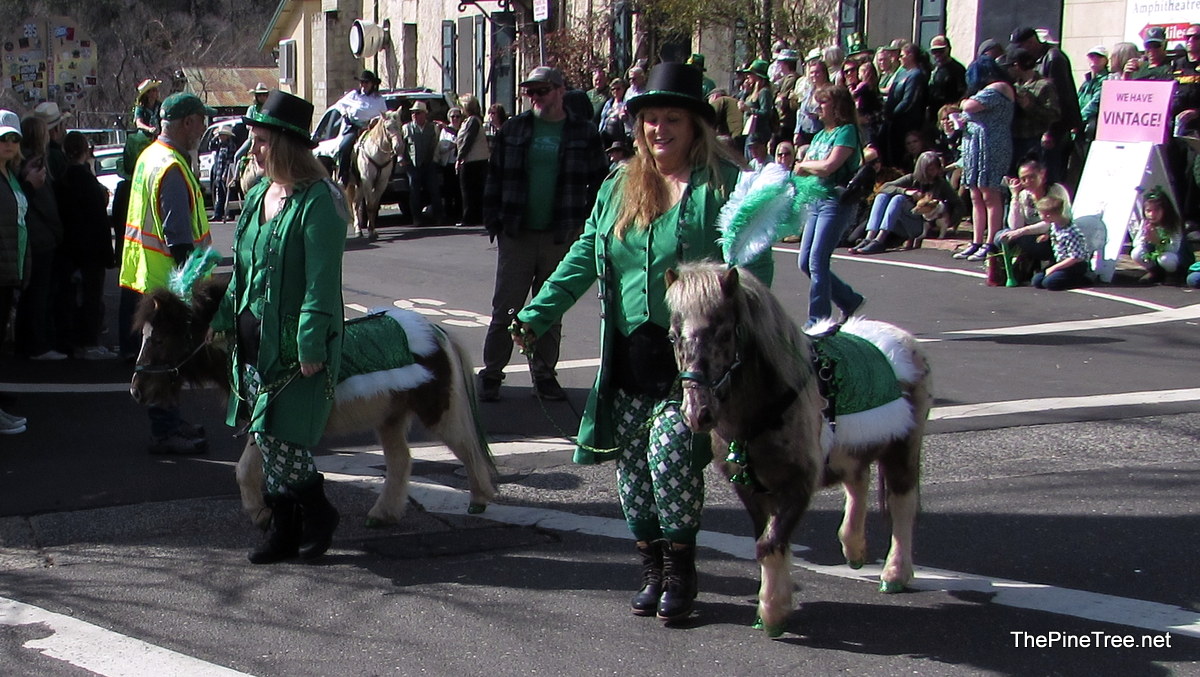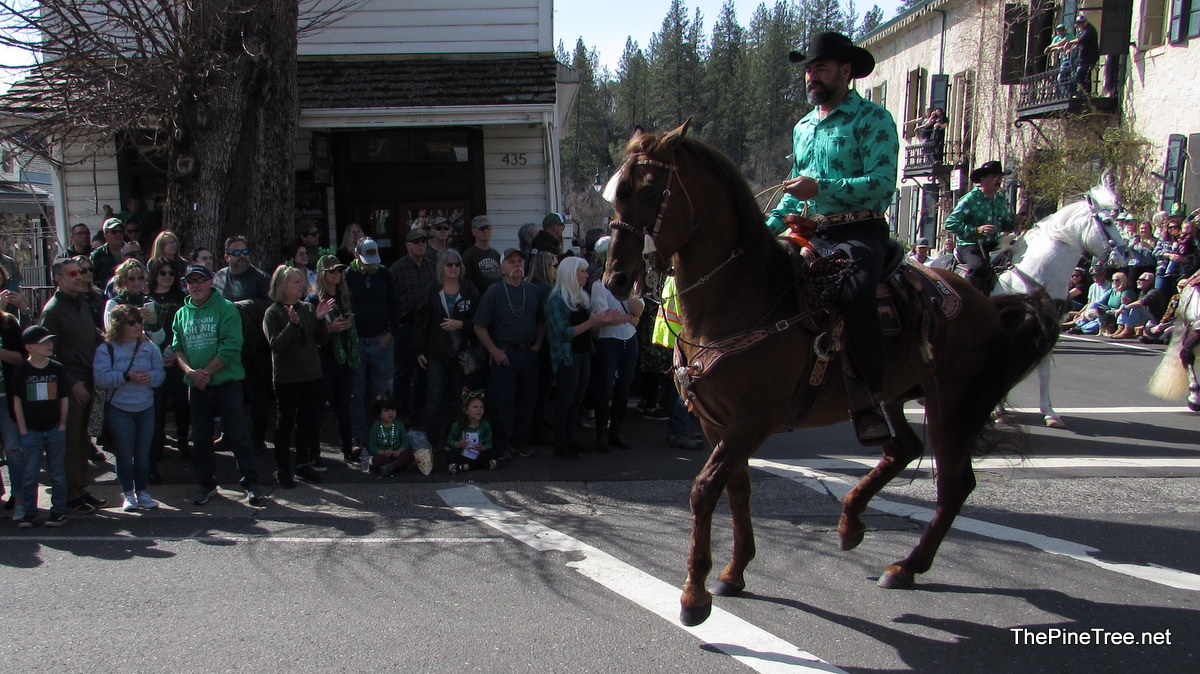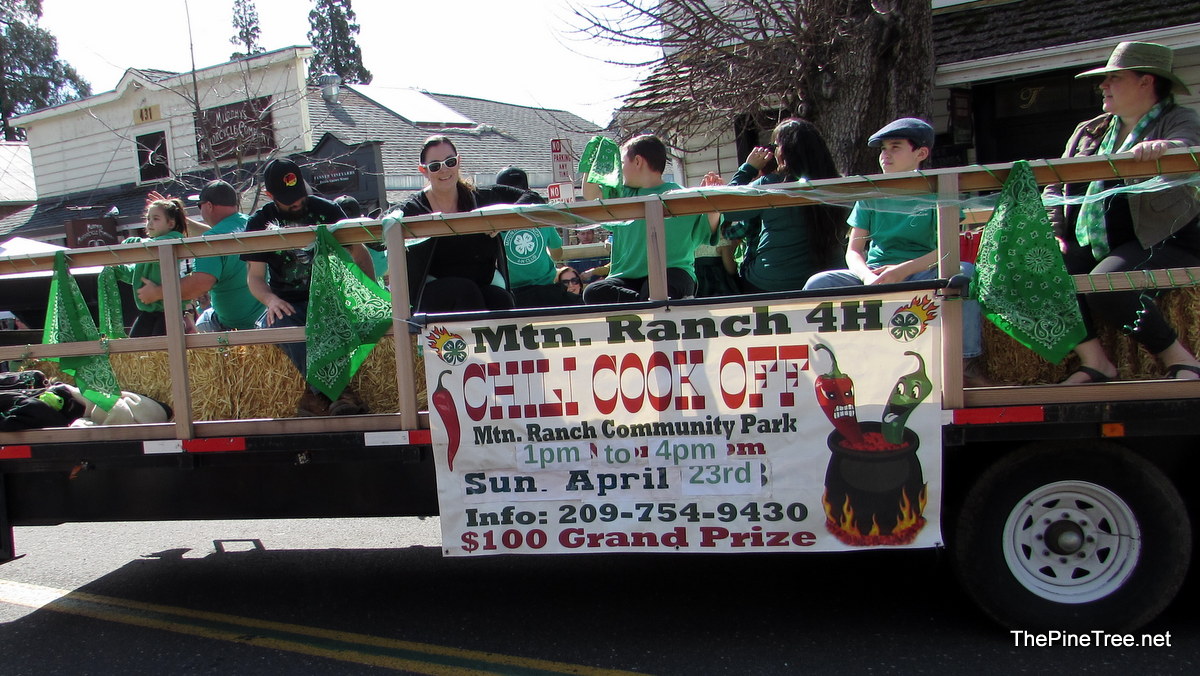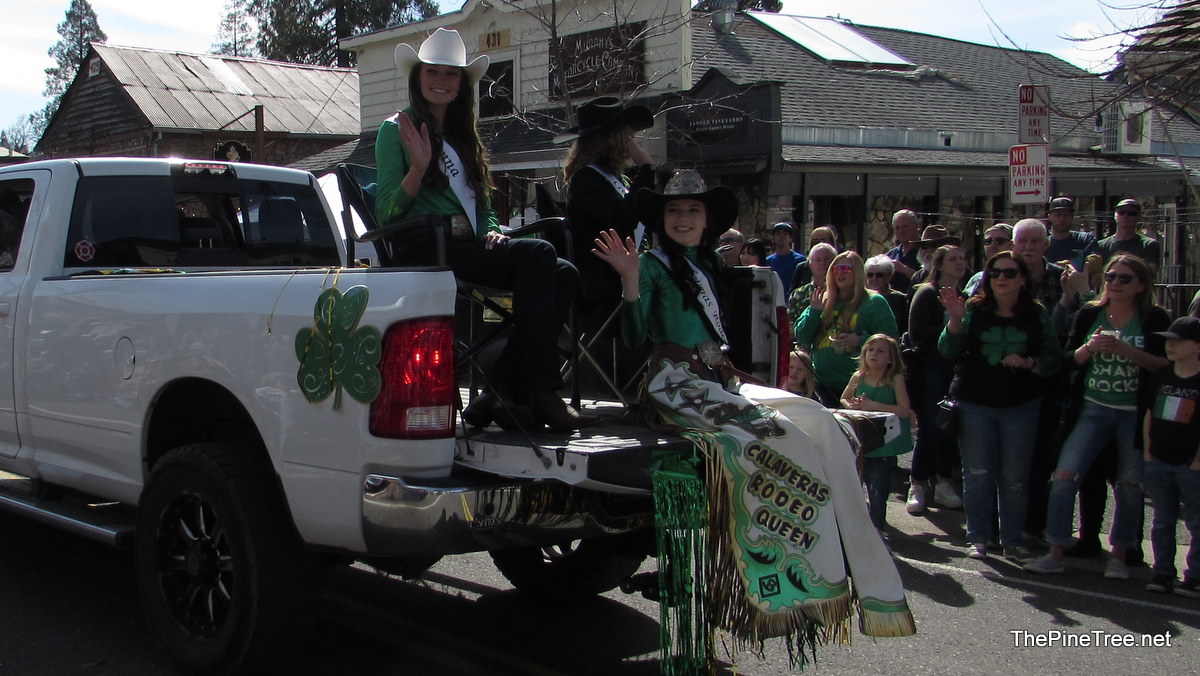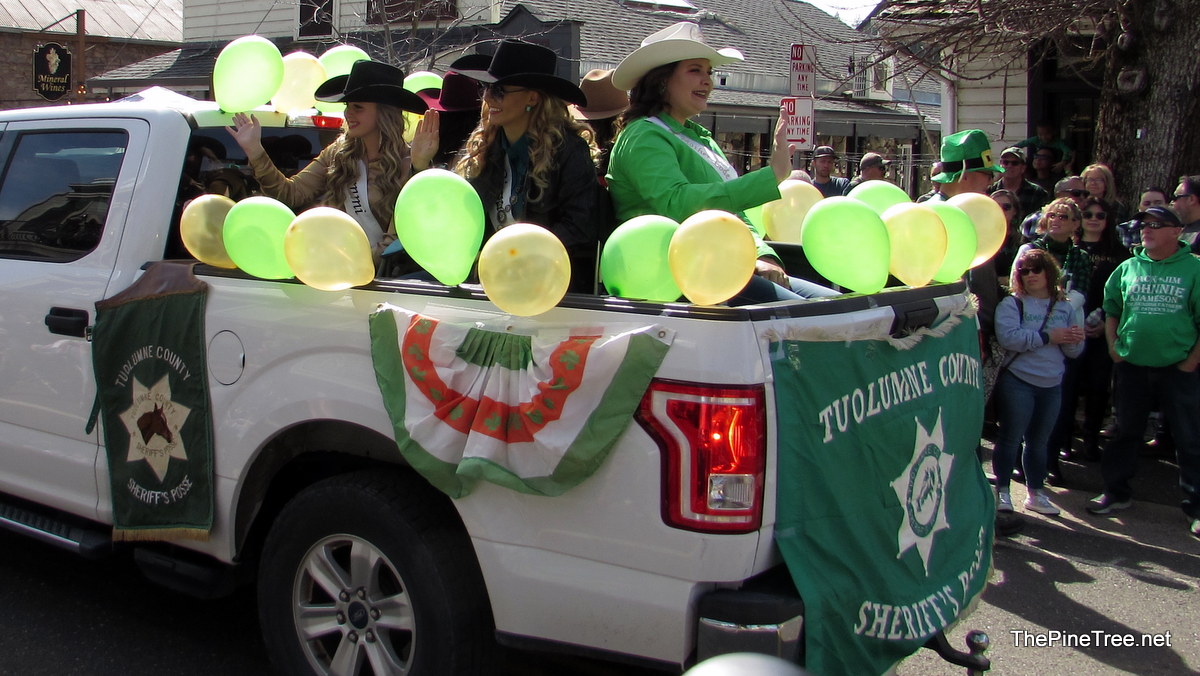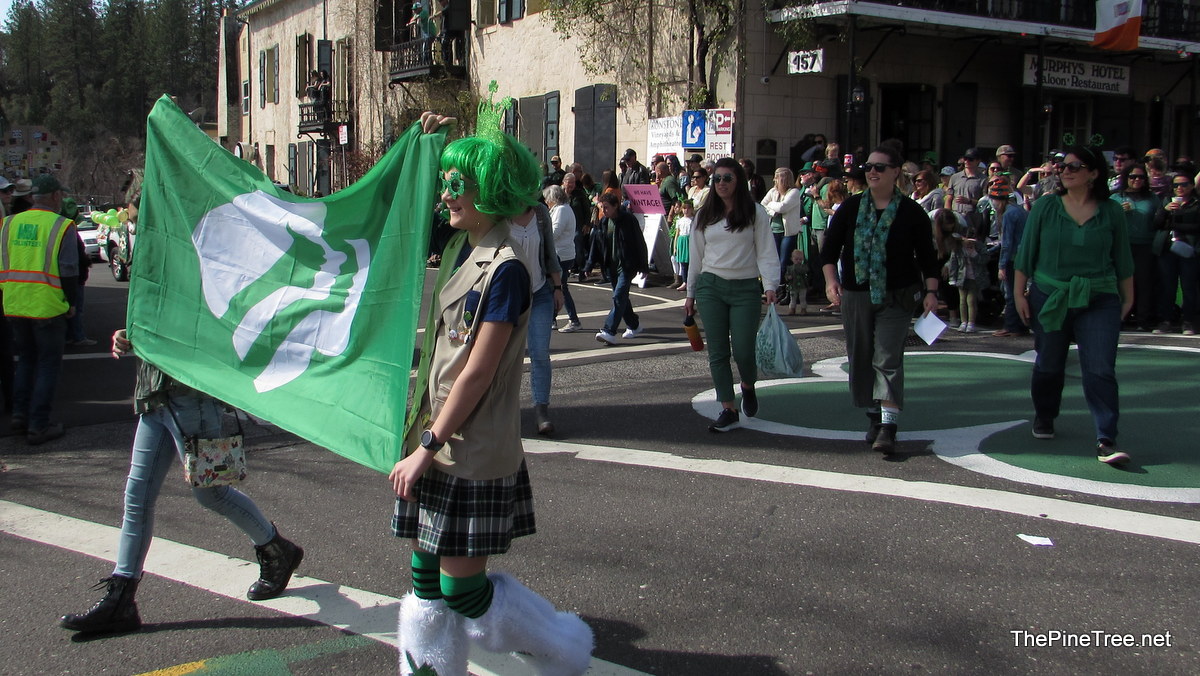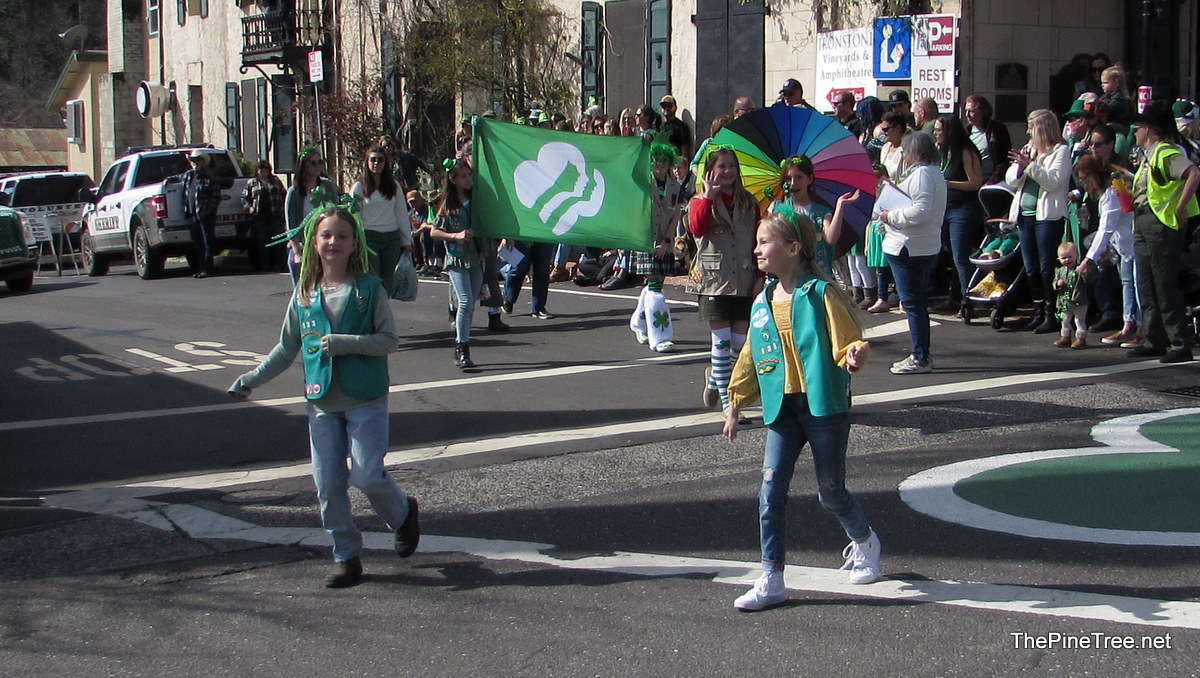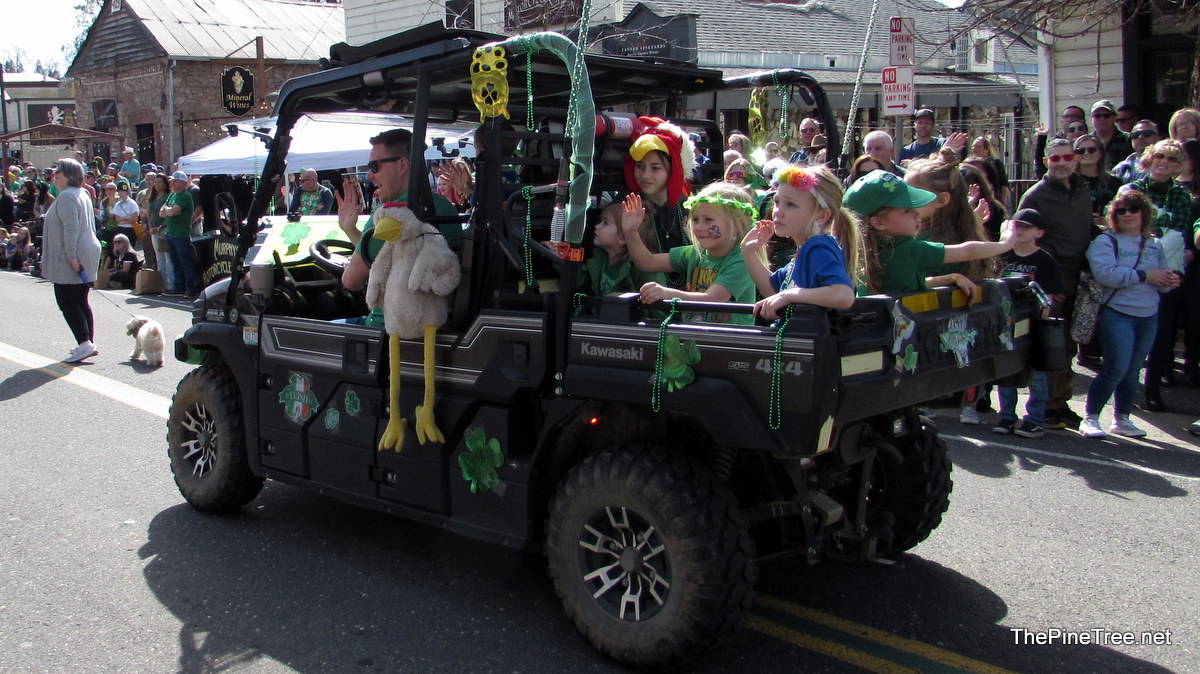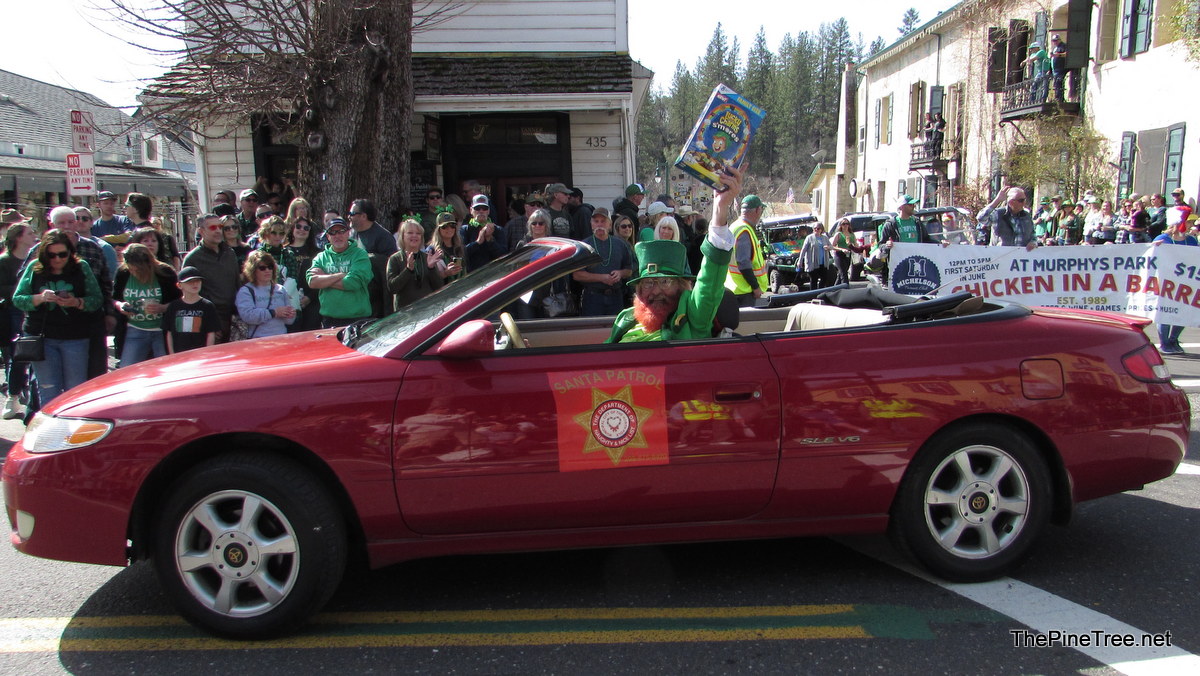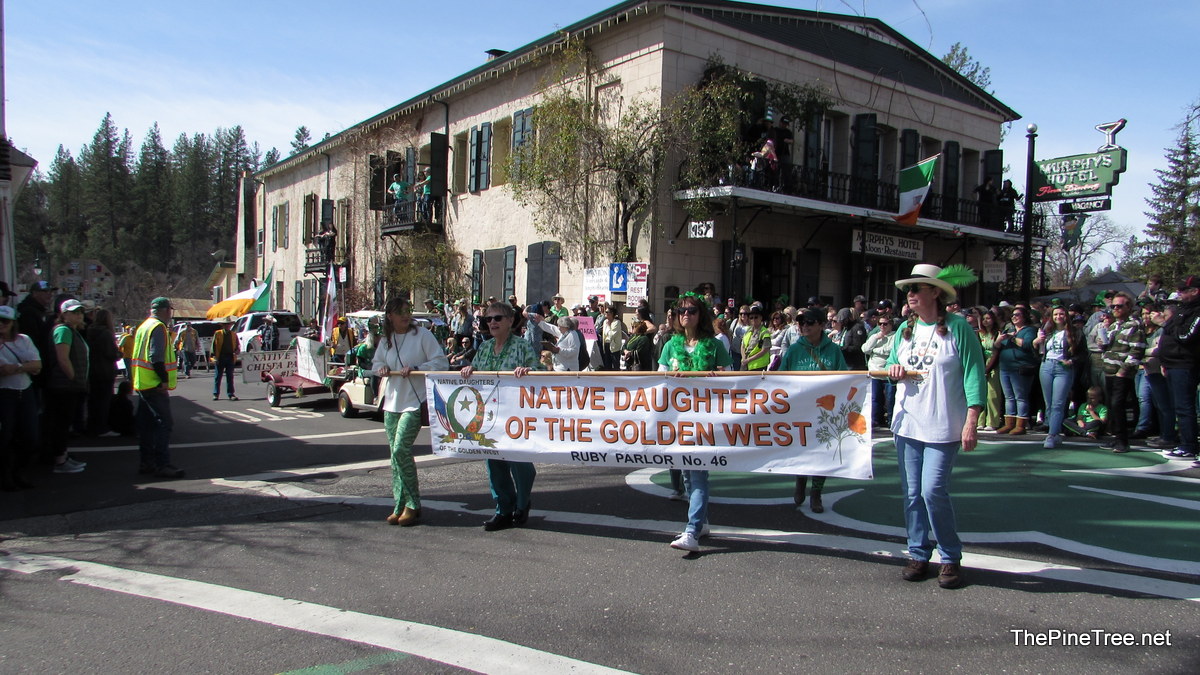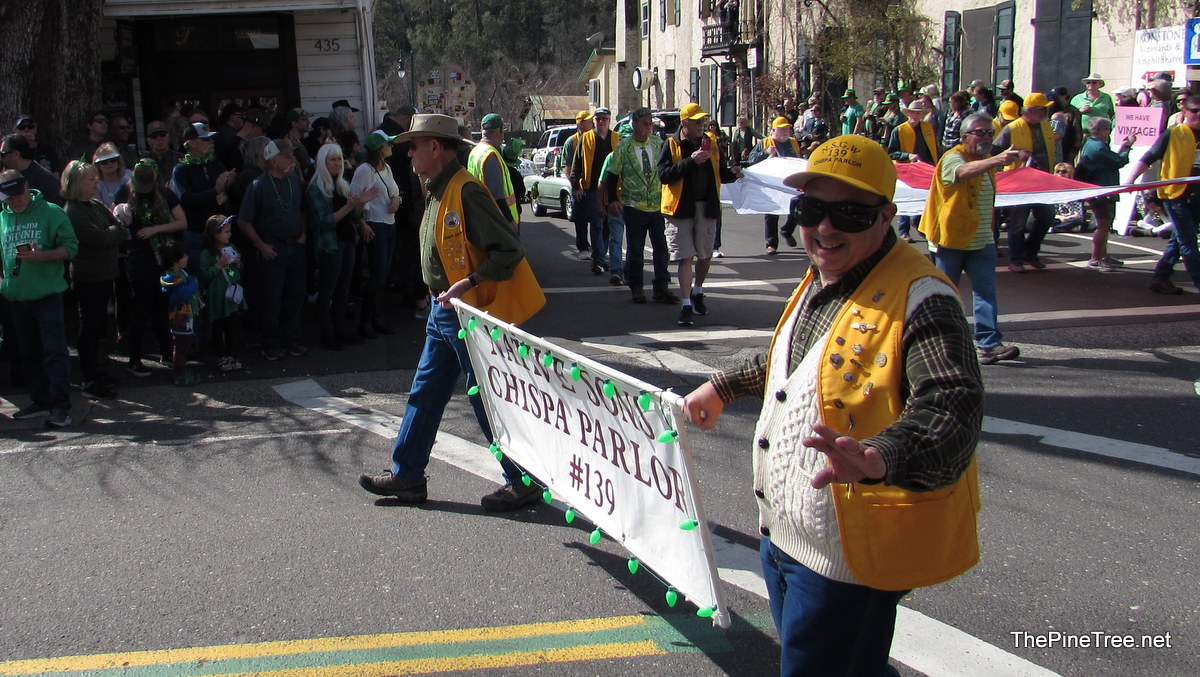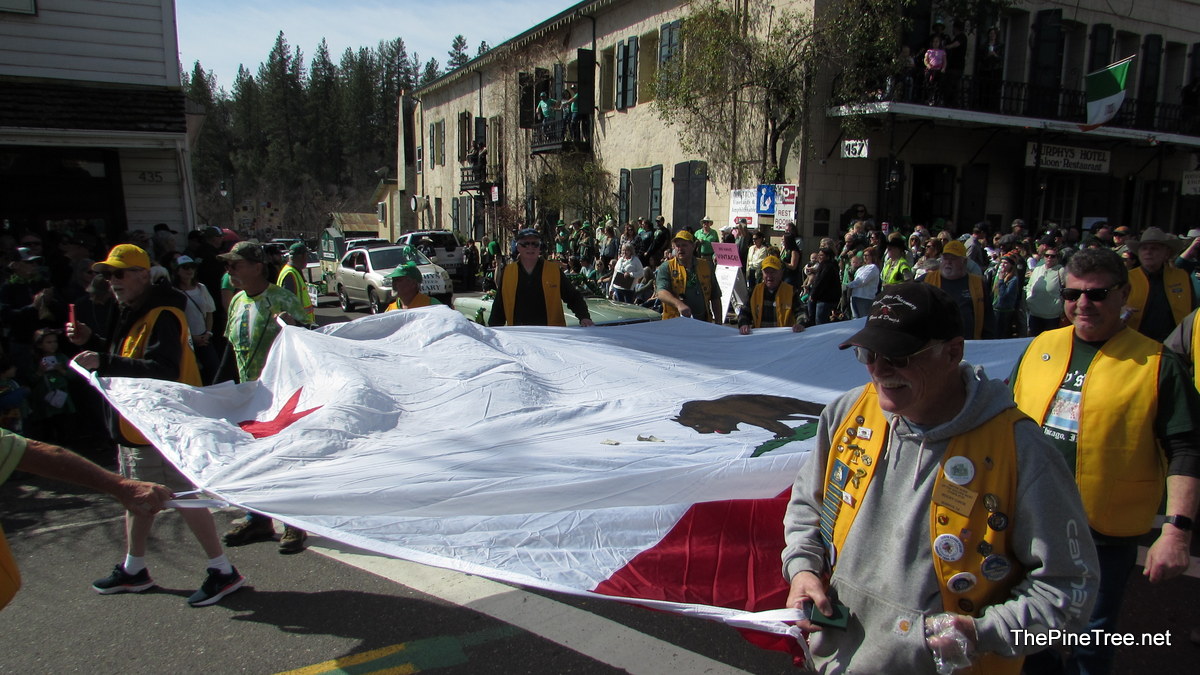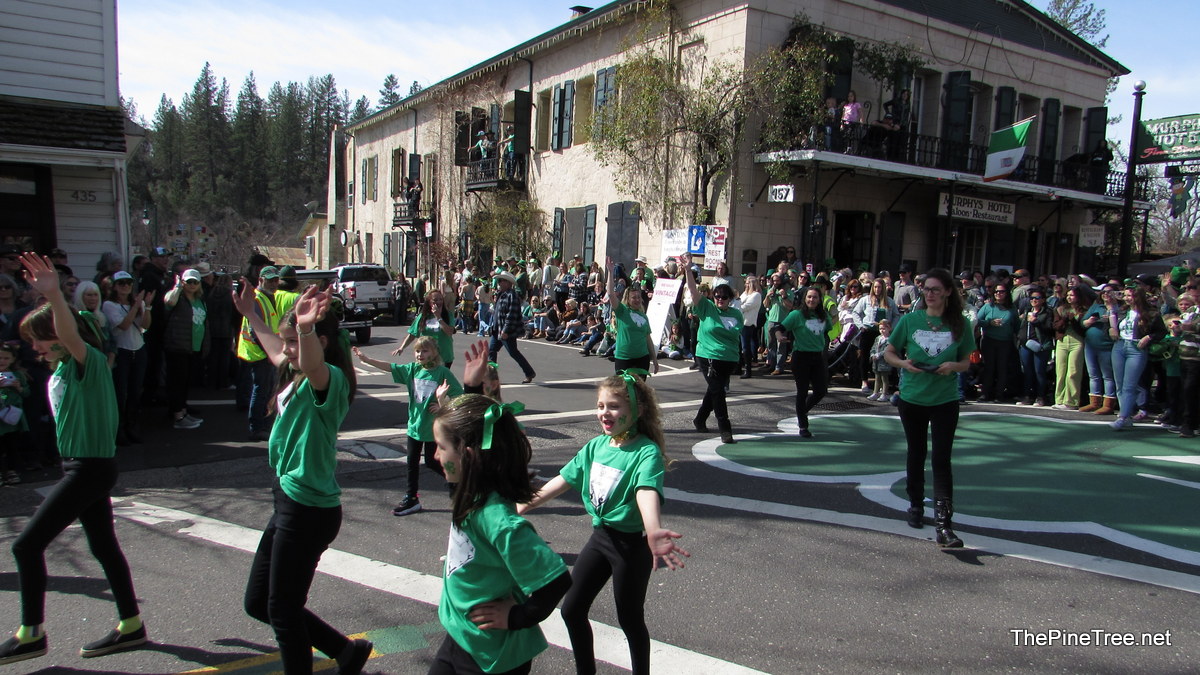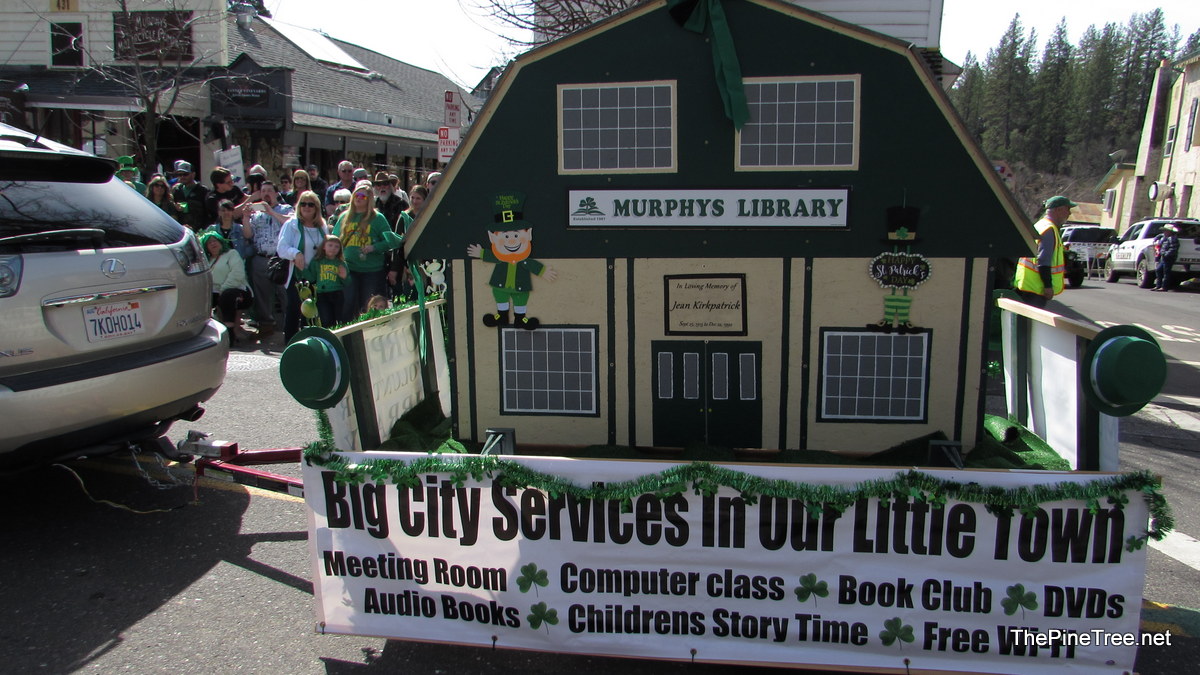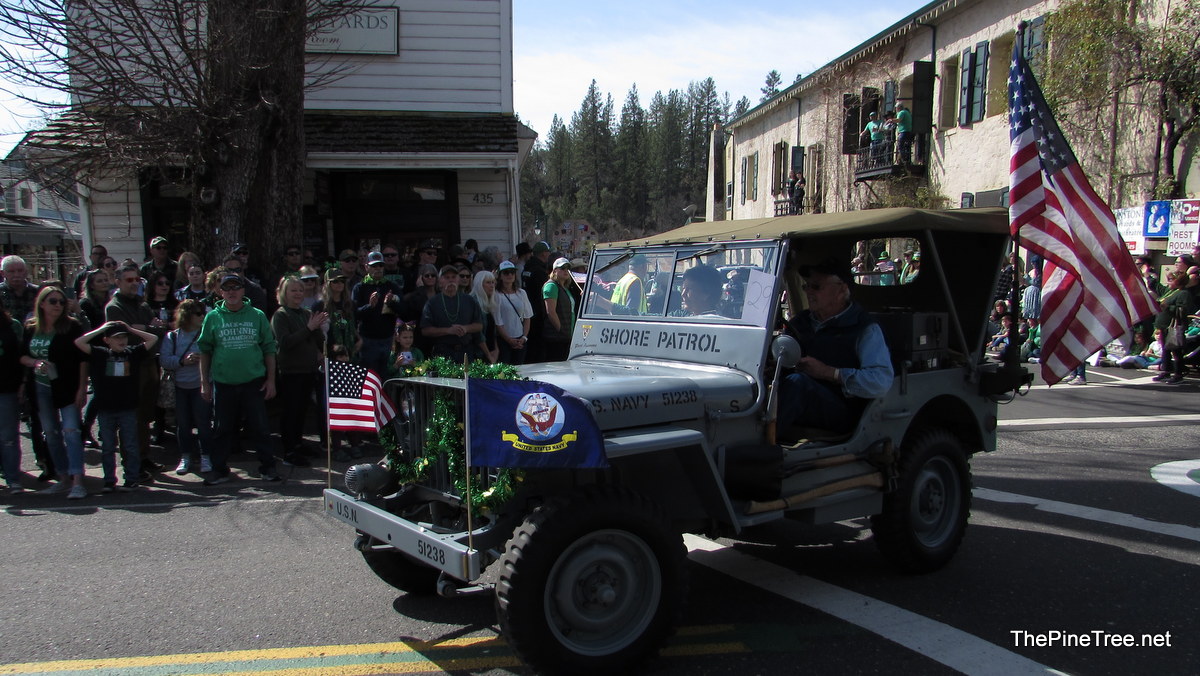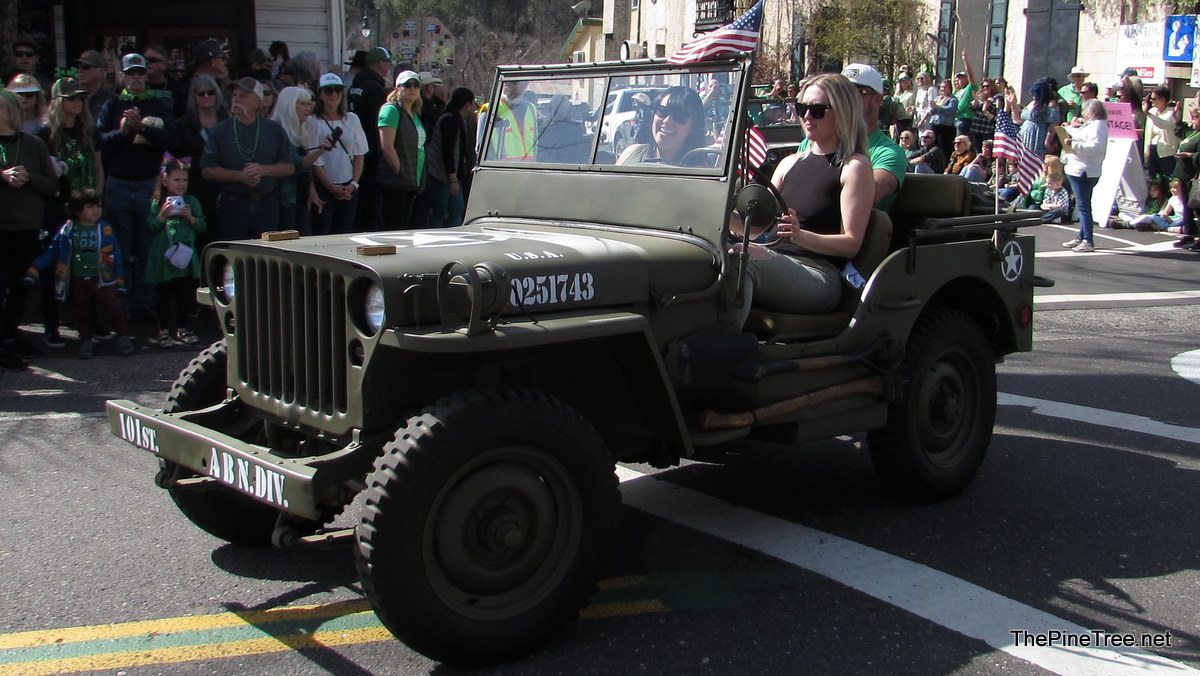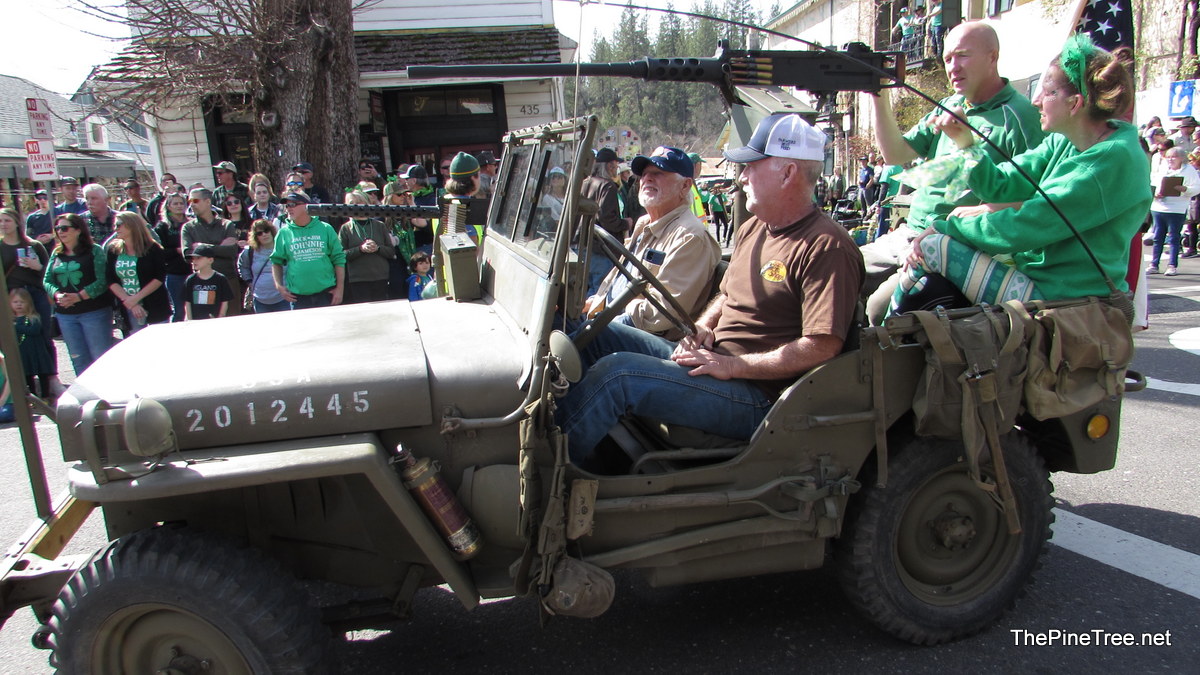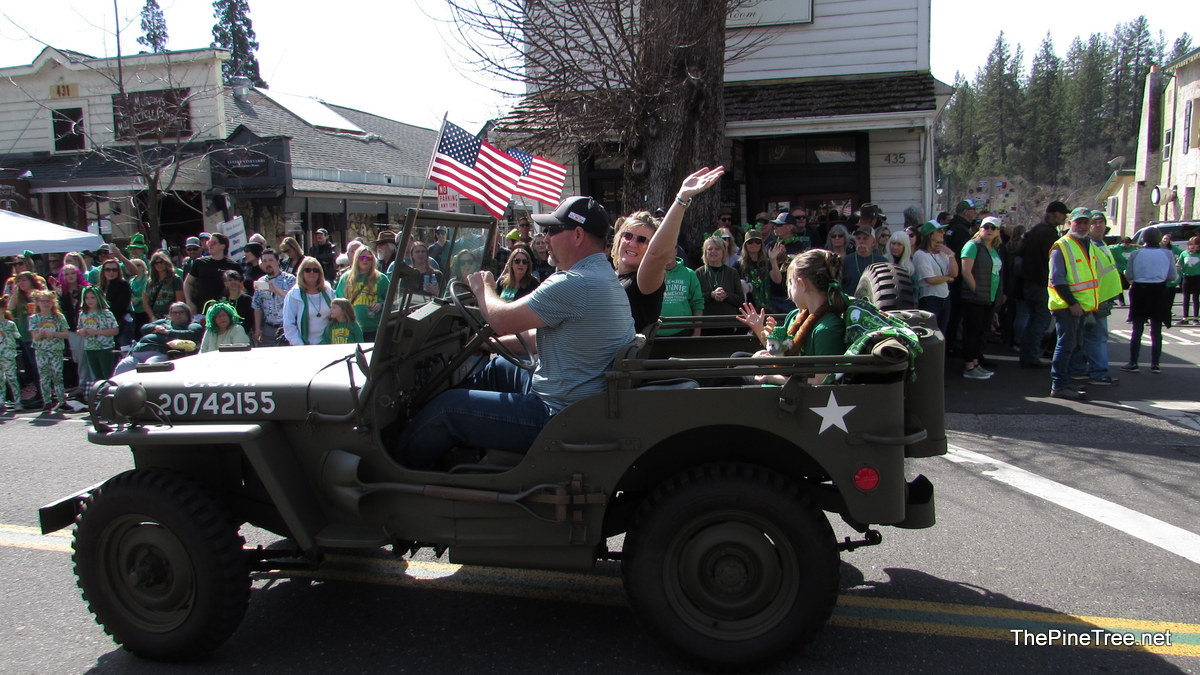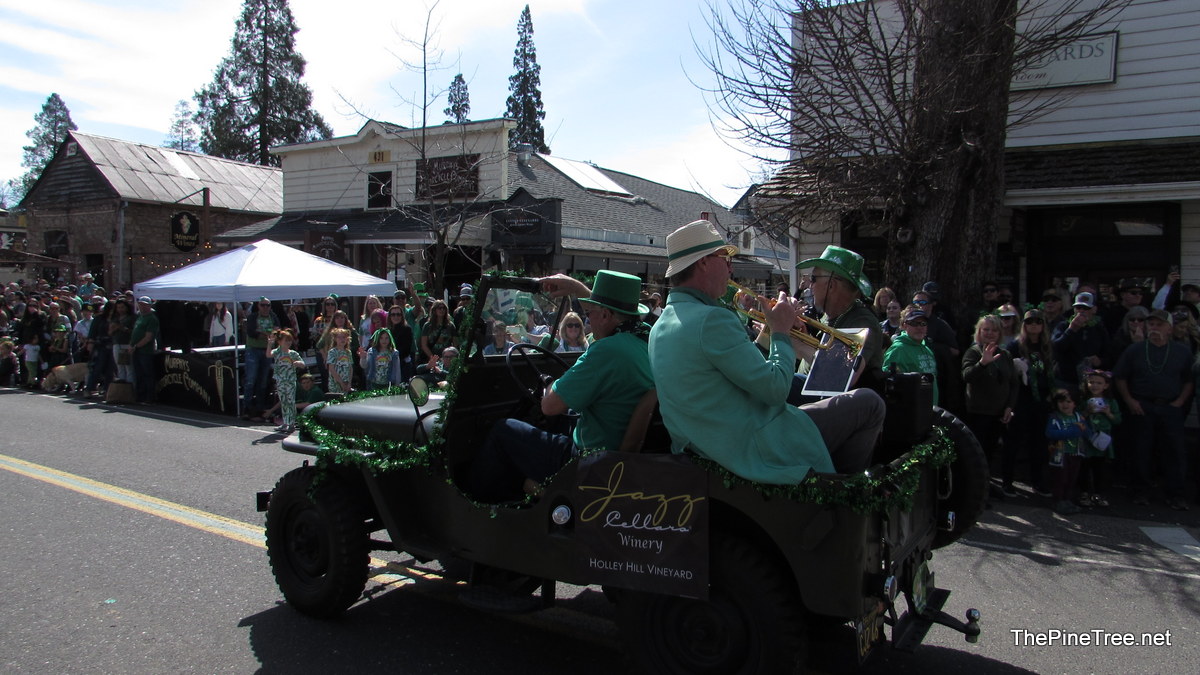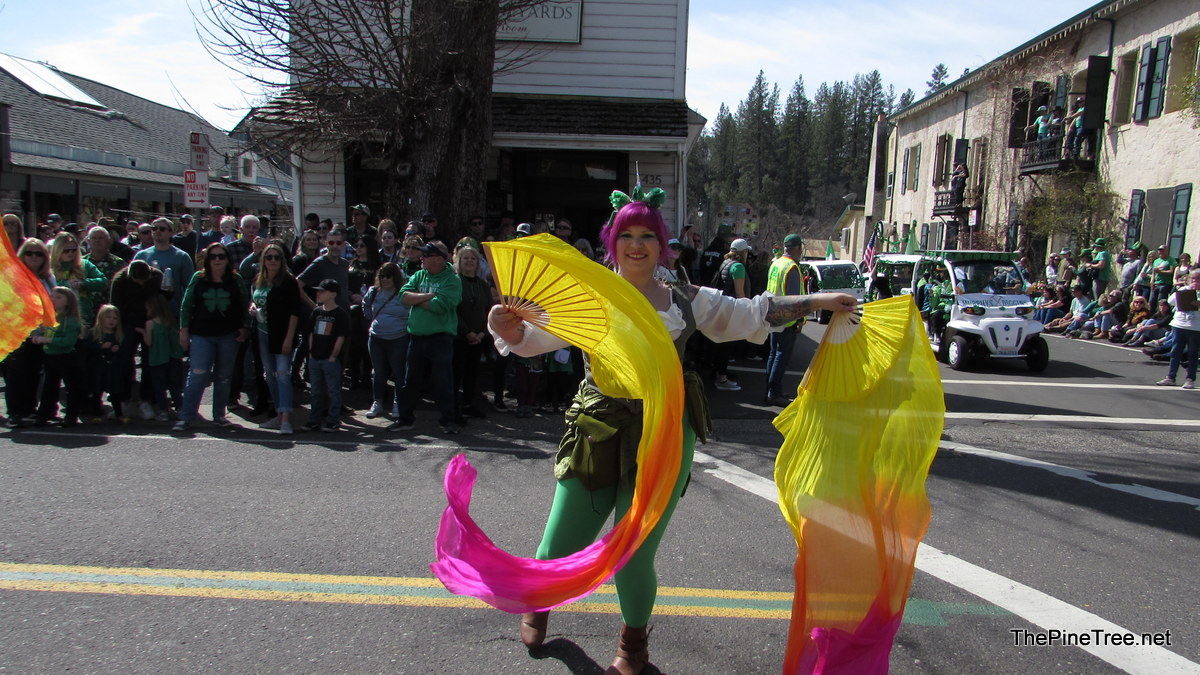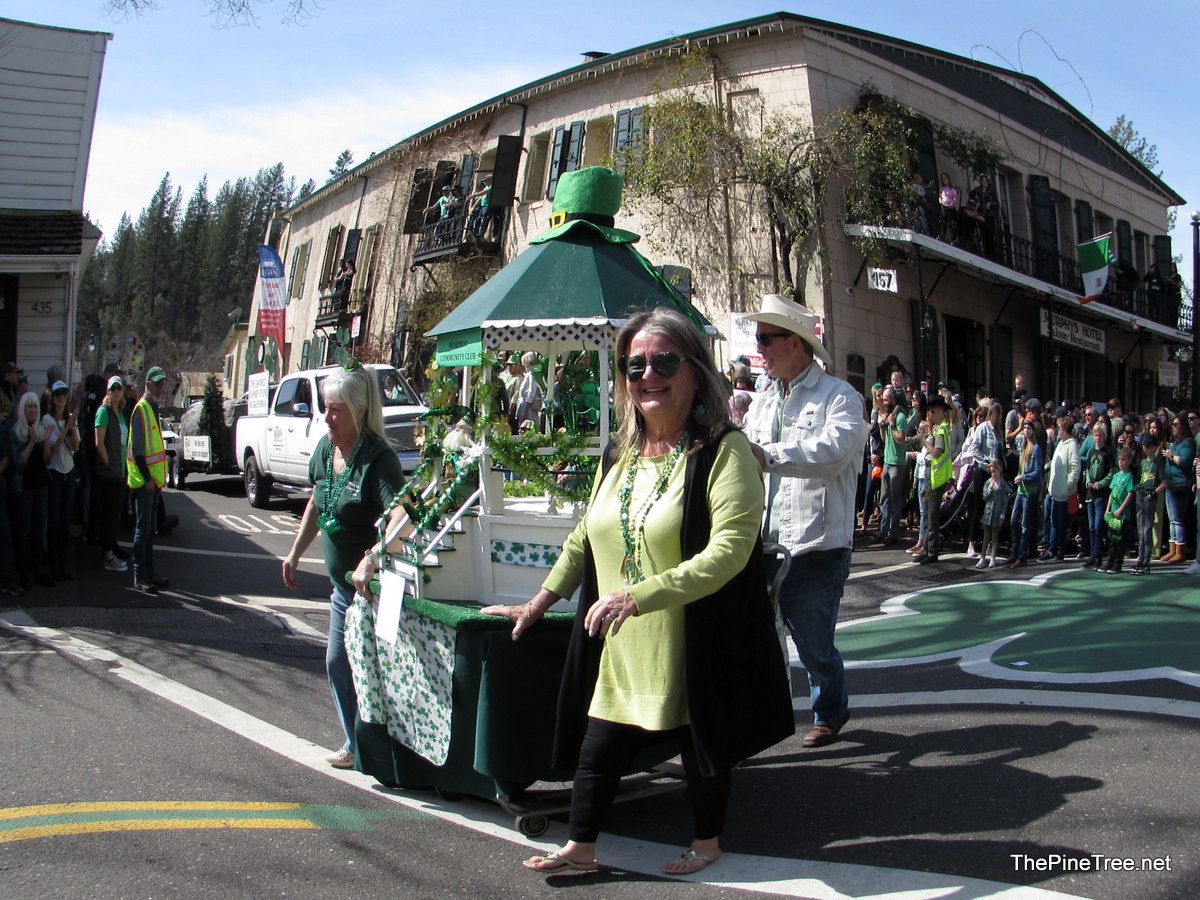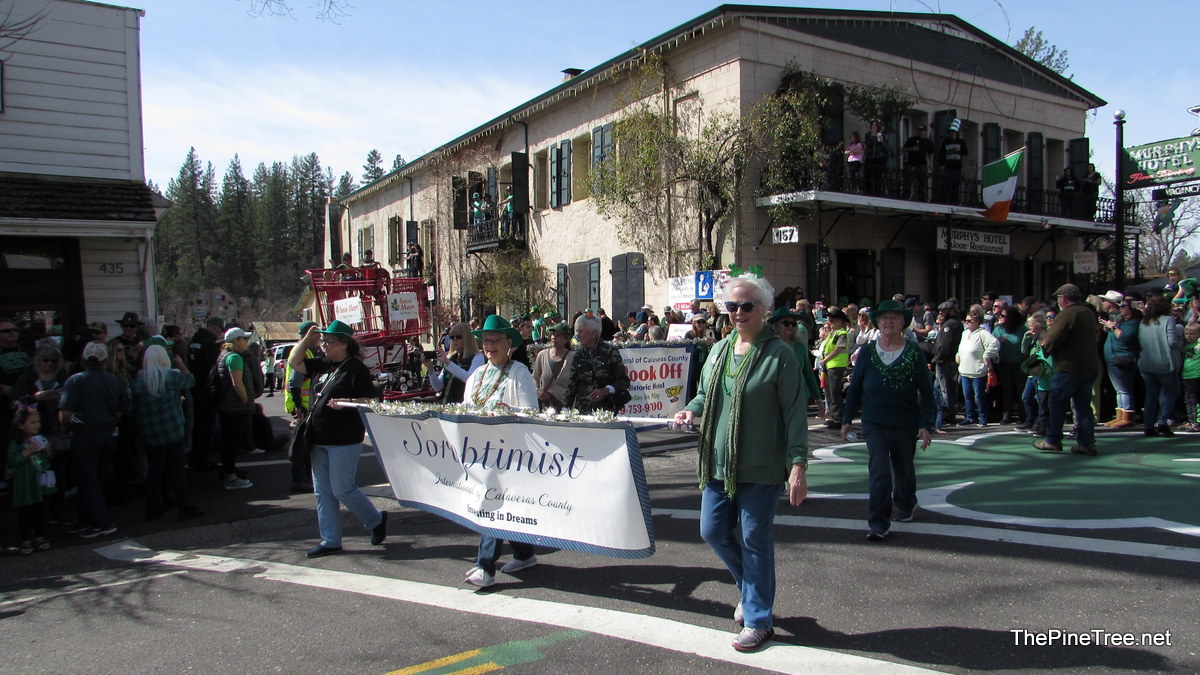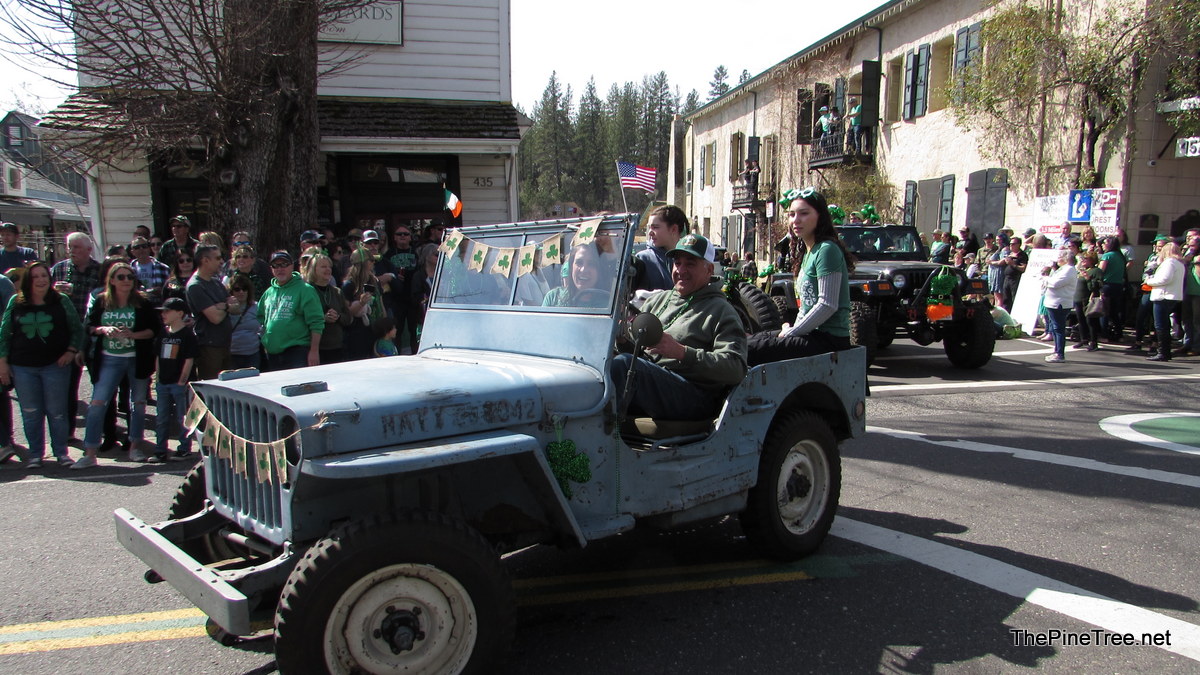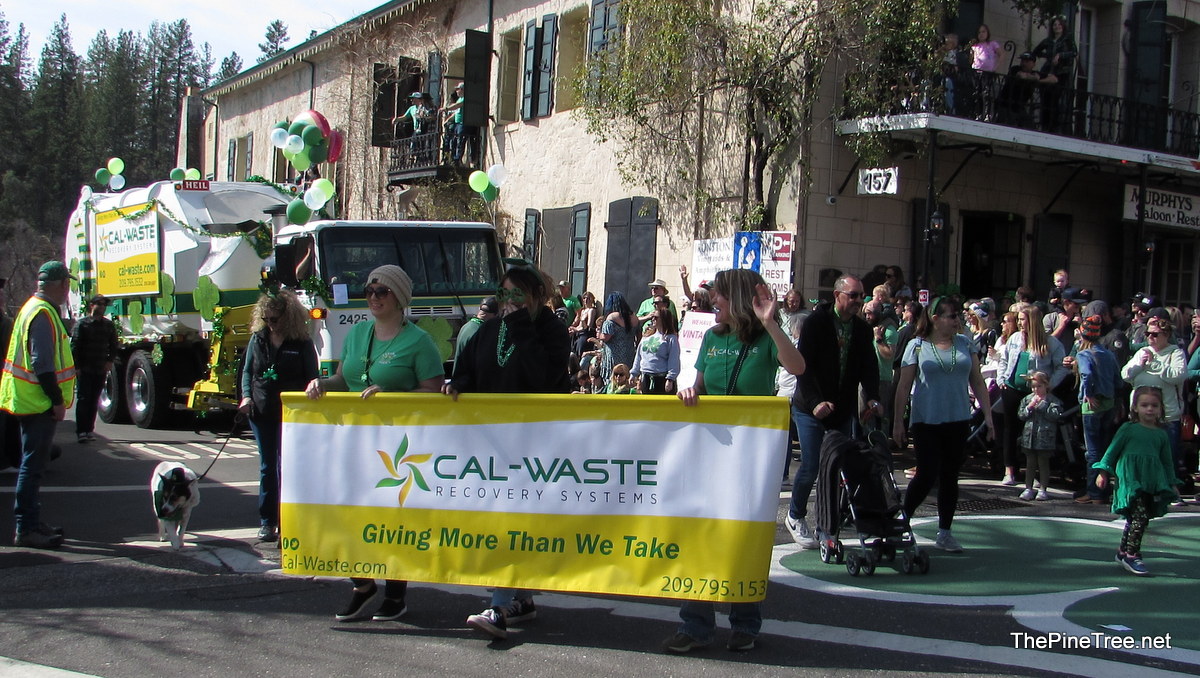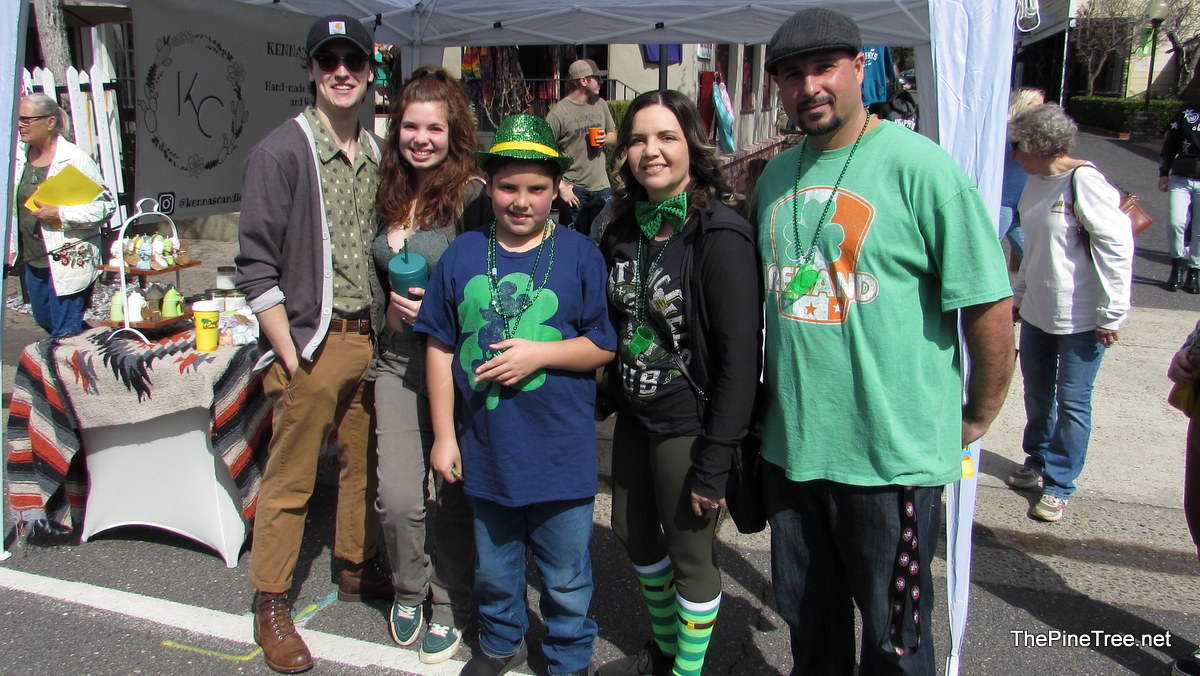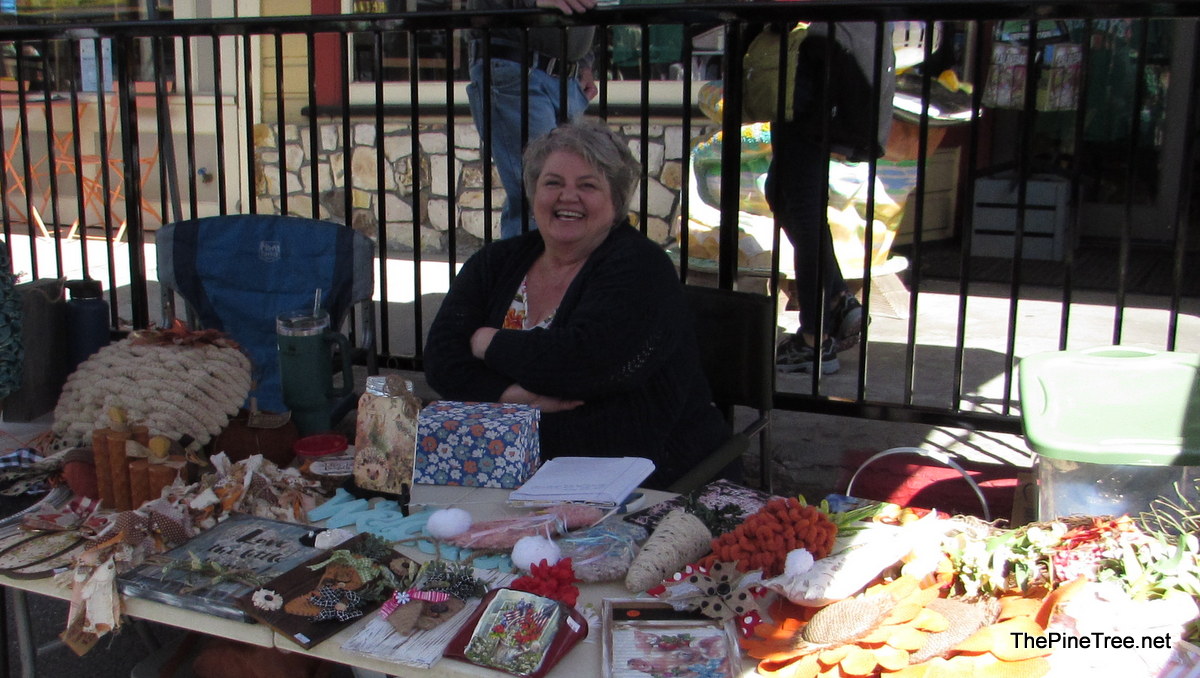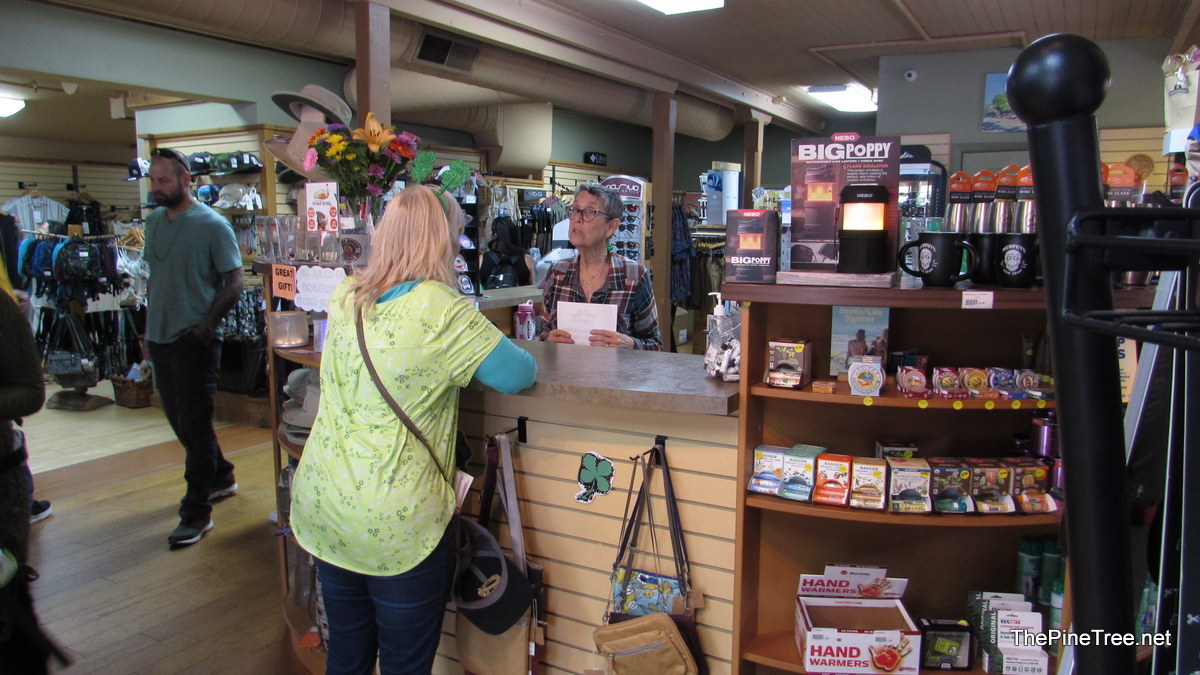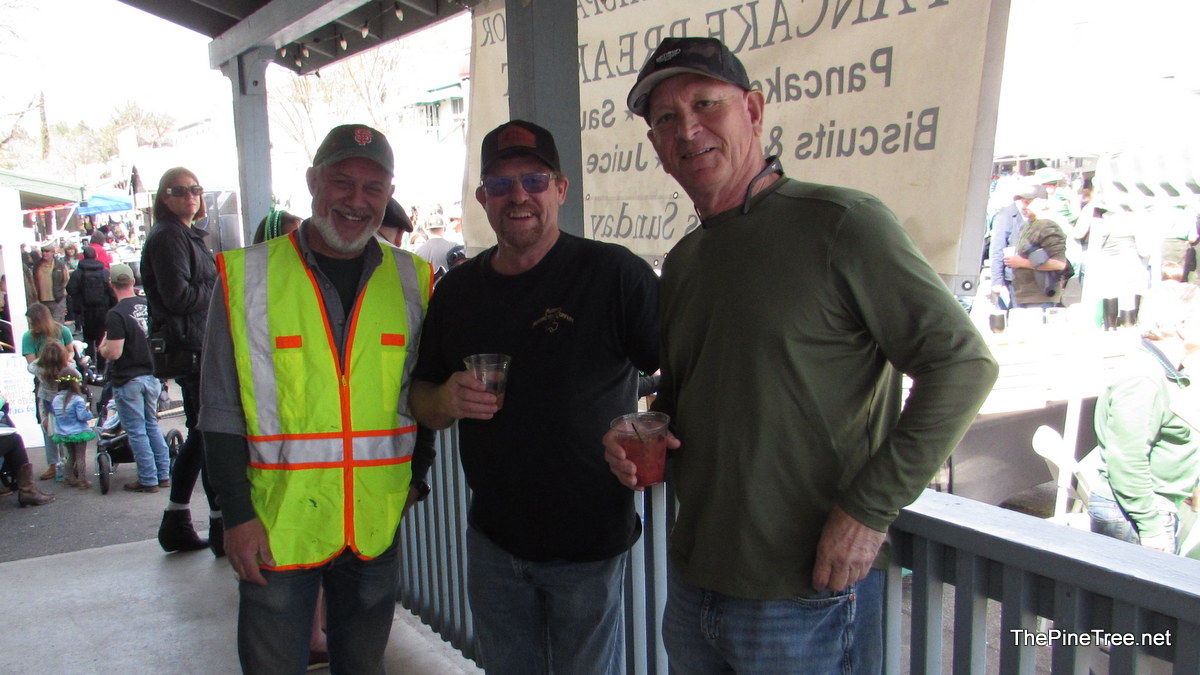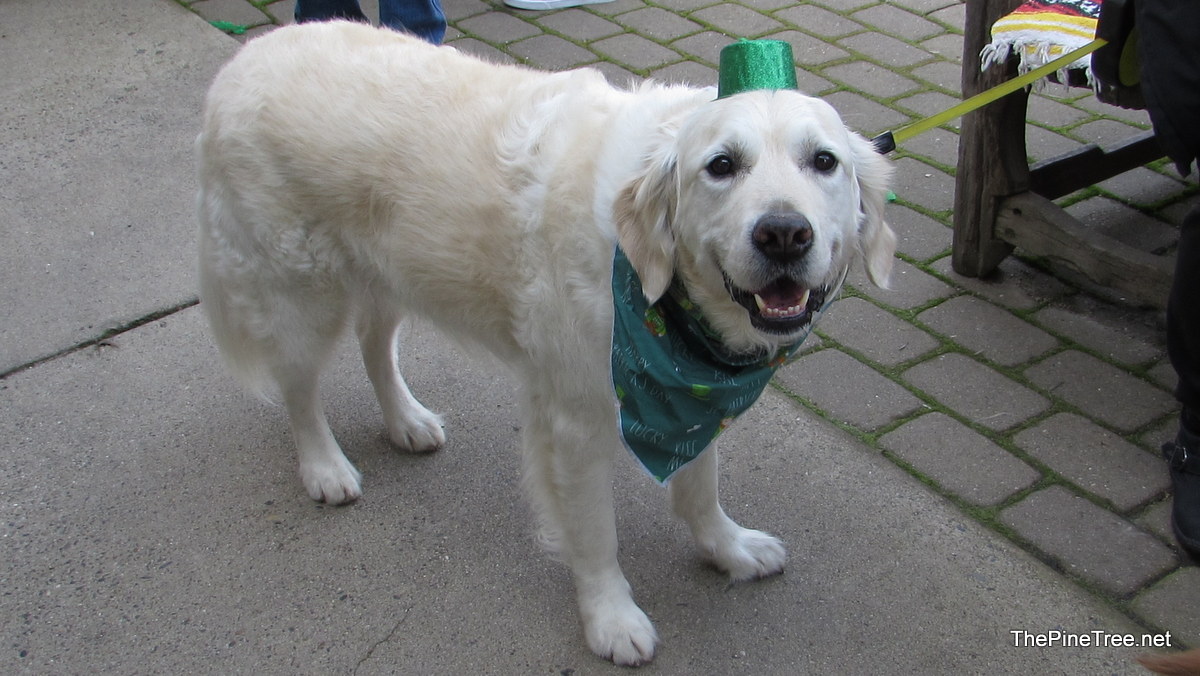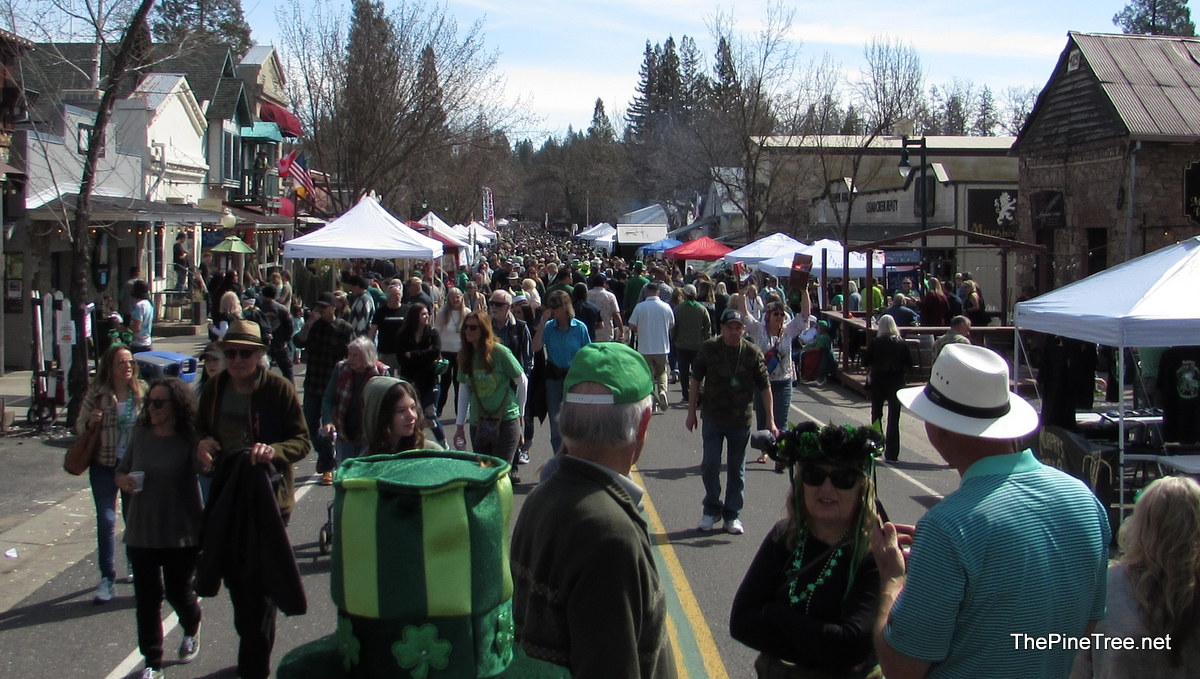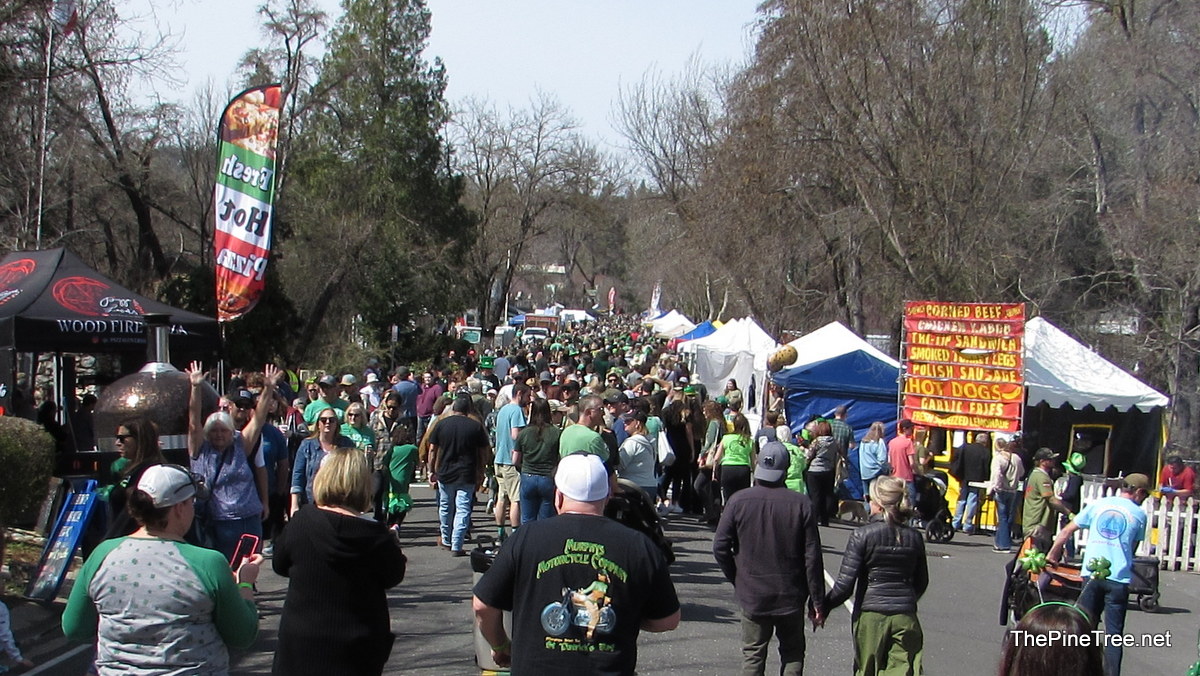 | 18 Comments
Murphys Irish Day 2023 "Sky Cam" Video
Posted by: thepinetree on 03/20/2023 10:31 AM
Murphys, CA...Every year one of the biggest topics of conversation after Irish Day is on crowd size. How many people attended this year? Was it the largest crowd ever? Well, to help answer those burning questions as well as give a birds eye looks at the entire event every year a few minutes after the parade we walk from DEA Bath to the Wine Grape Alliance visitors center. We don't think it was the largest crowd ever but it was a very good crowd as thousands came out and enjoyed the sun.


| 15 Comments
Bear Valley Adventure Company Extends Season
Posted by: thepinetree on 03/20/2023 11:11 PM
Bear Valley, CA....BVAC is excited to announce the extension of our cross country ski, snowshoe, sled, and tube season to at least April 30, 2023. This winters bountiful snow should keep us playing for weeks to come. Of course this is weather dependant, but in the meantime we are going for it!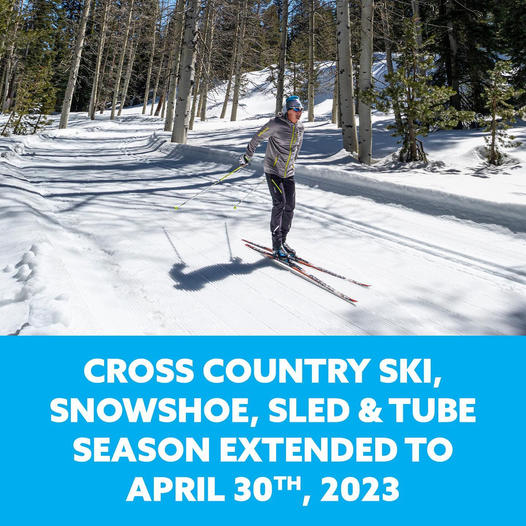 The Clouds Parted & Crowds Filled Murphys on Irish Day!
Posted by: thepinetree on 03/18/2023 05:05 PM
Murphys, CA...The Luck of the Irish was on display today in Murphys for Irish Day. Crowd estimates are hard to do but it is not unreasonable to think that judging by the photos below there were 10 - 12 thousand people today in Murphys. It was a nice shot in the arm that many local businesses needed after the recent storms had depressed sales a bit. The next month is our favorite time of the year here locally. You can ski, golf, wine taste, mountain bike and even go for a boat ride & all on the same day if you would like! We have over thousand photos & lots of video in the can and should have them up tomorrow.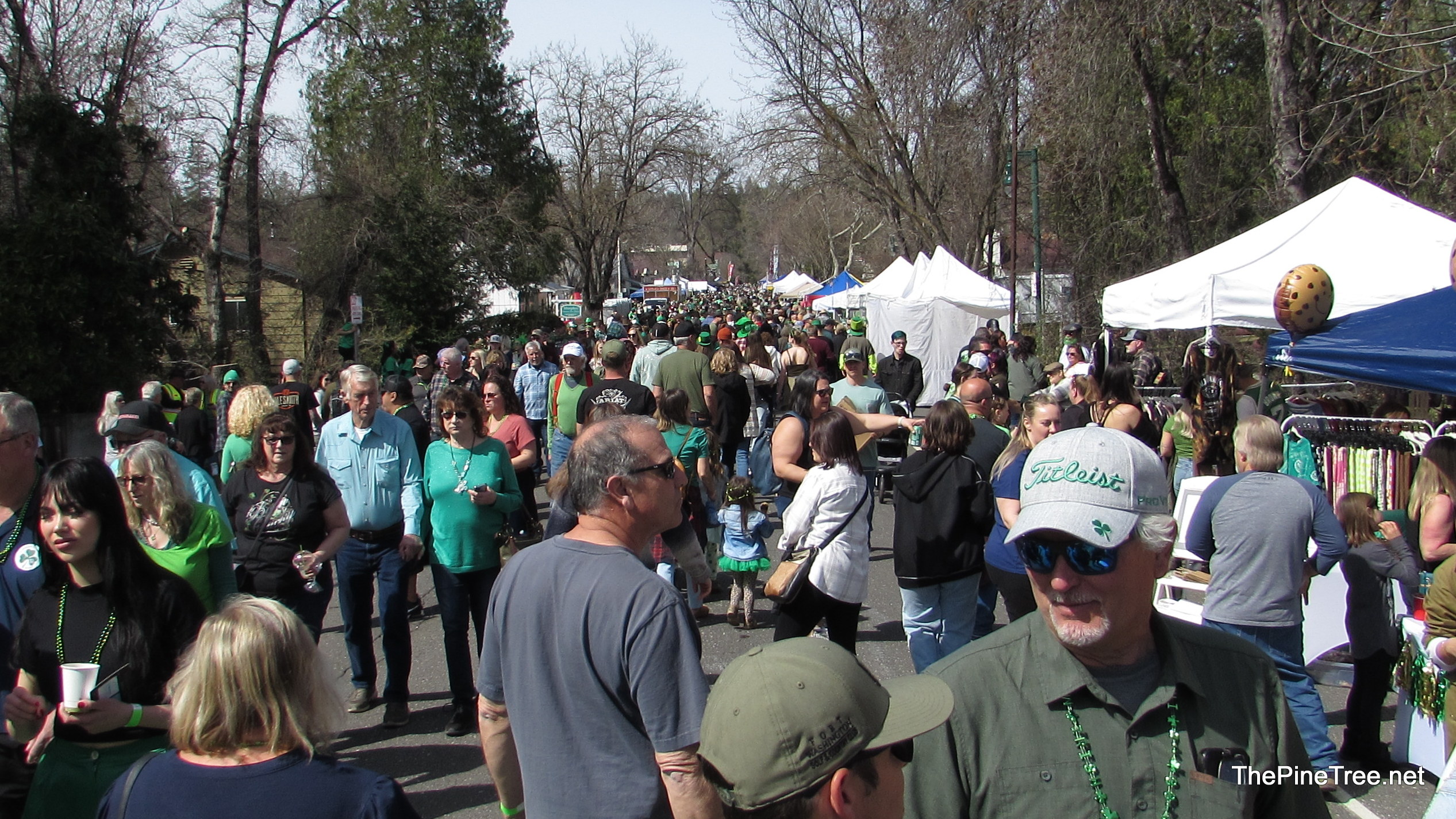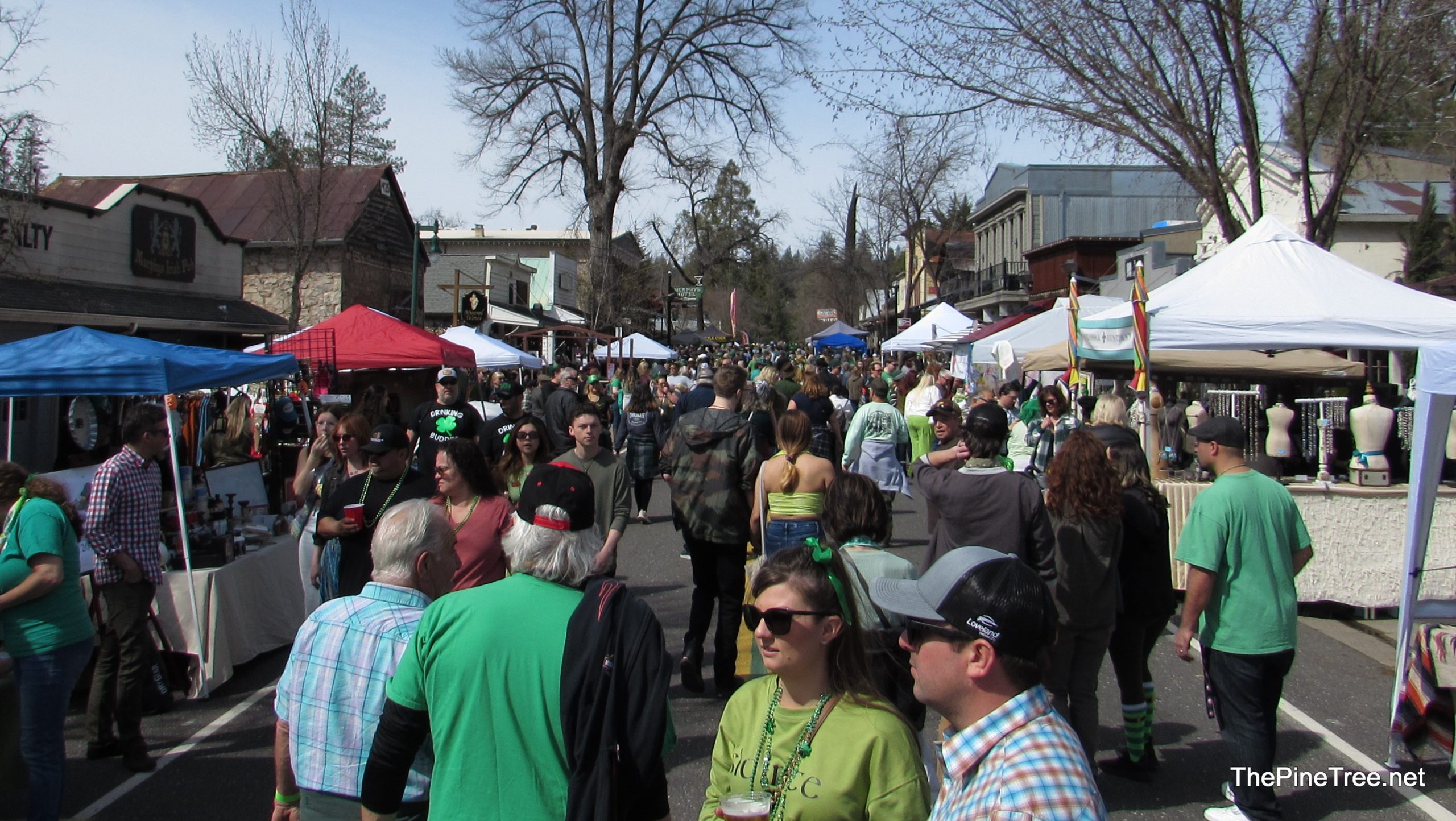 | 55 Comments
The Seventh Annual Ride & Walk 4 Art in March 19th!
Posted by: thepinetree on 03/17/2023 10:09 AM
Valley Springs, CA...The Seventh Annual Ride & Walk 4 Art on March 19, 2023 offers a variety of fun for everyone in West Calaveras County. This popular event, organized by the Calaveras County Arts Council and managed by the Mother Lode Bicycle Coalition, has three bicycle ride choices--30, 45, and 70 miles--or a 4.5 mile walk along New Hogan Lake. It finishes with a home-cooked lunch at the Jenny Lind Veterans Memorial District in Valley Springs.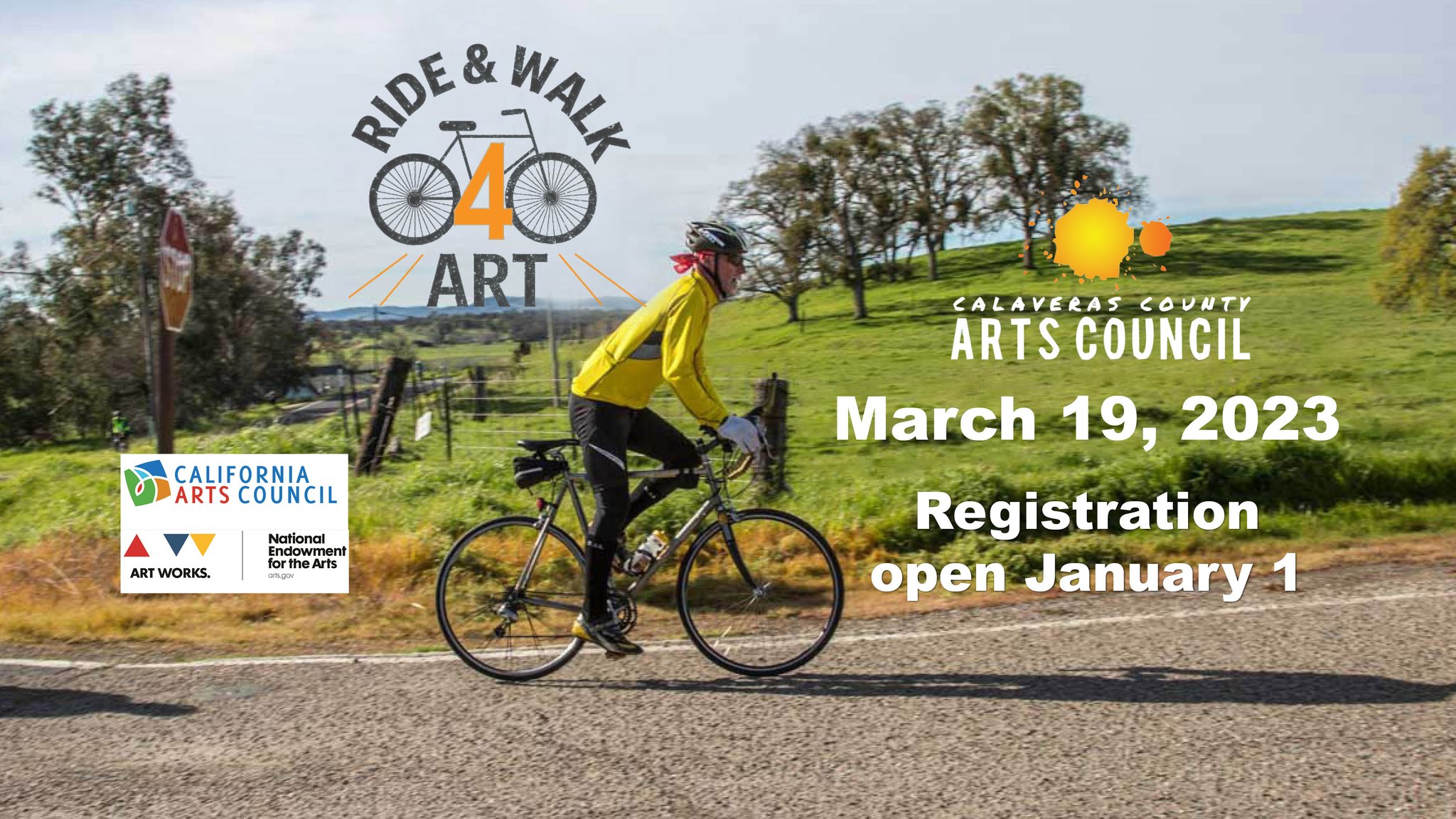 Read More | 2 Comments
New Artwork Displayed at the Arts of Bear Valley Window Gallery in Arnold
Posted by: thepinetree on 03/17/2023 10:10 AM
Arnold, CA...Artists Christa Dodd and Deborah Marlene to exhibit in Arts of Bear Valley Window Gallery at Meadowmont Shopping Center in Arnold.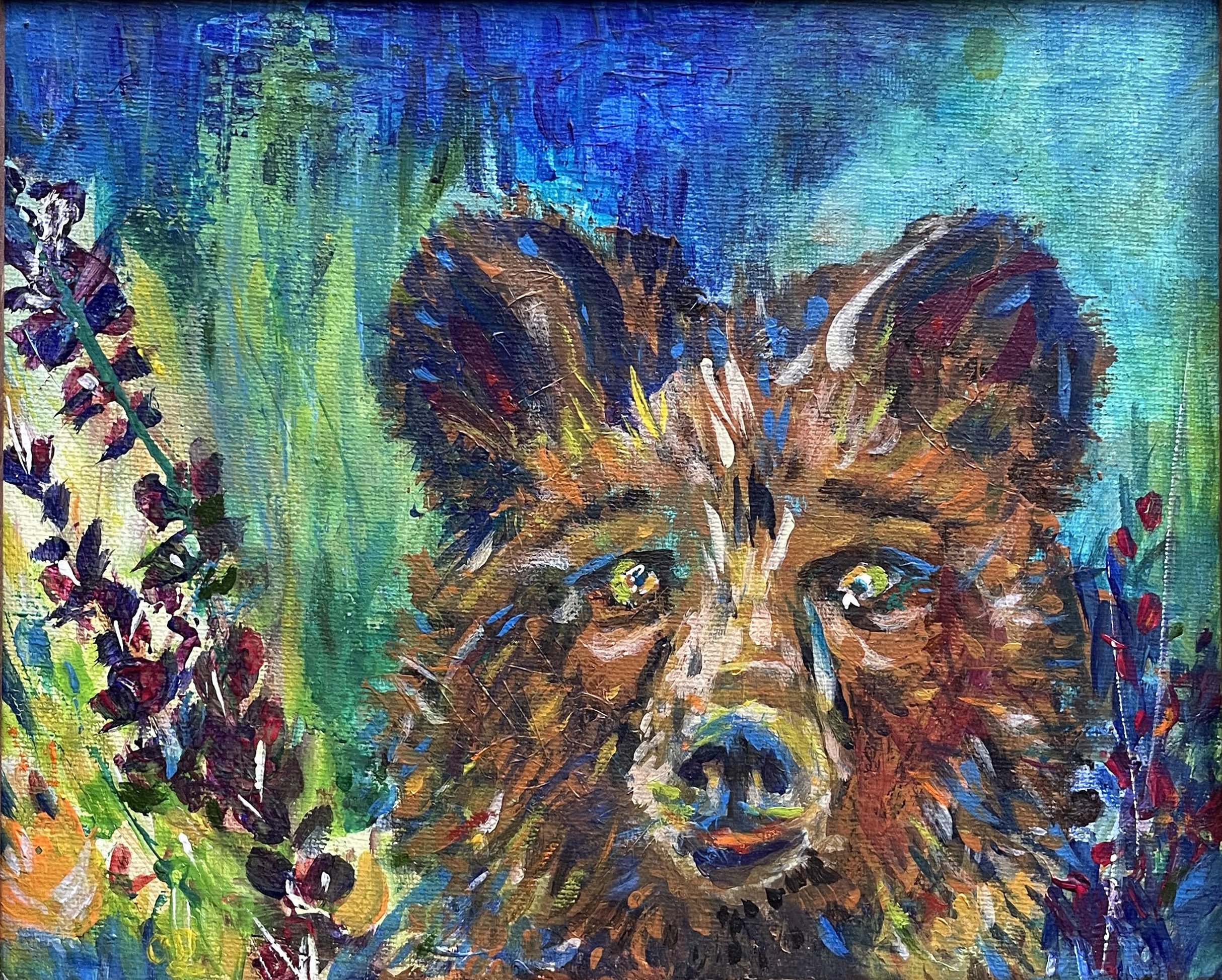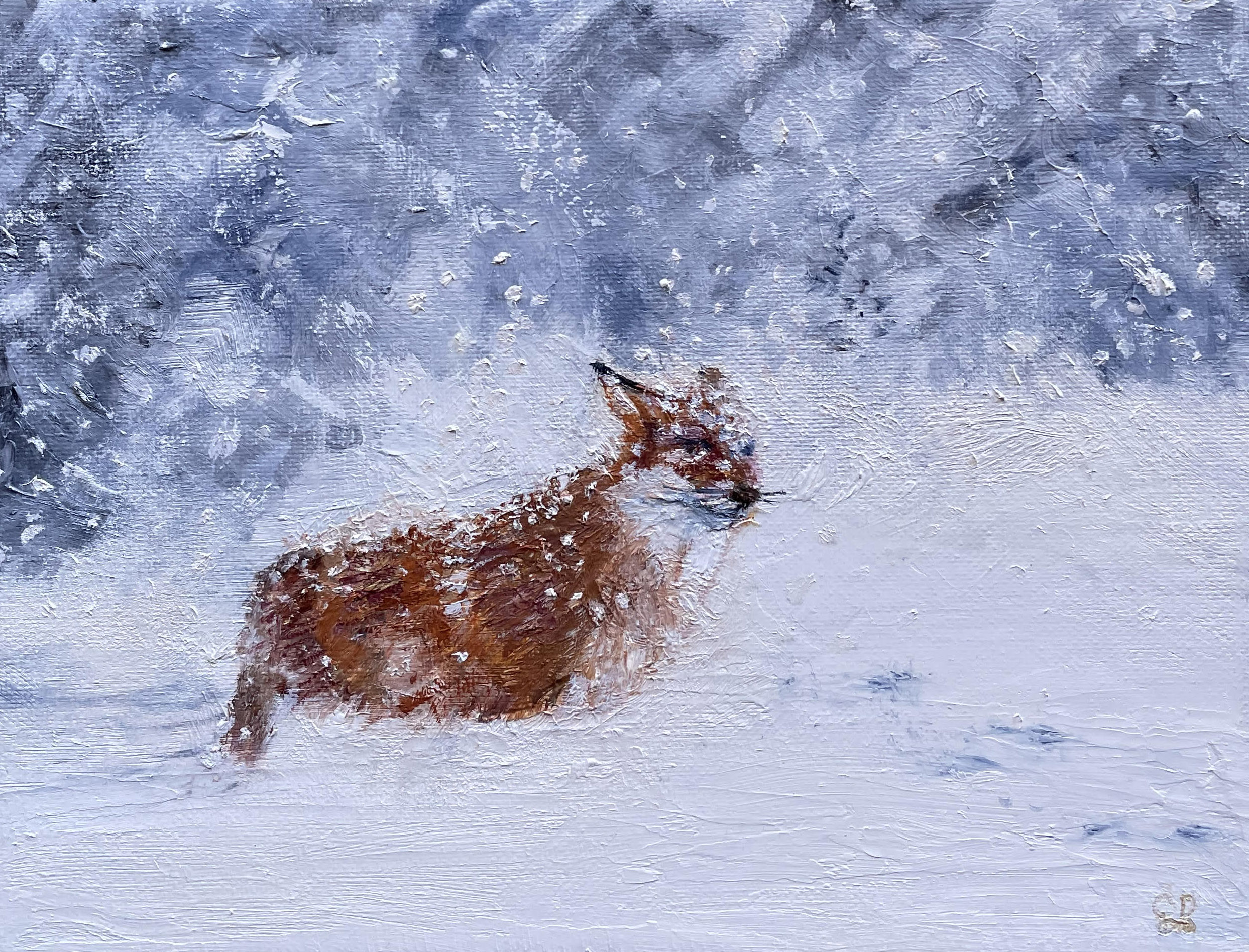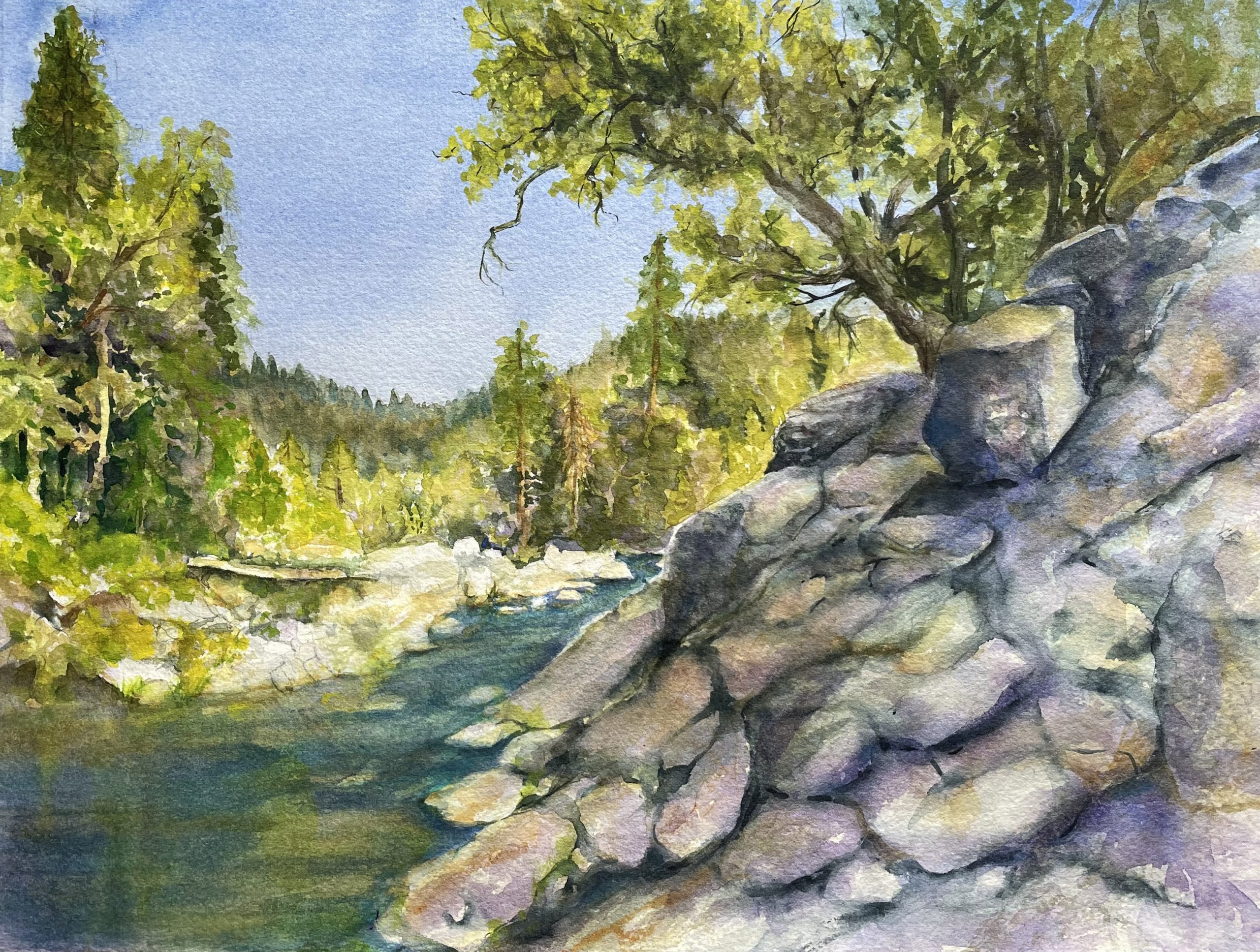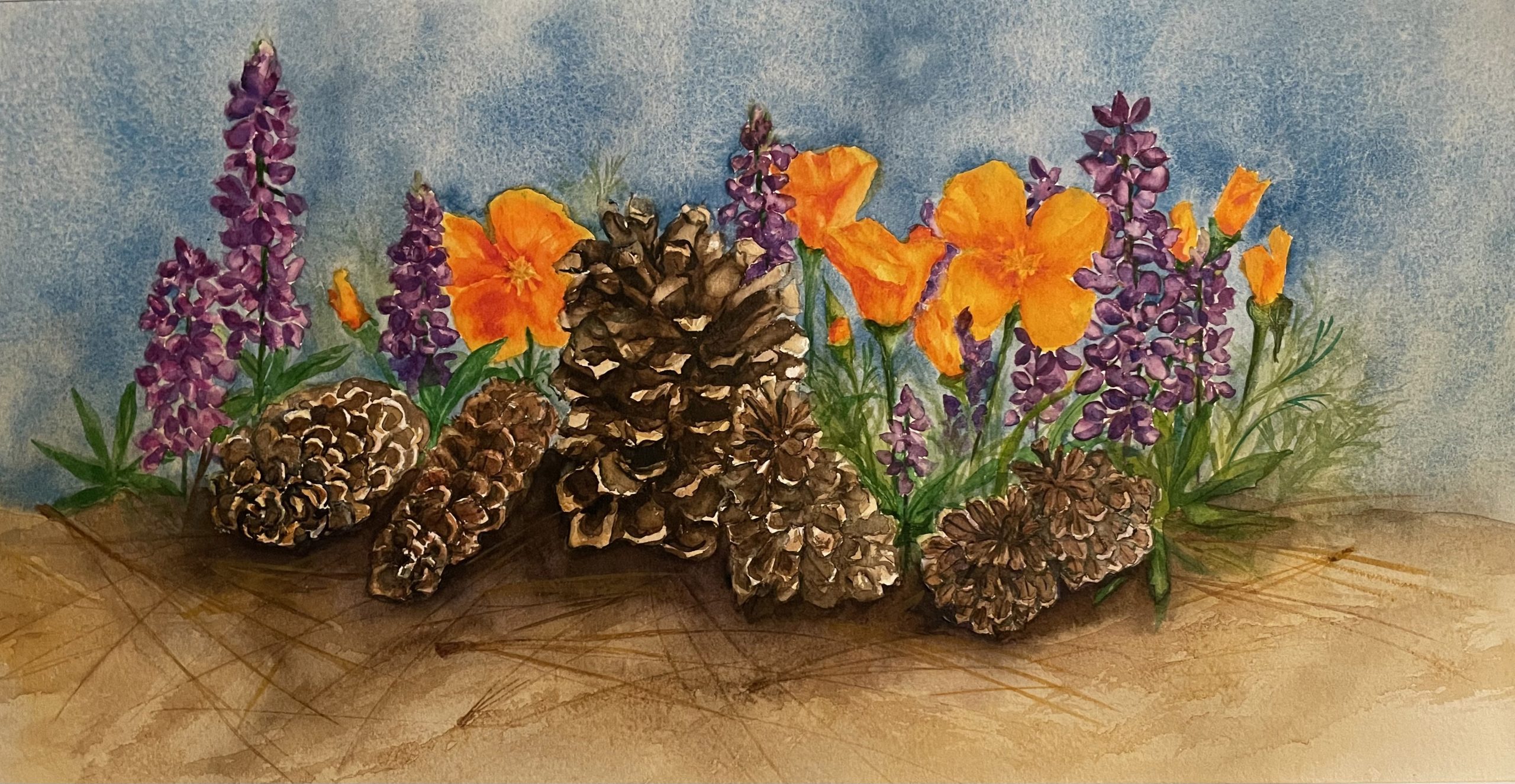 Read More | 4 Comments
Master Your Cross Country Skiing Skills at Bear Valley Adventure Company
Posted by: thepinetree on 03/17/2023 10:10 AM
Bear Valley, CA...A return of the popular cross country ski clinics with Judy Bettencourt. These clinics are designed to be taken as a series, or à la carte, and are open to all abilities with previous striding or skating experience. Visit our website for details and registration bvadventures.com/events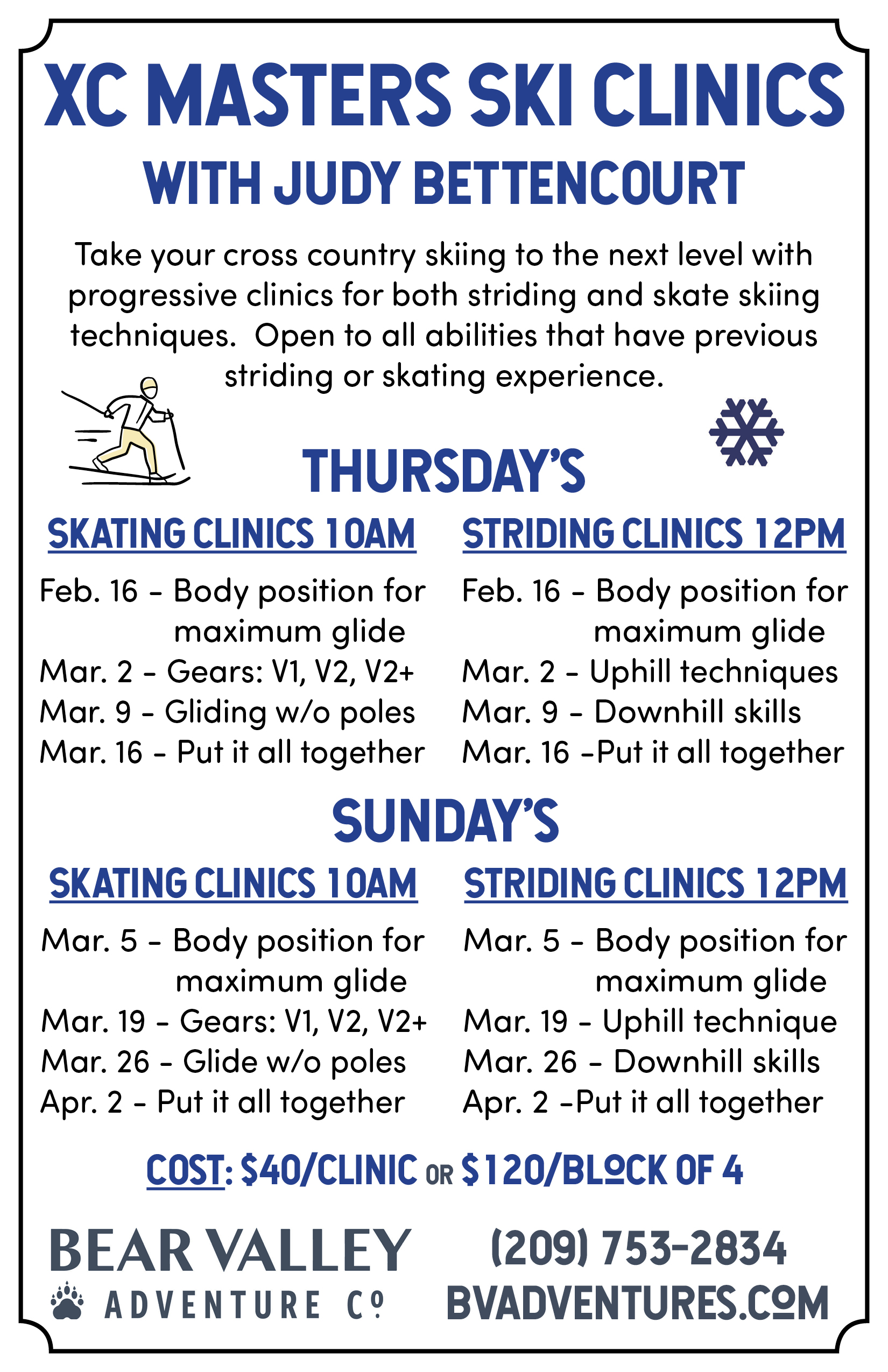 Read More