Arnold, CA...The Friends of Sierra Nevada Logging Museum's Annual Logging Jamboree is September 2, 2023 – Saturday of Labor Day weekend. 9am-5pm; $8 entrance fee (children under 12 free) In the Logging Competition there will be, Axe Throwing, Jack and Jill Bucking, Choker Setting, Hot Saw, and more! Barbeque by Moose Lodge.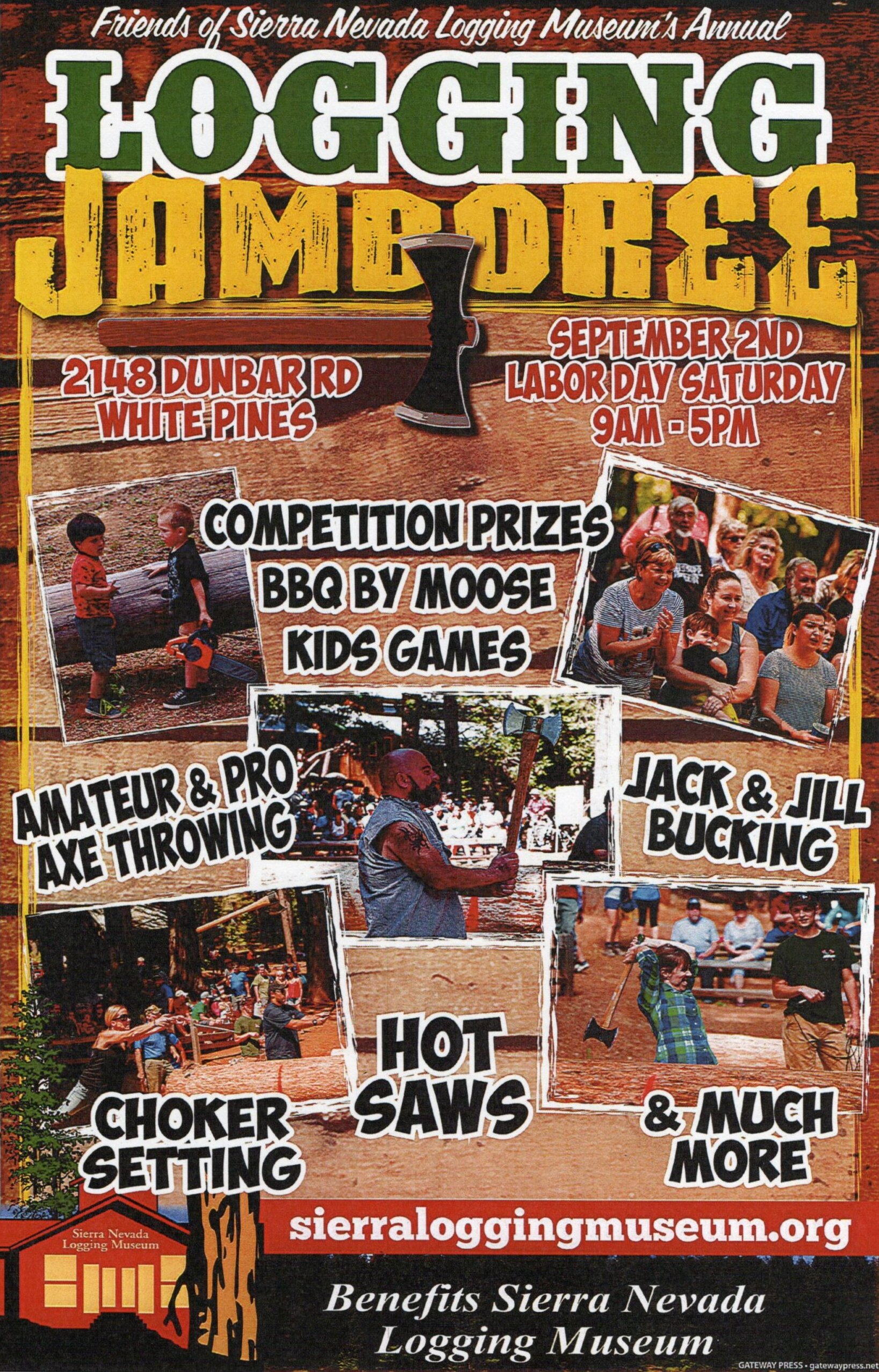 Contact museum for more information: loggingmuseum3@gmail.com or (209) 795-6782

Hope to see you there!

A Resource Center For Education and Historical Research
At the Sierra Nevada Logging Museum, we aim to convey the history of the logging and lumbering industry as it evolved in the region from the mid-1800s, before the discovery of gold, to the present day. Our goal is to educate the visitors about the economic, social, cultural, and environmental effects of this industry on the development of communities in Sierra Nevada.
---
09/02/2023
All Day Event