Calendar
The 30th Annual Calaveras Grape Stomp is October 7th! Register Today!
Murphys, CA...Registration is now open for the 30th Annual Calaveras County Grape Stomp Competition set to take place on Saturday, October 7th @ 9:00-5:00 at Murphys Community Park! The Calaveras Winegrape Alliance is honored to host this annual event that brings teams together for an exciting day of grape stomping fun and auction - and all for a good cause. Proceeds benefit local organizations and our high school scholarship program.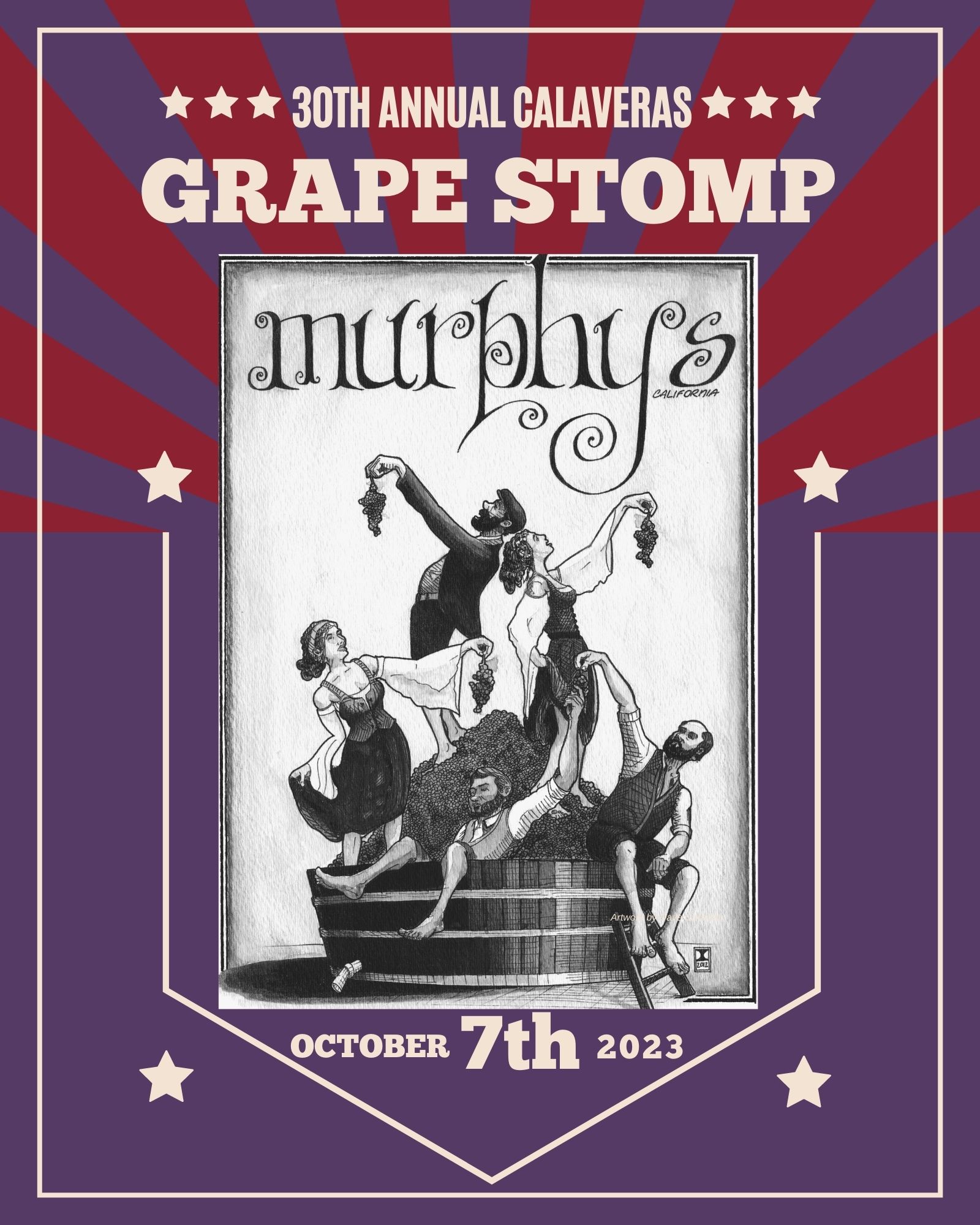 Now's the time to get your team connected and costumes ready. The registration entry fee is $80 per team of two. The number of stomp teams is limited and we sell out every year so get your registration in soon. Starting times will be assigned generally but not exclusively, on a first-come, first-serve basis. Winners of heats and wild card teams should be prepared to compete in the afternoon championships. As a non-profit organization, this event is one of our annual fundraisers and stomp registration fees are non-refundable.

All teams must check in at STOMP REGISTRATION at least 30 minutes before their scheduled starting time; teams not checked in risk losing their slot to another team. We want to ensure that all teams have the opportunity to compete and appreciate you being on time.

All starting times will be emailed one week in advance of the event and also posted at www.CalaverasWines.org a few days prior to the event. Check the website and your email frequently for updates. For more information please contact the Calaveras Winegrape Alliance office at 209-728-9467 or email info@calaveraswines.org.

Please review and complete the the 2023 Calaveras Grape Stomp Rules form HERE. Bring one completed form for each team member to the check-in table.

We encourage you to come in costume! If you do, you must register in costume as we will have a costume contest! You do not need to stomp in costume. Costumes are judged on originality, workmanship, etc. and winners are announced in the afternoon.

One entry per team and multiple teams must register separately. Stomp at your own risk.
---
10/07/2023
All Day Event
---
Entertainment
Life & Style
Murphys
What's Related
These might interest you as well
Local News
Calendar
phpws Business Directory
Photo Albums