Posted by: thepinetree on 08/21/2023 06:06 PM Updated by: thepinetree on 08/29/2023 10:01 AM
Expires: 01/01/2028 12:00 AM


CCWD Rate Increase Protest Letter ~ Copperopolis Resident

Copperopolis, CA...I have made up a protest letter for CCWD customers to oppose the rate changes. All the customer has to do is fill in the blanks about their property and mail it in. Click Here for a PDF or Click The Image Below!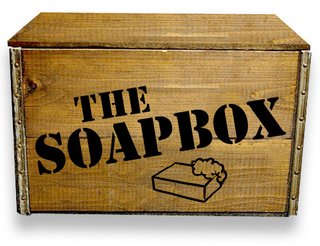 Copperopolis Resident


Comments - Make a comment
The comments are owned by the poster. We are not responsible for its content. We value free speech but remember this is a public forum and we hope that people would use common sense and decency. If you see an offensive comment please email us at news@thepinetree.net
Yes, this is crirical
Posted on: 2023-08-21 18:31:26   By: Anonymous
 
This is critical!!! Please, please do this if you are a CCWD customer.
A reasonable rate increase is one thing, this is way, way too much! These proposed rates need to be negotiated DOWN!

[Reply ]
No Subject
Posted on: 2023-08-21 20:21:06   By: Anonymous
 
I'M NOT A CROOK hunter made me Raise the Rates

[Reply ]
No Subject
Posted on: 2023-08-21 22:20:56   By: Anonymous
 
You should have attended community meetings, asked questions and made your voice heard. Too little, too late. The water district has increasing expenses and infrastructure costs that must be met.

[Reply ]
No Subject
Posted on: 2023-08-22 07:35:41   By: Anonymous
 
If you are concerned about the water bill going up maybe you should have though about that when you were drinking and smoking pot instead of getting a real JOB and being able to pay your BILLS!!!

[Reply ]
CCWD
Posted on: 2023-08-22 09:08:05   By: Anonymous
 
Do you realize in five years the base fees will be double? Who wants your bi monthly bill $600+ and then add your water you use to that? Seriously, people wake up!

[Reply ]
CCWD
Posted on: 2023-08-22 17:52:47   By: Anonymous
 
The $600 plus is for base fees for water and sewer. Someone needs to read the charts.

[Reply ]
Water Rates
Posted on: 2023-08-22 19:27:14   By: Anonymous
 
Instead of making a comment why don't you fill out the paper for the proposed rate change!!!!!!!!!!!!!!!!

[Reply ]
What's Related
These might interest you as well
phpws Business Directory
Photo Albums
Local News
Calendar
Web Pages