Posted by: thepinetree on 05/26/2022 12:34 PM Updated by: thepinetree on 05/26/2022 12:34 PM
Expires: 01/01/2027 12:00 AM


Charles Drinkwine 1941 ~ 2022

Valley Springs, CA...Charles Drinkwine March 4, 1941 ~ May 14, 2022 (age 81). Charles (Charlie) Drinkwine passed away at age 81 on May 14, 2022 in Valley Springs, California. He was born to Clifford and Alice Drinkwine on March 4, 1941 in Waukegan, Illinois.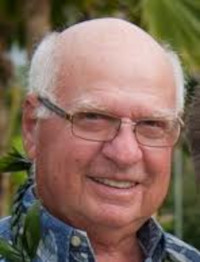 From 1958 until 1962, Charlie was enlisted in the US Navy serving as a shipfitter/metalsmith on the USS Frontier. While in the Navy, Charlie met and married the love of his life, Ellen, and together they spent the next 55 years raising a family, traveling, and enjoying life together.

Charlie was an avid race car enthusiast throughout his life and was actively involved for many years in the Sprint and Indy car racing world. He was proud to be the "chassis man" as part of the pit crew for Mel Kenyon's "23" car in the 1970 Indy race.

After a 43-year career with Pacific Gas & Electric Company, Charlie retired and he and Ellen moved from Stockton to Valley Springs for their retirement years. It was during this time that Charlie worked on perfecting his golf game and was often spotted having a good time on the golf course while, at the same time, making a fashion statement wearing his Hawaiian shirts.

Charlie was preceded in death by his loving and dedicated wife, Ellen Drinkwine; his parents, Clifford and Alice Drinkwine; his sister, Patricia Warren; and his brother Butch Drinkwine.

Charlie is survived by his two children, Charles (Cathy) Drinkwine, Cheryl (Joe) Compartore, his two grandchildren, Ashley and Charles Drinkwine, his great granddaughter, Alexis Drinkwine, and many nieces and nephews that he loved dearly.

Due to the pandemic, a celebration of life will be held at a later time. Charlie's family welcomes you to sign the family's on-line guestbook at www.Dieboldfuneral.com

Online condolences can be made at https://www.dieboldfuneral.com/.

Funeral arrangements were trusted to San Andreas Memorial Chapel, 254 West St. Charles PO Box 328 San Andreas, CA 95249, (209) 754-3361.