Coming Soon...
Wednesday, Dec 6
01:00 PM
Fellowship Wednesdays at VFW San Andreas
Friday, Dec 8
All Day
Farm Stand & Bakery Every Friday & Saturday at Outer Aisle on Hwy 4
Saturday, Dec 9
All Day
Farm Stand & Bakery Every Friday & Saturday at Outer Aisle on Hwy 4
04:00 PM
2nd Saturday Paint & Sip: Winter Jay with Painting in Harmony at Above the Rush Wines
07:00 PM
Saturday Night Live Music!
Sunday, Dec 10
All Day
Our Sunday Edition with Local Features, Local Specials & More Every Sunday All Day Long!
03:00 PM
Petroglyphe Gallery Holiday Open House
Wednesday, Dec 13
01:00 PM
Fellowship Wednesdays at VFW San Andreas
Thursday, Dec 14
07:00 PM
Studio 4 Dance Theater Presents "The Holiday Showcase 2023" at the Bret Harte Theater
Friday, Dec 15
07:00 PM
Studio 4 Dance Theater Presents "The Holiday Showcase 2023" at the Bret Harte Theater
Saturday, Dec 16
All Day
Farm Stand & Bakery Every Friday & Saturday at Outer Aisle on Hwy 4
07:00 PM
Saturday Night Live Music!
Sunday, Dec 17
07:00 PM
Studio 4 Dance Theater Presents "The Holiday Showcase 2023" at the Bret Harte Theater
Education
---
Announcements
House Committee on Education & the Workforce Hearing with Campus Leaders and Confronting Antisemitism
Posted by: thepinetree on 12/05/2023 09:44 AM
Washington, DC...House Committee on Education & the Workforce. Education and the Workforce Committee is committed to fostering the best opportunities for students to learn, workers to succeed, and employers to thrive.



Read More | 13 Comments
Studio 4 Dance Theater Presents "The Holiday Showcase 2023" at the Bret Harte Theater
Posted by: thepinetree on 12/05/2023 03:27 PM
Angels Camp, CA...A Festive Array of Jazz, Hip Hop, and Contemporary Dances, Including Beloved Traditional Nutcracker Pieces December 14-16th. Studio 4 School of Dance students will delight the community with their talent and various dance genres at the Holiday Showcase 2023. Dance styles at this year's production will include jazz, contemporary, hip hop and ballet. Studio 4 School of Dance (S4SD) and Studio 4 Dance Theater (S4DT) have a long history in Calaveras County, offering the community a glorious and traditional holiday production. In 2019, S4DT presented their 11th Annual "The Nutcracker". This December, the community will once again be able to enjoy select Nutcracker pieces at the Holiday Showcase 2023.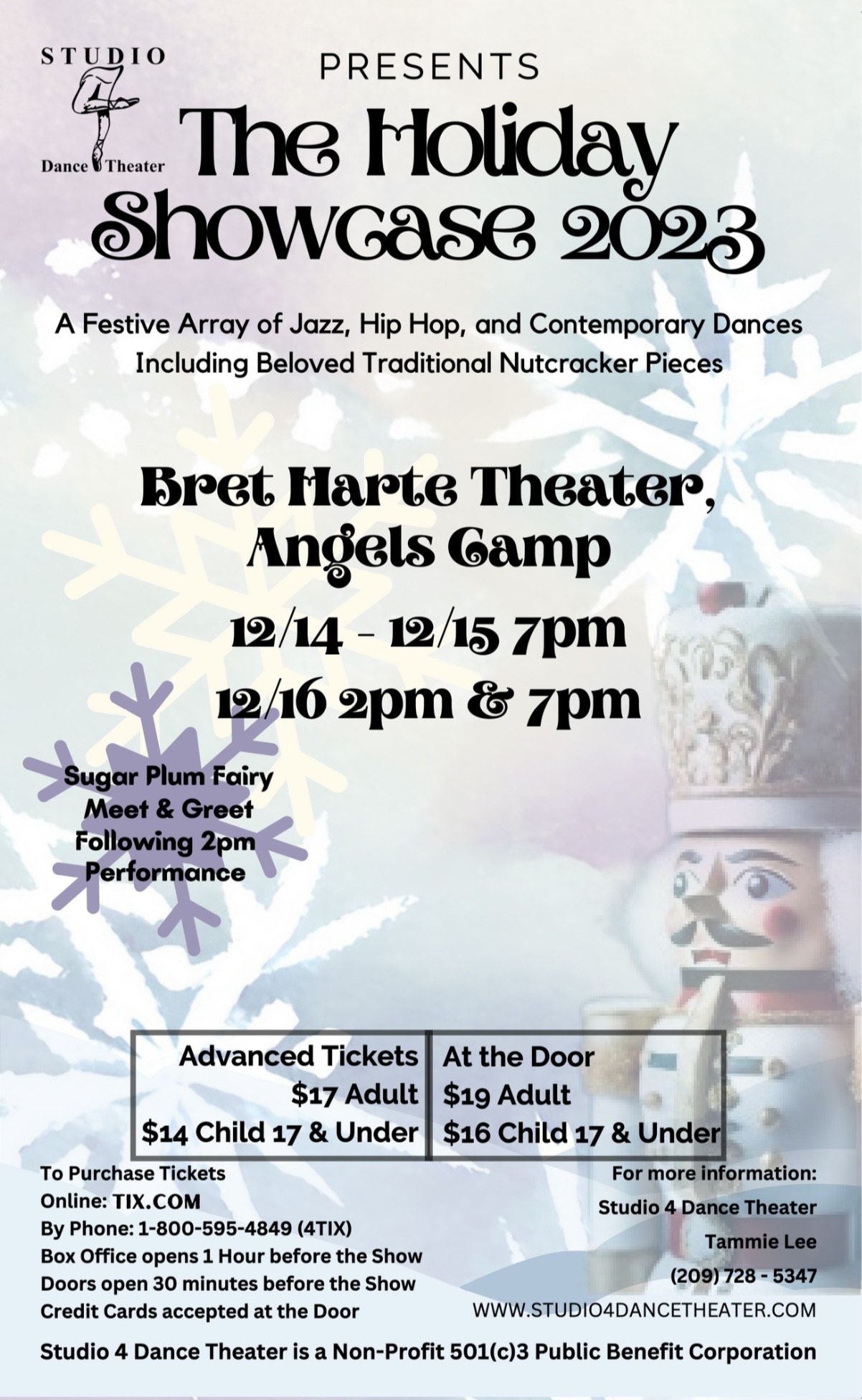 Read More
Expanding Students' Appetite for Science at Dinner With A Scientist
Posted by: thepinetree on 12/04/2023 04:21 PM
Angels Camp, CA...Calaveras and Amador County school groups gathered to spend the evening with scientists at the annual Dinner With a Scientist student event. There was a total of 17 schools represented that included 110 students and 32 teachers who interacted with the 27 volunteer scientists. The 20 event volunteers and volunteer scientists were critical to the success of the evening.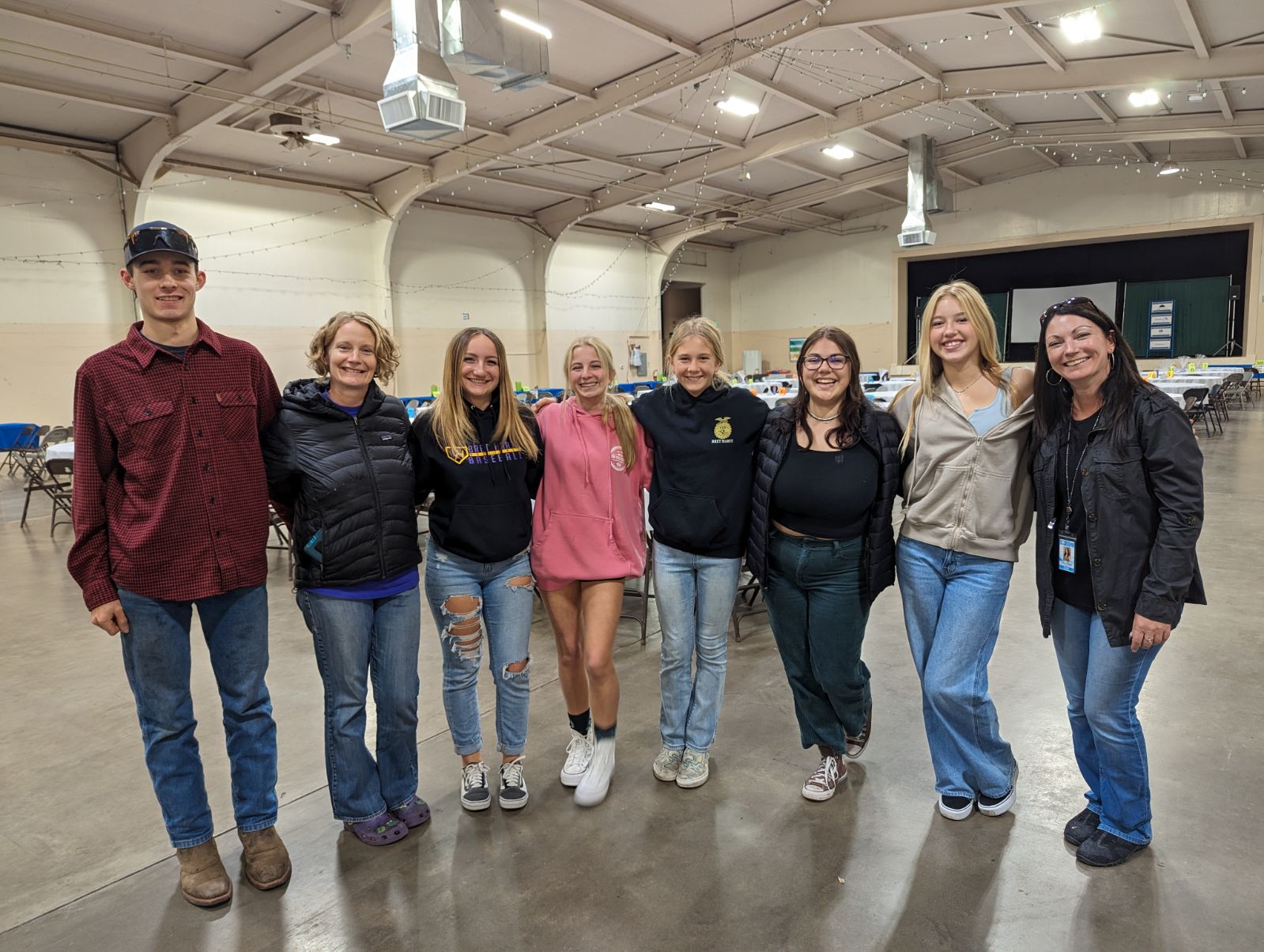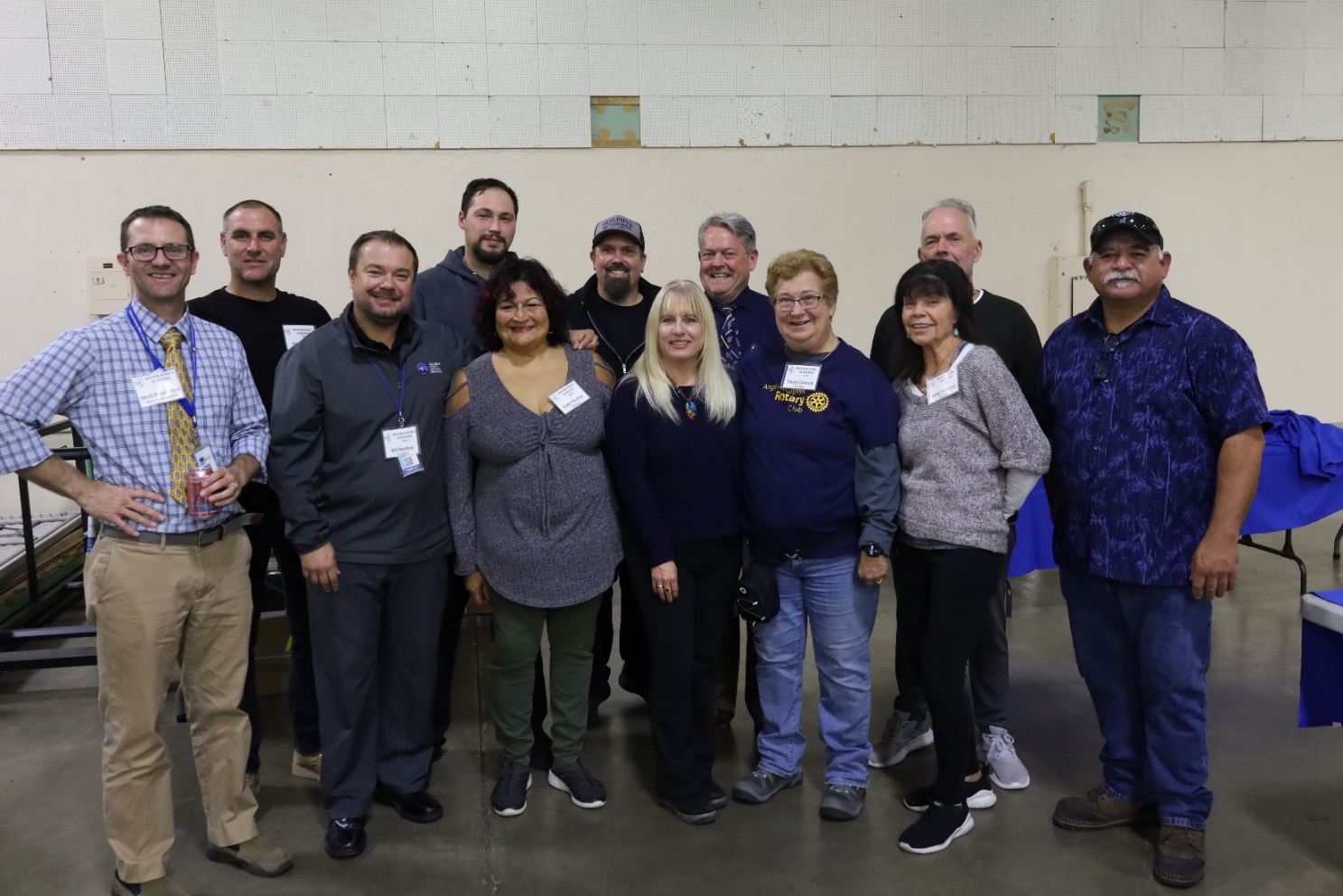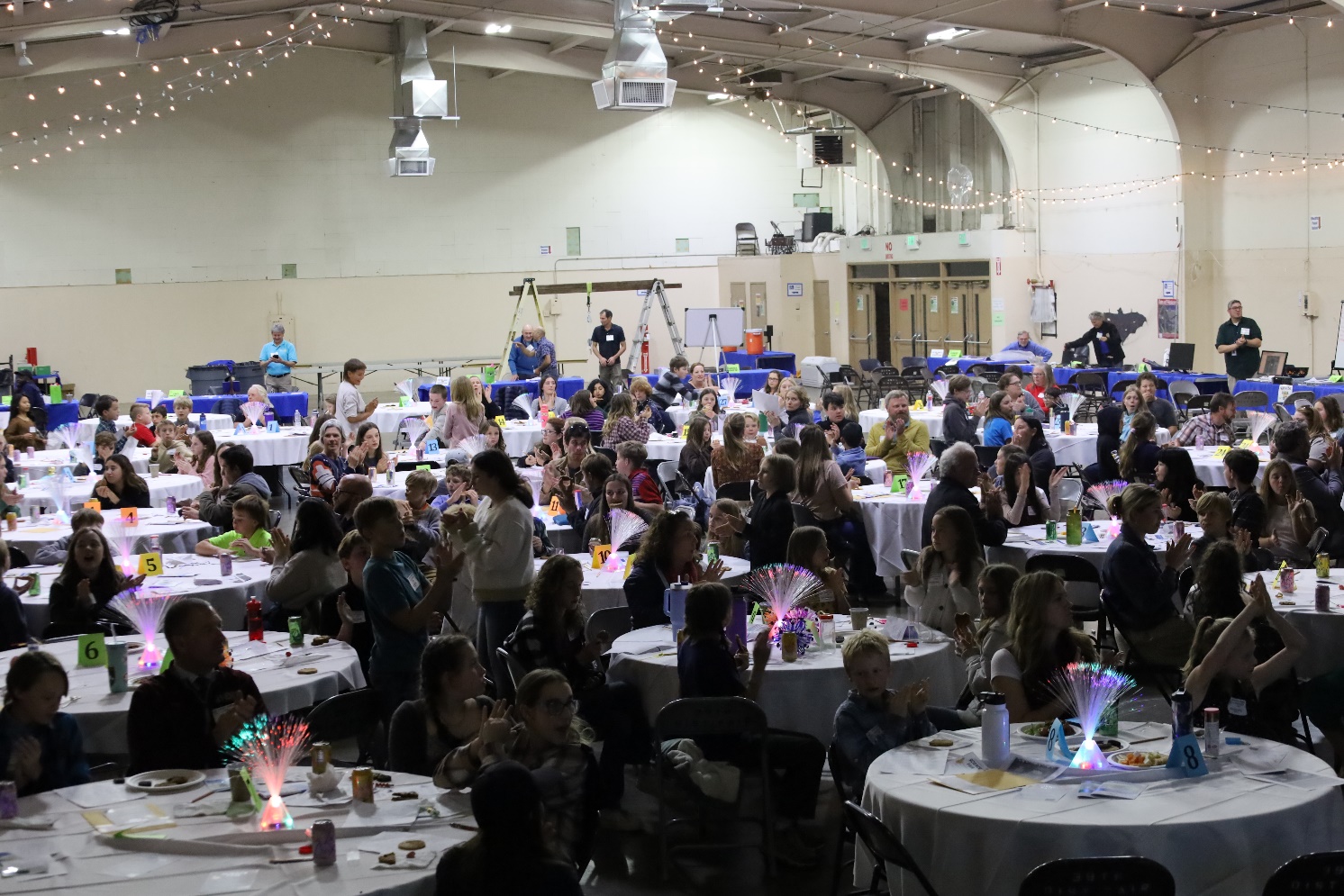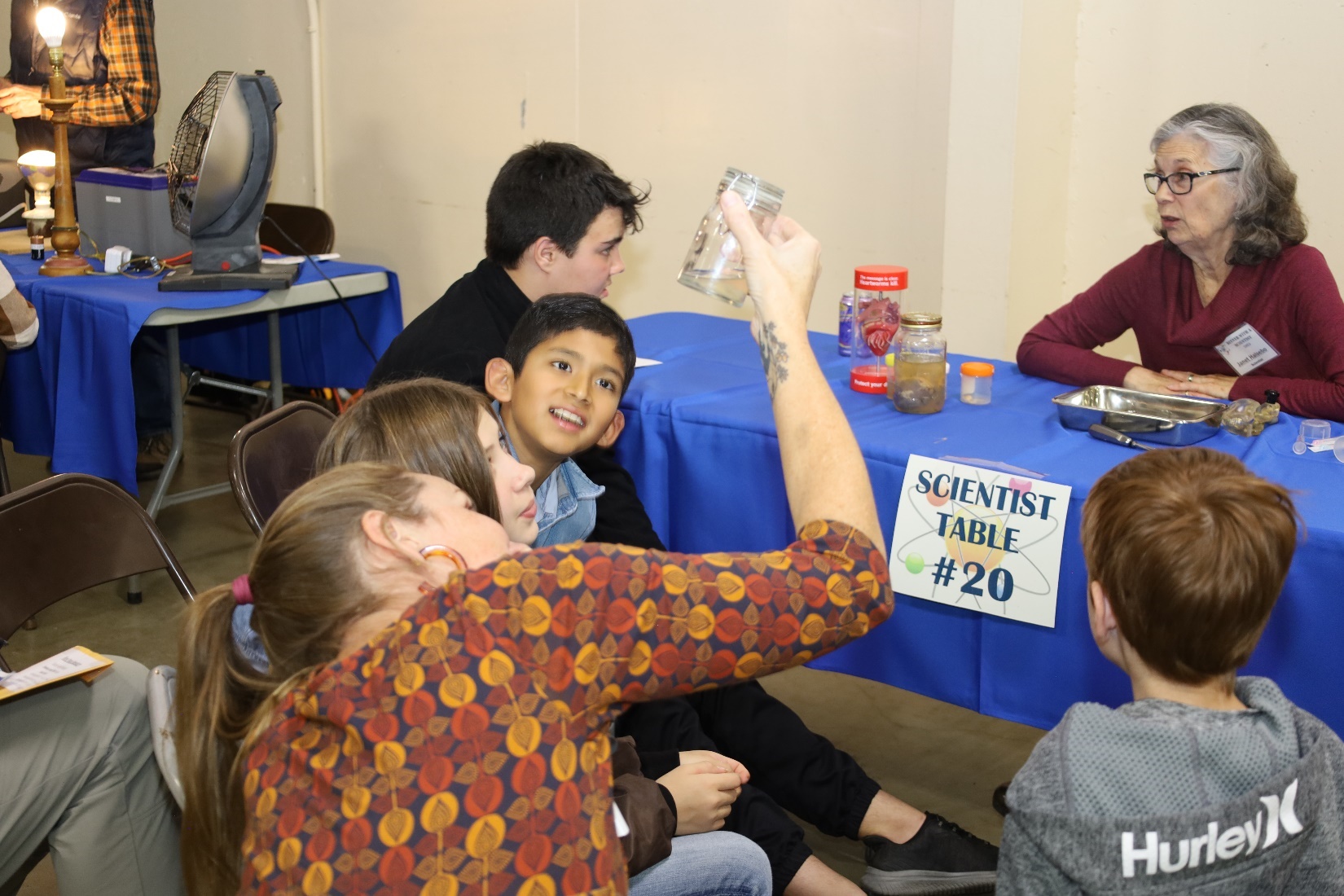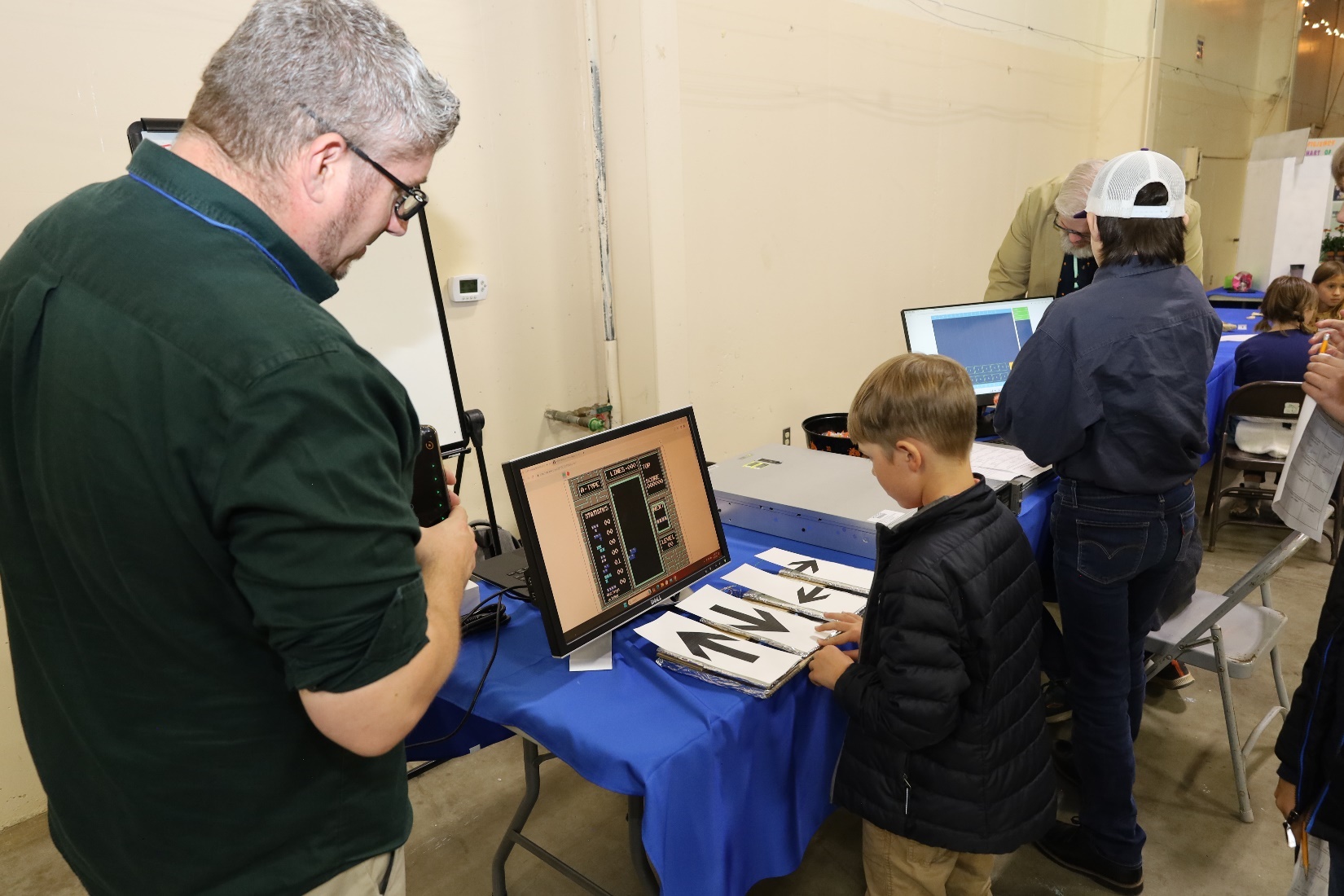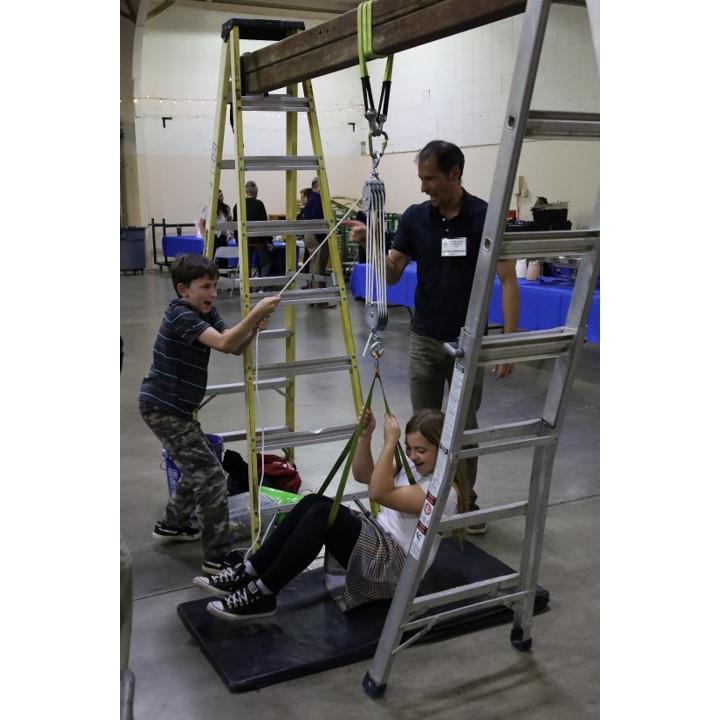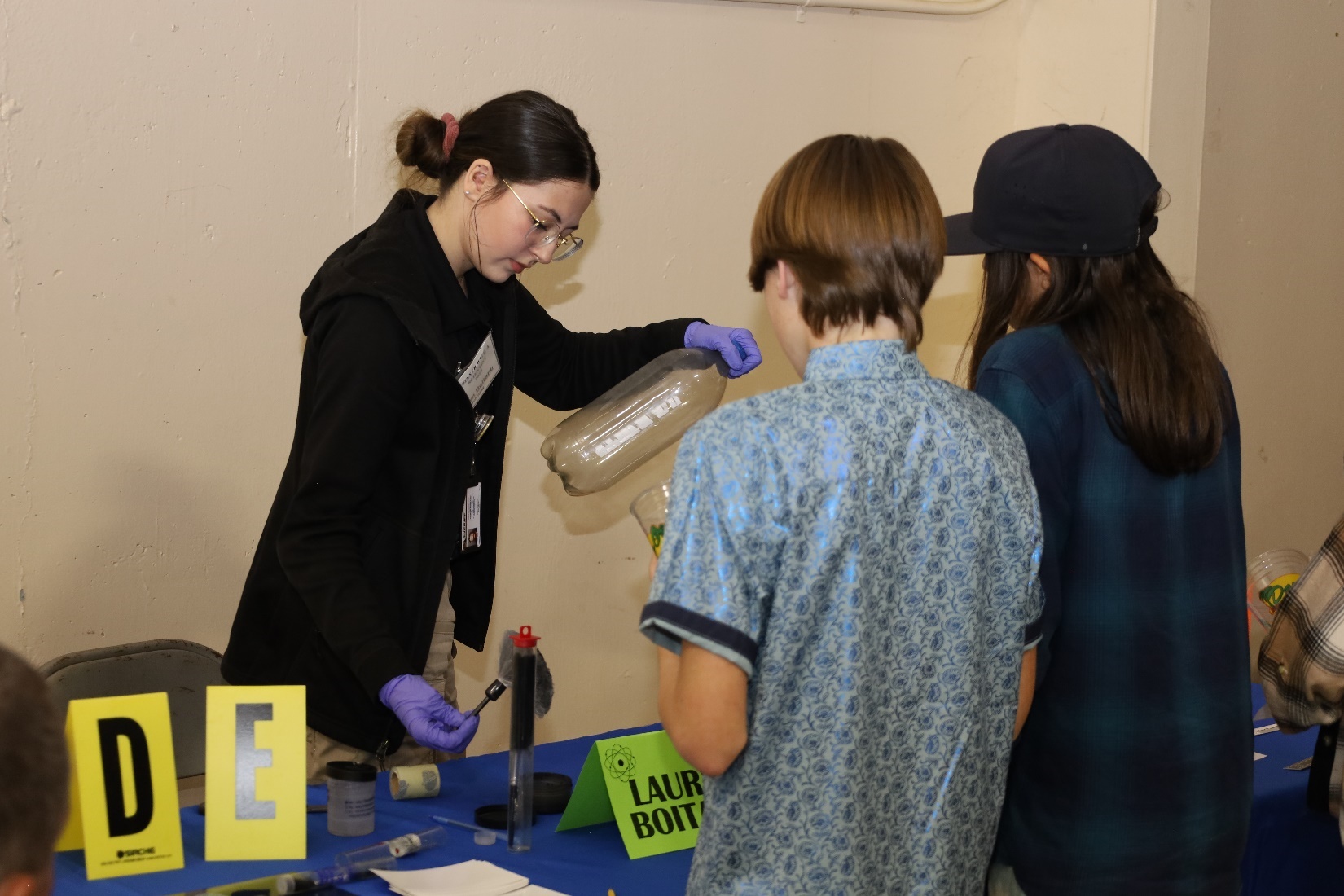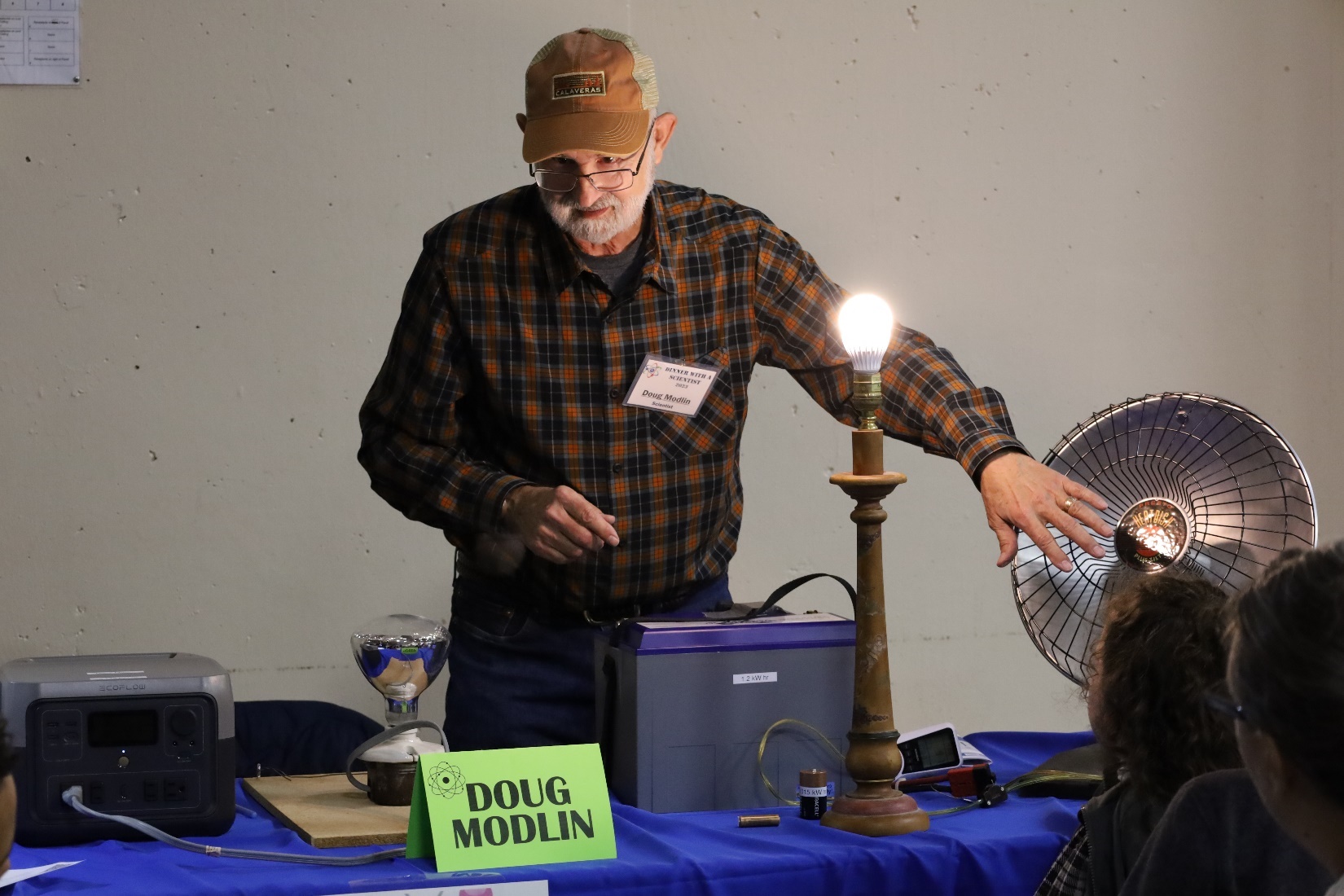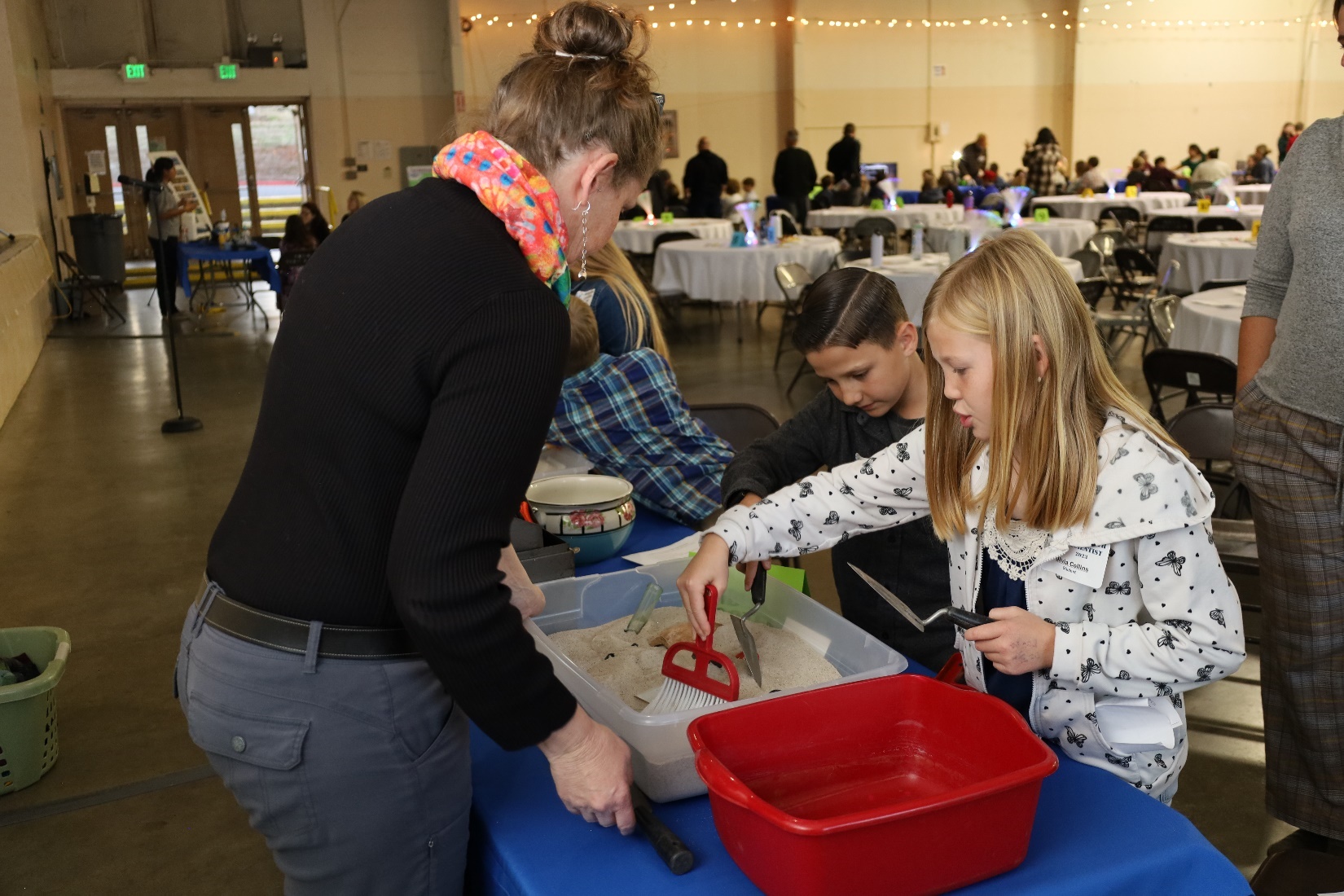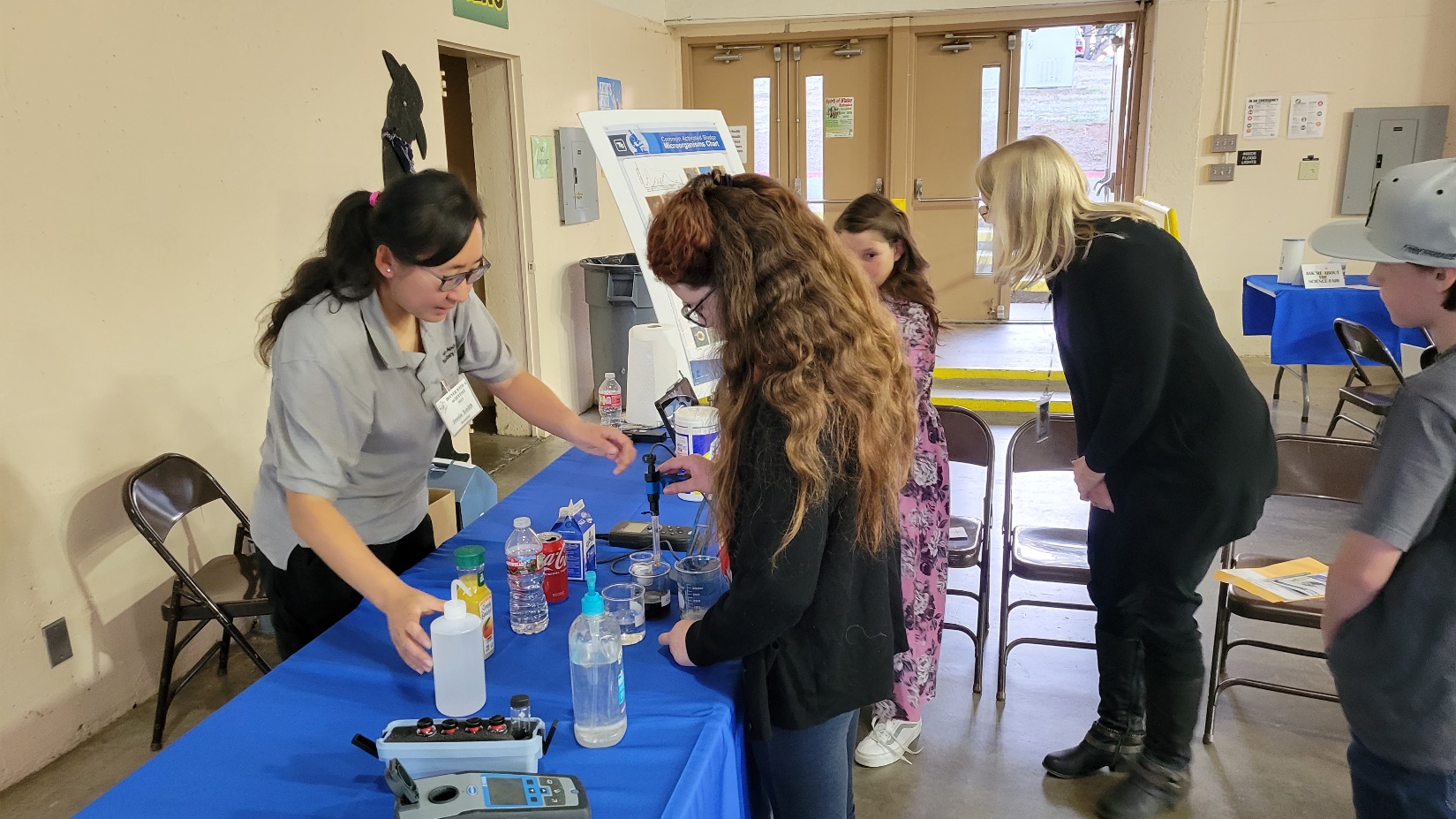 Read More | 2 Comments
History of Wine in Calaveras County! Join us Sunday Dec 3 at the Angels Camp Museum!
Posted by: thepinetree on 12/03/2023 12:37 PM
Angels Camp, CA...Join Us for "Our Roots Run Deep" History of Calaveras Winemaking Sunday, December 3rd from 2 - 3 pm. Our Speakers: Jody Garcia, Executive Director, Calaveras Winegrape Alliance. Gay Callan, Founder and Owner of Chatom Vineyards. Angels Camp Museum Carriage House, 753 S. Main Street, Angels Camp, CA. In the rugged terrain of Calaveras County, the mid-19th century Gold Rush ignited a frenzied migration, drawing adventurous miners, hopeful settlers, and even the delicate tendrils of vineyards. As the prospectors sought fortunes in the golden hills, their endeavors shaped the landscape and culture of this Northern California region. Today, we'll delve into the captivating tale of how the pursuit of gold intertwined with the establishment of communities and the roots of viticulture in Calaveras County during the 1850s. Join us as we take a look back on the past 150+ years and see how "Our Roots Run Deep" in Calaveras Wine Country.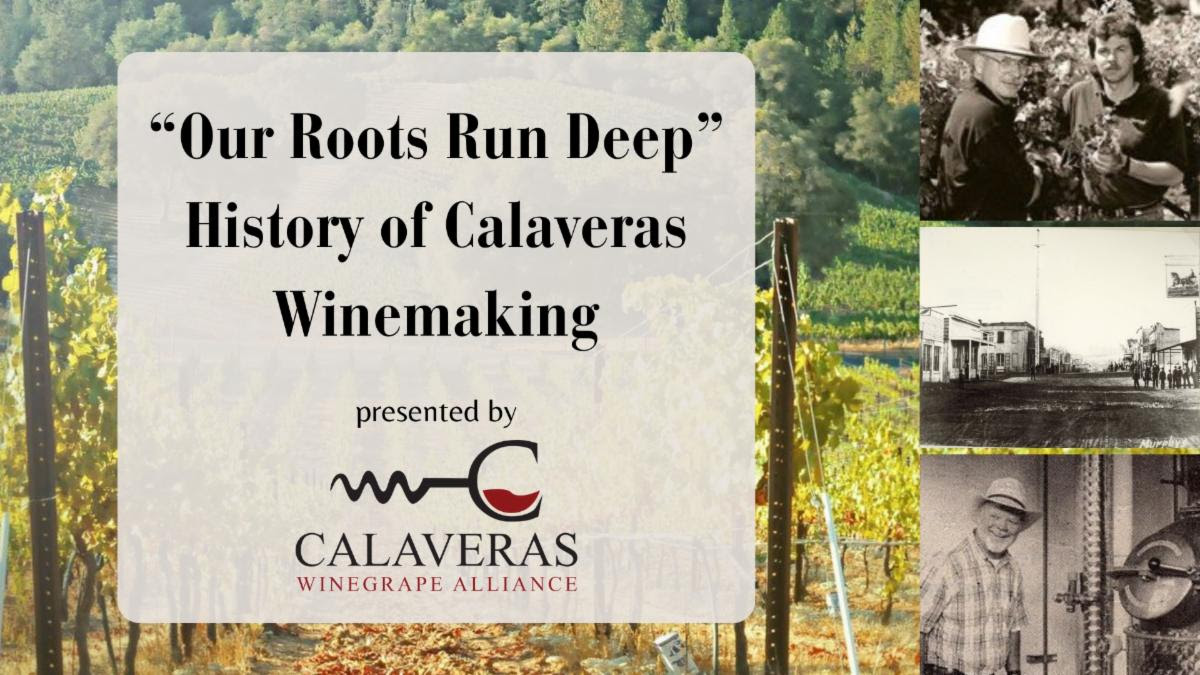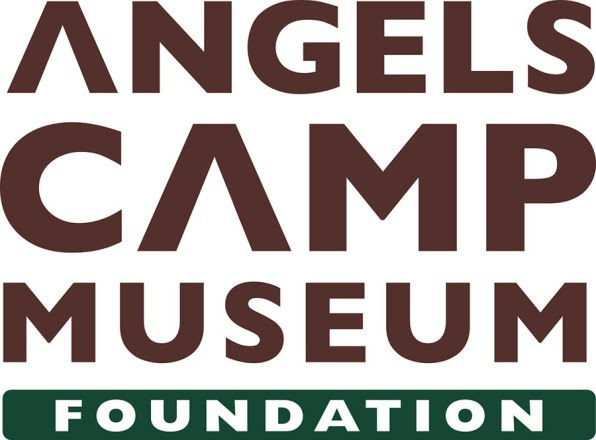 Read More | 4 Comments
Nordic Skiing Trailblazers Youth Nordic Ski Program January - February 2024! Sign Up Today!
Posted by: thepinetree on 11/27/2023 02:31 PM
Bear Valley, CA...Trailblazers is a youth nordic ski program designed to teach cross country skiing through activities, games, and adventure. Trailblazers run for 8 weeks over January and February, offering weekly Friday and/or Sunday PM sessions.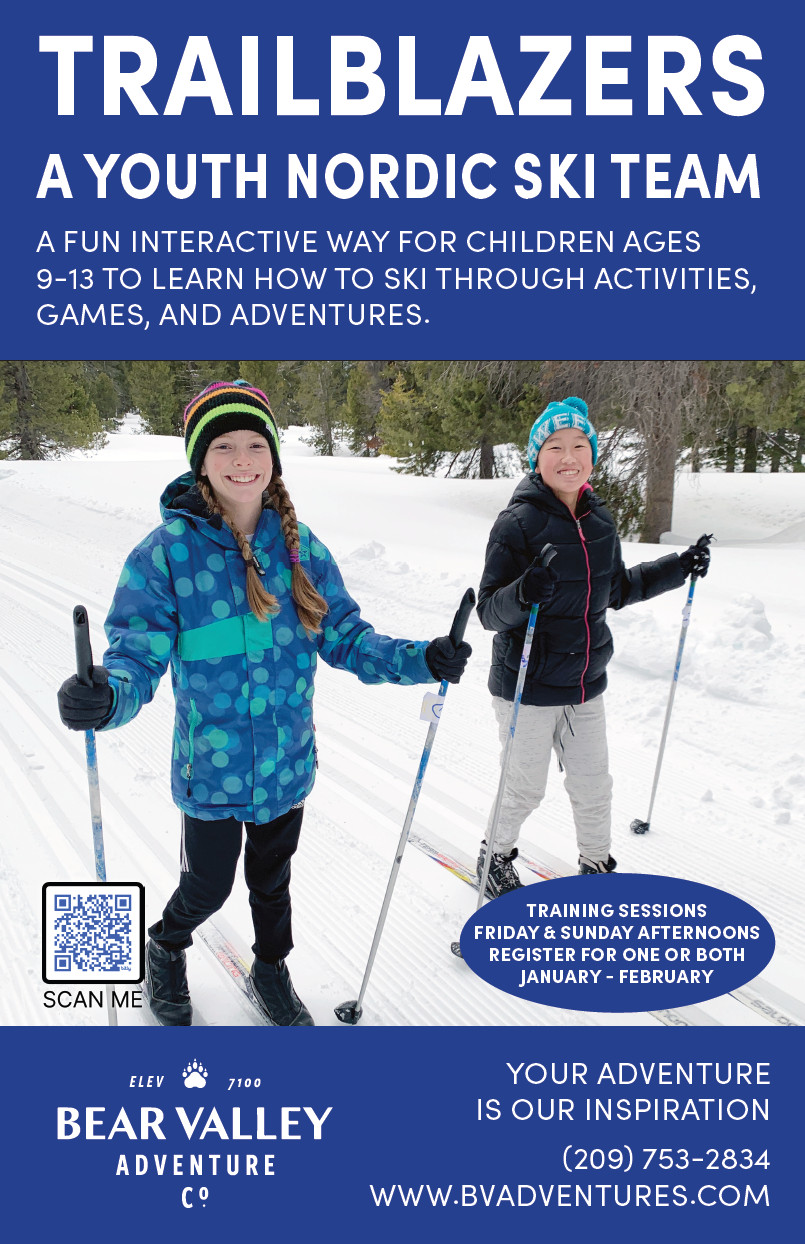 Read More
Seven Year Old Sayler McPhee's Food Drive Helped 30 Families Celebrate Thanksgiving!
Posted by: thepinetree on 11/27/2023 03:08 PM
Avery, CA...Sayler McPhee is a 7-year-old with a heart of gold in Avery. As fall approached and the leaves started changing color, Sayler was saying how excited she was for Thanksgiving, and talking about the feast she loves to prepare, eat, and share with her family. This sparked the discussion of, "Does everyone celebrate Thanksgiving?" When Sayler realized that due to different circumstances not everyone is able to have a large Thanksgiving feast she was curious how she could help. Recently, Sayler joined the American Heritage Girls, a troop that focuses on faith, family, country, and encourages community service and involvement.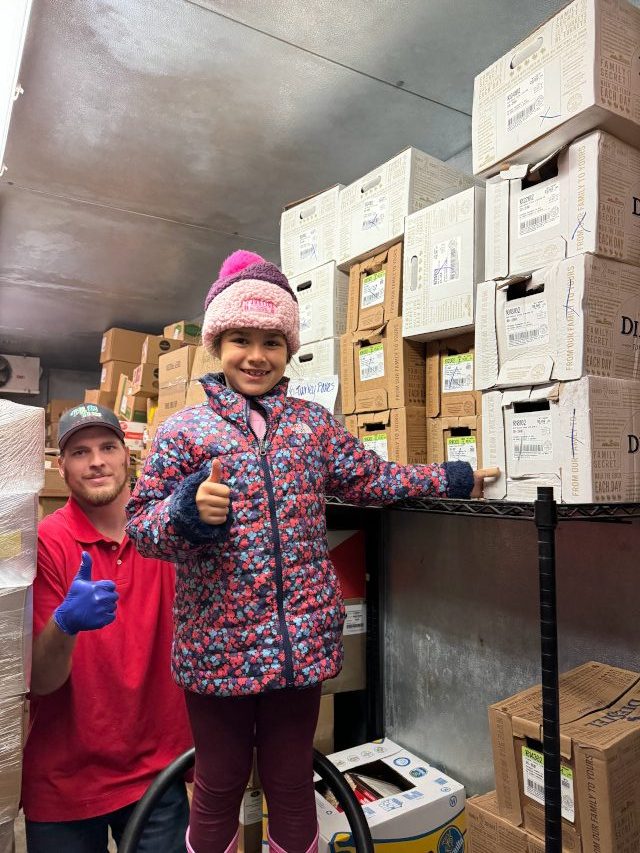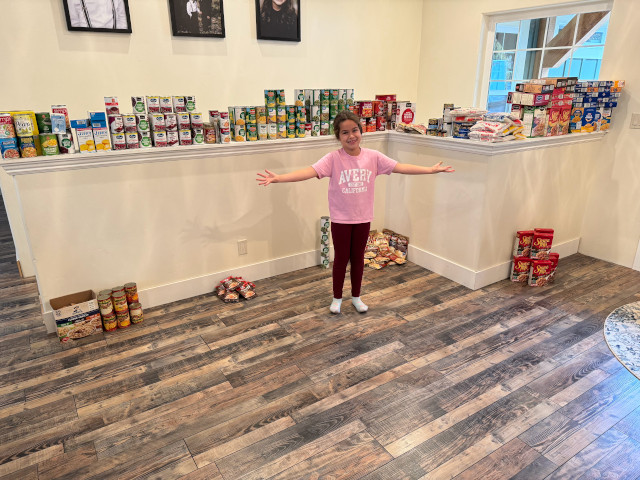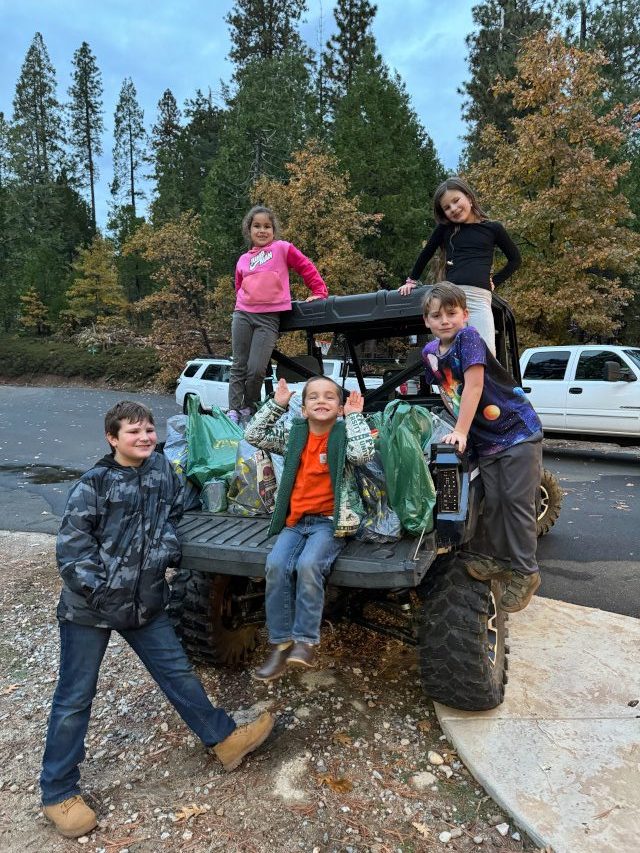 Read More
Wood & Stone Architecture of Angels Camp! Angels Camp Museum Lecture
Posted by: thepinetree on 11/05/2023 01:19 PM
Angels Camp, CA...The historically and architecturally significant buildings in Angels Camp and throughout Calaveras are diverse in style, as well as in method and period of construction. They are built of adobe, stone, brick, wood, or concrete and have sidings of brick, wood, stucco, and plaster. The architectural styles represented are Neoclassical, Greek Revival, Gothic Revival, Italianate, Queen Anne, Eastlake, Mission Revival, False-front commercial, Craftsman, Spanish Eclectic, Tudor Revival, Art Moderne, and various vernacular adaptations of all.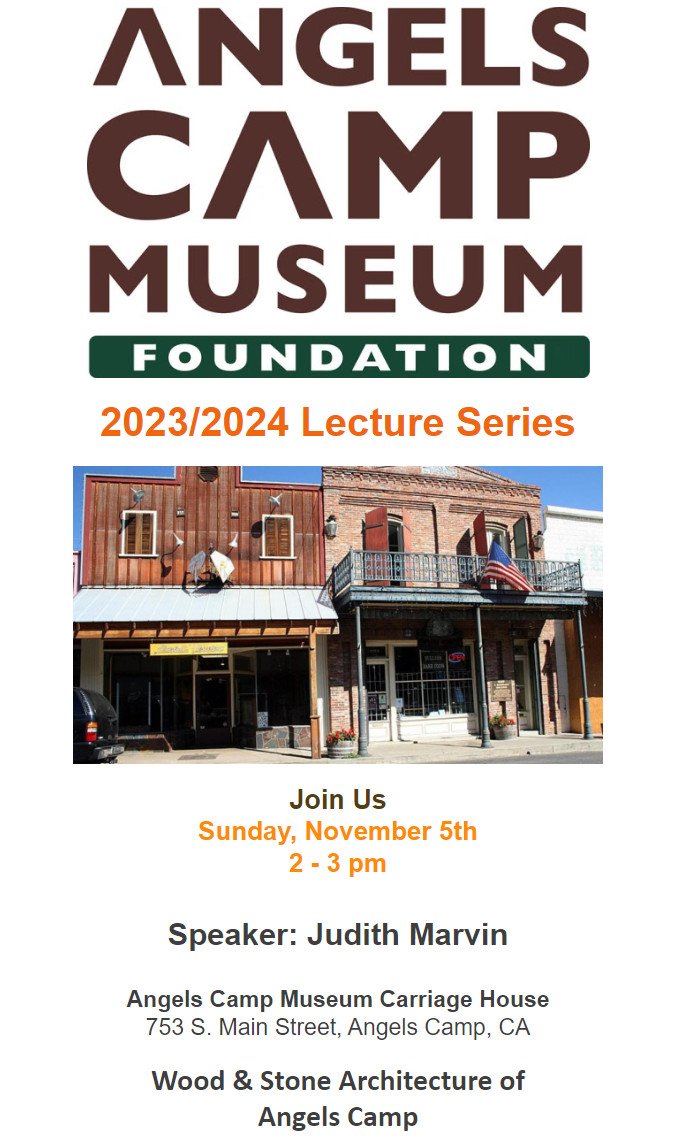 Read More | 9 Comments
ALERTCalifornia and CAL FIRE's Fire Detection AI Program Named One of TIME's Best Inventions of 2023
Posted by: thepinetree on 10/26/2023 11:28 AM
San Diego, CA...TIME selected the University of California ALERTCalifornia program, the California Department of Forestry and Fire Protection (CAL FIRE), and industry partner Digital Path's AI fire detection tool as one of the best inventions of 2023. The annual list features 200 extraordinary inventions that change lives.



CAL FIRE firefighters monitor the AI and ALERTCalifornia camera feeds. The award-winning AI tool helps reduce watch fatigue and improve response times to fires across California. Photo credit: CAL FIRE

Read More | 9 Comments
Mark Twain School District Welcomes New Superintendent
Posted by: thepinetree on 10/25/2023 10:56 AM
Angels Camp & Copperopolis, CA...Mark Twain Union Elementary School District (MTUESD) Superintendent Eric Griffin comes to Calaveras County with over 14 years of experience in education and comes from a family of educators. Superintendent Griffin started his career in education as a substitute kindergarten teacher. After becoming a full-time teacher, he taught kindergarten, second grade, seventh grade, and eighth grade before becoming a principal.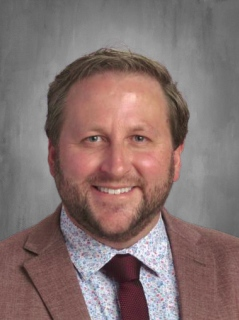 Read More | 3 Comments
Come Create Art at Quyle Kilns, Classes and Pottery Shop!
Posted by: thepinetree on 10/23/2023 09:21 PM
Murphys, CA...Quyle Kilns Pottery is the best Pottery Studio for creative minds. Come relax and unwind in a place made for artists, by artists. Here, everyone is encouraged to be creative and original. At Quyle Kilns we love having fun with our art and with the people around us. Come learn the basics and develop your art in a great environment or come purchase a piece of handmade pottery to take home. Visit Quyle Kilns today!


Read More