General
No description available.
---
Calendar
09/22/2021
-
Our Sunday Edition with Local Features, Local Specials & More Every Sunday All Day Long!
Arnold, CA...Our goal is to bring back the feel of the old Sunday Paper. It was a day for features, profiles and most importantly the Rotogravure section with all the color ads that had kids begging mom & dad for the latest toys, Dad checking out the new hardware and automotive specials and Moms everywhere looking for the best for their families. So it was a day to let the hard news and crime stories wait till Monday if they could and focus on fun, family and of course Shopping. So join us for our Big, New, Sunday Edition where we will feature everything Fun, New, & most importantly On Sale at our local stores and businesses!!!
If you own or run a local business in Calaveras, Amador, Alpine & Tuolumne Counties give us a call at 209.768.3929 or email us at
news@thepinetree.net
for great Sunday Special ad rates. During the week ads and promotions compete with the news, on Sundays the ads and features are the news!!
ThePineTree.net only accepts advertising from locally owned or core businesses in our local area. Shop Local!!
01/08/2022
-
2nd Saturday Art Nights Continue on in 2022
Sonora, CA...The second Saturday of every month, the merchants in Historic Downtown Sonora open their doors from 5:00-8:00 pm to host artists of all types for entertainment for locals and visitors. Starting at 5pm galleries, restaurants, and shops offer a magical blend of Art, Live Music, Performers & Art Demonstrations!
Look for our banners up and down Washington Street. This is where you will find Shops participating in​ 2nd Saturday ART NIGHT!
01/08/2022
-
Gold Rush Days in Columbia are the 2nd Saturday Every month – 1:00pm – 4:00pm
Columbia, CA...Reserve the second Saturday of every month for Gold Rush Days at Columbia State Historic Park. You'll get to see inside special exhibits, stores and residences not regularly open to the public. Columbia's Gold Rush Days is a chance to explore the historic town of Columbia and see it come alive with living history. Throughout town you will discover park docents interpreting what it looked, felt, and sounded like during the California Gold Rush.
Docents in period attire will provide lots of information on the structure of their featured building, nature of its business and equipment, contents of store merchandise, or interior décor of family homes, along with history of the times for visitors. If you're lucky, the gambling table will be set up on the boardwalk for everyone to try their hand at betting against a mining camp gambler.
Starts: January 08, 2022
Occurs:
Time: 1-4pm
Admission: Free
Location: Columbia
Columbia State Historic Park
07/23/2022
-
Twain Harte Summer Outdoor Market
Twain Harte, CA...The Twain Harte Summer Outdoor Market will be held in the town of Twain Harte from July 23-24, 2022. This annual event will be packed with unique artisans, vintage jewelry, health and wellness products, specialty foods and much more! Whether shopping for yourself, your home or cabin, or enjoying the many different food options, you'll be satisfied with the variety of choices. Bring the family along to discover the charm this town has to offer with great shops and restaurants nearby. Since this is an outdoor experience, it's safe for everyone to enjoy!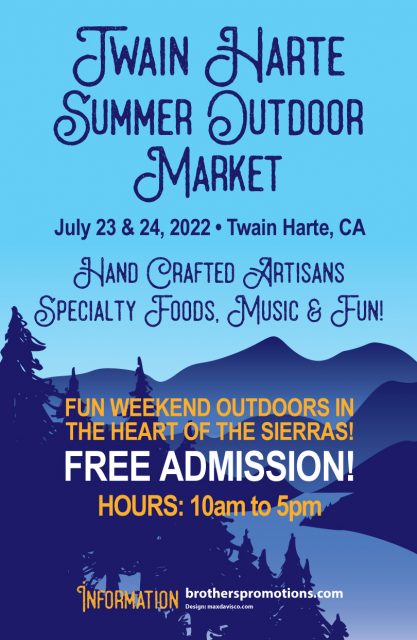 Live music will be featured throughout the day. Over 60 vendors will be offering items including photography, metal sculpture, jewelry, succulents, leather goods and more. Our specialty food will include olive oil, olives, jerky, and nuts. And, just a few steps away, there will be a food area with hamburgers, kettle corn, and more. CERT will be serving Beer and beverages along with a cooling station to add to the day's activities!
The Market will be held in the town center of Twain Harte. Hours are 10 am -5 pm, both Saturday and Sunday. Parking and admission are free, so come join the fun!
For more information email
kathryn@brotherspromotions.com
or view on Facebook at Twain Harte Summer Outdoor Market
TIME
July 23 (Saturday) - 24 (Sunday)
07/22/2022
-
The 2022 Bear Valley Music Festival is July 22nd to August 7th
Bear Valley, CA...Just weeks until the festival opens! It's gonna be an epic lineup this year. If you haven't purchased your tickets or season subscriptions yet, don't delay…some shows are already close to selling out, and we wouldn't want to miss your smiling face in the crowd! Visit www.bearvalleymusic.org or call today 209-588-7344 to get your tickets, shuttle ride, and catered meals onsite. Kids are free on 7/31. Can't wait to see you there!
The Bear Valley Music Festival is a yearly summer event in Bear Valley, California, located about 180 miles east of San Francisco at just above 7200 feet elevation in the Sierra Nevada. The festival currently begins on the second-to-last Friday in July and ends three Sundays later, drawing a total audience of roughly four thousand attendees. The festival strives to appeal to a wide demographic by presenting a diverse variety of artists and styles of music over the years, including classical, rock, country, blues, folk, and jazz. The concerts are held in a tent erected to serve as a concert hall, equipped with a stage large enough to hold a symphony orchestra.
The Bear Valley Music Festival is excited to introduce Alexander Mickelthwate as their new music director, and they invite you to make plans now to attend this year's dazzling event. Watch this video to hear Mr. Mickelthwate himself give you a sneak preview into all the excitement for 2022's festival.
Full concert schedule at www.bearvalleymusicfestival.org
The Festival is held in a large tent located in the heart of Bear Valley Village. In addition to the main performance tent, small tents are located adjacent and offer wine, beer, beverages and snacks along with Festival merchandise for sale as fundraisers for the festival. Tickets are on sale now at www.bearvalleymusicfestival.org.
07/01/2022
-
Calaveras Community Foundation (CCF) Announces Annual Competitive Grants Period for 202
Angels Camp, CA...The Calaveras Community Foundation is seeking applicants for its 2022 competitive grant process. Any project submitted by a qualified applicant will be considered. A wide variety of projects is being sought, but because of new funding sources available this year, special emphasis will also be placed on applications addressing food scarcity, mental health issues and substance abuse education and prevention.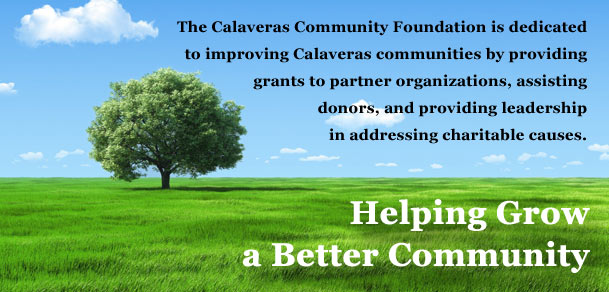 Non-profit groups, schools and government agencies in Calaveras County are encouraged to focus on that special project that could make a difference in people's lives, or make changes benefitting the county or groups.
The application period is from July 1, 2022 through July 31, 2022. Applications will only be accepted via email:
info@calaverascommunityfoundation.org
Complete details, application guidelines and fillable forms are now available in the "Grants and Scholarships" area of the CCF website: www.calaverascommunityfoundation.org
The generosity of individual donors and corporate partners allow CCF to continue to fund viable projects benefitting our county residents. Since its inception in 2000, CCF has provided more than $2,800,000 in competitive grants, scholarships and assistance.
To learn more about the Foundation or to make a donation, please call us at (209) 736-1845 or visit our website: www.calaverascommunityfoundation.org
07/12/2022
-
VFW Post 2600 Dinner
VFW Post 2600, 156 W. St. Charles St., San Andreas
Fundraiser Dinner on Tuesday, July 12th at 6:00 p.m.
Chicken Fried Steak, Potatoes, Veggies, Salad, Bread & Dessert
Cost is $15.00 each or Veterans $14.00 with Proof of Service
Reservations Required at 209-754-3916 by Saturday, July 9th 6:00 p.m.
07/02/2022
-
The 2022 GABA Arnold Independence Day Parade is Back on Hwy 4 & Better Than Ever
Arnold, CA...What has traditionally ben the largest and longest parade in Calaveras County is back and better than ever for 2022! It will be back to its regular cozy confines of Hwy 4 from the Arnold Byway to Cedar Center. The Parade will start at 10am on July 2nd and its still not to late to get your entry in and join the parade. GABA will be limiting the parade to the first 100 entries. Click the following link to get your Parade entry form...
GABAParadeEntry
. Below are a few highlight photos and the complete slideshow is below the video..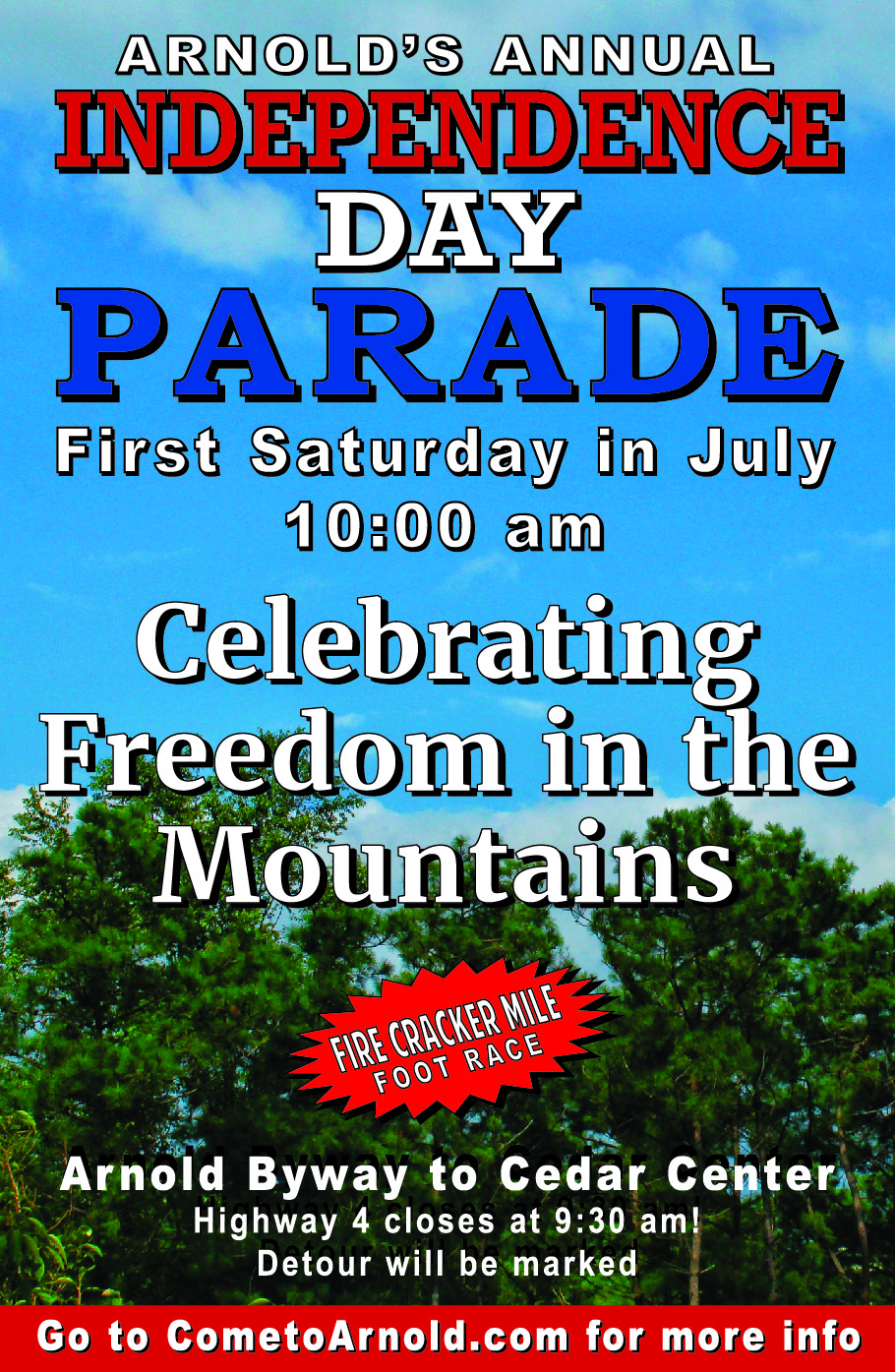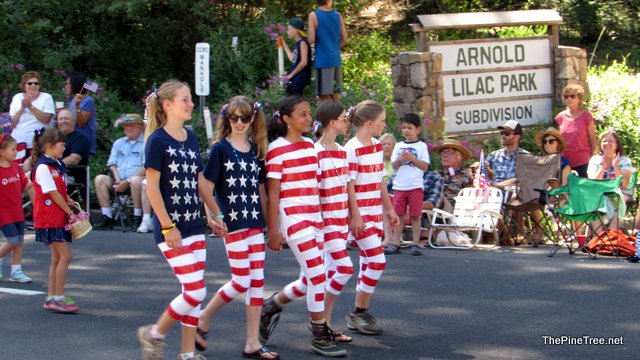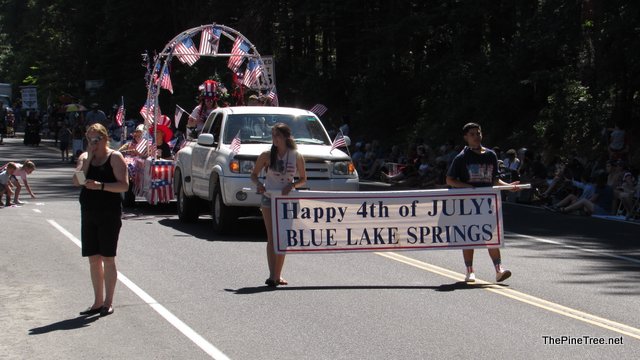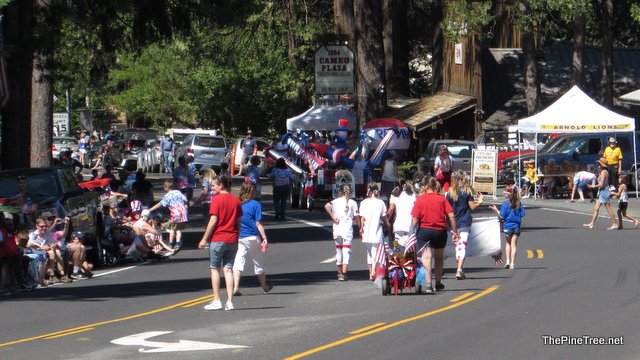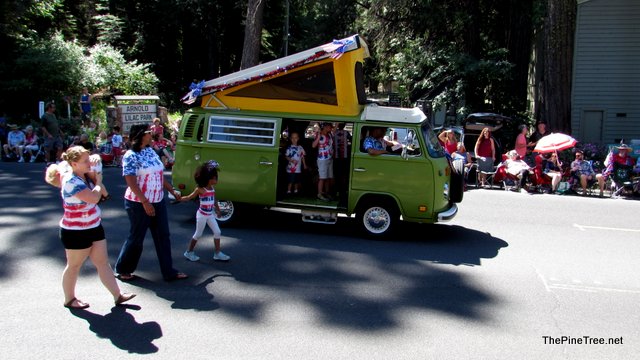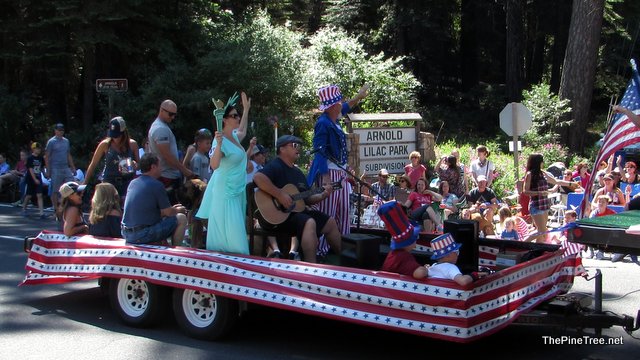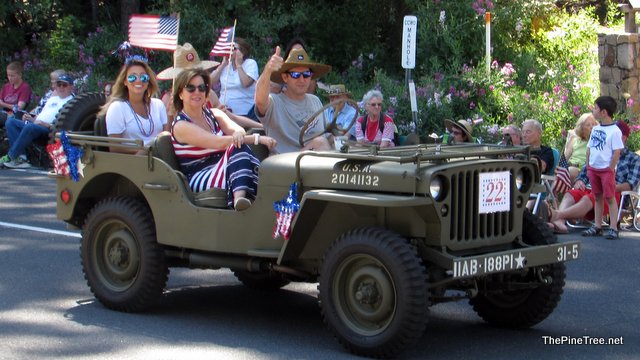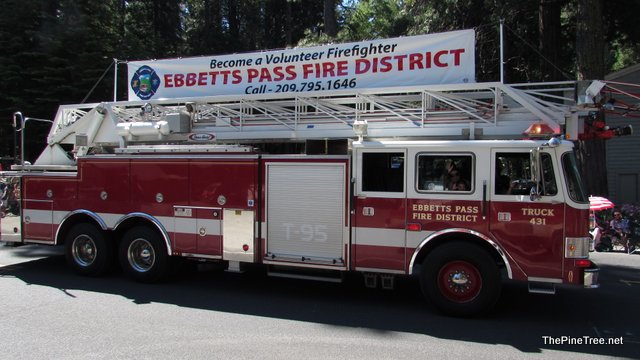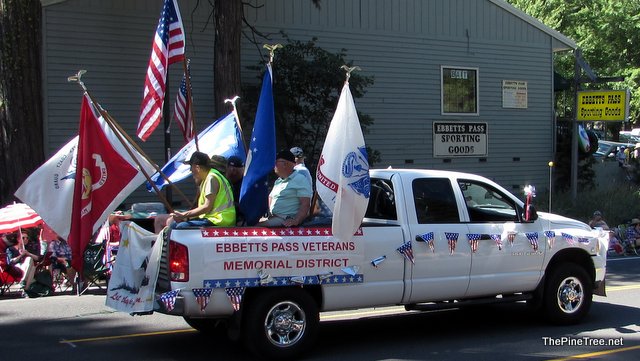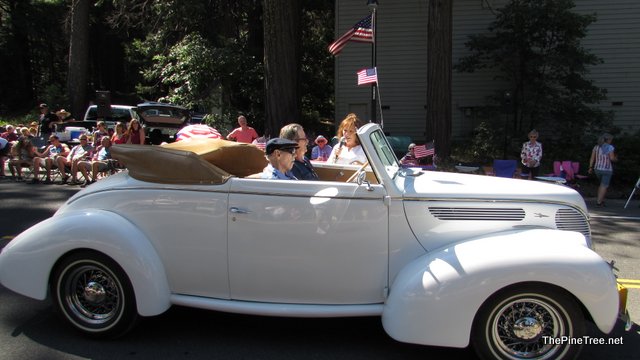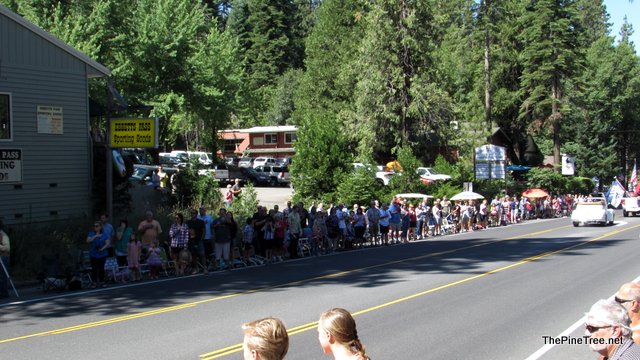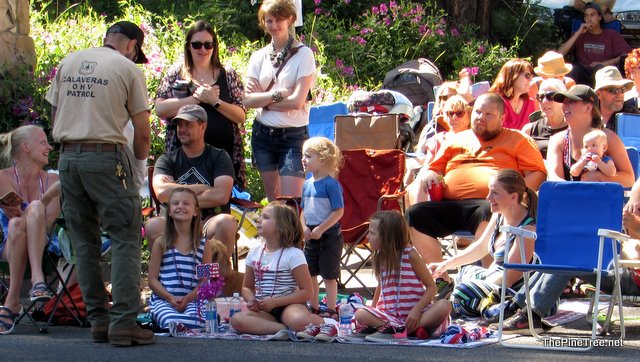 07/02/2022
-
The Firecracker Mile Returns Better Than Ever After Covid Slumber! Register Today!
Arnold, CA...Six Days from race day (July 2, 2022)! We're putting everything in order and we hope you will join us in this fun race to celebrate Independence Day! Register at https://ultrasignup.com/register.aspx?did=94836 Once an Arnold Independence Day Parade tradition, the Firecracker Mile is a mile race that kicks off the Independence Day parade, beginning at the Arnold Byway and ending at Cedar Center. It's a great way to participate in the parade if you're not already on a float, and we hope you'll join us as we promote fitness and raise money for Hazel Fischer Elementary Parents Club.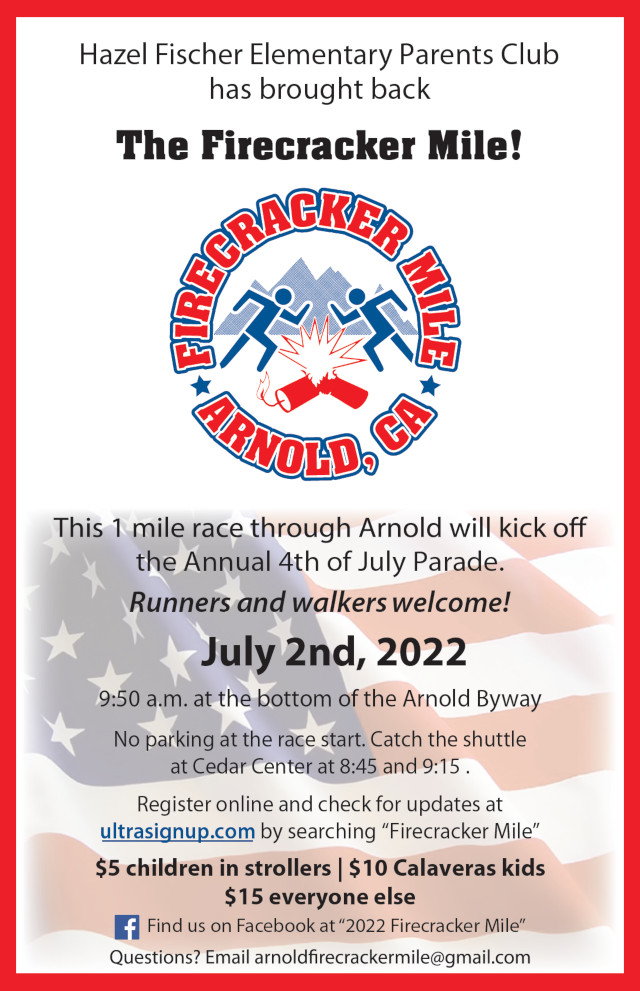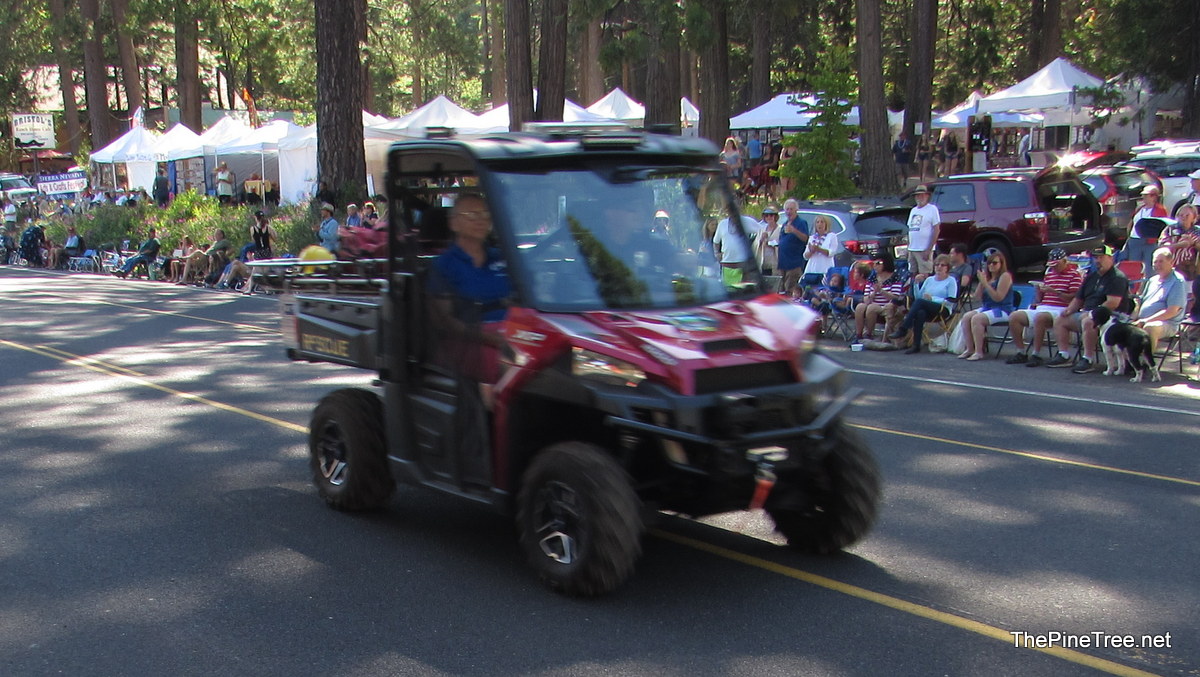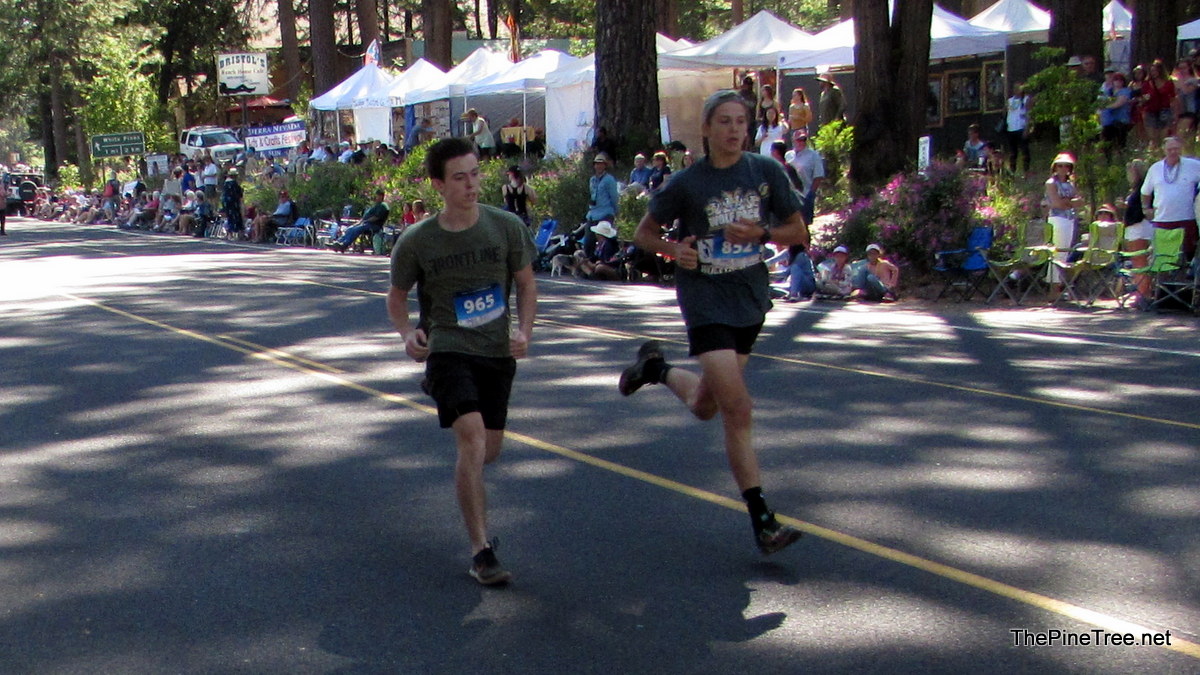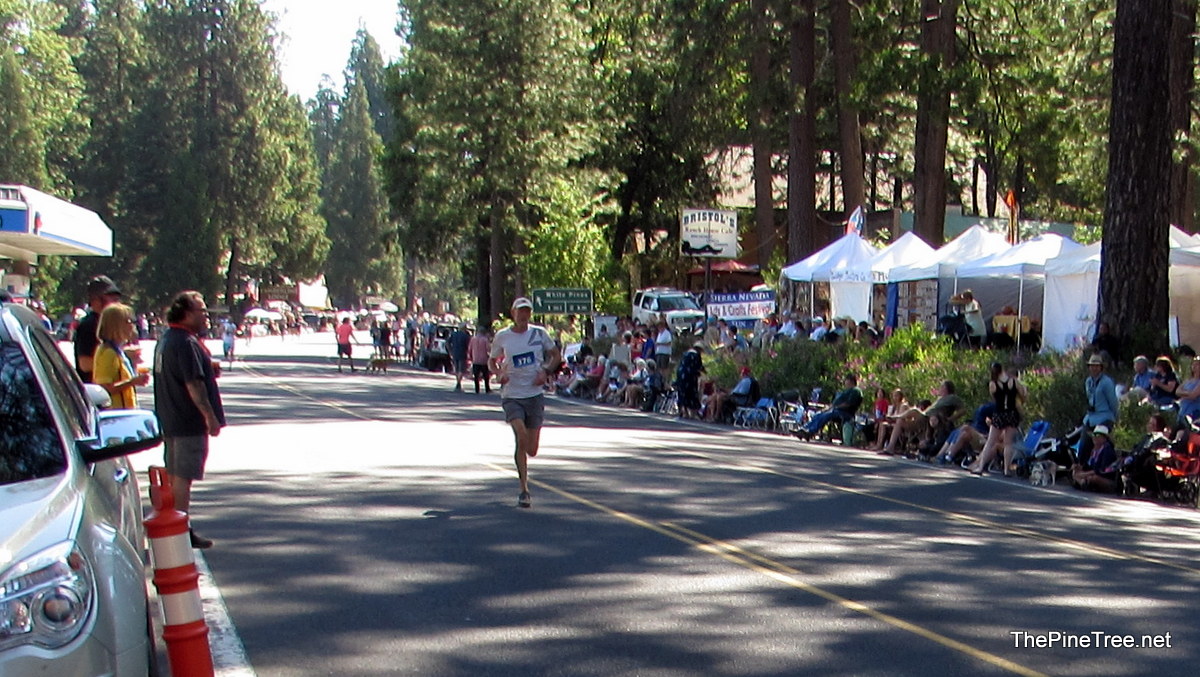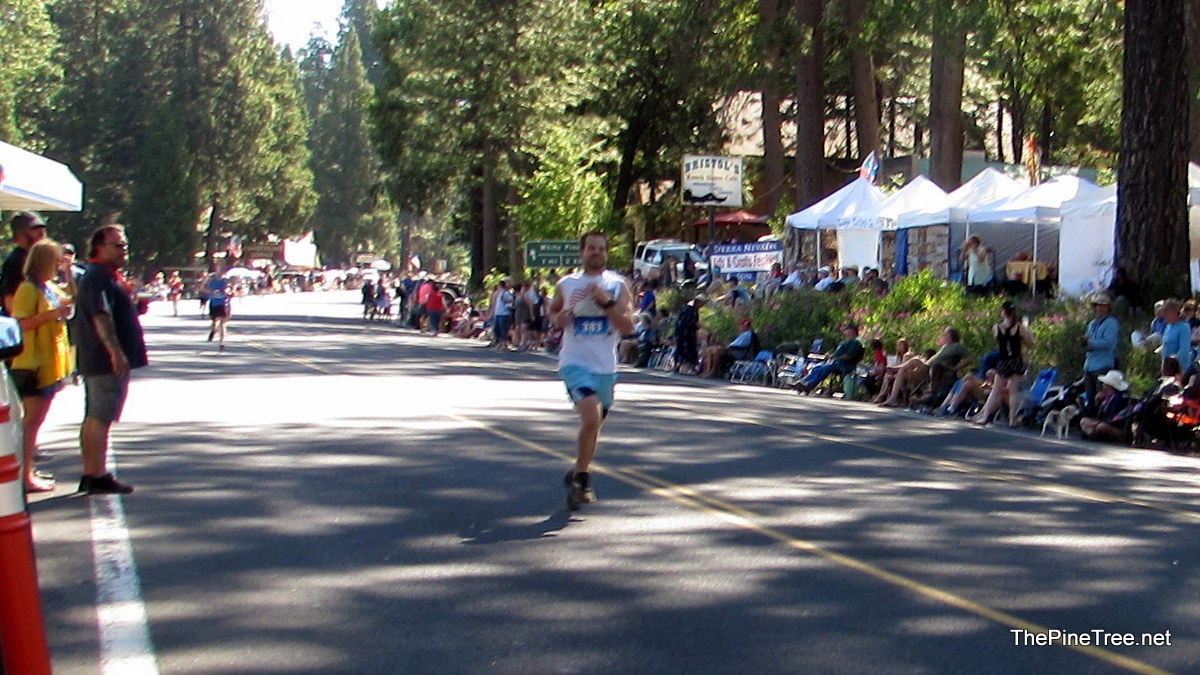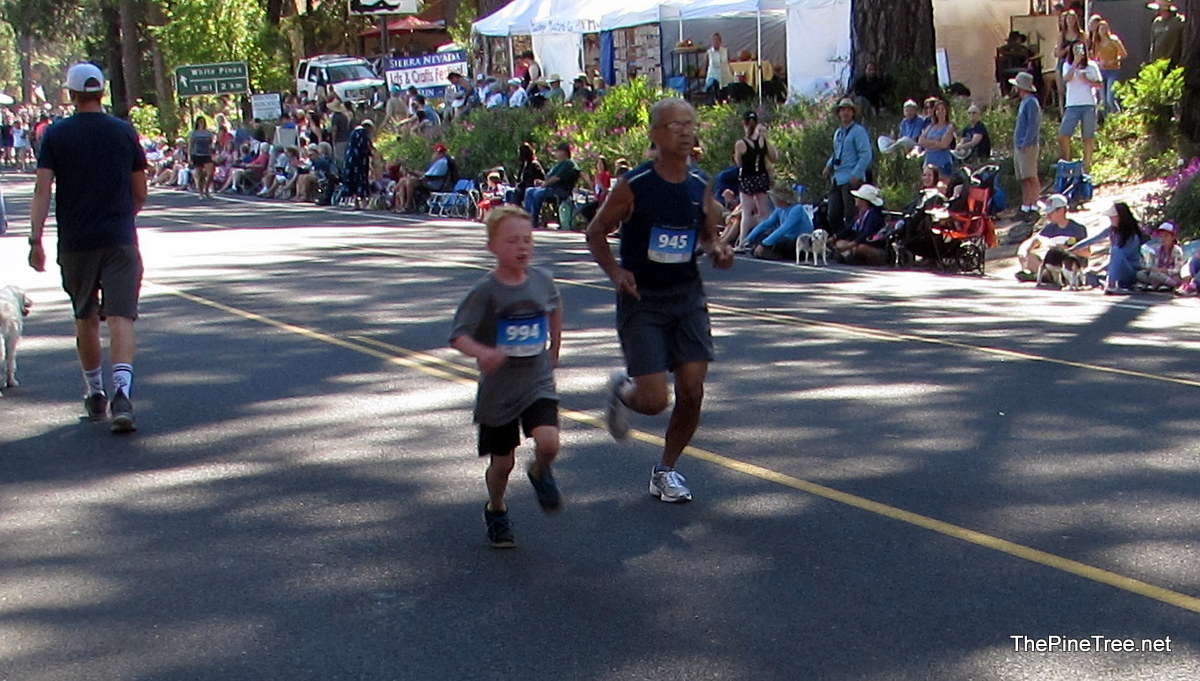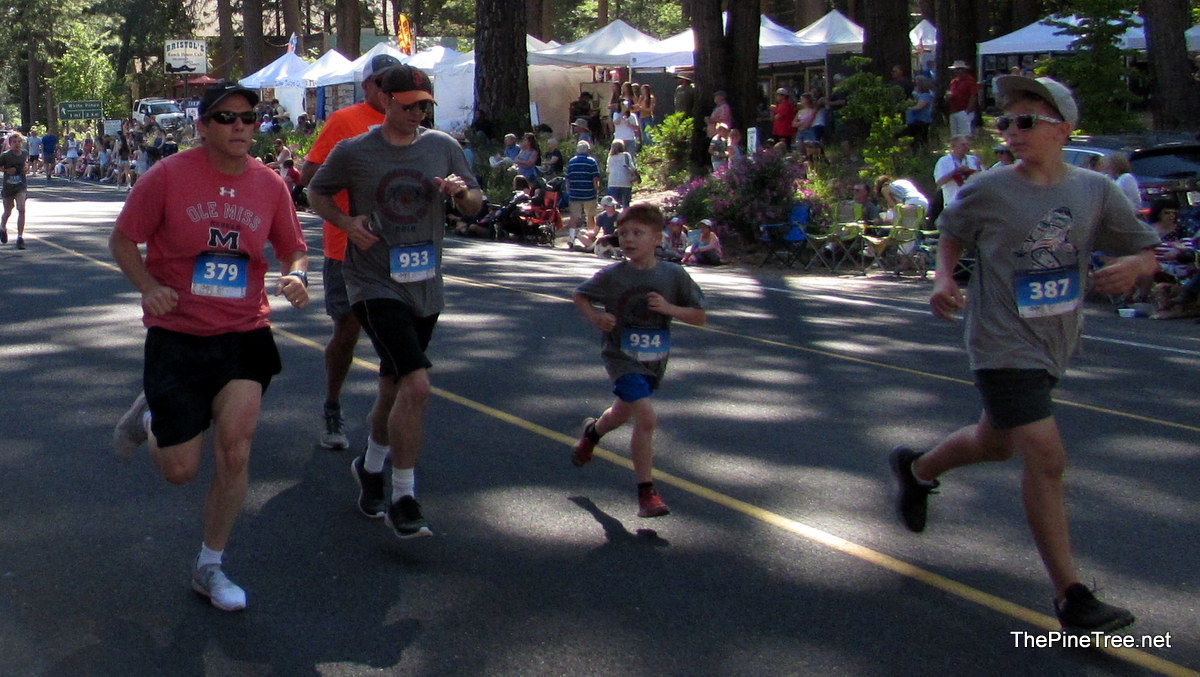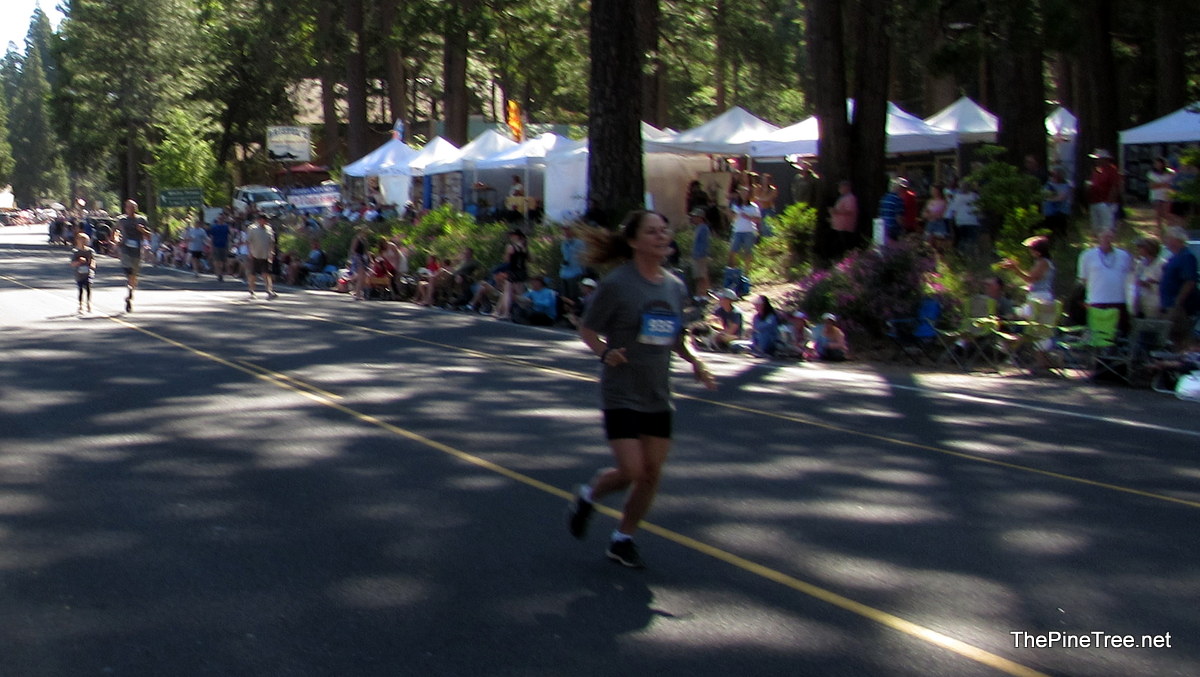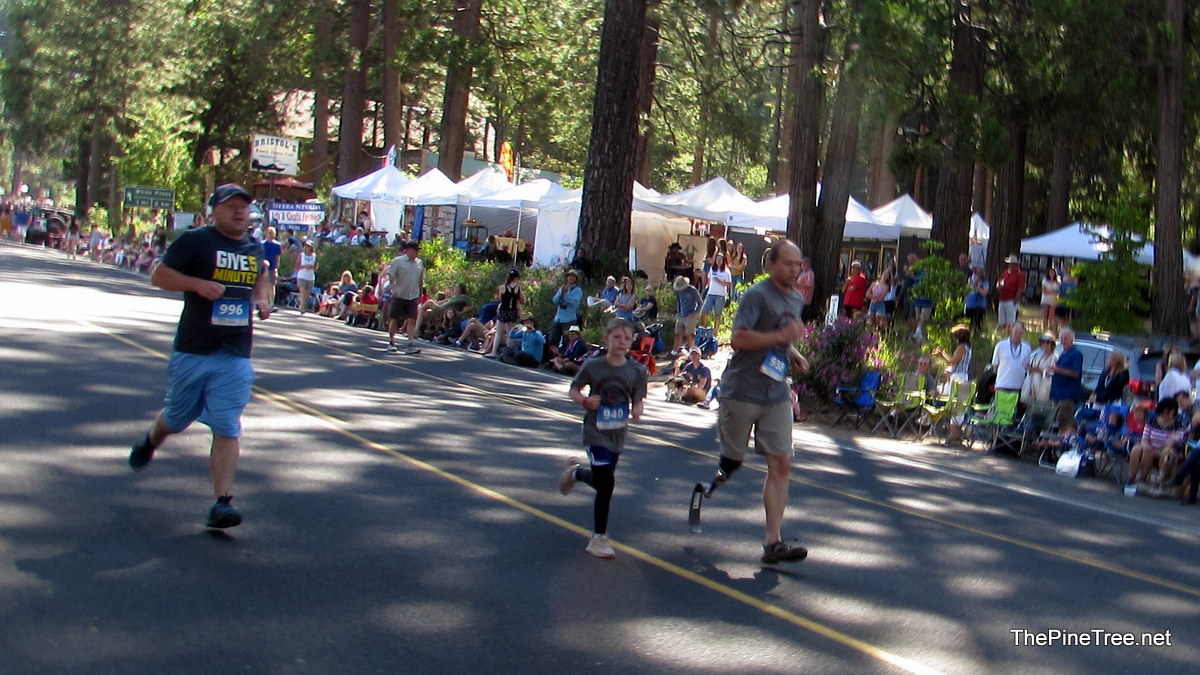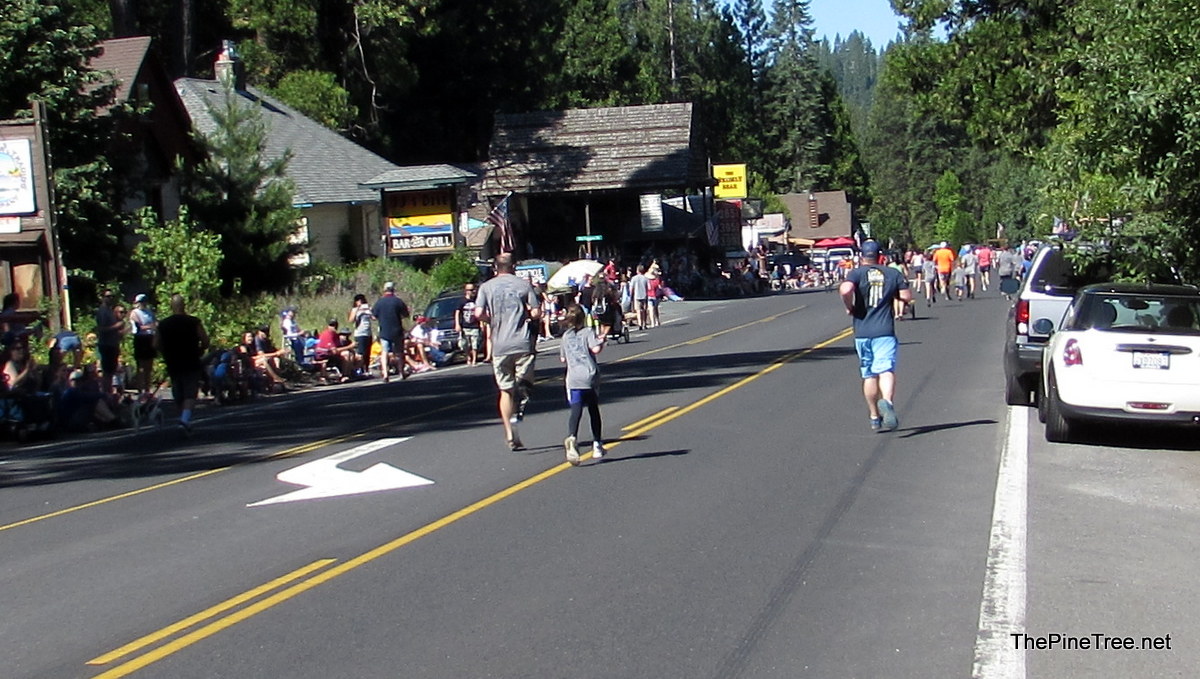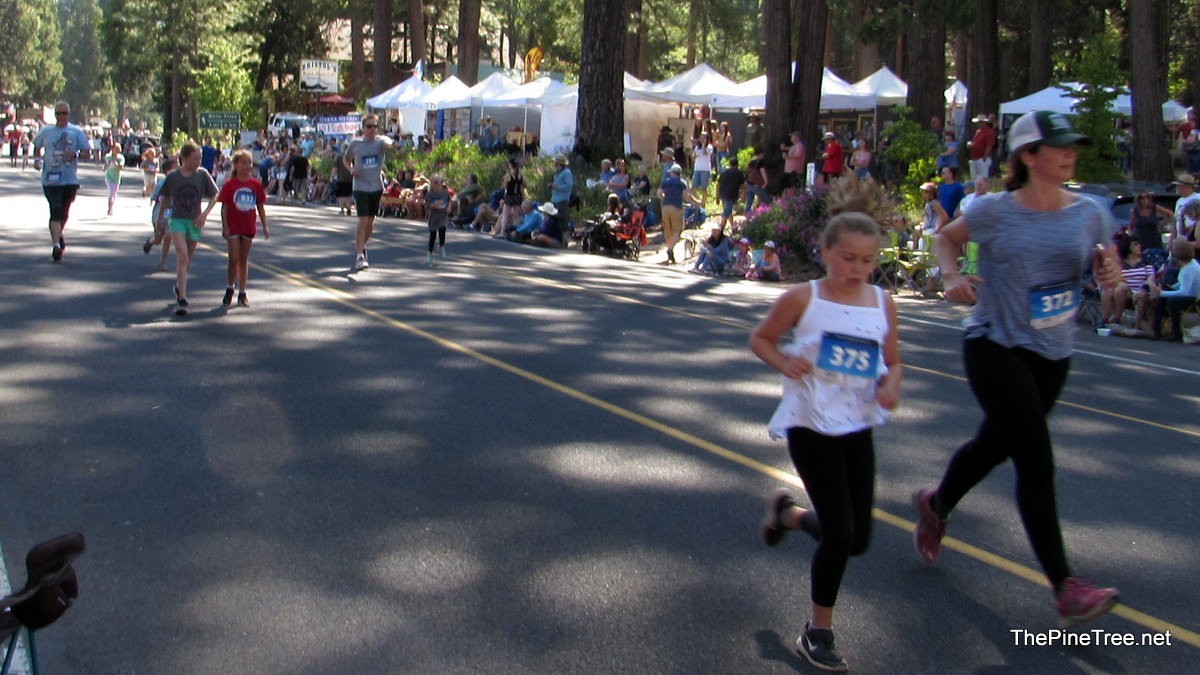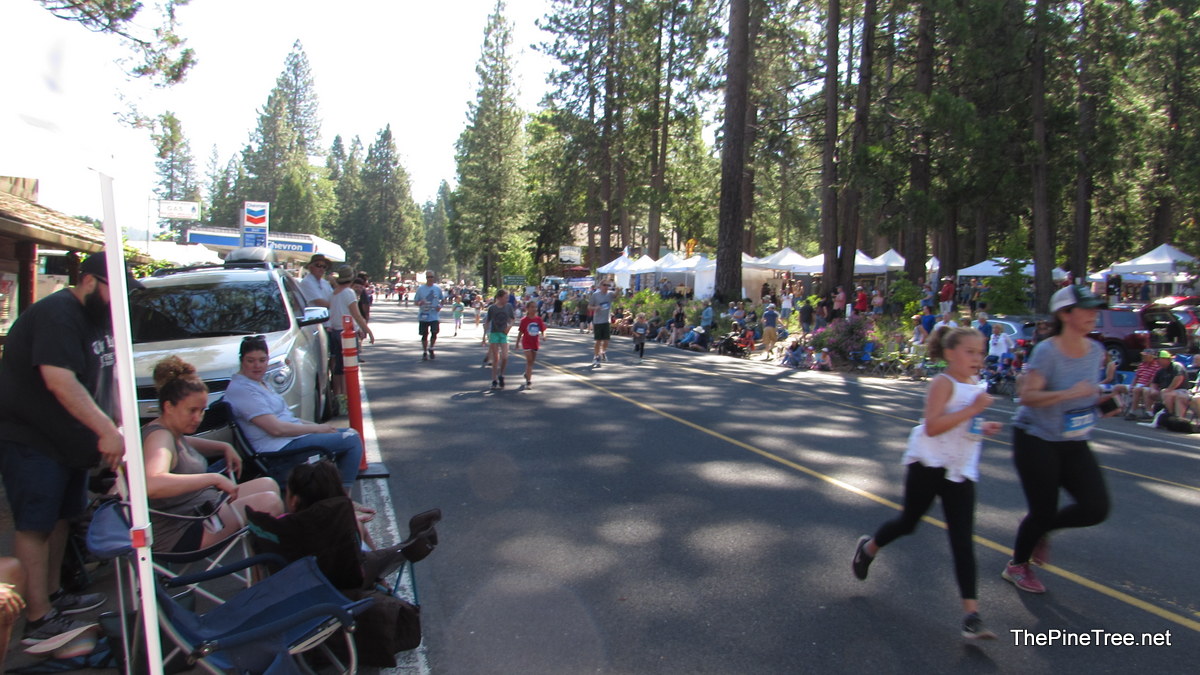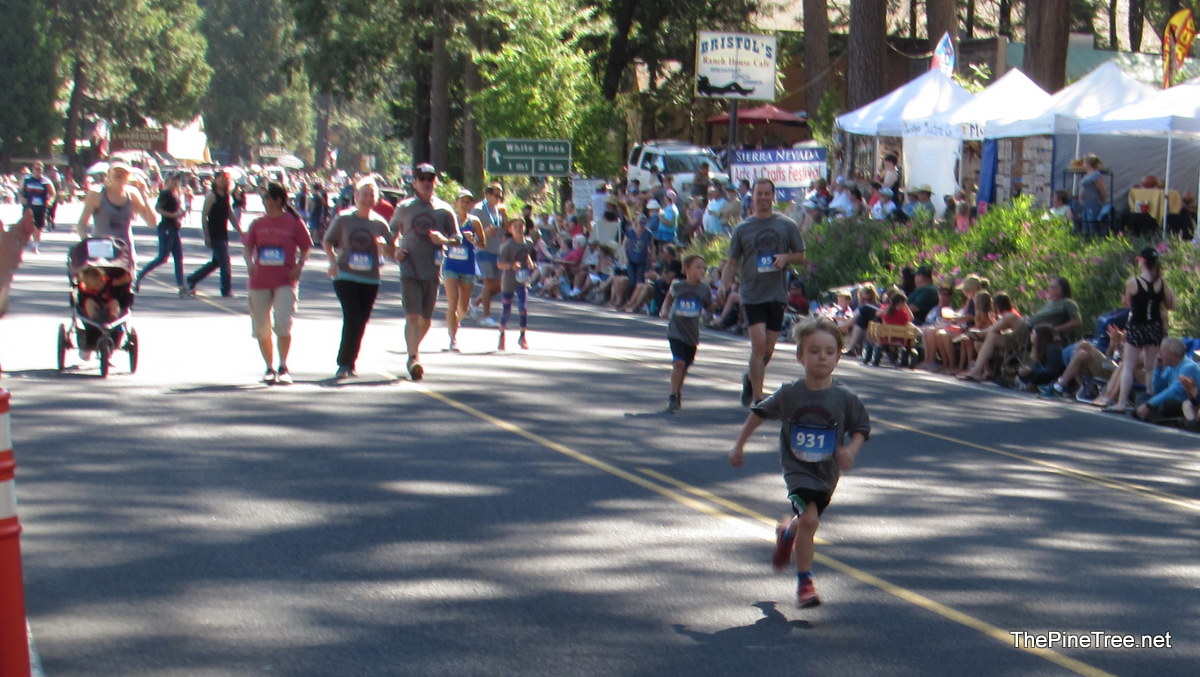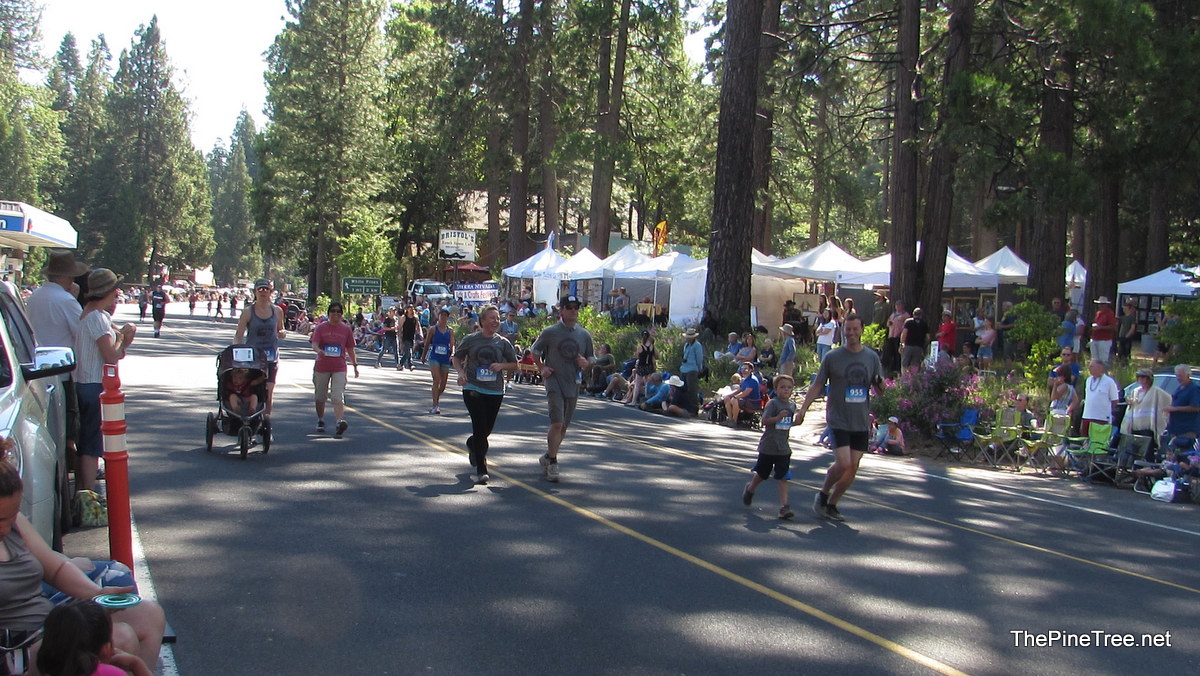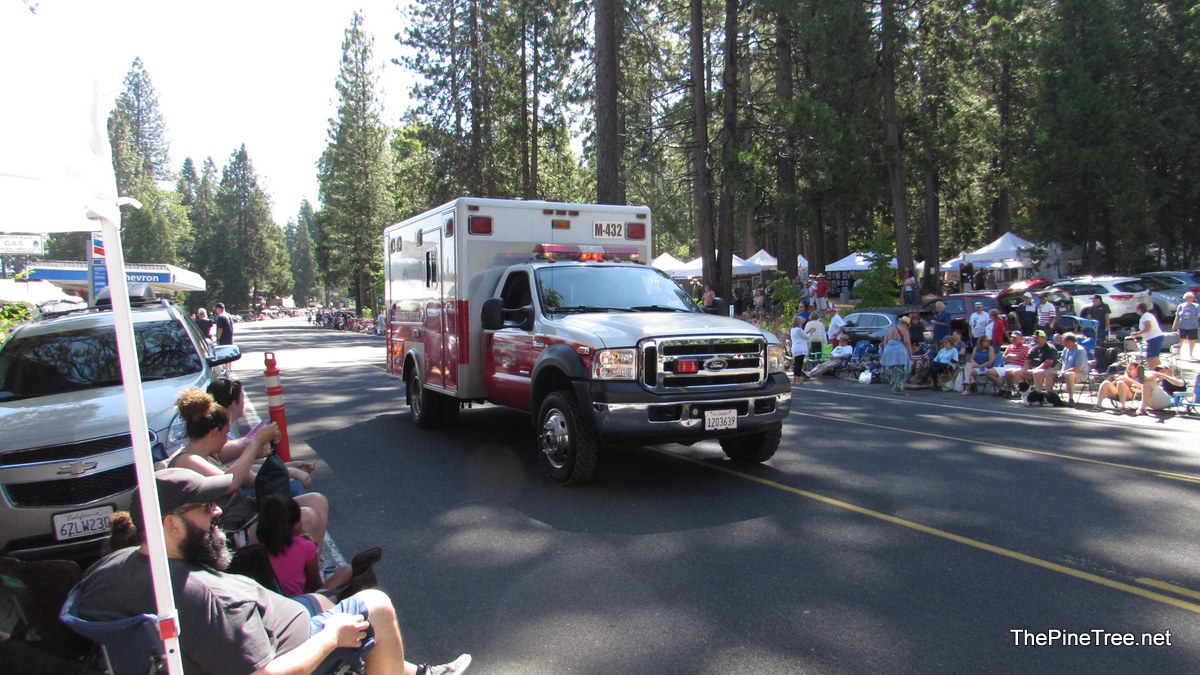 Race registration
Registration will be $10 for all Calaveras kids and $15 for all other participants. Littles riding in strollers will cost $5. Minors must be registered by a parent or guardian. Sorry but there will be no refunds if you cannot race. Runners and walkers have three opportunities to register: (1) online at ultrasignup.com through June 30, (2) in person from 4 - 6 pm July 1 at Big Trees Market, or (3) in person the morning of the race. All participants will be given shirts on a first come, first served basis.
Bib pick-up
Runners and walkers who have registered online can pick up their race bibs at Big Trees Market from 4 - 6 pm on Friday, July 1. Otherwise bibs can be picked up at the registration table at the start of the race on July 2.
Day of the event
Same-day registration will start at 8:00 am at the bottom of the Arnold Byway on July 2. There is no parking at the Byway as this is the staging area for parade floats. Participants are encouraged to park at Cedar Center. A bus will pick runners up at Cedar Center at 8:45 am and 9:15 am and deliver them to the race start. Runners who do not make it on the bus for the 9:15 am departure will need to find a way to the race start on their own. The road closes at 9:30 am and doesn't re-open until the parade is over, so please plan accordingly. Pre-race warm-ups will commence at 9:45 am, and the race will begin promptly at 9:50 am (pending the highway closure). T-shirts and snacks will be available in the parking lot of El Dorado Savings Bank. This is also where racers can meet up with their families.
Awards
Awards for the top three individuals (male and female) in each category will receive a medal upon finishing the race. Categories are Preschool - 1st grade, 2nd - 5th grade, 6th - 8th grade, 9th - 12th grade, adult, and senior (55+). Categories are based on where the participant will be in the fall of 2022.
After the race
After the race, stick around and enjoy the annual Arnold Independence Day parade from 10-11 along the same route as the Firecracker Mile.
07/02/2022
-
The 2022 Ironstone Vineyards Independence Day Celebration!
Murphys, CA...Get ready for a day of live music, craft vendor booths, food, wine and beer, bounce houses and kids activities, a rock climbing wall and, of course, the BEST firework display for miles around.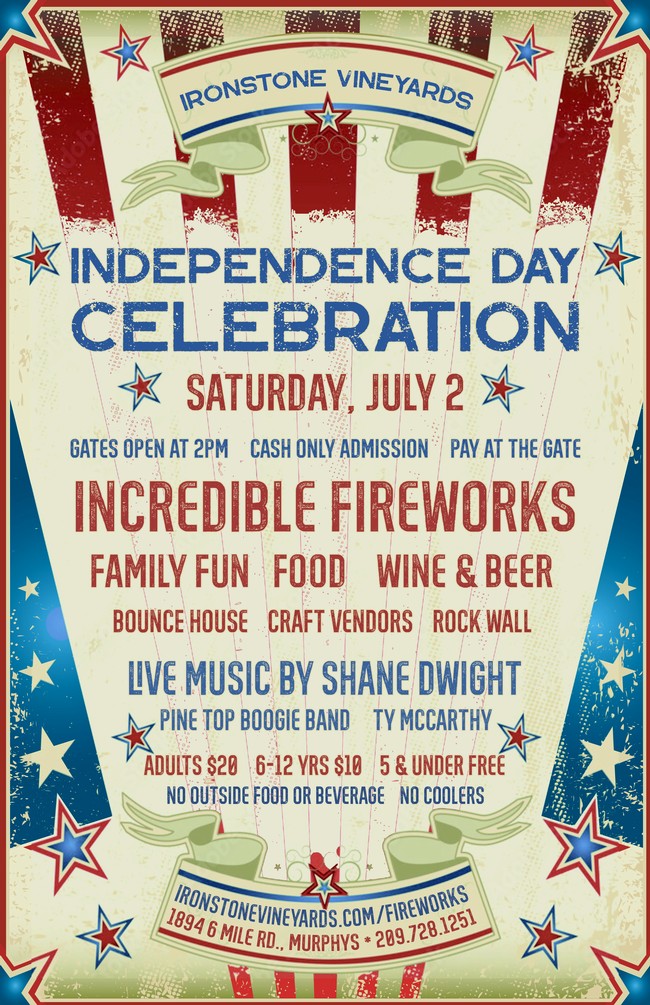 As many of you know, California's on-going drought conditions and thereby imminent fire danger is a subject that is not to be taken lightly. While, of course, the enjoyment of our guests remains paramount, it is only surpassed, in terms of importance, by the responsibility of providing a safe atmosphere for our patrons and surrounding community. The combination of the inherent fire danger that hosting a firework show carries and the aforementioned conditions makes navigating such an event very tricky. So tricky that, as many may have noticed, the majority, if not all, of our beloved neighboring shows have been forced to cancel.
We are thankful that, because of our unique venue layout, seasoned professional firework show planners and technicians, support and input from our local and state fire department, and an overall on-going dedication to maintaining the most safe possible experience, we are in a position to carry on with the firework show and provide guests with what we believe is the most fantastic firework show for miles around. However, in the name of safety, there will be some extra precautions taken this year. Primarily in terms of the height of the fireworks that we use for the show.
While in years past our highest-flying fireworks shot up between 500 and 600 ft., this year we will keep our fireworks to around (or under) 200 ft. It should be noted that, the number of fireworks we will use will not change and the overall brilliance of the fireworks will not be sacrificed. We simply need to keep the show a bit lower in the name of safety.
Also, because of the heightened awareness and attention to fire safety this year, CHP will be especially sensitive to those who try to park on 6 Mile Rd. outside and around our venue. Those who try to do so, can almost guarantee to be ticketed and/or towed.
Of course, should we experience a further decrease in the air humidity, higher temperatures, or increased windspeeds, this is subject to change. We will be sure to notify the public every step of the way. Again, we are so thankful for the opportunity to be able to host such an incredible event that we, as well as our
community, have all been looking forward to so very much.
See you all on July 2nd!
<<  [ 1 ]  >>
1 - 10 of 10