Calendar
Plan B at Milliaire Winery Tasting Room! Music, Tacos, Smash Burgers & Burrito Bowls Await!
Murphys, CA...September 8th, 5 - 7pm Plan B will be taking over the Tasting Room!  Classic Rock n Roll, Tacos, Smash Burgers & Burrito Bowls Await!  $5 Glasses of Wine! $8 Glasses of our Gold Medal Zin Port and Late Harvest Zinfandels in celebration of National Port Day!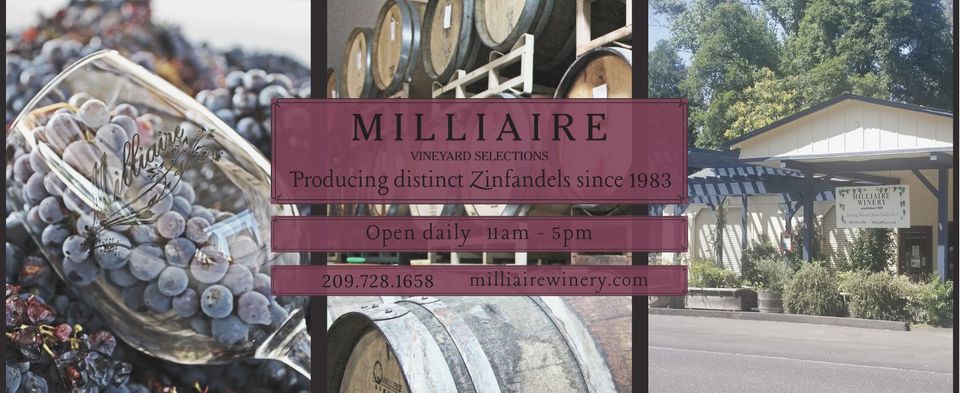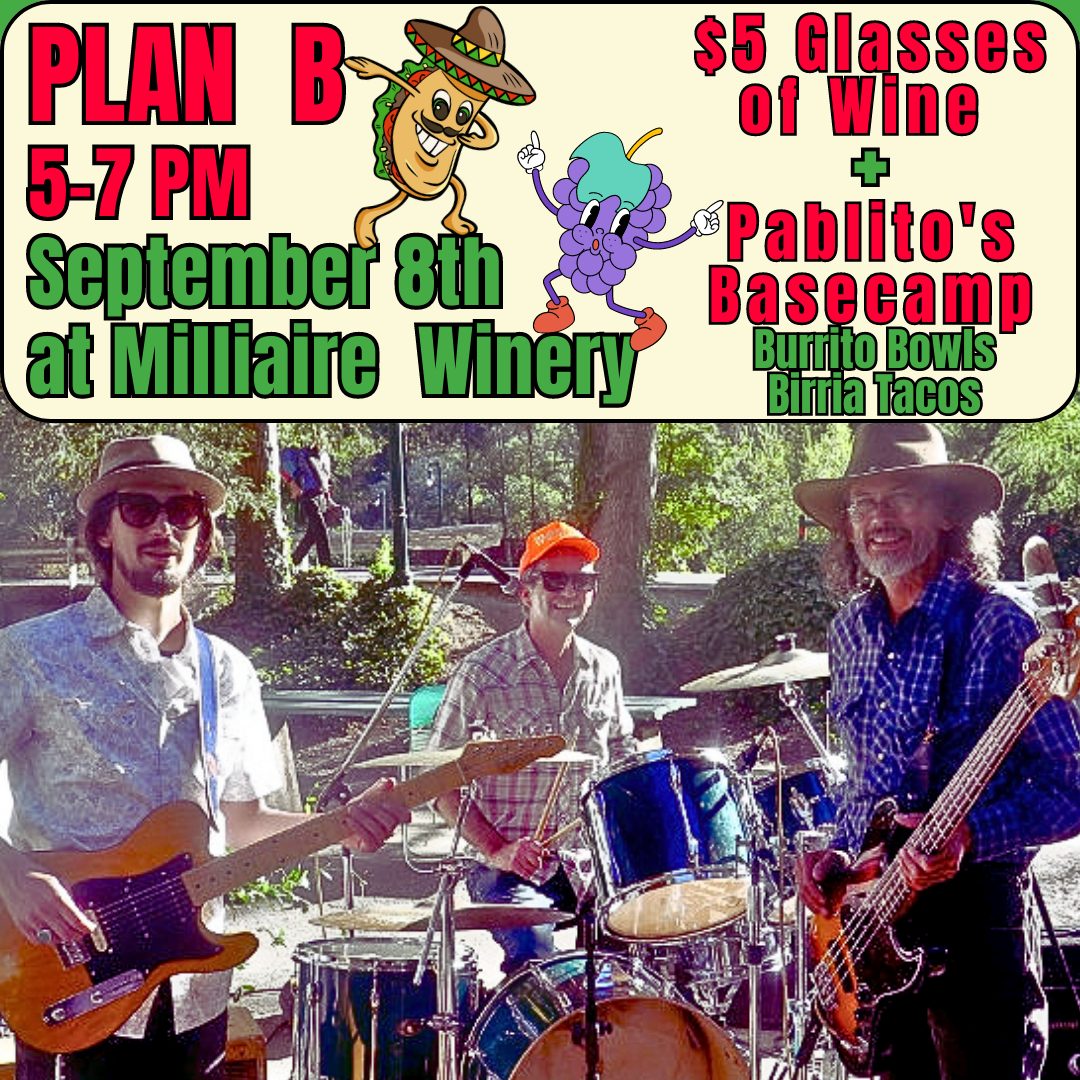 Milliaire Winery is a small family-owned winery founded by Liz and Steve Millier in 1983 in the cellar of their former home in Murphys CA. In 1990, the winery moved to an old Flying A gas station on Main Street in Murphys. The whole building was utilized for daily operations; barrels stacked in the repair bays, wine tanks in the backyard, bottling in the front yard and the tasting room in the office. There were jokes about what was in "those tanks" and a friend of the Milliers' dubbed it the "Roadside Chateau". Following their dreams of making premium wines from the Sierra Foothills, today Milliaire Winery has expanded and occupies over an 8,000 square foot winery with a dedicated barrel room and modern crush pad facility. The Milliaire Winery tasting room still resides in the old "Roadside Chateau" at 276 Main Street. Learn more about how Liz and Steve met!
---
05:00 PM - 07:00 PM
09/08/2023
---
Advertising
Entertainment
Life & Style
Murphys
Shopping
What's Related
These might interest you as well