Coming Soon...
Thursday, Mar 23
All Day
New Artwork Displayed at the Arts of Bear Valley Window Gallery in Arnold
10:00 AM
Master Your Cross Country Skiing Skills at Bear Valley Adventure Company
Friday, Mar 24
All Day
New Artwork Displayed at the Arts of Bear Valley Window Gallery in Arnold
Saturday, Mar 25
All Day
New Artwork Displayed at the Arts of Bear Valley Window Gallery in Arnold
07:00 PM
Saturday Night Live Music!
Sunday, Mar 26
All Day
Our Sunday Edition with Local Features, Local Specials & More Every Sunday All Day Long!
All Day
New Artwork Displayed at the Arts of Bear Valley Window Gallery in Arnold
10:00 AM
Master Your Cross Country Skiing Skills at Bear Valley Adventure Company
Monday, Mar 27
All Day
New Artwork Displayed at the Arts of Bear Valley Window Gallery in Arnold
Tuesday, Mar 28
All Day
New Artwork Displayed at the Arts of Bear Valley Window Gallery in Arnold
05:30 PM
Ebbetts Pass Town Hall Meeting-Tuesday March 28th at 5:30 p.m.
Wednesday, Mar 29
All Day
New Artwork Displayed at the Arts of Bear Valley Window Gallery in Arnold
Thursday, Mar 30
All Day
New Artwork Displayed at the Arts of Bear Valley Window Gallery in Arnold
10:00 AM
Master Your Cross Country Skiing Skills at Bear Valley Adventure Company
06:00 PM
Wino Bingo Night at The Game Room
Friday, Mar 31
All Day
New Artwork Displayed at the Arts of Bear Valley Window Gallery in Arnold
Saturday, Apr 1
05:00 PM
Get Your Tickets Now for the Calaveras Chamber's Annual Awards Dinner
Sunday, Apr 2
All Day
Our Sunday Edition with Local Features, Local Specials & More Every Sunday All Day Long!
10:00 AM
Master Your Cross Country Skiing Skills at Bear Valley Adventure Company
Calendar
March Bubbles & Brunch
Fiddleton, CA... March Bubbles & Brunch by Lusso Della Terra! Mar 19th, 2023 from 10:00 AM - 11:30 AM at 21390 Ostrom Rd, Fiddletown, CA 95629 Fiddletown, CA 95629 - 2092265969 Enjoy our new bubbles and brunch format! Sip Bite Sip Catering will be preparing a 3 course brunch menu with thoughtful sparkling pairings.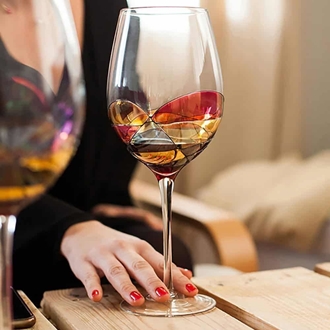 First course- Bacon and cheddar croissant
Second Course-Corn beef and hash with scrambled egg
Third Course-Cinnamon sticky bread…Individual monkey bread

https://www.exploretock.com/lussodellaterra/event/390405?date=2023-03-19&size=1&time=10%3A00

Lusso Della Terra which means "Luxury of the Land" was created to express a true love and passion of the complexity of the grape and the art of winemaking.
---
10:00 AM - 11:30 AM
03/19/2023