The Great Gatsby at the Metropolitan January 20th - February 12th
San Andreas, CA...A self-made millionaire, Jay Gatsby's desire for wealth, popularity, and power in the Jazz Age hides a deeper passion: his love for Daisy, the woman he met and fell for years ago, but who has since married wealthy, hulking browbeater Tom Buchanan. When Daisy's cousin, Nick Carraway, happens to become Gatsby's unwitting neighbor, he soon finds himself to be a liaison between Gatsby and Daisy.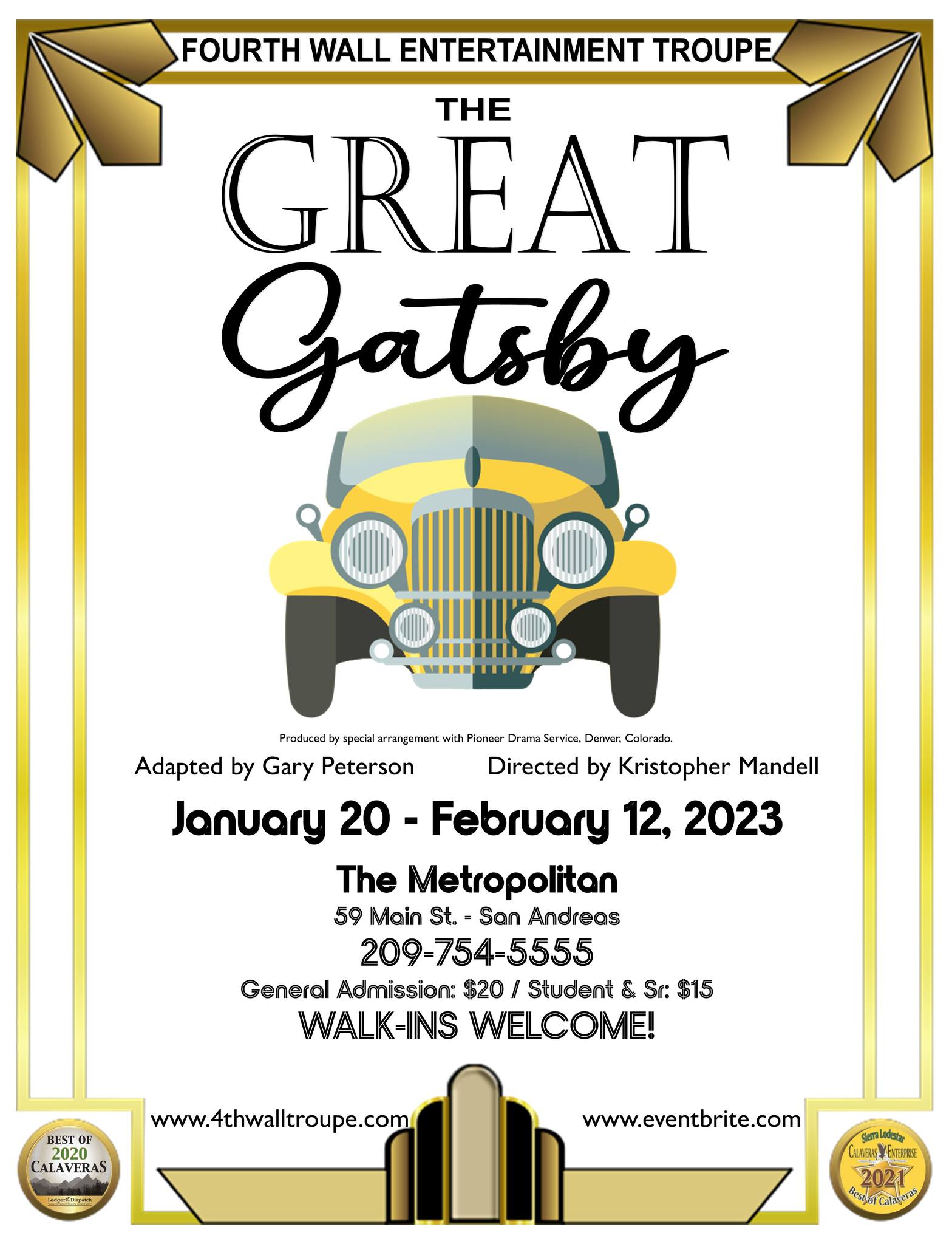 You will find yourself immersed in the Roaring 20s from the moment you walk in the door!
---
01/29/2023
Starts at 02:00 PM