Avery Recycling and Disposal Transfer Station Closed November 4 for Compactor Replacement
Avery, CA...The Avery Recycling and Disposal Transfer Station, located at 4541 Segale Road in Avery will be closed to the public on Friday, November 4, 2022, while the compactor is replaced. Normal business will resume Saturday, November 5th, 2022.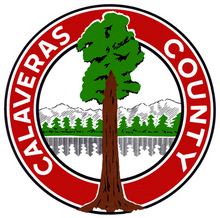 Household trash and recyclables are accepted at the Avery Transfer Station, which is typically open Friday-Tuesday from 8:00 am to 4:30 pm. All Integrated Waste facilities will additionally be closed Thanksgiving Day, Christmas Day, New Year's Day, and Easter Sunday.

For more information on services provided at Calaveras County Integrated Waste facilities, visit intwaste.calaverasgov.us.

---
11/04/2022
All Day Event