Coming Soon...
Tuesday, Sep 27
All Day
Soles 4 Souls for Shoe Drive 2022 is On! Donate Today!
01:30 PM
Calaveras Community Foundation (CCF) Sponsors Vitalant Blood Drive on Tuesday, September 27, 2022
06:00 PM
VFW Post 2600 Dinner
06:00 PM
Angels Camp Candidates Night on September 27th!
Wednesday, Sep 28
All Day
Soles 4 Souls for Shoe Drive 2022 is On! Donate Today!
Thursday, Sep 29
All Day
Soles 4 Souls for Shoe Drive 2022 is On! Donate Today!
Friday, Sep 30
All Day
Soles 4 Souls for Shoe Drive 2022 is On! Donate Today!
05:00 PM
The Angels Camp Farmers Market is Every Friday Through September!
Saturday, Oct 1
All Day
Soles 4 Souls for Shoe Drive 2022 is On! Donate Today!
All Day
The 29th Annual Calaveras Grape Stomp, The Oldest & Largest in California Hosted by The Calaveras Wi
07:00 AM
Lumberjack Day 47th annual Parade & Logging Show
03:00 PM
Live Music at Jazz Cellars all Summer Long
Sunday, Oct 2
All Day
Soles 4 Souls for Shoe Drive 2022 is On! Donate Today!
All Day
Our Sunday Edition with Local Features, Local Specials & More Every Sunday All Day Long!
Monday, Oct 3
All Day
Soles 4 Souls for Shoe Drive 2022 is On! Donate Today!
All Day
Caltrans To Begin Culvert Project on State Route 49 Near Angels Camp
Calendar
The 26th Annual Ironstone Concours d'Elegance is Sep 24, 2022
Murphys, CA...The Ironstone Concours d'Elegance is an antique and classic car show held each September at Ironstone Vineyards near Murphys, California. Some 300+ antique and classic cars participate. The event also features vintage trailers, housecars, antique trucks and motorcycles, race cars and wooden boats. Honored guests from the old-car hobby and the auto industry regularly participate.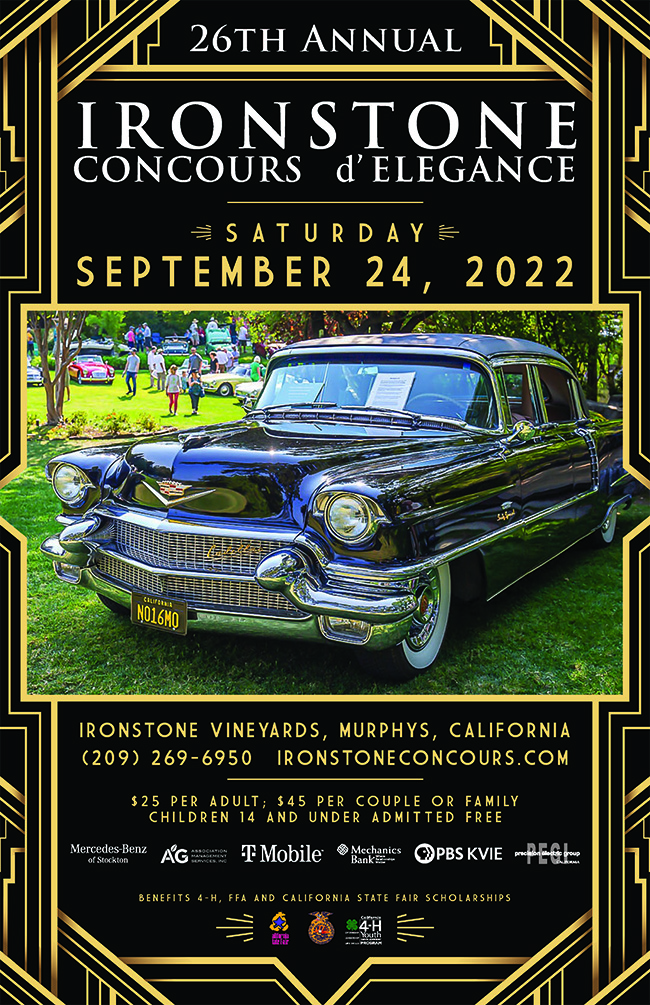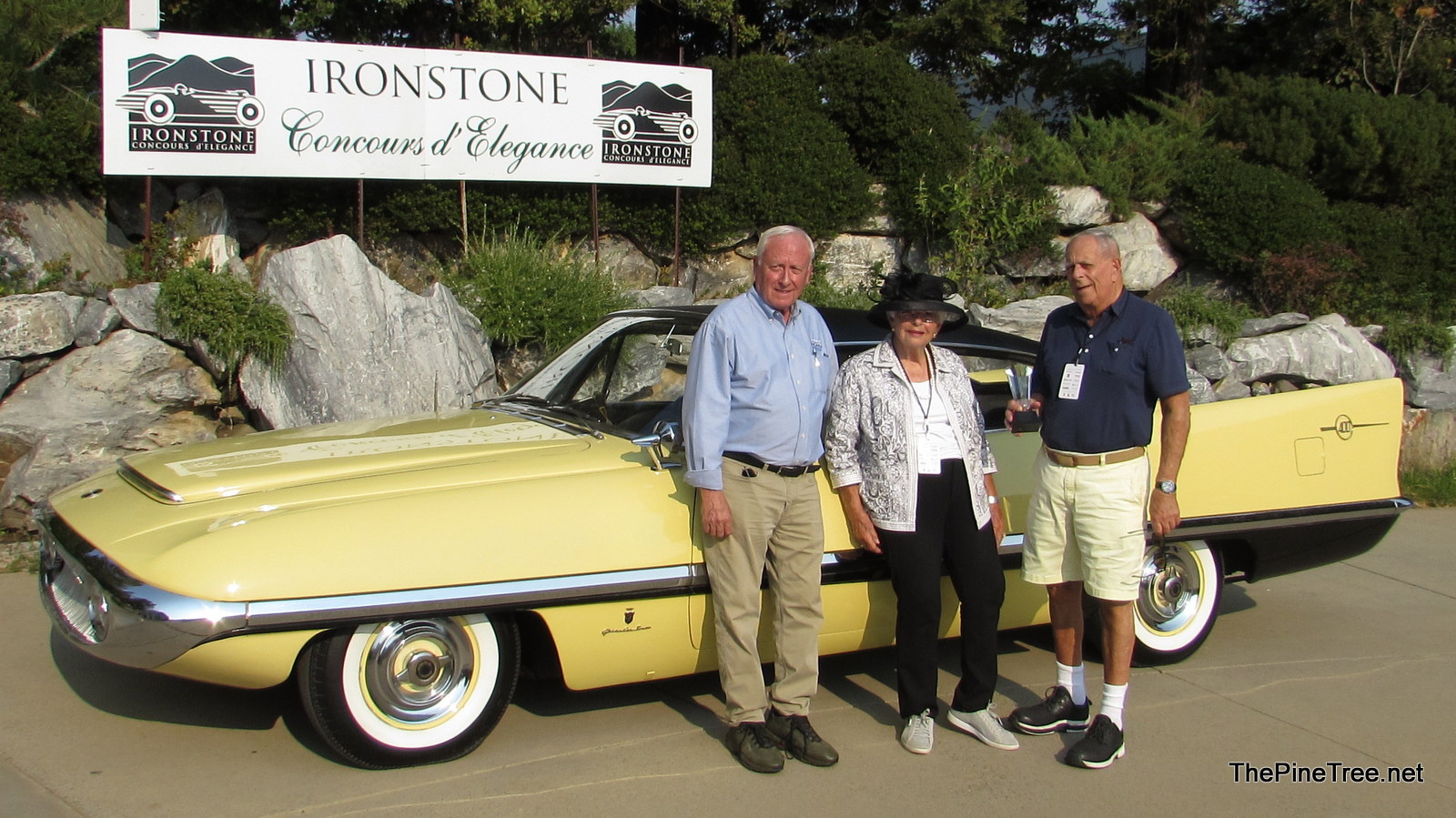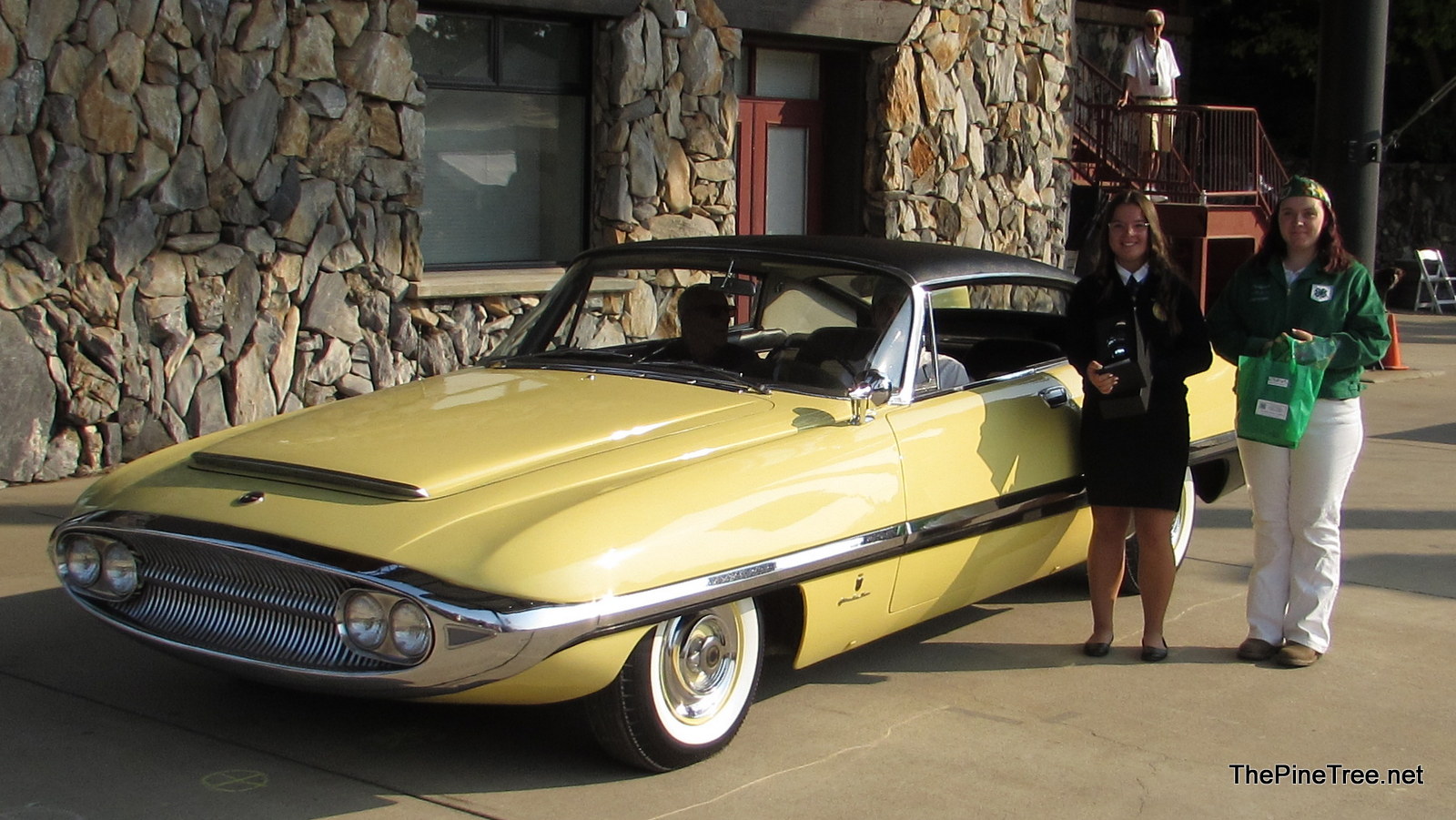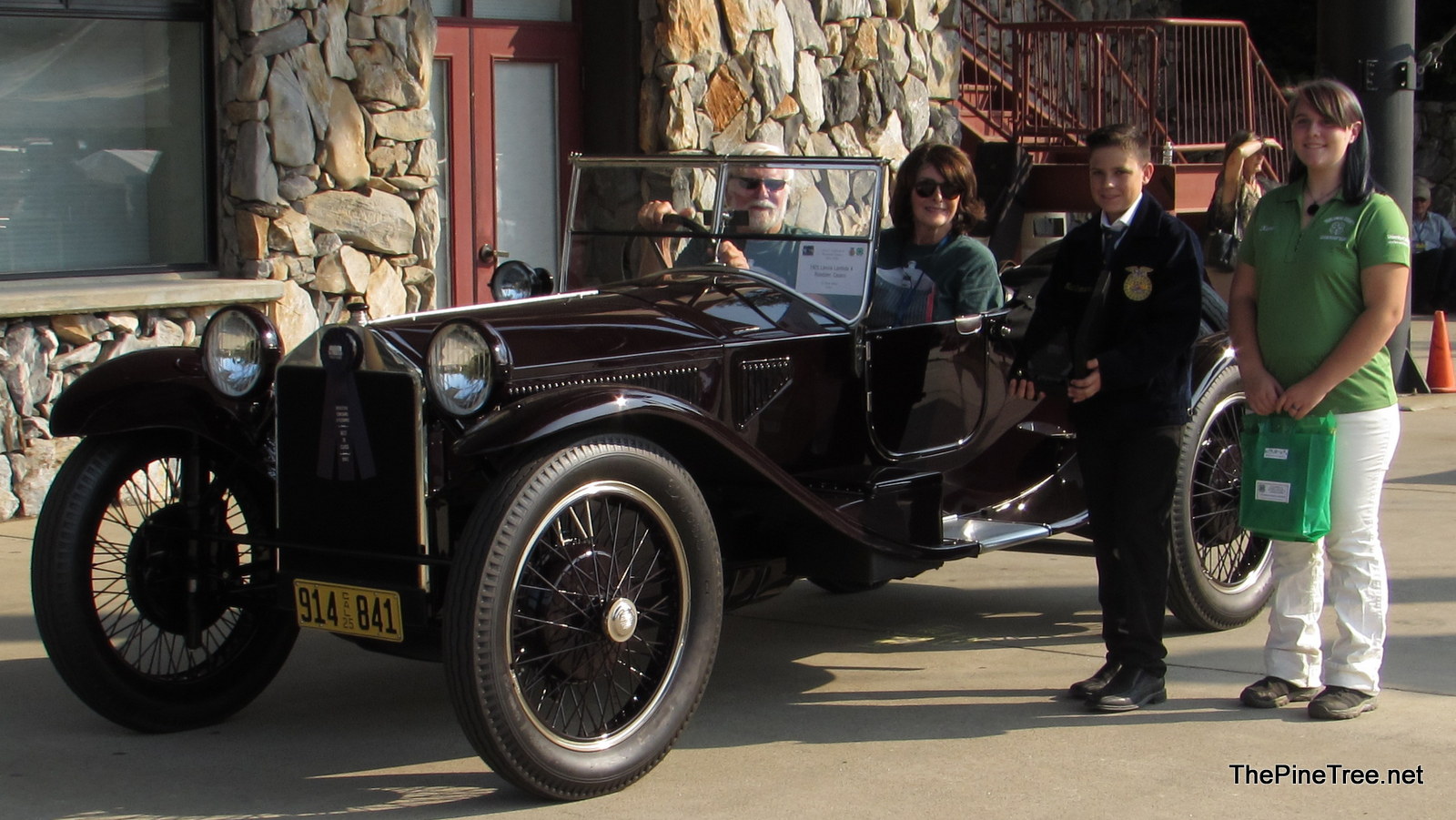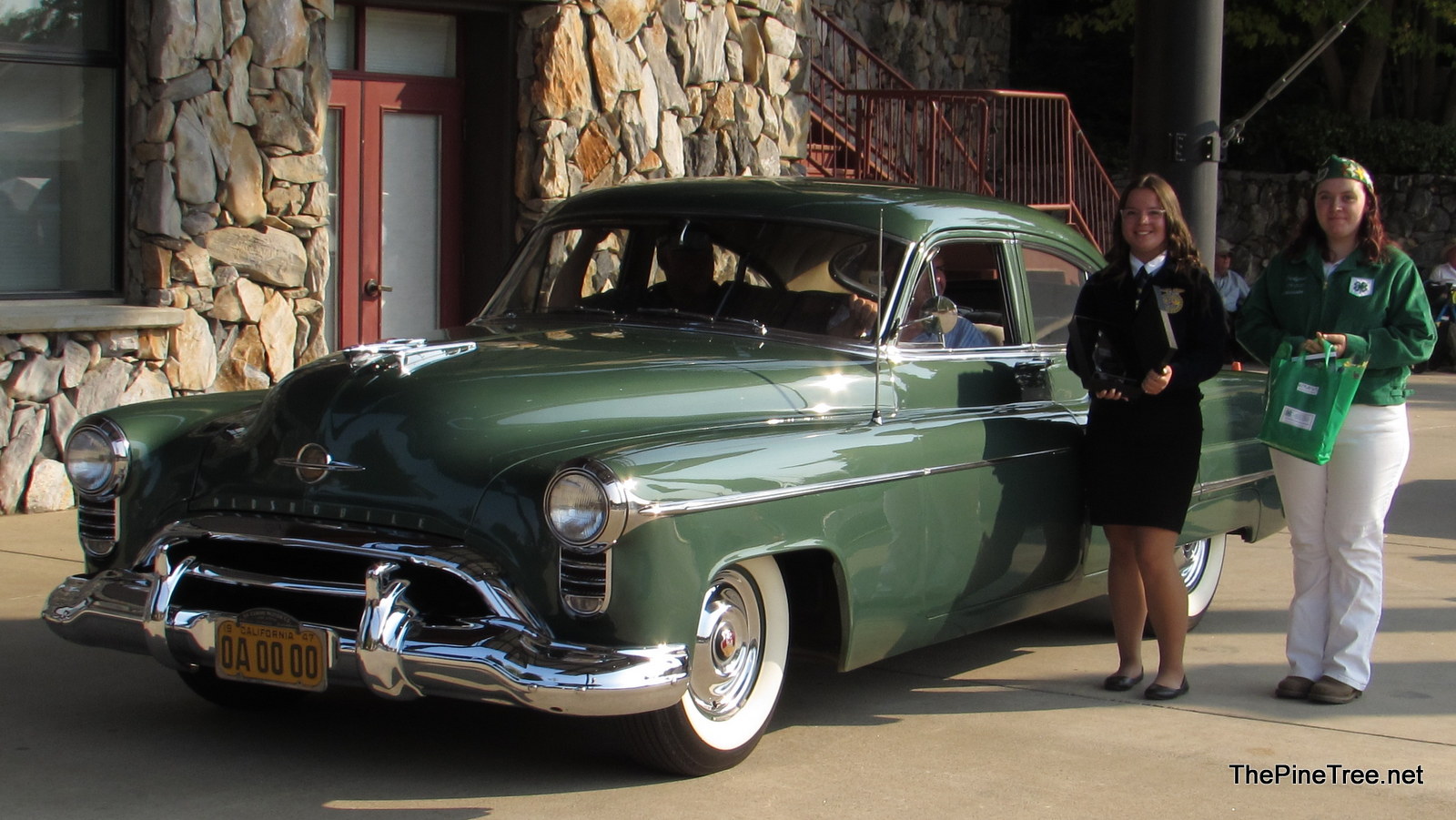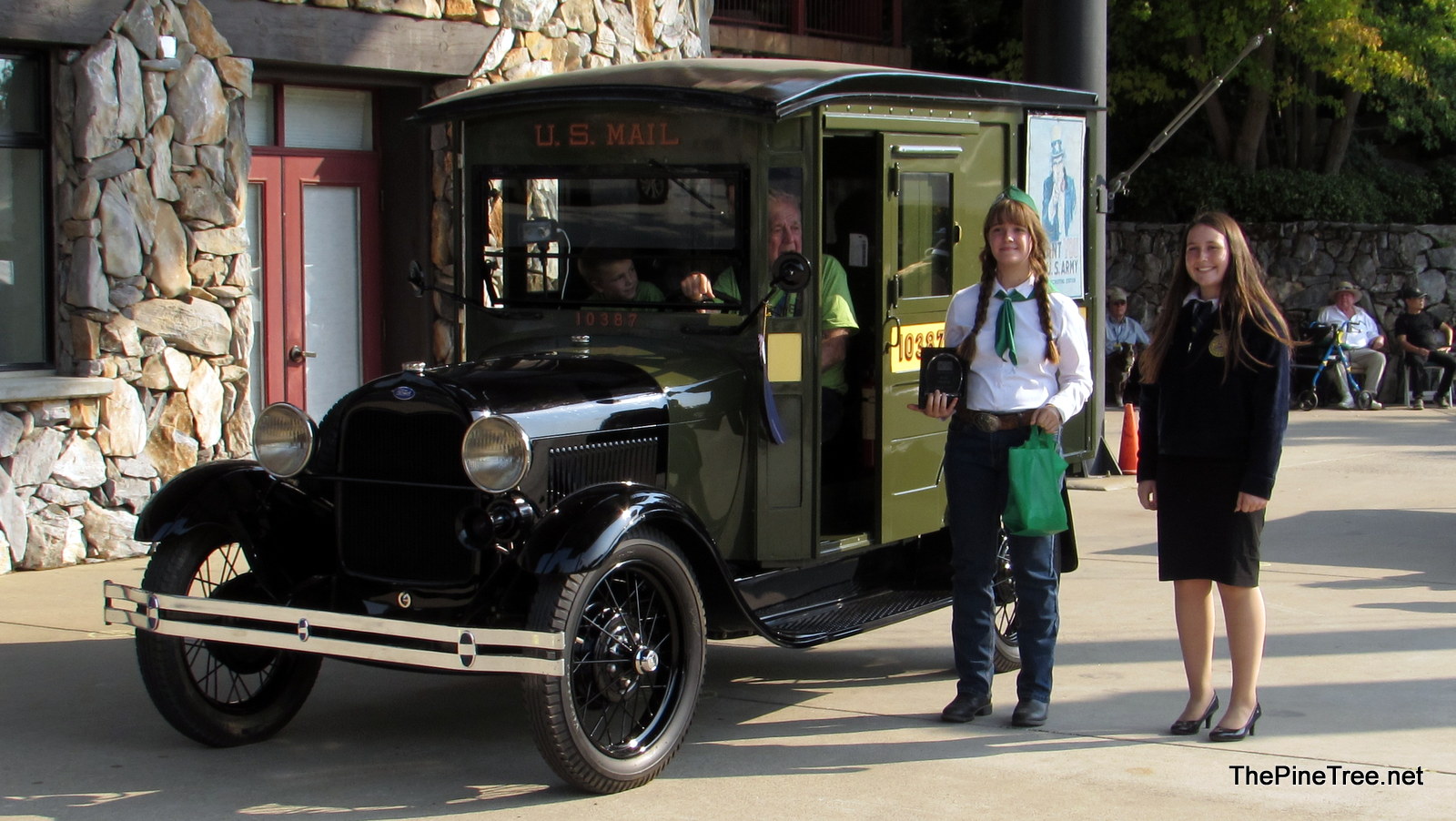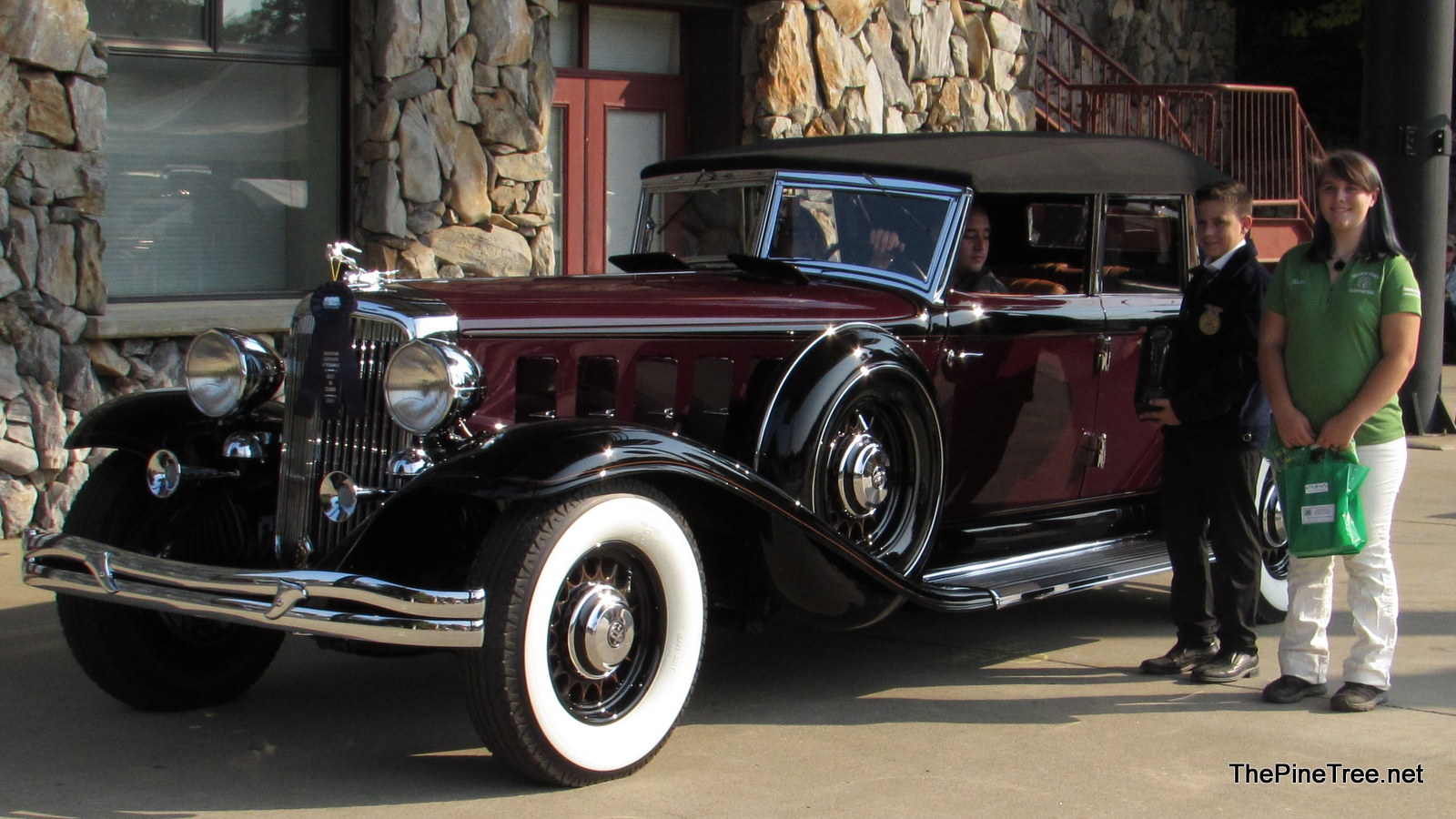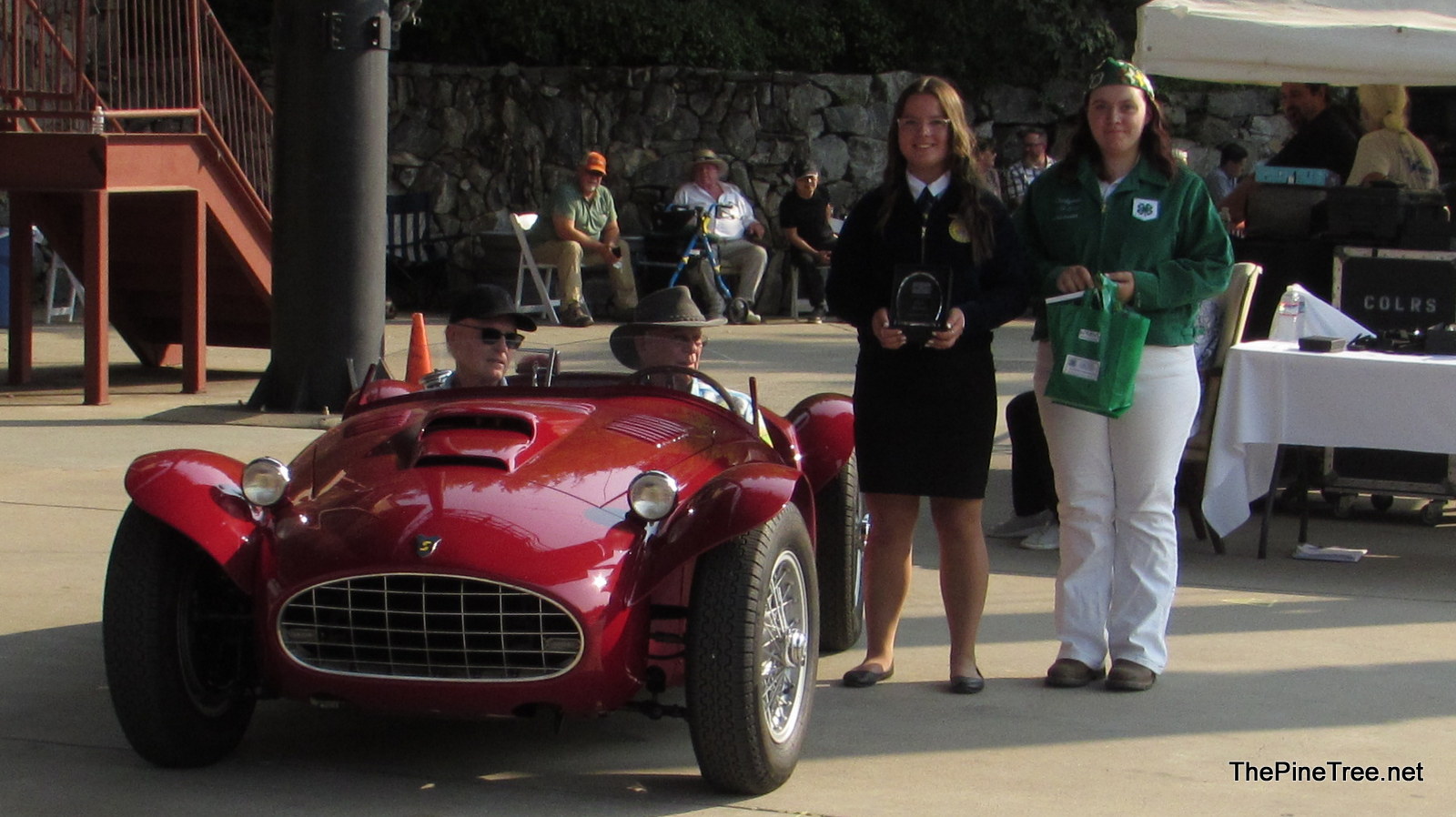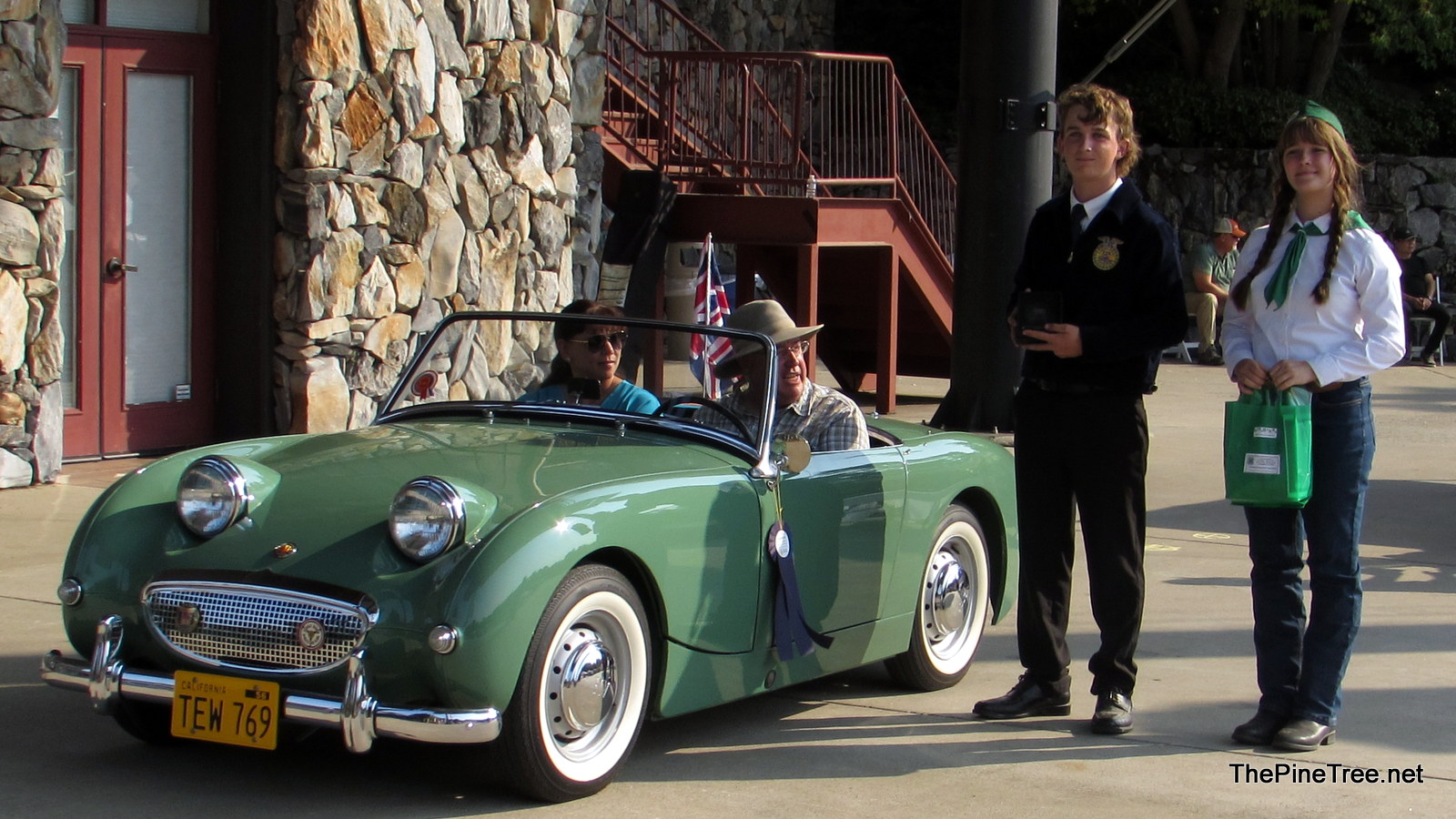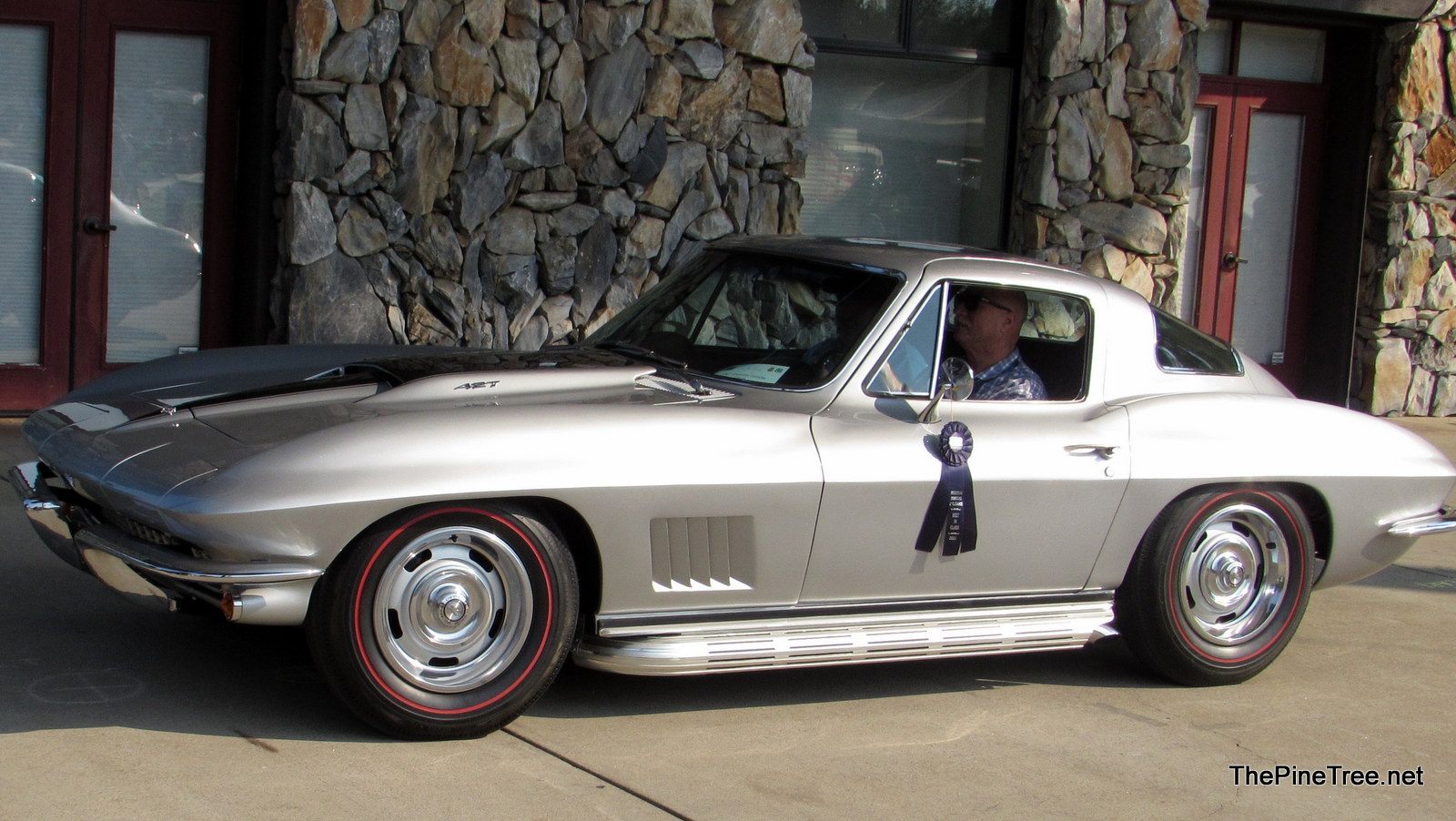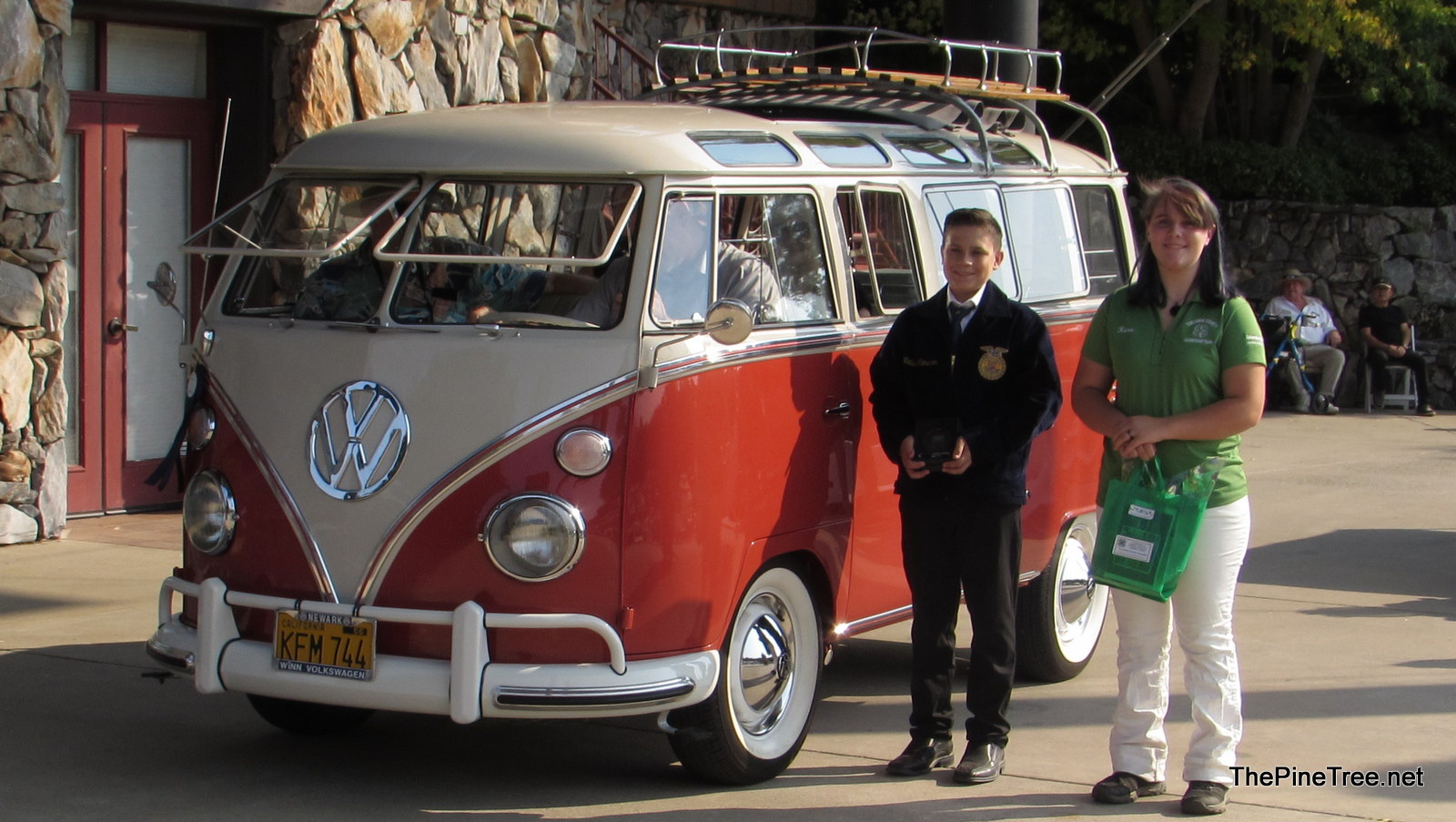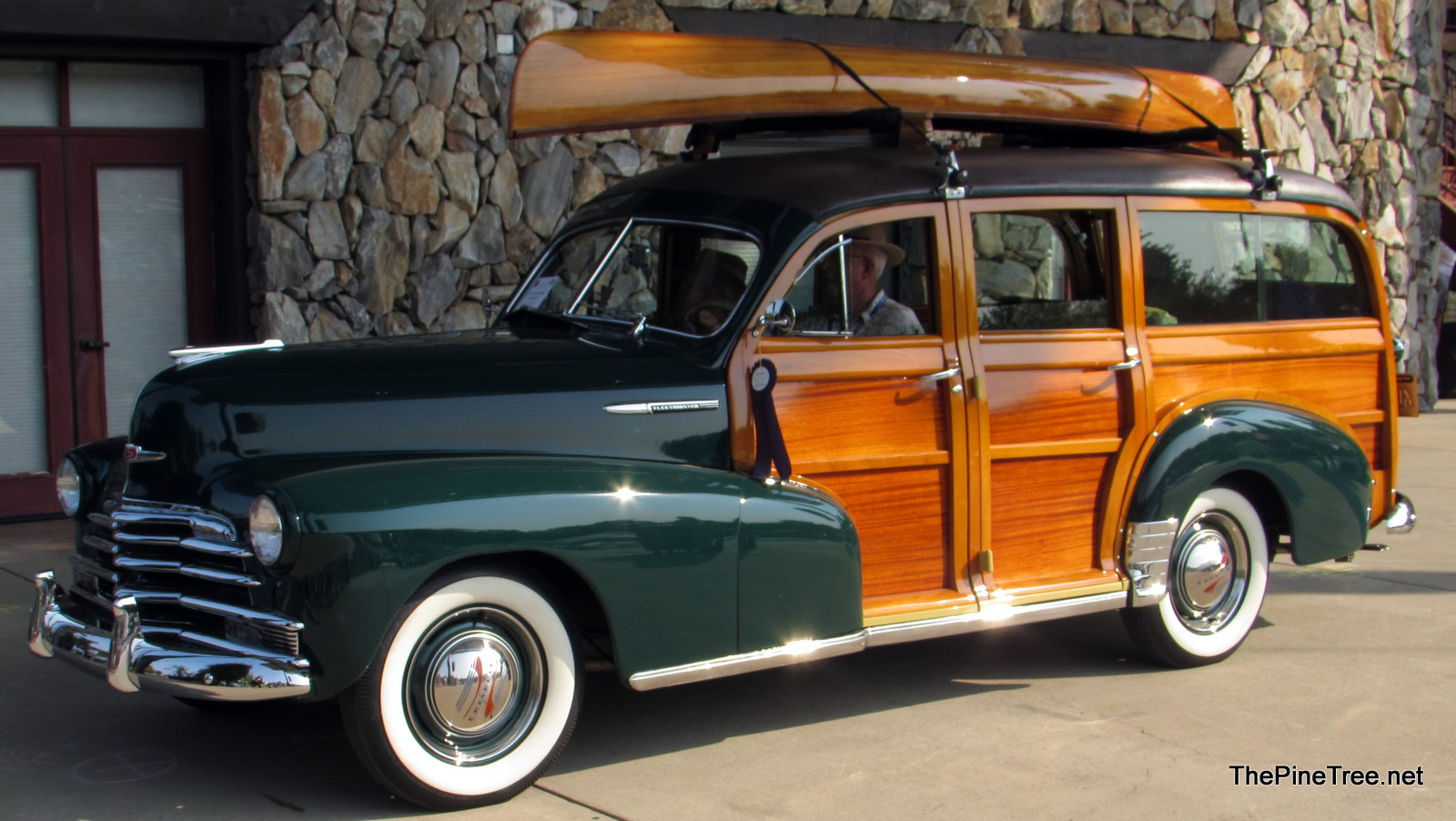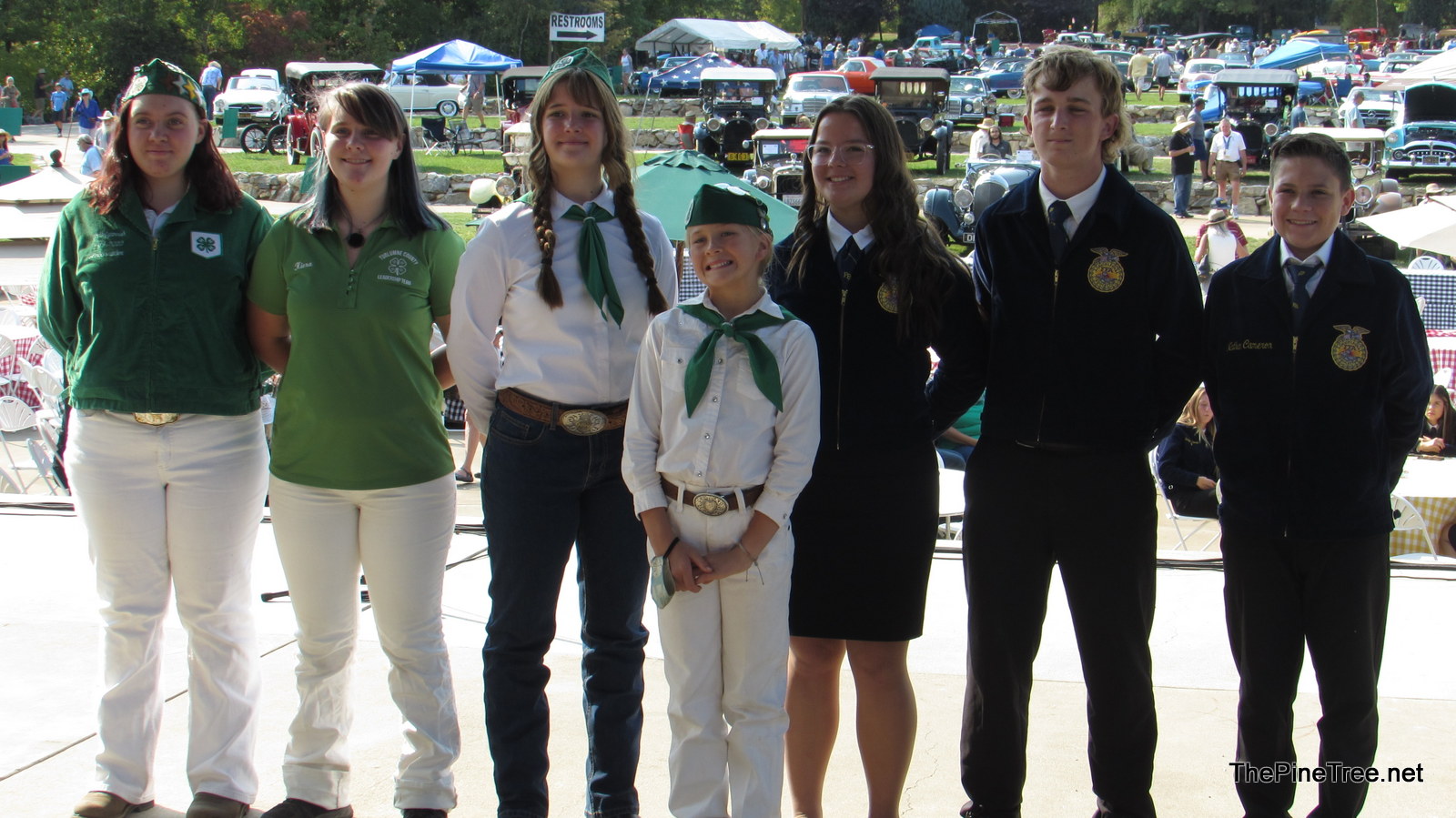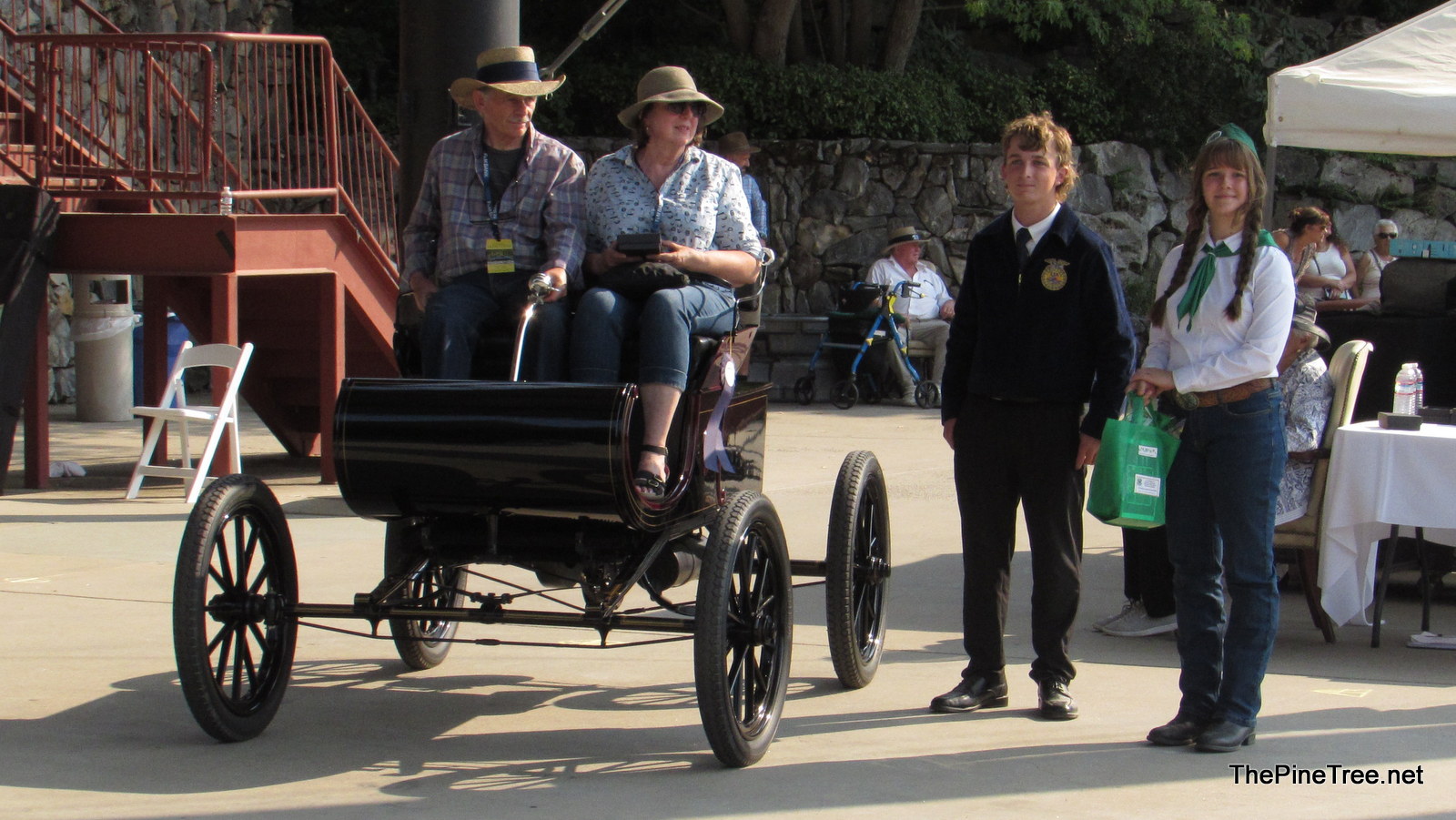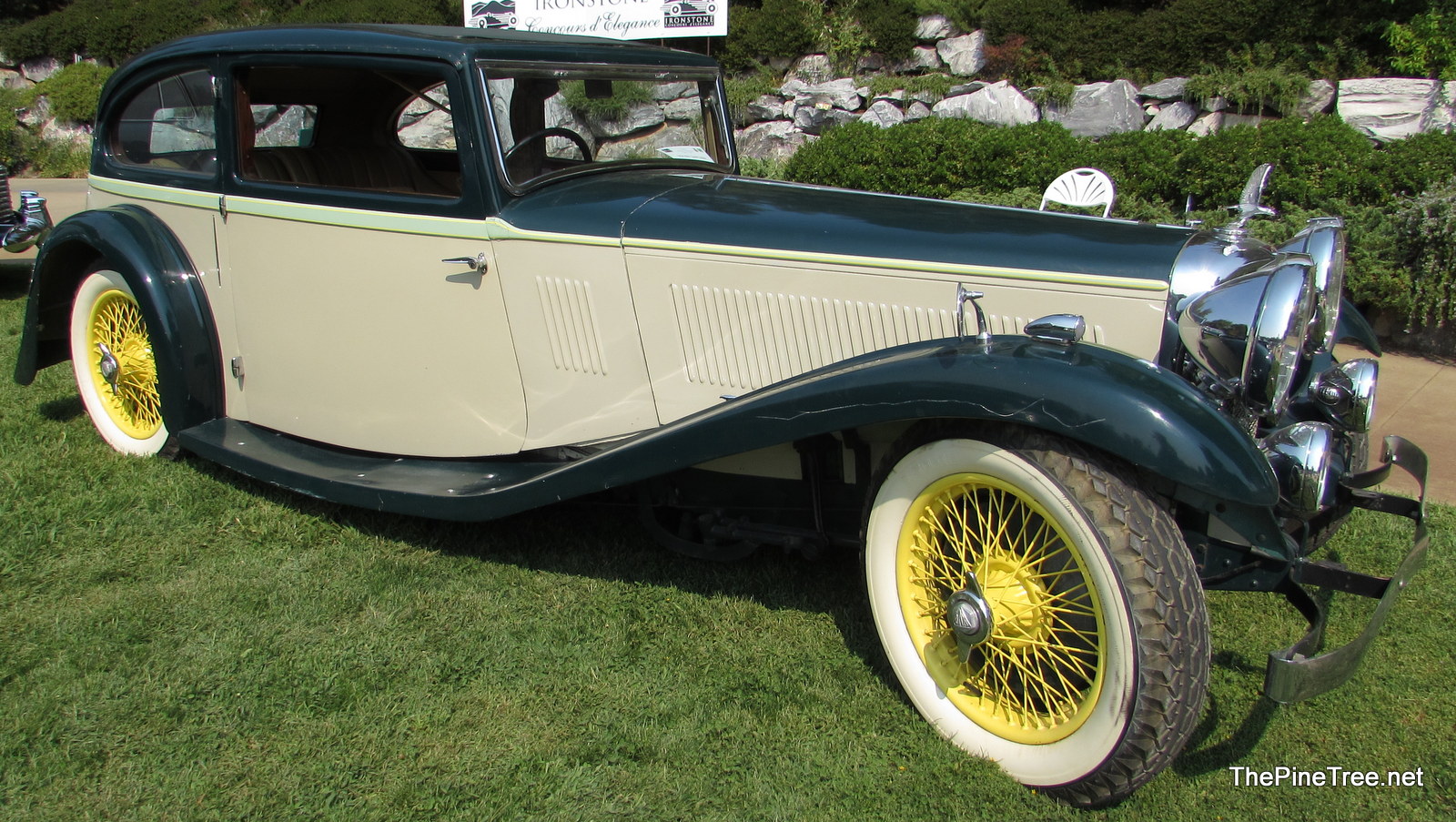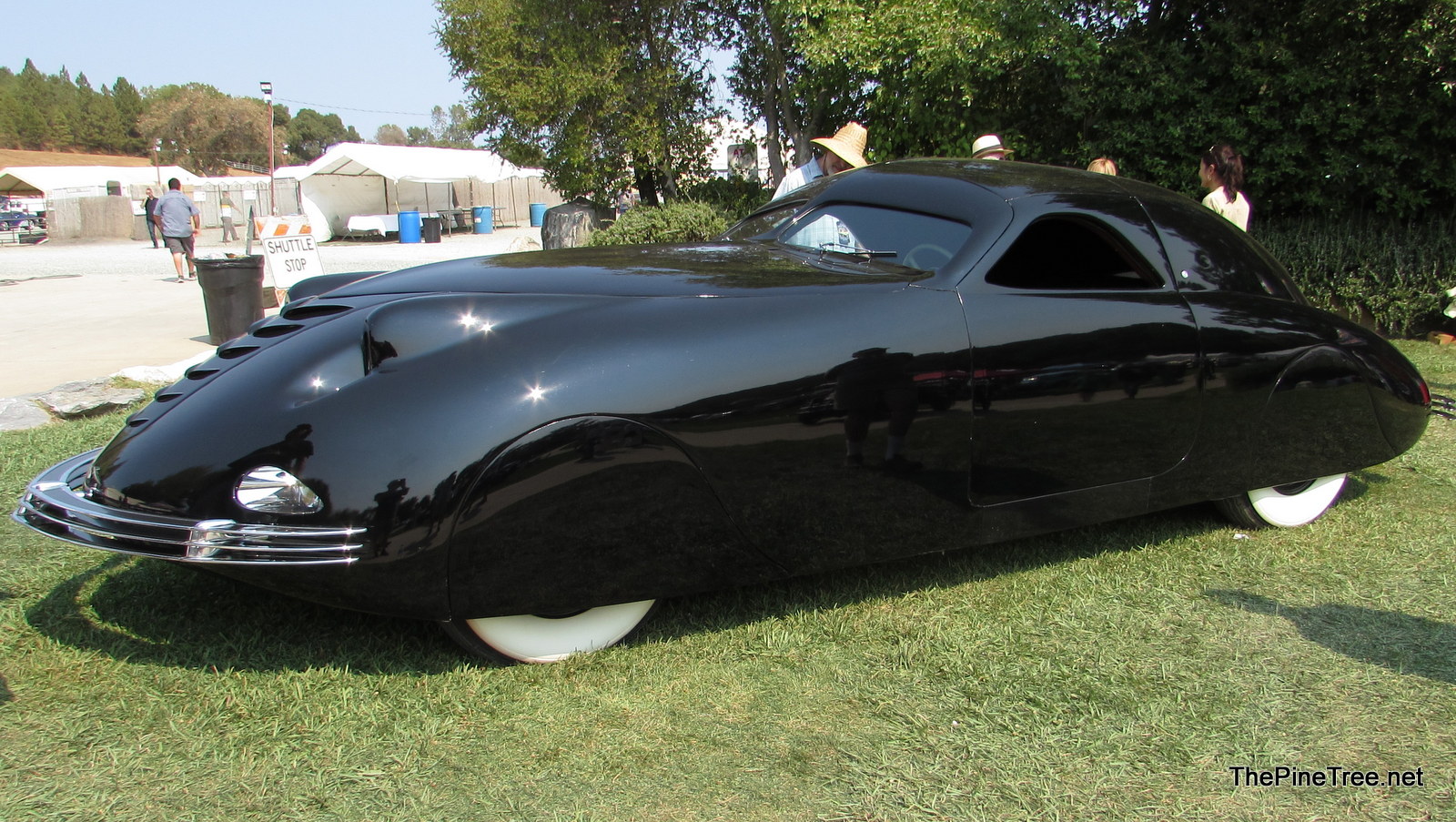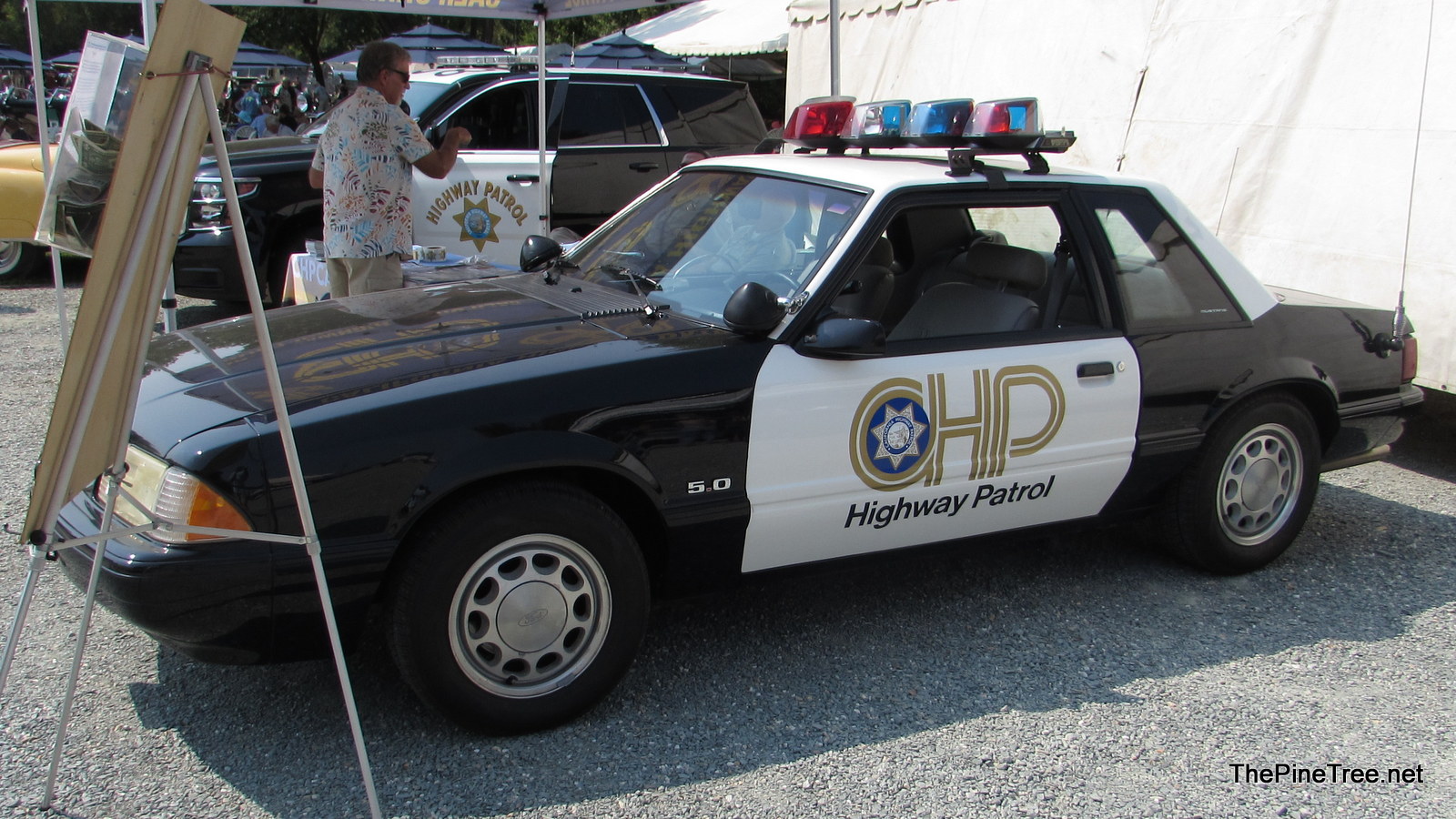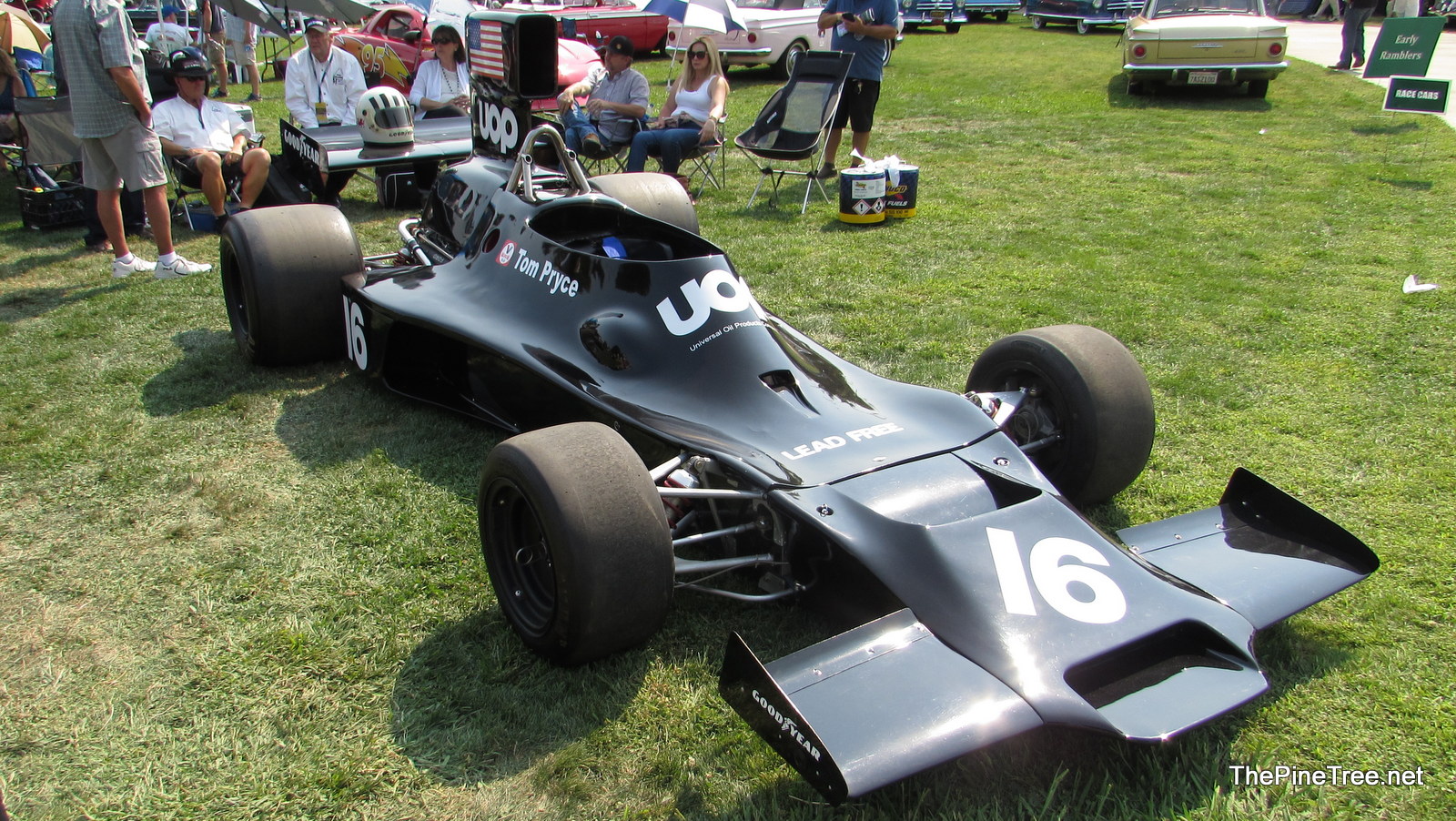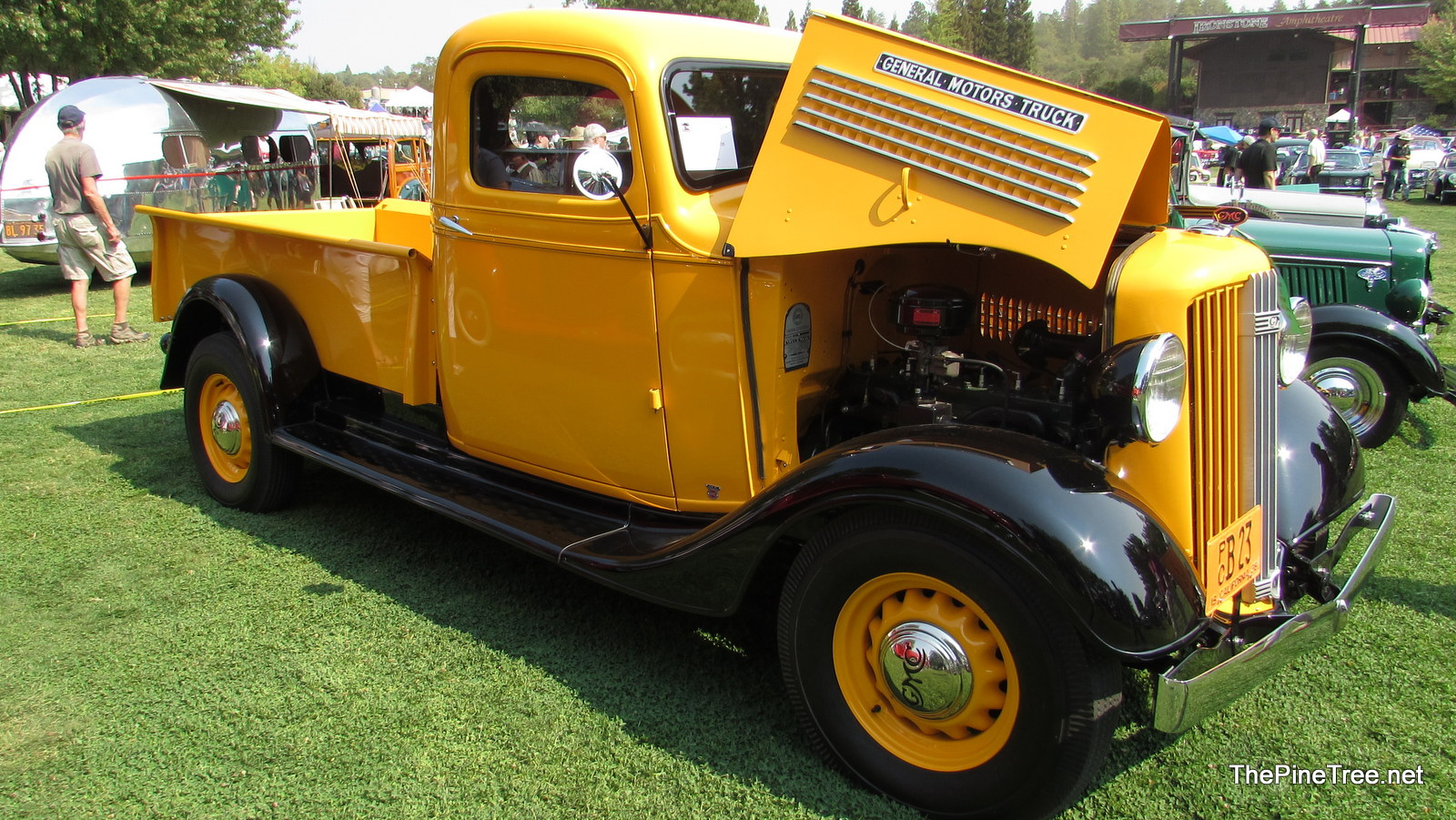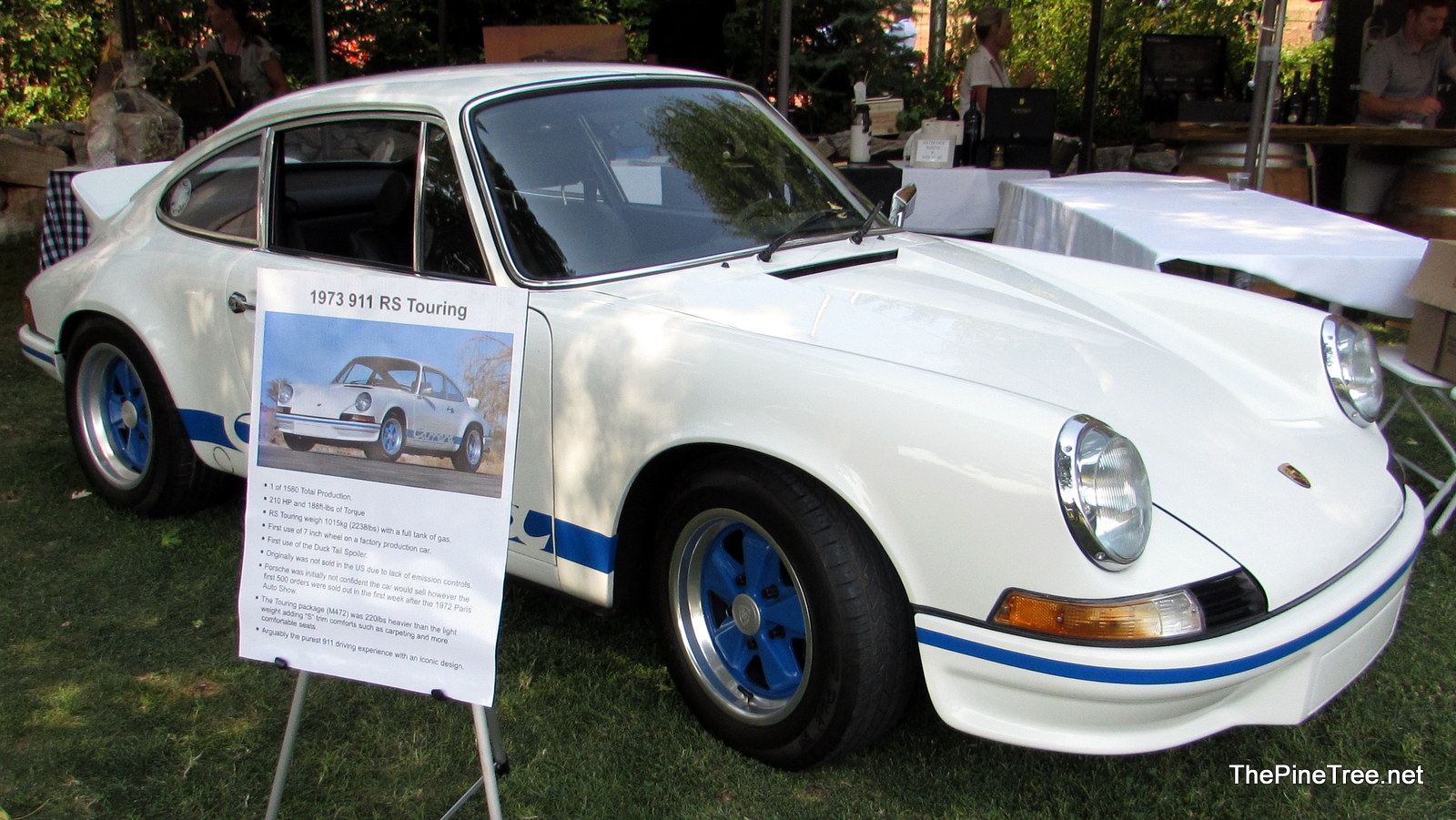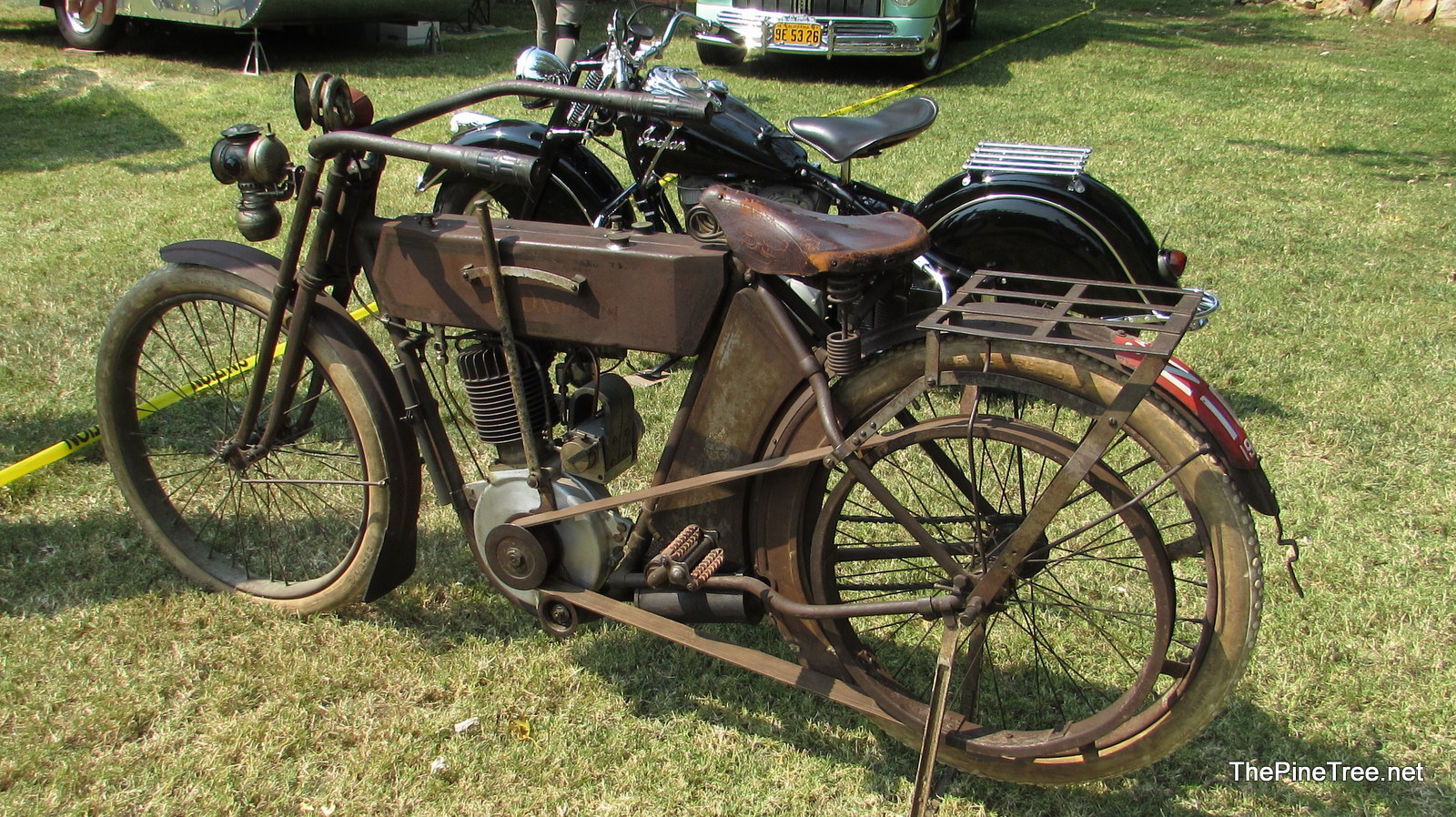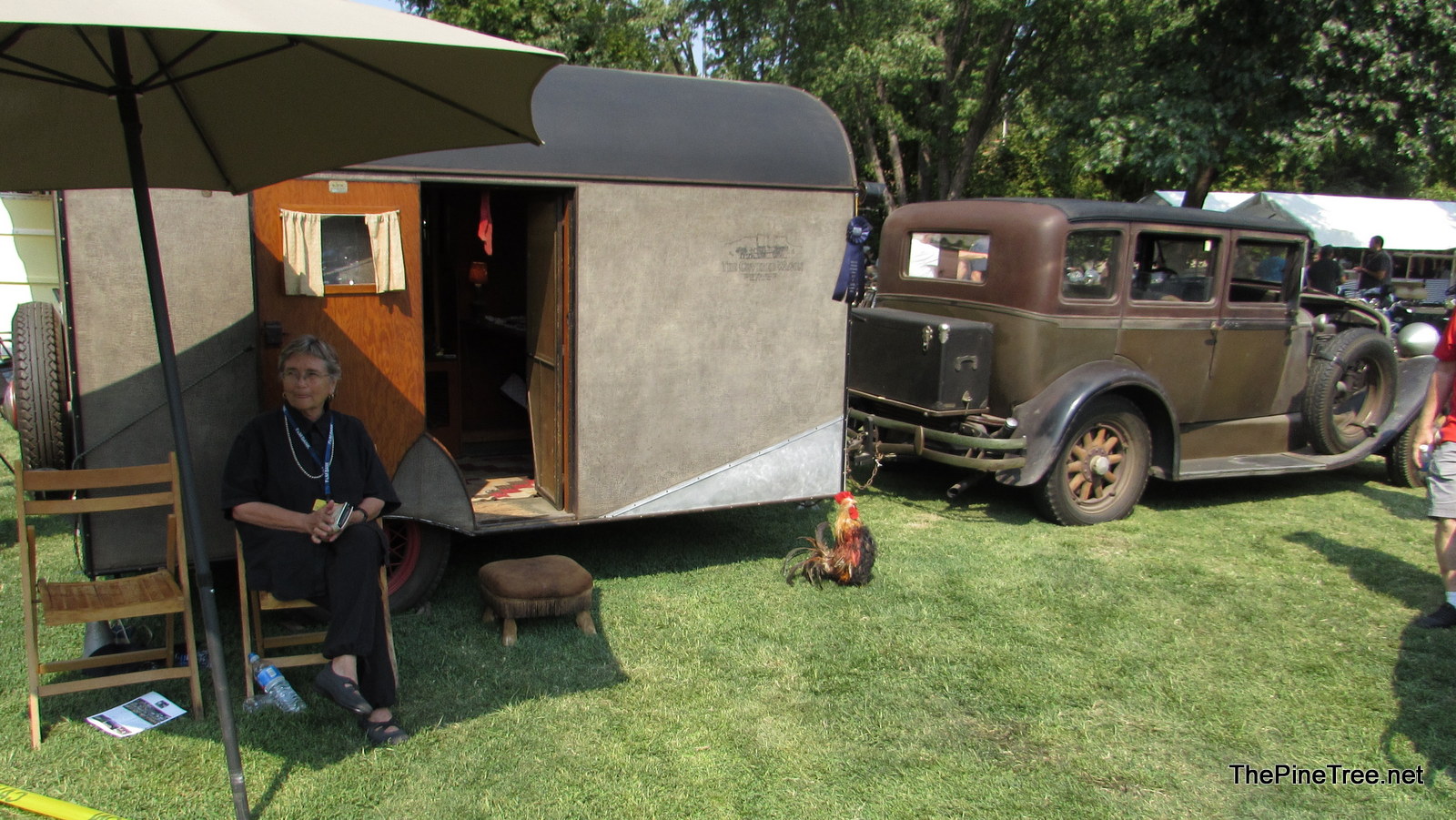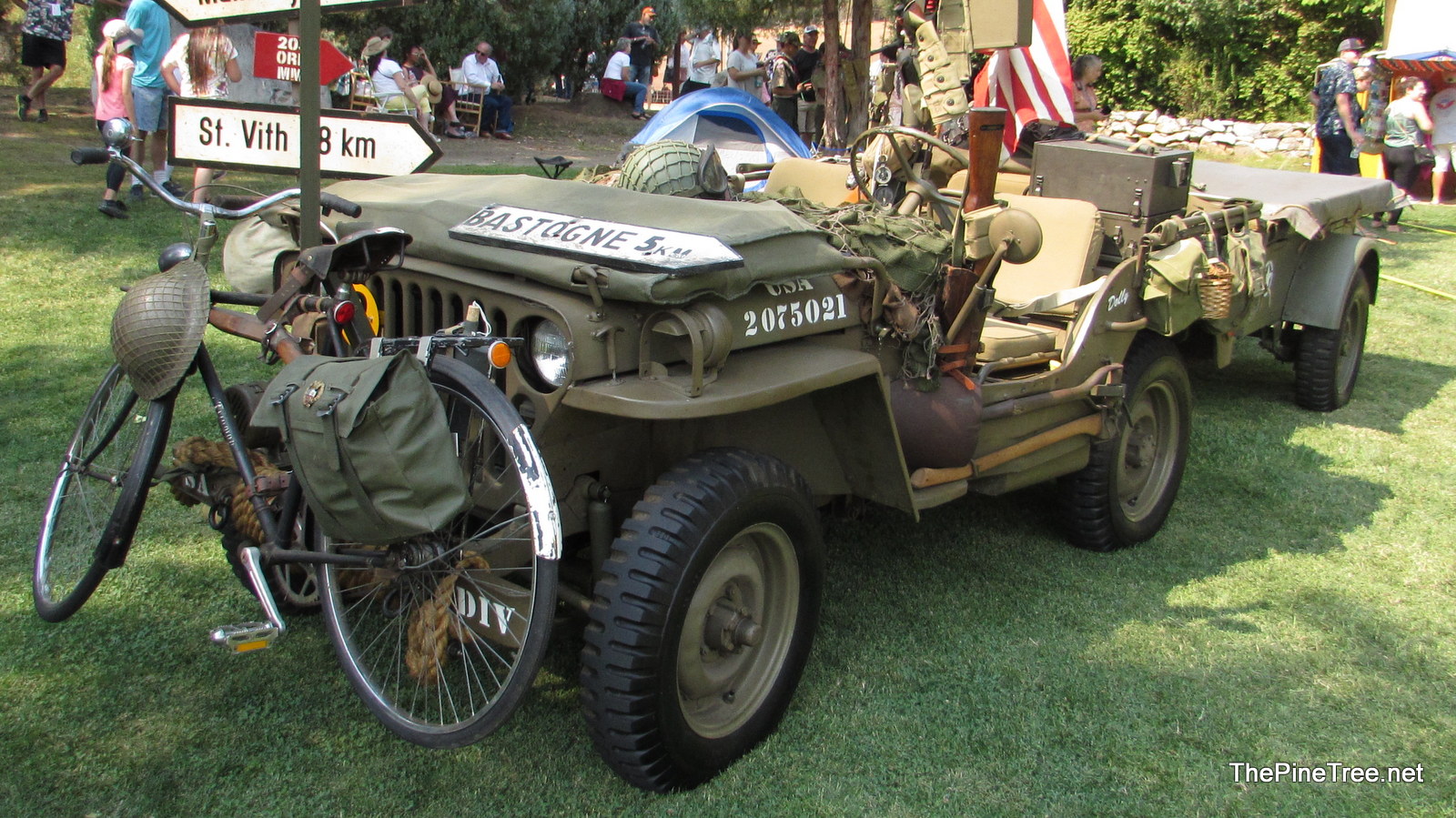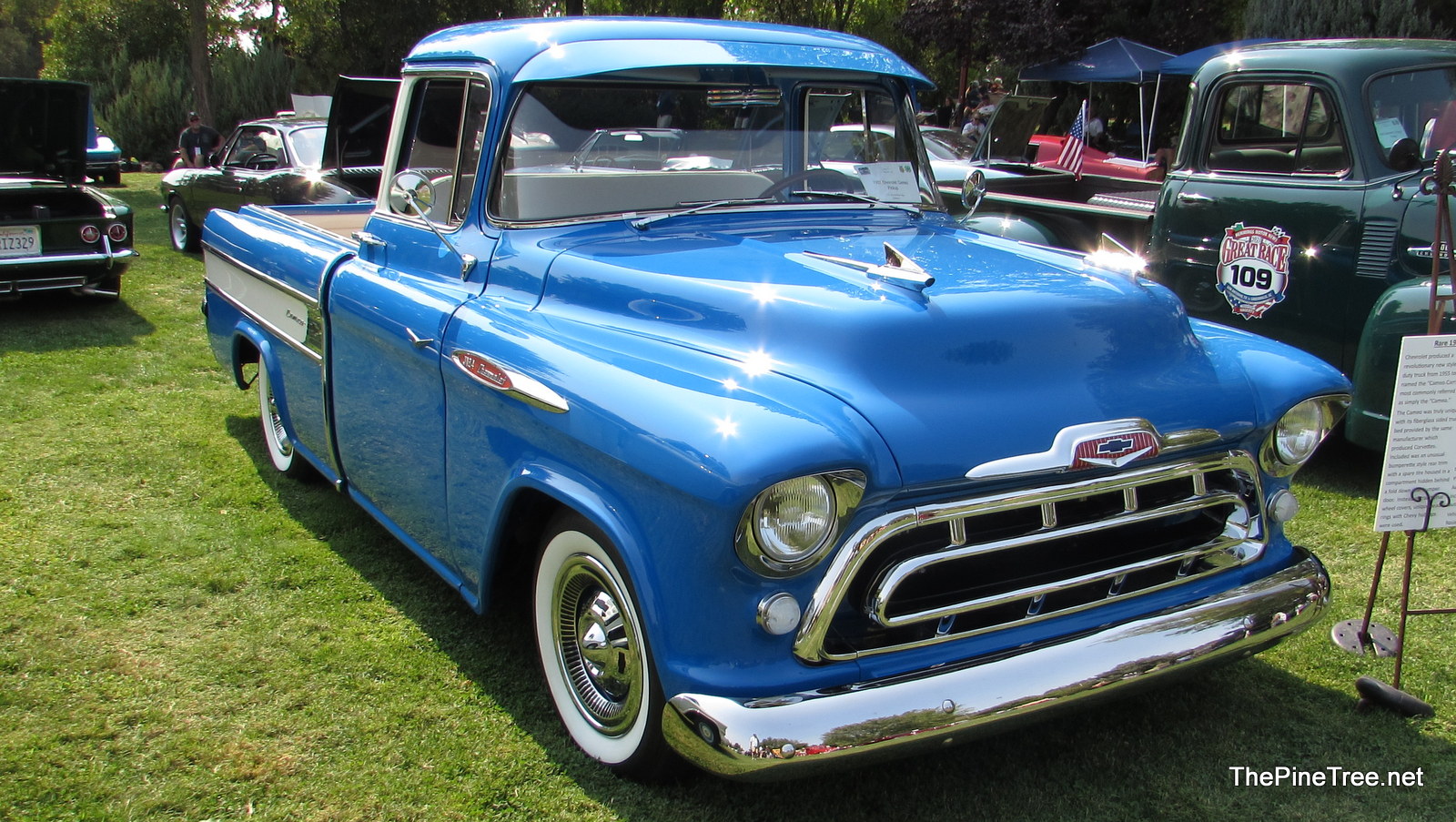 '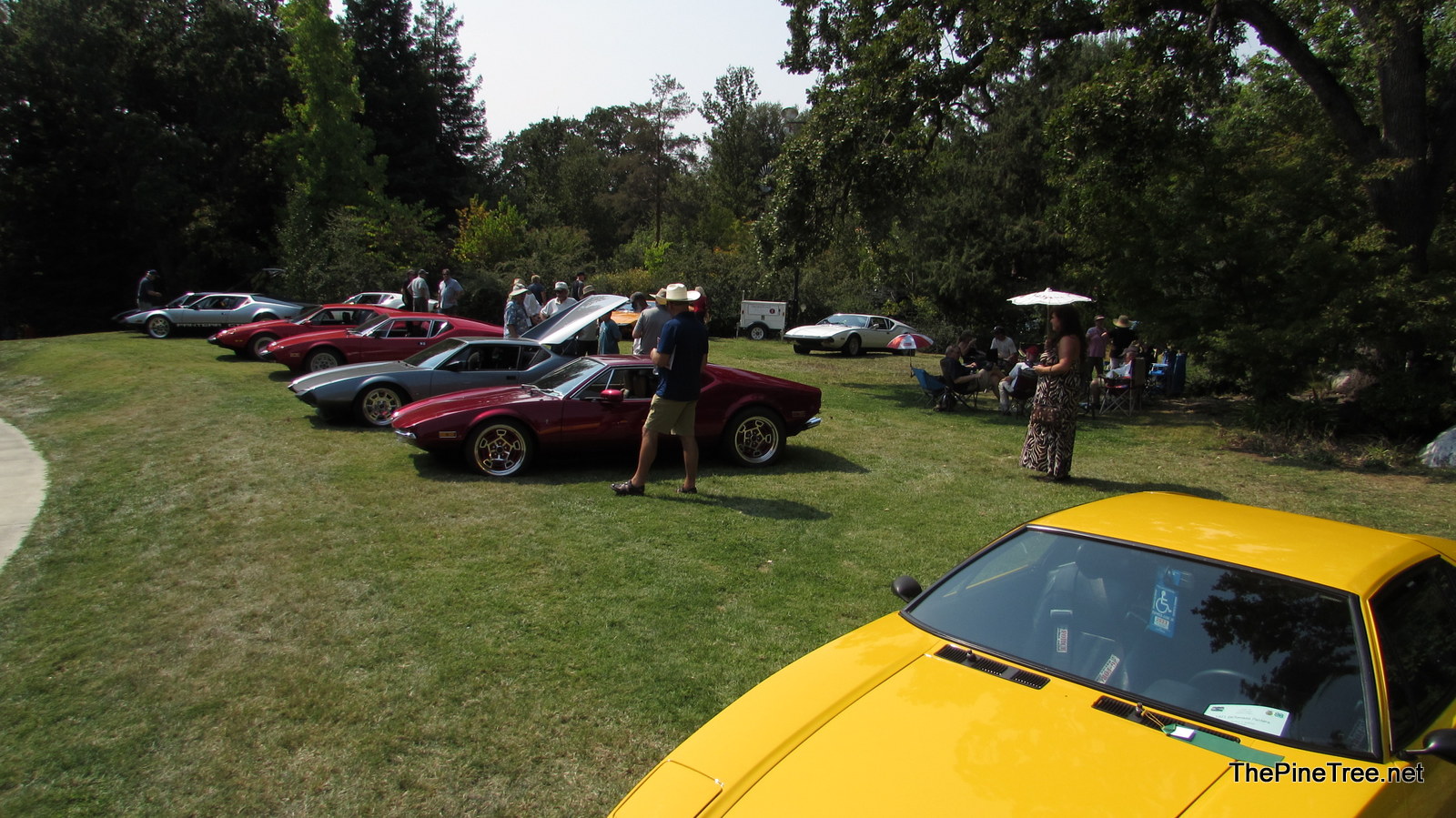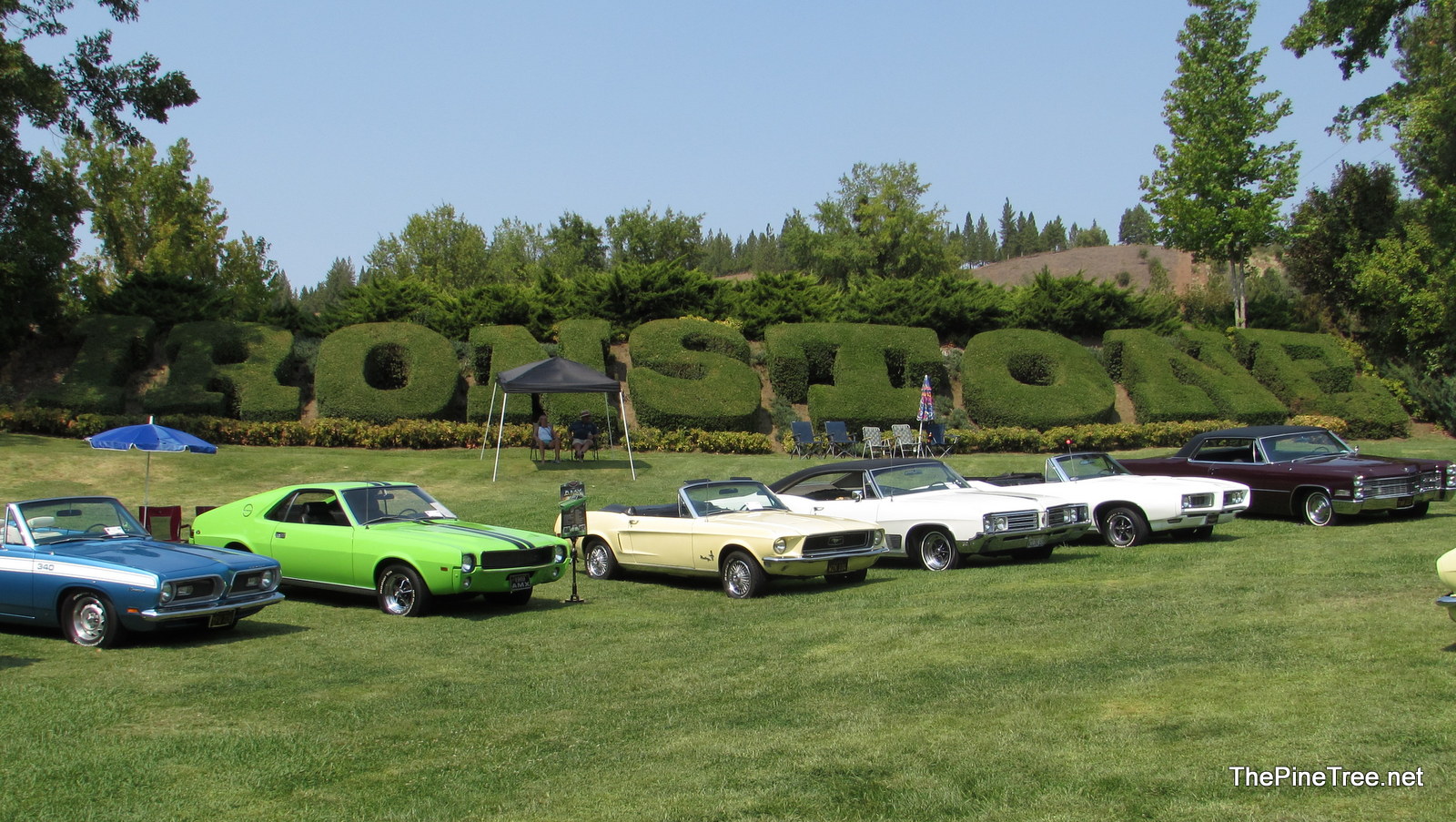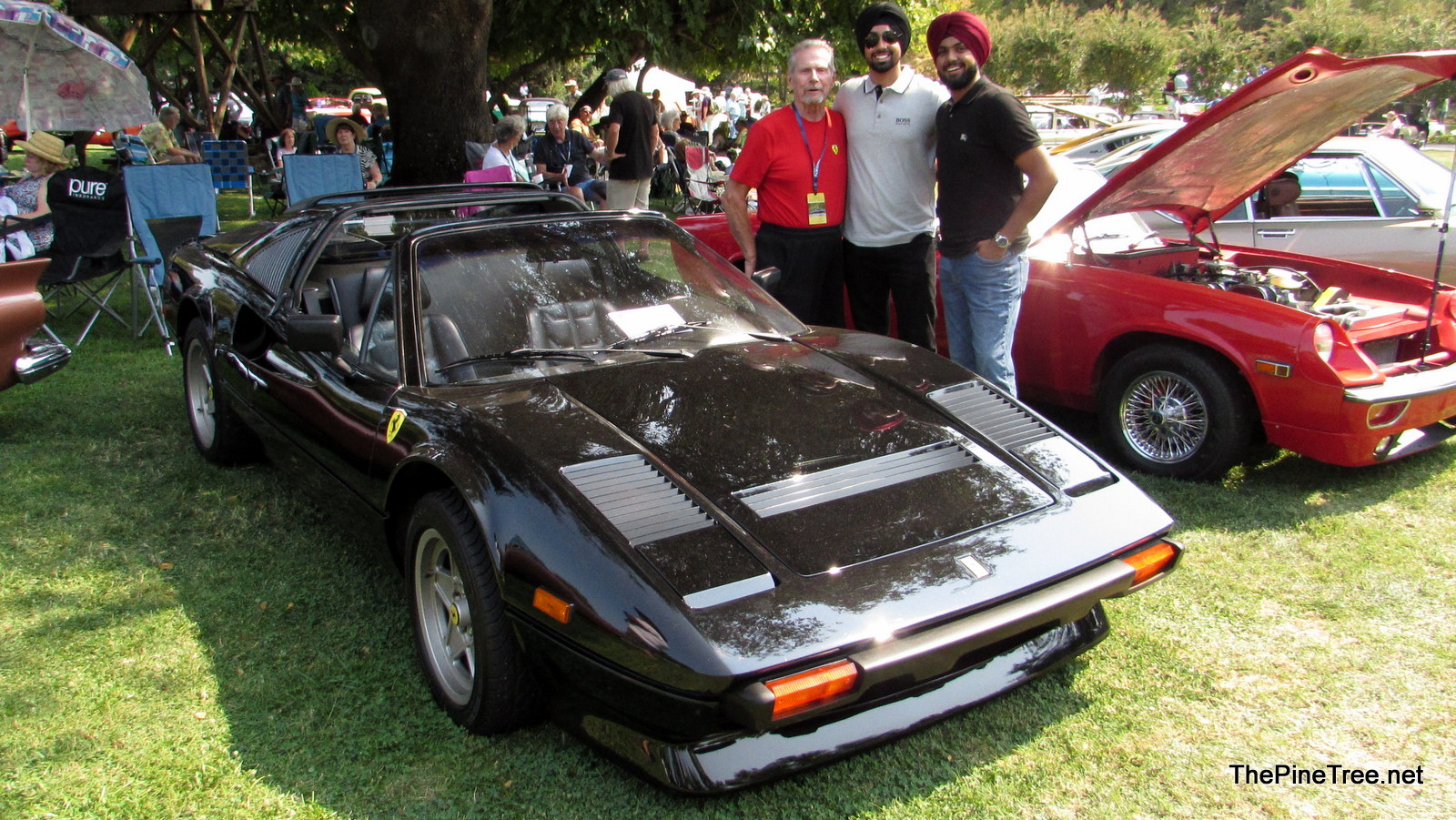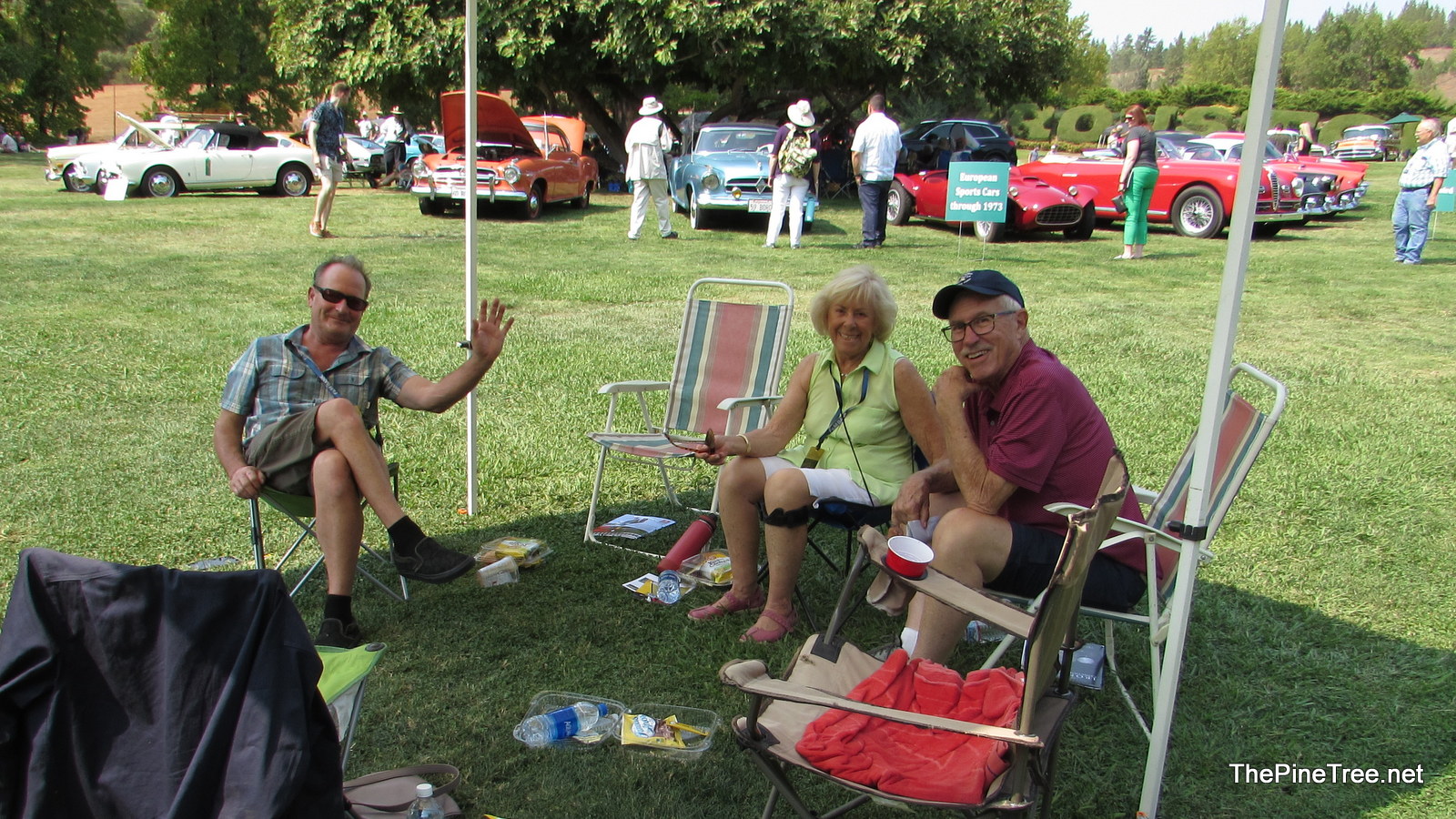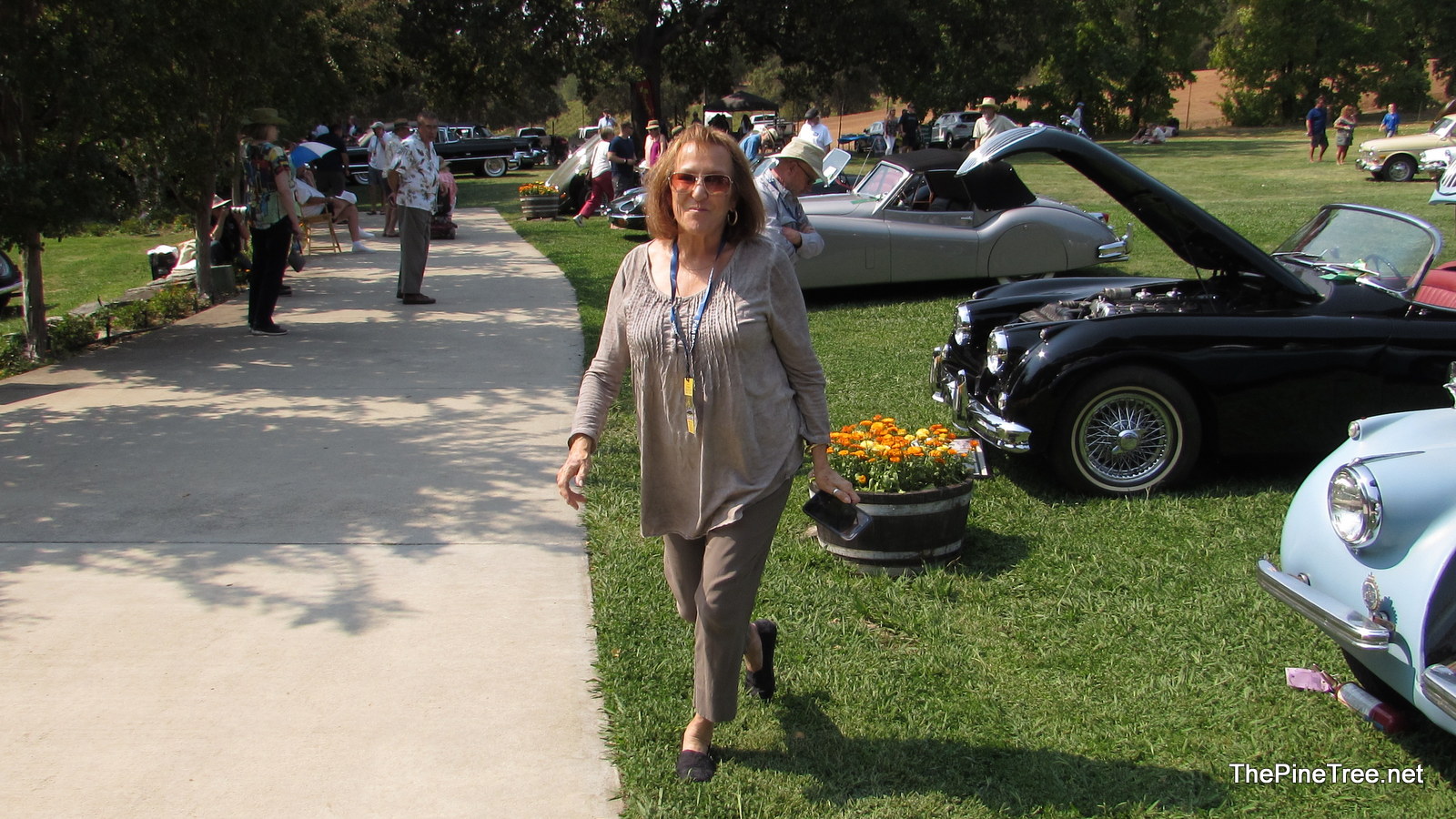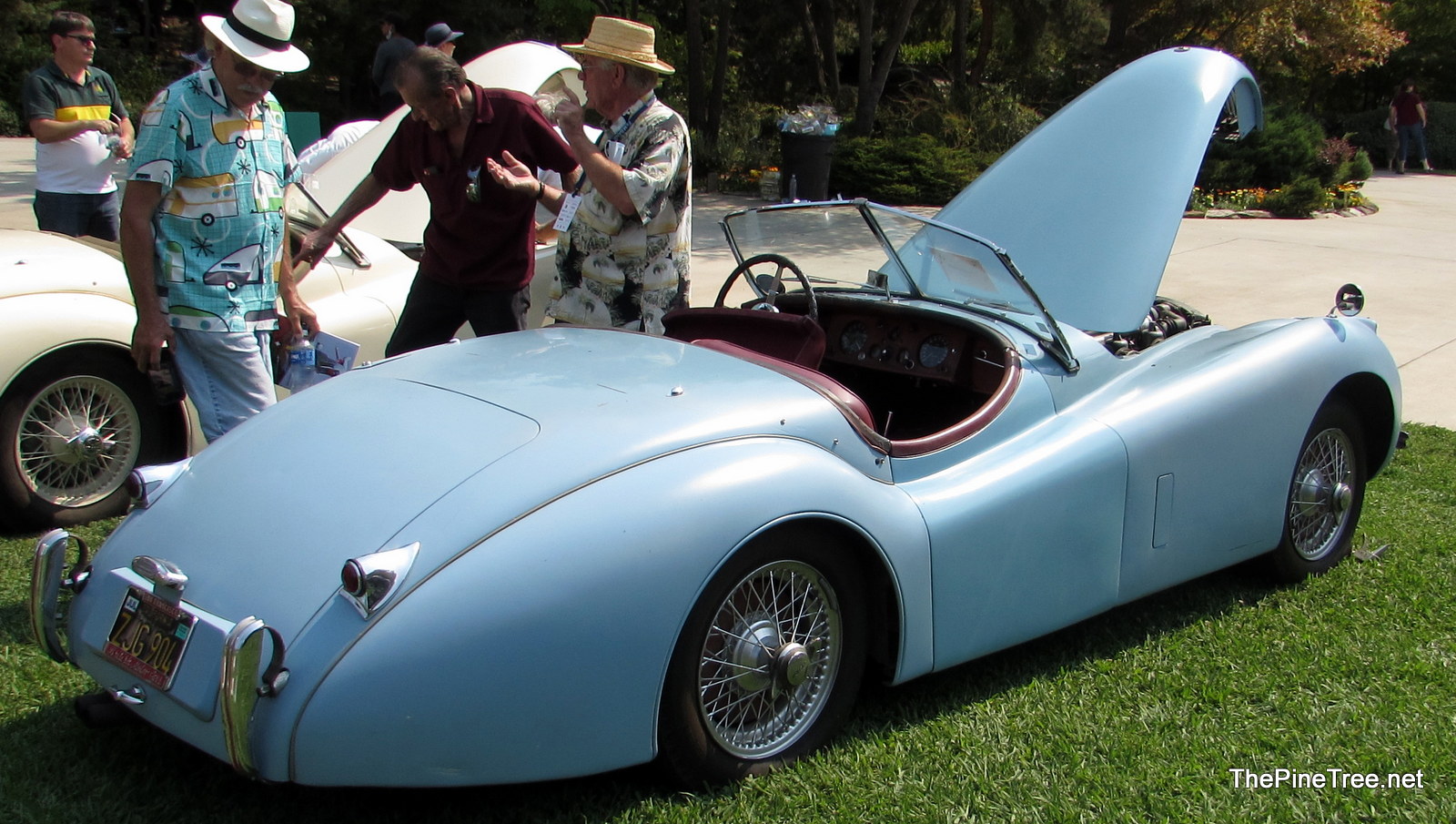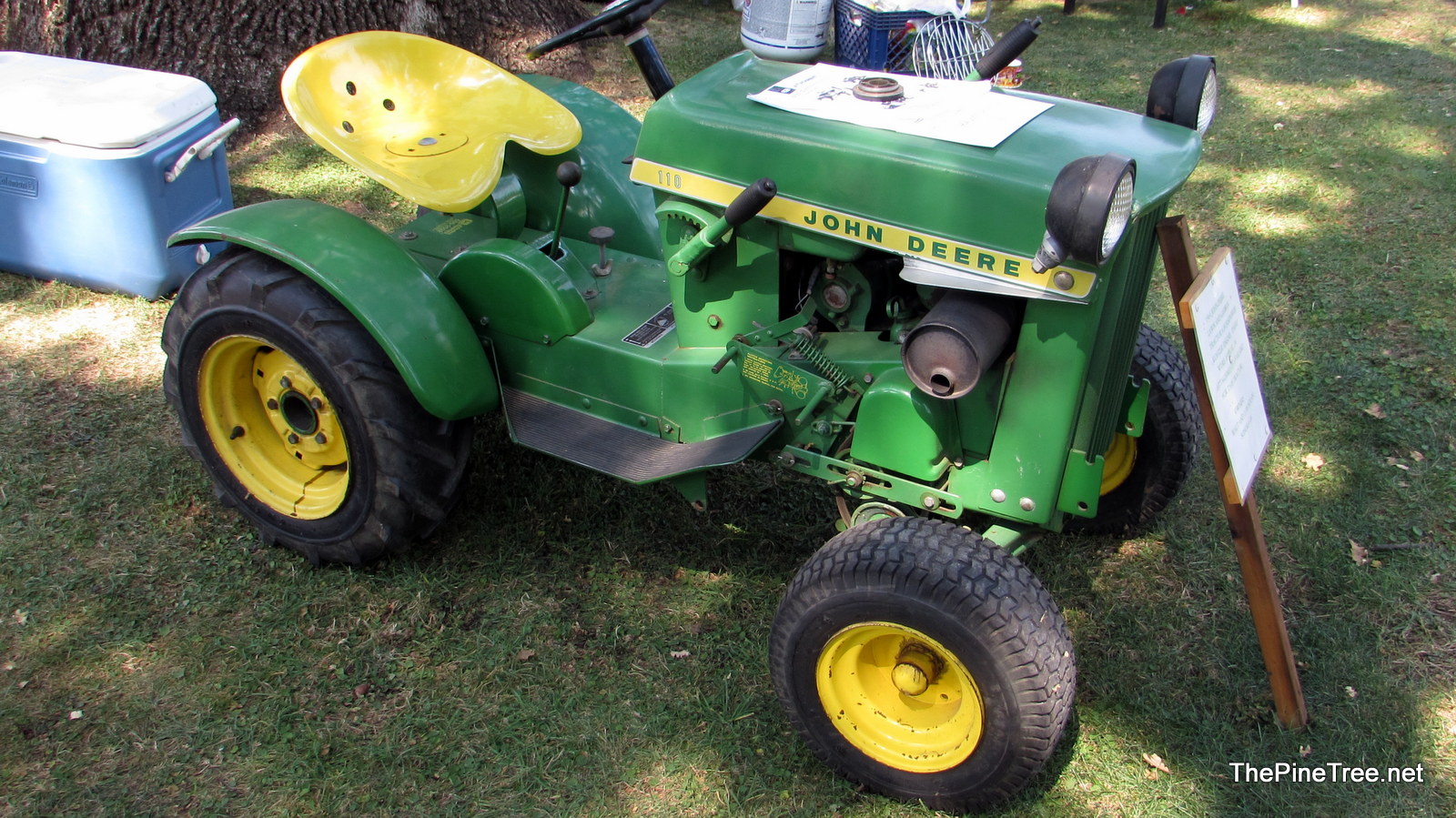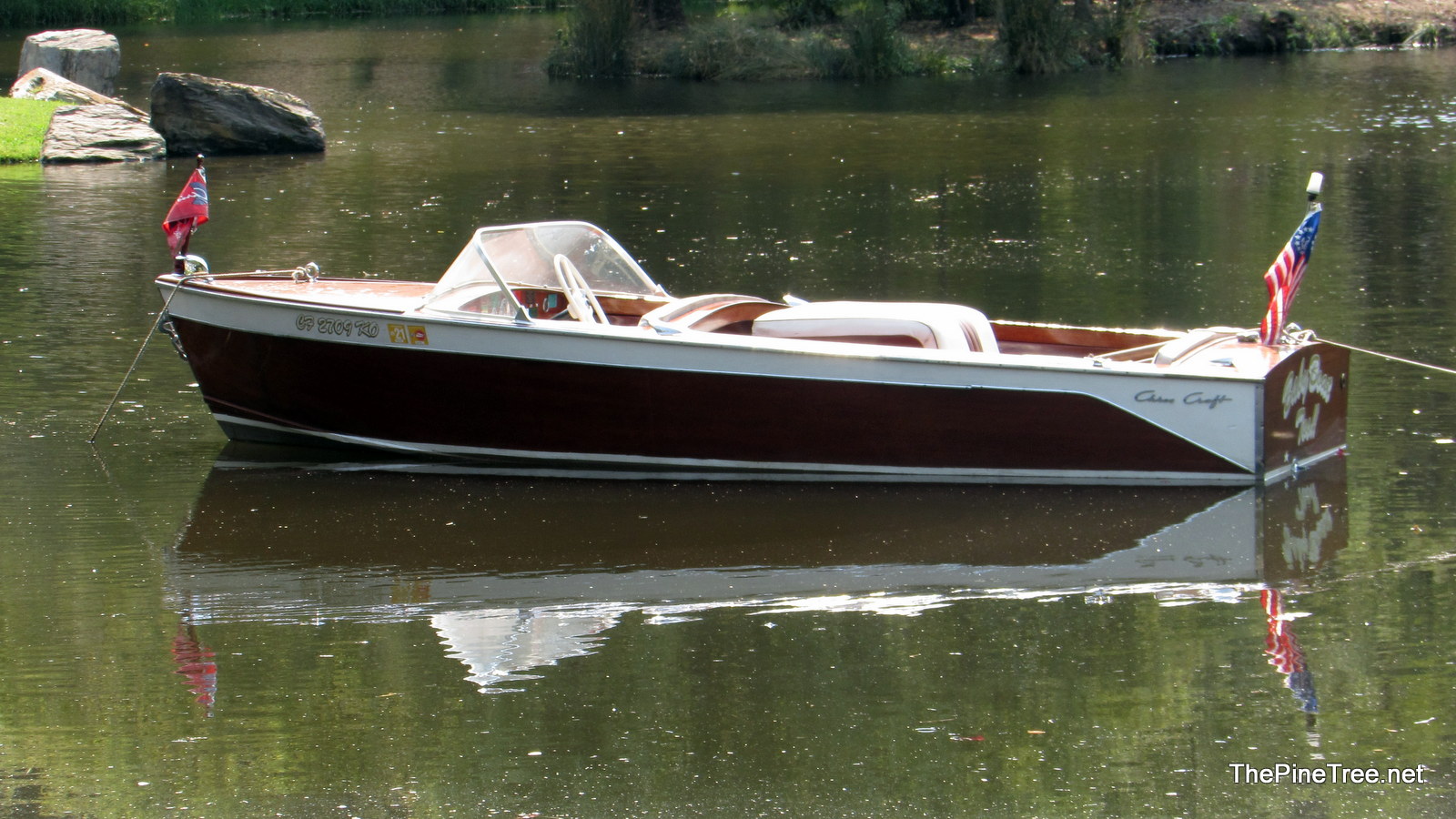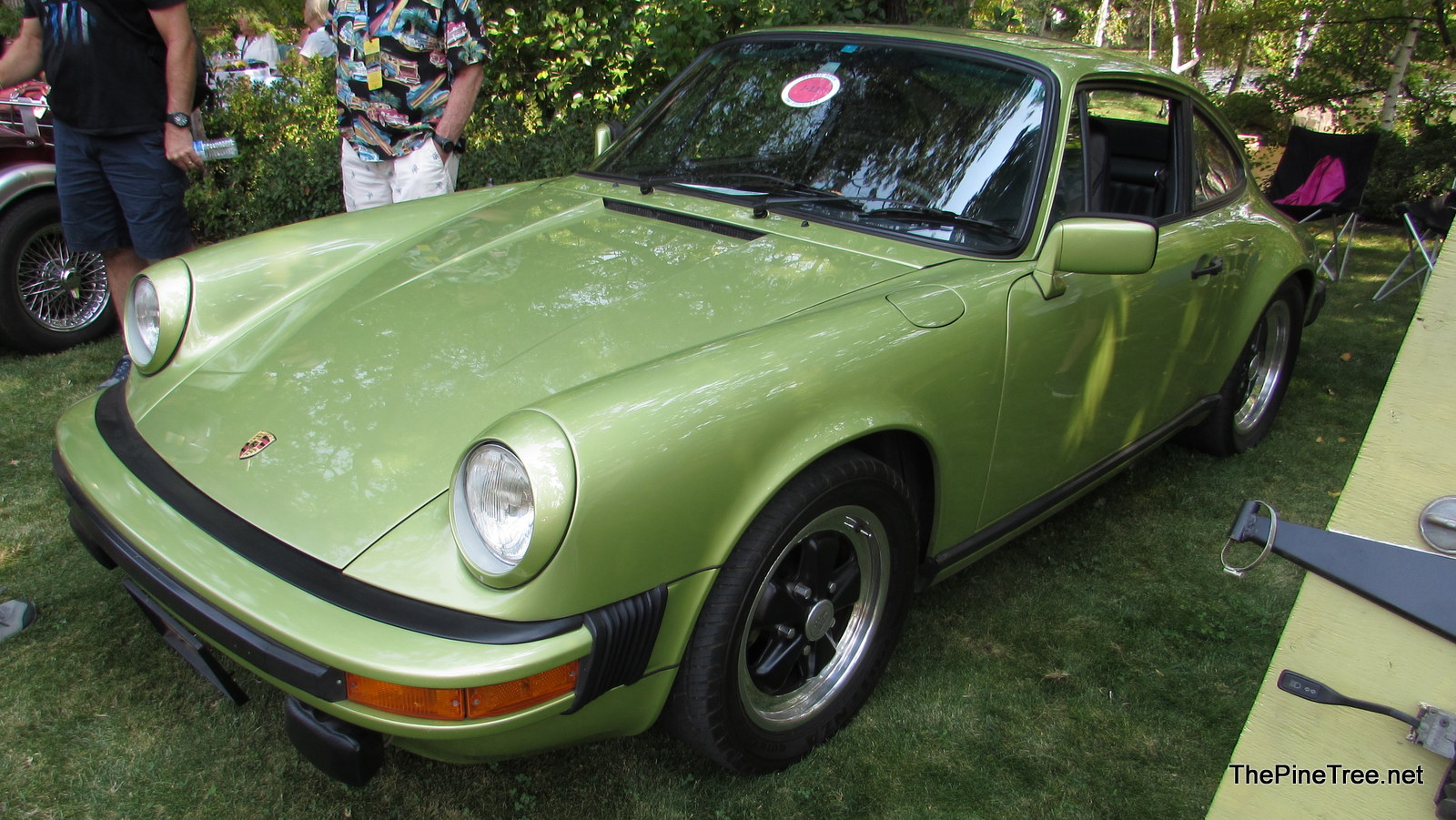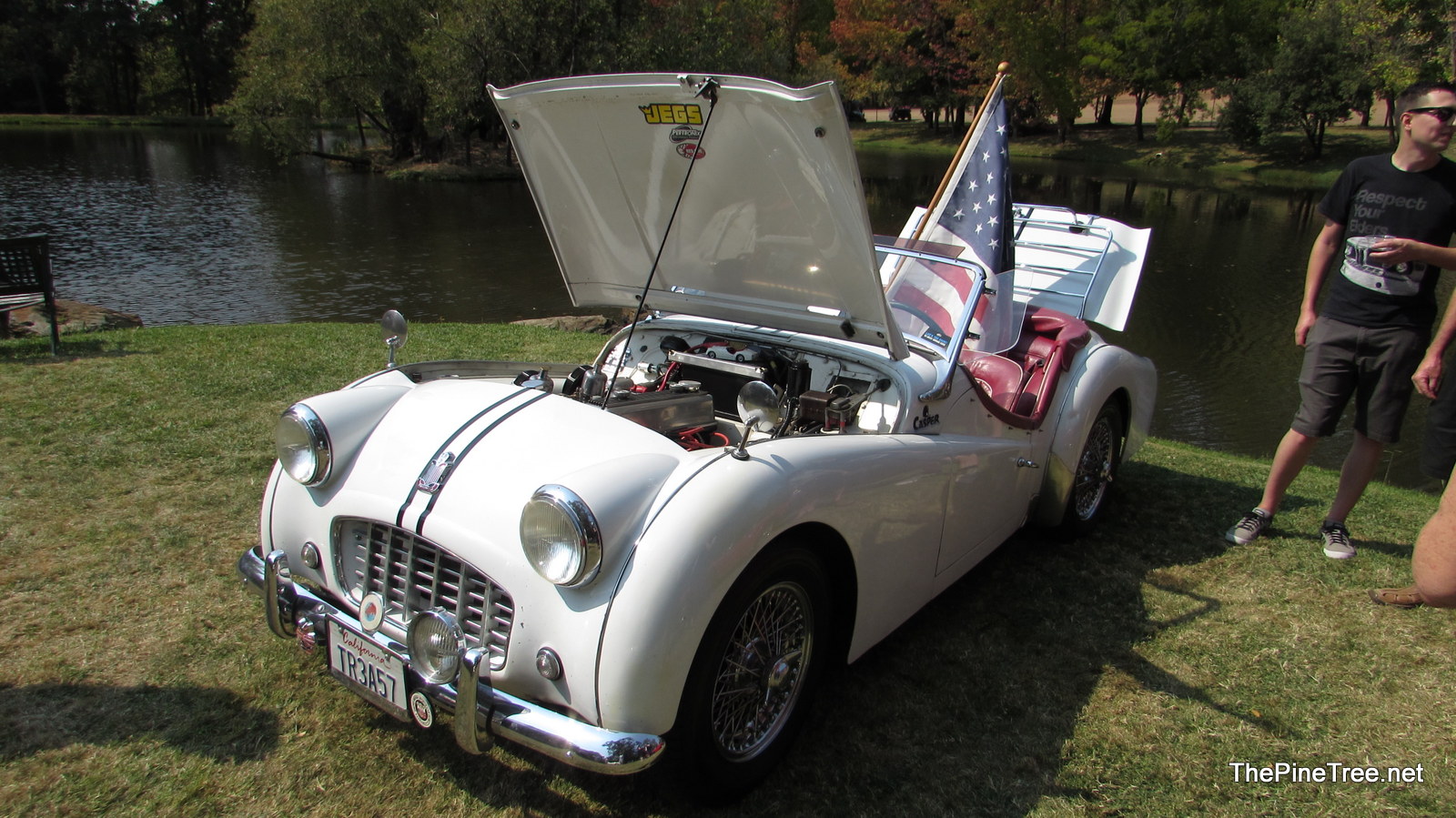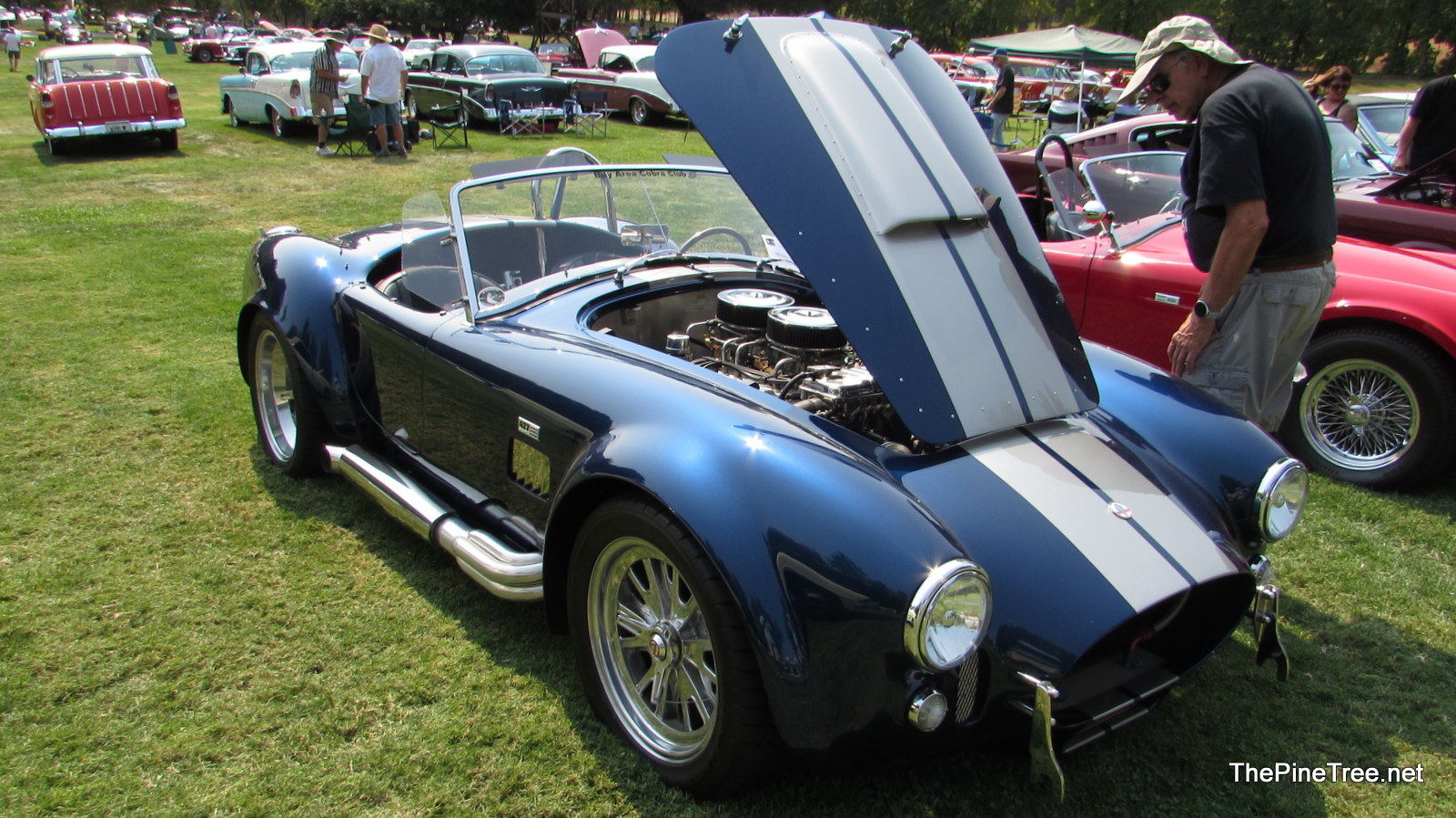 Concours weekend is our favorite weekend of the year with the hundreds of historic vehicles sprinkled throughout the area it makes even our normally picturesque area look even better. It was the first event we covered for The Pine Tree in 2005 and since 2006 we have tried to take a photo of every vehicle on the lawn when we attend.

This year there are over 400 photos of the entrants on the lawn and the winners as they crossed the stage to get their awards. We also have full HD video of the entire awards ceremony and a few minutes of footage on the grounds and of the historic race cars in the field.

We try to make our Ironstone Concours coverage a rolling archive of the event.


Below is a high resolution slideshow of every entrant. You can also watch this full screen and it will automatically move through all 400 photos.

[Best_Wordpress_Gallery id="124" gal_title="Ironstone Concours d Elegance 2021"]

Featured vehicle marques vary from year to year—such names as Packard, Duesenberg, Pierce-Arrow, BMW, Corvette, Studebaker, Bentley and Rolls-Royce. Special classes spotlight early Fords, streamlined cars, sports cars, exotics, race cars, coachbuilt luxury marques plus significant unrestored and original automobiles.

The Ironstone Concours d'Elegance weekend begins with a Friday evening Cars & Stars wine tasting, dinner and auction. The concours itself takes place on Saturday, climaxed by an awards ceremony. Class winners drive onto the Ironstone Amphitheatre stage to receive their trophies. Among regular participants are Reno's National Auto Museum, the California Automotive Museum in Sacramento, the Blackhawk Museum in Dublin and San Francisco's Academy of Art University auto collection.

Proceeds from the Ironstone Concours d'Elegance benefit Central and Northern California youth in agriculture, notably Future Farmers of America (FFA) and 4-H. In addition, the non-profit Ironstone Foundation has helped fund the California State FFA headquarters in Galt California; scholarships in partnership with the California State Fair; and the Calaveras County Fair scholarship program.
---
09/24/2022
All Day Event