Blues Night with Chris Cain at the Bear Valley Music Festival Tonight!
Bear Valley, CA...Take some influence from B.B. King, Albert King, Ray Charles, and a pinch of Albert Collins. Add in dazzling blues and jazz guitar chops, a rich soulful baritone vocal delivering original, often wry and beleaguered lyrics with sophisticated chord changes and instrumentation, and skills on various horns and keyboards, all delivered with an uptown cool that never lacks searing passion. It all adds up to the one and only Chris Cain, who has gone from being a newcomer phenomenon bursting onto the blues scene in 1987 with a classic debut release, to being a legend, inspiration and long-established member of the blues pantheon.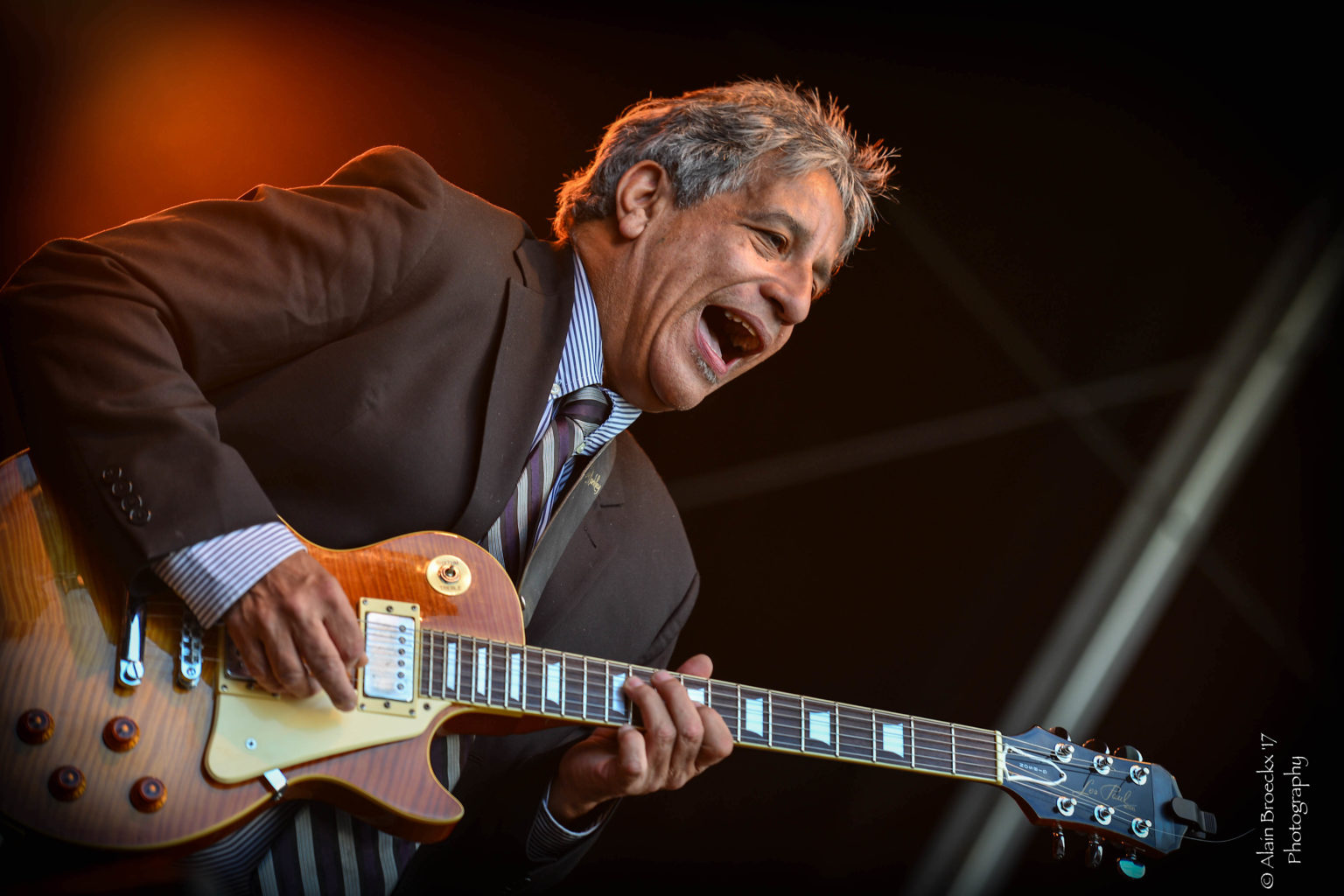 Upon first discovering Cain in 1987, Guitar Player raved, "Cain is an impressive, top-notch guitarist. His full-bodied tone and surprisingly big voice packed a punch that had me reeling." The Washington Post declared, "Chris Cain is a hot-shot guitarist and a singer with the maturity of old blues masters like Bobby Bland and B.B. King." Guitar icon Robben Ford said, "Chris Cain is for real. He's a great blues player with an intensity that keeps you on the edge of your seat, wondering what he's going to do next. Plus he knows how to write a song you haven't heard before, full of humor and insight. If you like the blues you'll like Chris Cain."


Chris Cain's gritty mastery will not disappoint die-hard blues fans or dance floor fiends., so get your Ray Bans ready and come out to the big white tent for some classic flavor and fun!






---
08/06/2022
Starts at 07:00 PM