Hot Buttered Rum at Brice Stations Vineyards Hilltop Concert Series
Murphys, CA...Hot Buttered Rum, a souped-up, left-coast string band, is the brainchild of five uniquely gifted musicians who weave their love of bluegrass, folk, jazz and soul into a riveting strain of Americana. String bass and five-alarm fiddle merge with guitar, banjo, mandolin and drums to frame the voices of its two contrasting writers, fueling a dance party with roots in Appalachia and its branches in California.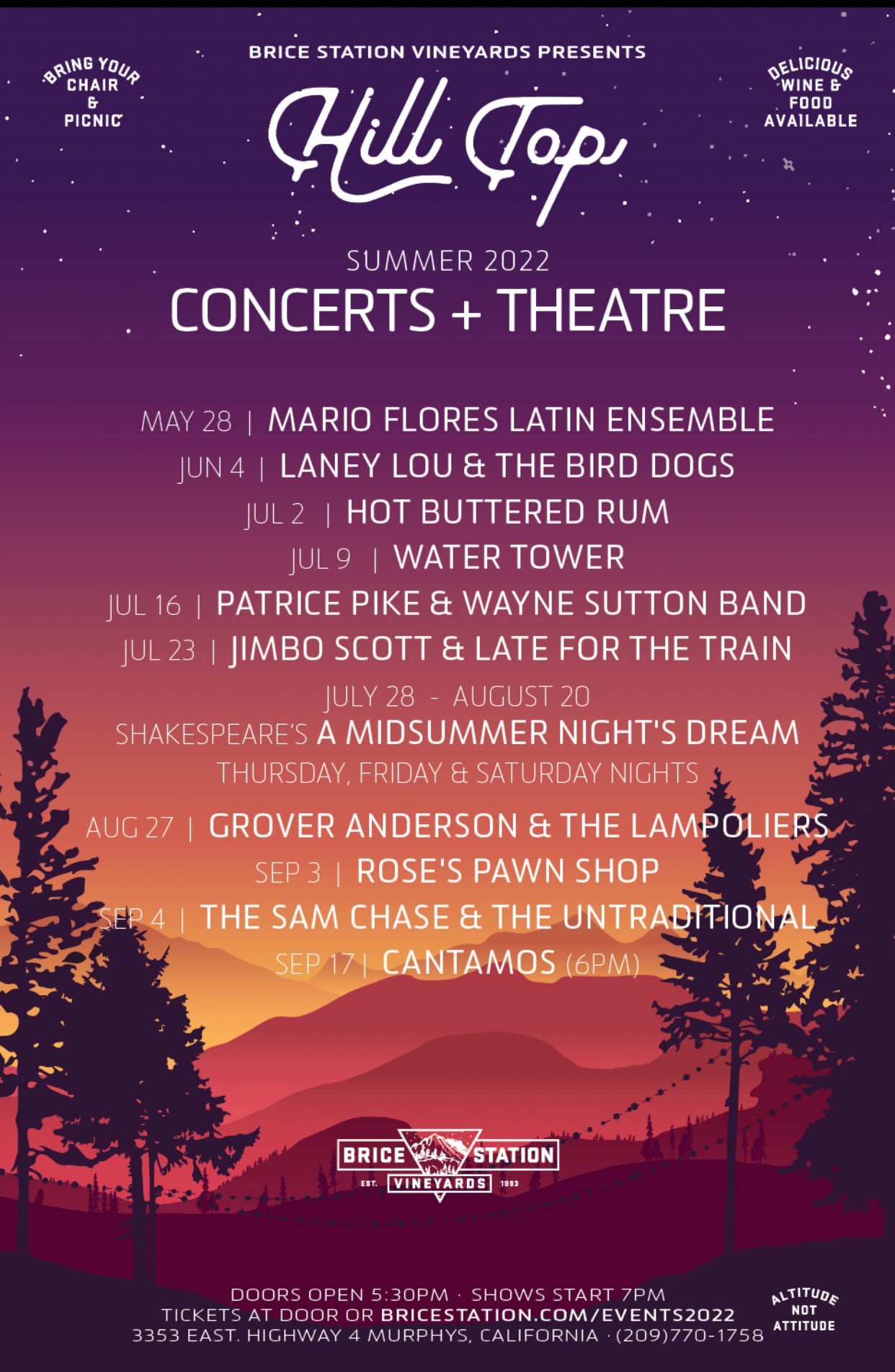 Brice Station Vineyards

We are a small, family owned winery in the Sierra Nevada Foothill town of Murphys. Since 1993 we have built a reputation for producing exceptional red wine from our seven acre vineyards. We host summer concerts, theater, weddings, and other events. Come visit the tasting room Friday, Saturday and Sunday Noon until Six.
---
07/02/2022
Starts at 07:00 PM