Posted by: thepinetree on 09/24/2023 11:39 AM Updated by: thepinetree on 09/25/2023 07:41 AM
Expires: 01/01/2028 12:00 AM


Details on Successful Rescue of Gregg Brummund by EPFD & Rescue Teams

Arnold, CA...On Thursday evening Gregg's family came to EPFD to report that he was missing and had not returned from a mountain bike ride. EPFD gathered information and notified Calaveras Sheriff's Department and requested Search and Rescue. Gregg's son was able to provide his last known position from a phone app that tracks Gregg's trail rides. EPFD UTV432 along with a Sheriff Deputy and a Cal Fire Engine began to search through the night of the last known area and surrounding rugged trails. Search and Rescue was able to form up the next morning with different SAR teams, dog search teams, drones and air support.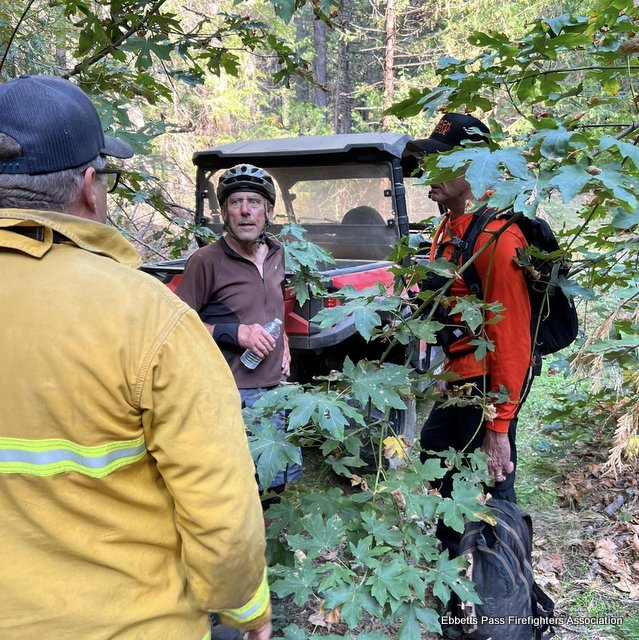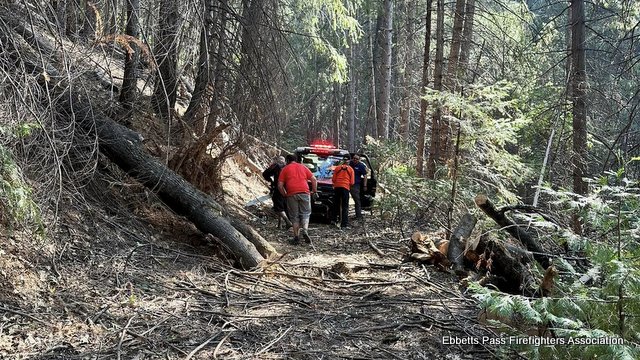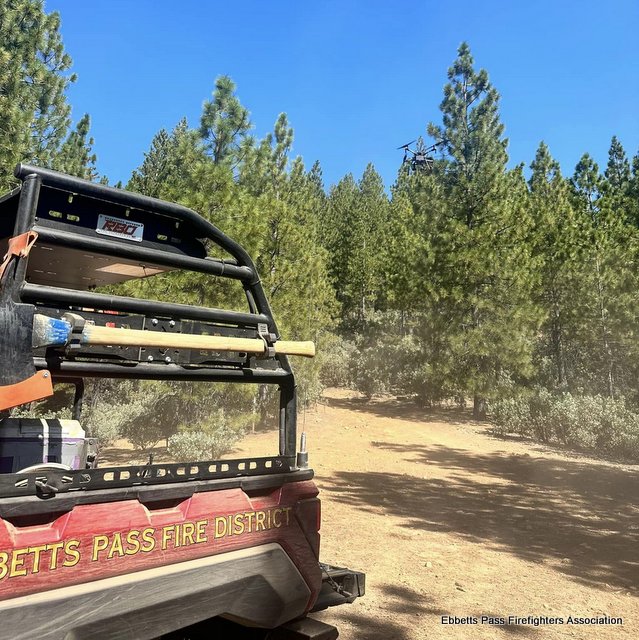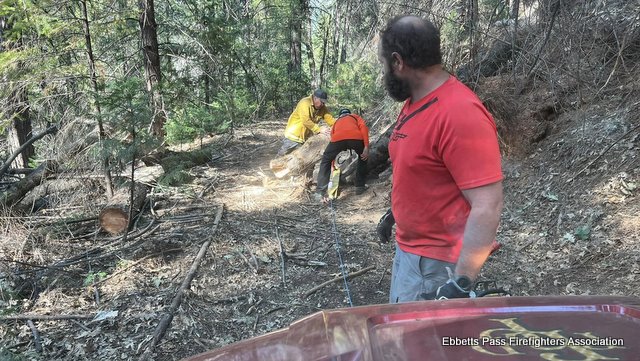 At approximately 1350hrs EPFD UTV432 and Calaveras Sheriff UTV was notified that the helicopter had spotted a person trying to signal them. With the gps location given by the helicopter, we headed to the location. While responding to the gps coordinates, UTV432 came across and picked up Calaveras SAR team 2, then as we were passing the lower OHV parking area, we came across two locals that had been out searching for Gregg also. They offered to help us make access to Gregg's location. We all loaded up and continued to the location.

We reached a point on the trail where we met a Marin county SAR team. Marin Team 7 advised us that we could not go any further due to several downed trees across the roadway. UTV432 advised them that we had a chainsaw, manpower and that we would make access to the given gps location. Marin team 7 offered up a chainsaw that they had for us to use.

EPFD, SAR Team 2, a couple locals and S/O UTV worked to clear a path to extract Gregg. Gregg was then able to be reached, extracted by SAR and assessed by EPFD Paramedics.

Source = Ebbetts Pass Fire Fighters Association


What's Related
These might interest you as well