Posted by: thepinetree on 09/22/2023 10:54 PM Updated by: thepinetree on 10/05/2023 10:47 PM
Expires: 01/01/2028 12:00 AM


Derek A. Hoffman 1972 ~ 2023

Valley Springs, CA...Derek A. Hoffman June 5, 1972 ~ September 15, 2023 (age 51). Derek August Hoffman was born to Linda Woden and Mark Hoffman on June 5th 1972. On the morning of Friday, September 15th 2023, Derek passed away in his sleep at the age of 51.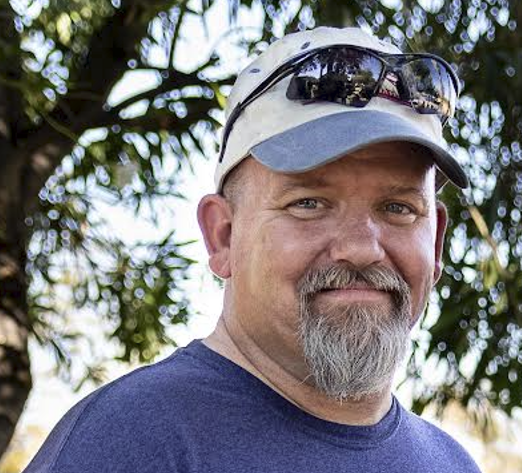 Derek enjoyed a whole host of things from welding amazing sculptures out of scrap metal to tinkering with anything from watches and clocks to guns and go karts. What brought Derek the most joy was helping anyone and everyone he was able to help. He was a true friend who was selfless by nature and put everyone's needs above his own. Everyone who knew Derek knew him for his sense of humor, infectious smile, and generosity.

He is survived by his wonderful wife Tricia, daughters Zoei, Vanessa, Harley and son Jayden, Linda and her husband Paul, Mark and his wife Peggy, his brothers Barry, AJ, Ben, Tyke, Scott, Connor and Dylan, and his grandchildren, Brinley, Bryson, Waylon, Greyson and Kaanon. A private service for Derek's close friends and family members will be held to celebrate his life and honor his legacy.

To honor Derek's memory, he would want us to celebrate his life rather than lament his passing. Derek-you are missed and loved. If more people had your heart, the world would be a far better place.

Online condolences can be made at https://www.dieboldfuneral.com/. Funeral arrangements were trusted to San Andreas Memorial Chapel, 254 West St. Charles PO Box 328 San Andreas, CA 95249, (209) 754-3361.


Comments - Make a comment
The comments are owned by the poster. We are not responsible for its content. We value free speech but remember this is a public forum and we hope that people would use common sense and decency. If you see an offensive comment please email us at news@thepinetree.net
hammad
Posted on: 2023-09-23 08:30:42   By: Anonymous
  Edited By: thepinetree
On: 2023-10-05 22:46:29
RIP

[Reply ]
What's Related
These might interest you as well
Local News
Photo Albums
Calendar
phpws Business Directory