Posted by: thepinetree on 09/20/2023 02:21 PM Updated by: thepinetree on 09/20/2023 04:32 PM
Expires: 01/01/2028 12:00 AM


Clothes Washer Filter Requirement Will Hand Consumers a Mess, Set Efficiency Back

Sacramento, CA...A bill that could soon become law in California will require clothes washers sold in the state to be fitted with cumbersome filters that will result in higher water usage, more plastic being added to the environment, and a potentially harmful mess for consumers to clean up.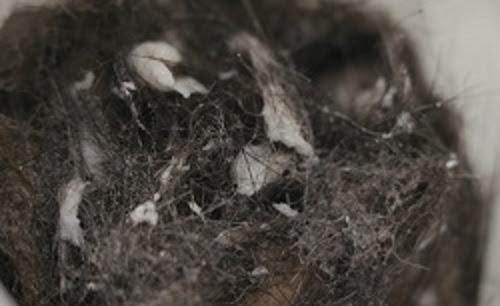 The California bill, AB 1628, has been sent to Gov. Gavin Newsom after passing the state senate. The filters it would require are intended to capture microfibers, tiny bits of material that break off from clothing and textiles during a wash cycle. While the bill was created with the good intention of keeping microfibers out of the state's waterways, independent testing has found that the filters will have the following harmful effects:

Adding plastic into the environment: Testing conducted by NSF International found that it would take 13 years—longer than the average useful life of a typical clothes washer—for a filter to capture an amount of plastic equal to the amount used to create the filter.
Additional cost: The filter requirement could increase the cost of clothes washers by hundreds of dollars, hurting low-income consumers the most.
Low rate of effectiveness: Testing by NSF found filters often only capture approximately 25 percent of microfibers estimated to have been released during a typical wash cycle.
Increased energy and water use: Testing found that the filters significantly increased the time and energy required to wash a load of clothes.
Accessibility issues: Microfiber filters are not engineered for all clothes washer models and may not be possible in many home configurations. People with disabilities may be challenged to clean and change the filters, both of which will be regularly required to avoid flooding.
Exposure to harmful substances: Consumers will be required to scrape the captured debris, including bodily substances, from filters to prevent clogging and potential flooding. The U.S. Centers for Disease Control and Prevention found that contaminated textiles and fabrics often contain high numbers of microorganisms from organic substances, including blood, skin, stool, urine, vomitus and others.
An August 21 Los Angeles Times editorial noted some of the problems the microfiber filters will create, stating "Filters for the wash get gummed up pretty quickly with hair, soap and fabric softener and would have to be emptied as often as every wash to avoid clogs that interrupt washing cycles. And they must be cleaned without using water, or that just moves the release of microfibers from one drain to the other, as well as increasing water usage."

France passed a similar law and has encountered numerous challenges, leading to significant delays in implementation. A decision by Gov. Newsom is expected by October 14. A veto by Gov. Newsom can spare Californians from these challenges and reopen the conversation about effective ways to address the microfiber issue.

For media, please call or email Jill Notini, VP Communications & Marketing, at 202-872-5955 ext 318 or jnotini@aham.org.

# # #

The Association of Home Appliance Manufacturers (AHAM) is the trade association representing manufacturers of major, portable and floor care home appliances and suppliers to the industry. AHAM is headquartered in Washington, D.C. and maintains an office in Ottawa. AHAM is the single voice providing the home appliance industry and its customers leadership, advocacy and a forum for action — developing and implementing credible solutions for public policy, standards and business decisions. You can visit AHAM's web site at http://www.aham.org or follow us on Twitter @AHAM_Voice and @AHAM_Policy.


Comments - Make a comment
The comments are owned by the poster. We are not responsible for its content. We value free speech but remember this is a public forum and we hope that people would use common sense and decency. If you see an offensive comment please email us at news@thepinetree.net
No Subject
Posted on: 2023-09-20 14:23:54   By: Anonymous
 
Sigh, more crap from lawmakers who have never had to do their own laundry. They have "people" for that.

Is there anything in your life they can't make worse?

[Reply ]
Re:
Posted on: 2023-09-20 14:41:13   By: Anonymous
 
Is the photo your own personal hairball?

[Reply ]



No Subject
Posted on: 2023-09-20 15:37:19   By: Anonymous
 
Did dryer lint write this?

[Reply ]
More Dumbassery from the ever increasing procreated Army born with the Natural Selection Gene.
Posted on: 2023-09-20 15:58:43   By: Anonymous
 
Stop selling and buying polyester/microfiber. Most is made from recycled plastic bottles in China. It is a very poor fabric that you are told/sold is cheap and lasting. You have been brainwashed and lied to.

In a very short time a polyester item, if washed with others picks up all the fabric shed from the others worn or washed with it. It is then unsightly and covered with pills (tiny bumps of fabric fibers) all over it. Some fools actually buy a clothing shaver (how utterly insane) and constantly shave their unsightly, disgusting clothing.

Washing machines are already a purposely engineered, to not to clean or last. Most people and their homes now smell of mold. All because of their fiber, bacteria and filth filled washing machines. The machines are unable to flush the shed of fiber and filth from cloth completely out of the machine.

Adding another clogging filter to the process of flushing of the bacteria and filth out of the machine is a incompetent suggestion at least. But it will definitely decrease home and physical health. Possibly even be life shortening and deadly, especially to sensitive people with allergies and newborns.

If this is forced upon everyone look for a fix to remove filters such as this from your machines. Do not ever buy microfiber fabrics, mainly polyesters. Check your clothing fabric content tags found on an inside side seam most of the time, before purchase.

[Reply ]
No Subject
Posted on: 2023-09-20 16:21:34   By: Anonymous
 
Is that a photo of Sniveler's brown eye?

[Reply ]
Re:
Posted on: 2023-09-20 16:42:12   By: Anonymous
 
You folks in California are hilarious!! You piss and moan about everything that is being imposed on you, and yet you keep voting in the same Democratic Party! You totally get what you deserve. For those that want to split the state ( The State of Jefferson) get with it and get it done! If not STFU!

[Reply ]




Re:
Posted on: 2023-09-20 17:21:26   By: Anonymous
 
Stay in Arkansas boocephus.

[Reply ]




Re:
Posted on: 2023-09-21 06:03:21   By: Anonymous
 
Only in CA! (After it fails in France)
Need this in the Bidens' washers to recover all their laundered cash.

[Reply ]




Re:
Posted on: 2023-09-20 17:20:40   By: Anonymous
 
Nope, its Anti's wifes snatch.

[Reply ]



No Subject
Posted on: 2023-09-21 05:56:54   By: Anonymous
 
"Cumbersome" filters that will help to save the environment? This isn't journalism but an op-ed piece.

[Reply ]
What's Related
These might interest you as well
Local News
Calendar
Photo Albums
phpws Business Directory