Posted by: thepinetree on 09/12/2023 06:45 PM Updated by: thepinetree on 09/12/2023 06:45 PM
Expires: 01/01/2028 12:00 AM


Fentanyl and Methamphetamine Seized By Calaveras Sheriff's Dept.

Valley Springs, CA...On August 31, 2023, at approximately 12:00 p.m., in coordination with the Probation Department, Calaveras County Deputies contacted 36-year-old Joseph Bleak at a residence in the 5000 block of Rippon Road in Valley Springs, California. Bleak was initially contacted for violating his probation terms following his release from custody. A subsequent search of his vehicle unveiled a significant amount of illegal drugs hidden within an ice chest: 66 grams of fentanyl individually packaged for sale (estimated at about 600 individual doses), and over 17 grams of methamphetamine (estimated at about 170 individual doses).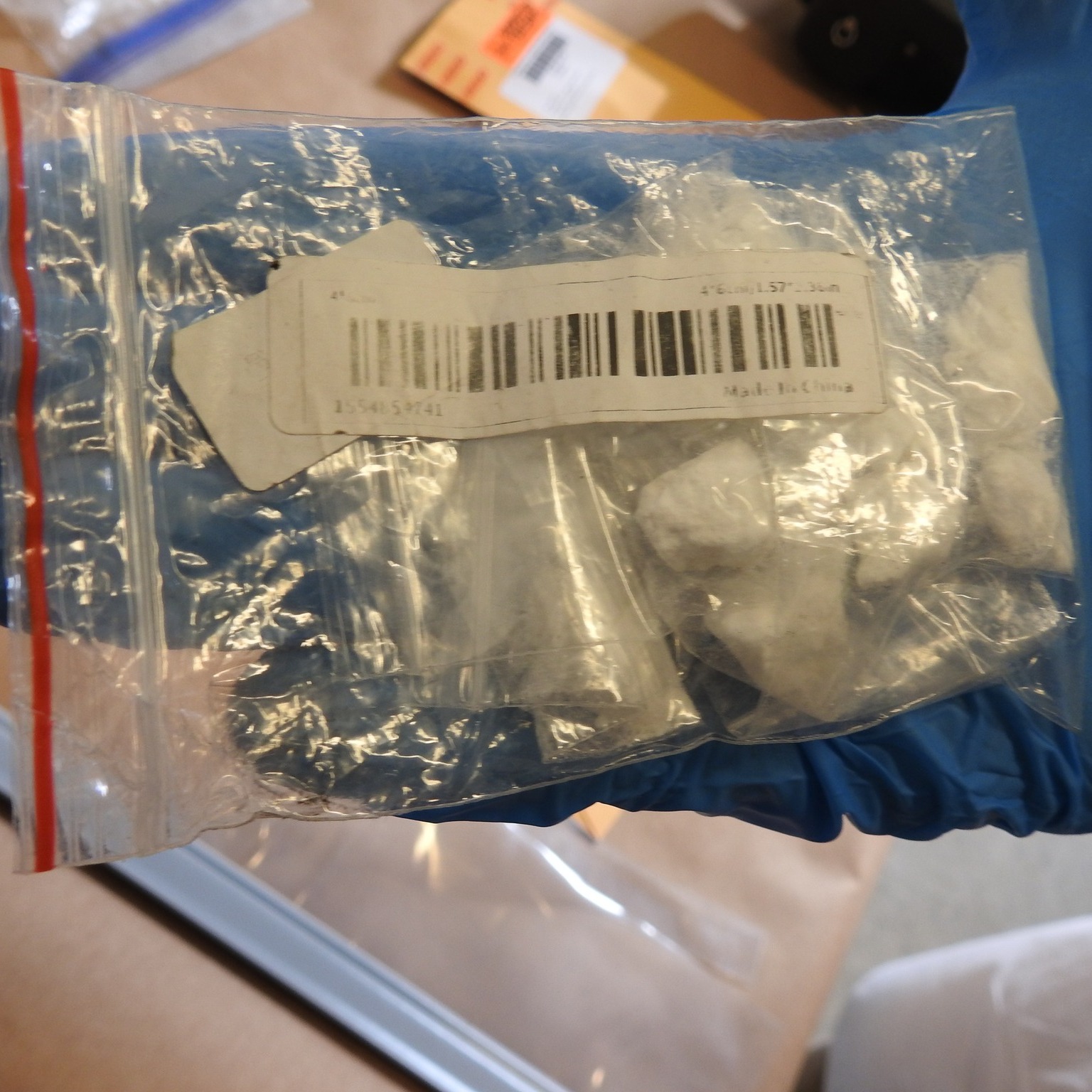 In addition, officers discovered drug sales paraphernalia, indicating distribution. Bleak was booked on charges of possession of a controlled substance for sale and a probation violation. This case is still under investigation.


Comments - Make a comment
The comments are owned by the poster. We are not responsible for its content. We value free speech but remember this is a public forum and we hope that people would use common sense and decency. If you see an offensive comment please email us at news@thepinetree.net
No Subject
Posted on: 2023-09-12 19:06:01   By: Anonymous
 
Looks like another witch hunt!

More completely innocent Americans being persecuted for simply going about their completely normal daily affairs.



[Reply ]
Re: MAGPA
Posted on: 2023-09-12 19:36:38   By: Anonymous
 
Make America Grab Pussy Again

[Reply ]




Re: MAGPA
Posted on: 2023-09-12 20:55:48   By: Anonymous
 
Somehow that seems almost quaint

[Reply ]




Re: MAGPA
Posted on: 2023-09-12 20:59:06   By: Anonymous
 
Mitch, is it true they are opening a Impeachment Inquiry on Joe? Mitch...................mitch.................hello mitch....................... WTF Mitch?

[Reply ]




Re: MAGPA
Posted on: 2023-09-13 06:12:21   By: Anonymous
 
Wow, how original
( about 4 years ago )

[Reply ]



No Subject
Posted on: 2023-09-12 20:25:29   By: Anonymous
 
Don't take any prisoners, or better yet have the POS eat all that crap.

[Reply ]
Re:
Posted on: 2023-09-12 21:15:21   By: Anonymous
 
You holier than thou mountain folk need to clean up your own acts, and yards and stop with the flatlander bs. Look around you, you live in a crappy junk infested lot. Have some respect for yourselves.

[Reply ]




Re:
Posted on: 2023-09-13 07:25:38   By: Anonymous
 
Take it easy. This guy is a fully employed Biden supporter.

[Reply ]




Re:
Posted on: 2023-09-13 07:43:32   By: Anonymous
 
Have you seen the profile of a typical Calaveras County Trump backer?? Lets start with inbred doofus, and go from there.



[Reply ]



No Subject
Posted on: 2023-09-12 21:31:50   By: Anonymous
 
I saw a "I voted for Bernie" sticker on his bumper, is that even possible?

[Reply ]
No Subject
Posted on: 2023-09-12 21:33:51   By: Anonymous
 
1. Is he still in the crapper?
2. What's his sentence?
3. Can he still vote for Joey?

[Reply ]
No Subject
Posted on: 2023-09-13 06:09:12   By: Anonymous
 
Is Hunter in town?

[Reply ]
Re:
Posted on: 2023-09-13 07:10:05   By: Anonymous
 
No . But THAT Hillary is. And she trying to steal your EMAIL…

[Reply ]




Re:
Posted on: 2023-09-13 07:14:52   By: Anonymous
 
Republicans are not voting for an impeachment inquiry. That would be outrageous. If you would like to loose every possible down ballot election. Maybe Kevin McCarthy should pull his head out of Trumps fat criminal insurrectionist ass.

[Reply ]




Re:
Posted on: 2023-09-13 07:16:55   By: Anonymous
 
Ninety one felony counts. And he is still locked on to that trash.

[Reply ]




Re:
Posted on: 2023-09-13 07:45:23   By: Anonymous
 
You still worried about, or even think about, Hillary???????
Your'e dumber than you appear.



[Reply ]




Re: Your'e dumber
Posted on: 2023-09-13 08:07:44   By: Anonymous
 
Really?
Your'e?
Calling the kettle Black.
Bet you don't even know what's(wha'ts?) Wrong.
Dumas.

[Reply ]




Re: Your'e dumber...fentanyl
Posted on: 2023-09-13 10:46:38   By: Anonymous
 
Supply and demand.
When there is a population of morons that use fentanyl, there is a problem that cannot be corrected.
Blame the fentanyl.
It's kinda like those that say that guns don't kill people.
Darwin was correct.

[Reply ]




Re: Your'e dumber...fentanyl
Posted on: 2023-09-13 21:26:12   By: Anonymous
 
So was Hitler.

[Reply ]



What's Related
These might interest you as well
Local News
Photo Albums
phpws Business Directory
Calendar
Web Pages