Posted by: thepinetree on 08/28/2023 12:16 PM Updated by: thepinetree on 08/28/2023 12:17 PM
Expires: 08/28/2033 12:00 AM


Get Your Tickets Now for Jake Jacobson on Sunday, October 8

Copperopolis, CA...Don't miss out on this incredible opportunity to witness Jake Jacobson's electrifying performance. Grab your friends and family and come enjoy an afternoon filled with great music and good vibes. We can't wait to see you there!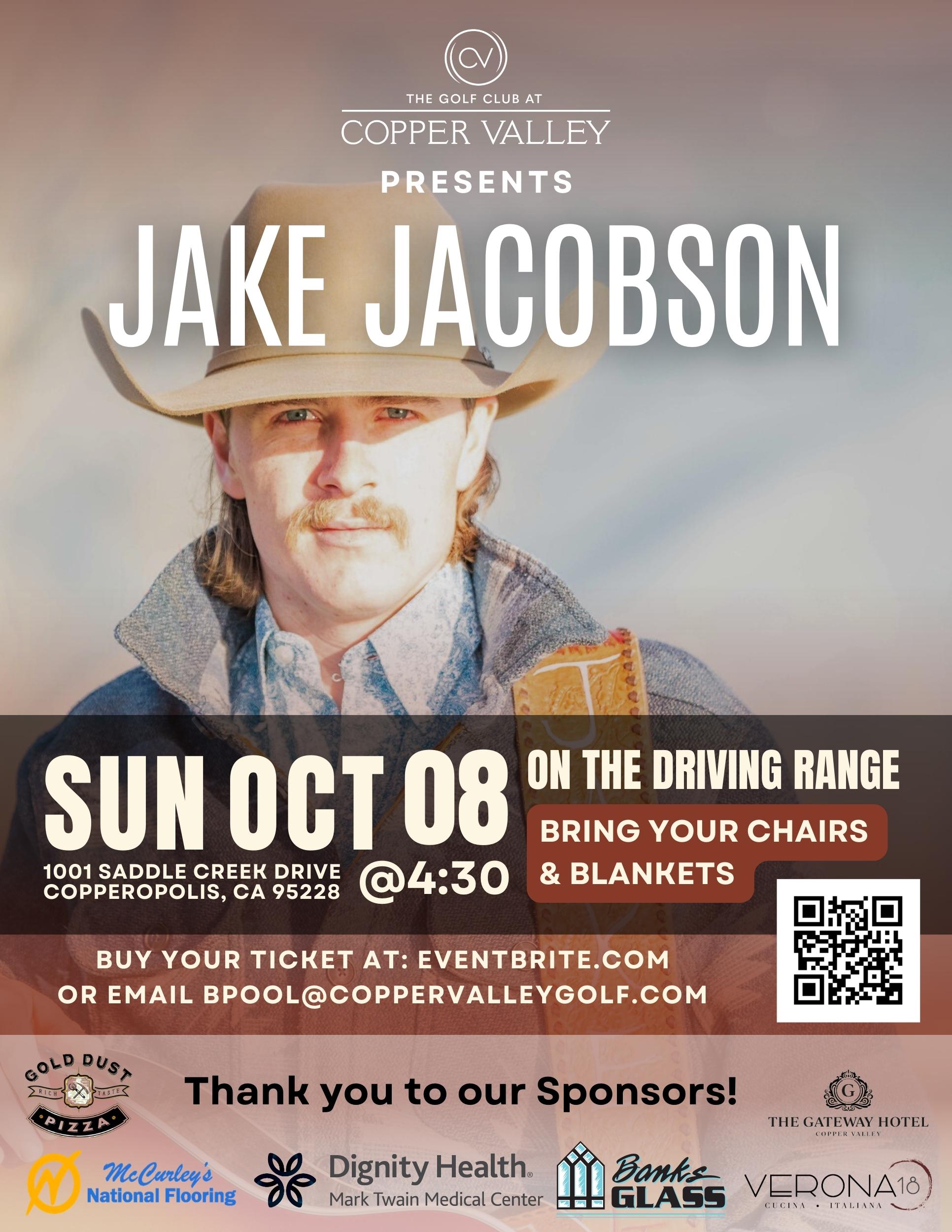 Bring your lawn chairs and blankets, or even your golf cart for a great time. Beer, wine, and hard alcohol available. Pizza oven onsite or order food in advanced from Verona18.

The event will take place at the 1001 Saddle Creek Drive, Copperopolis, CA 95228. Mark your calendars for Sun Oct 08, 2023 and get ready to rock and roll! The concert will kick off at 4:30PM but the gate will open at 3:30, so come early and get some of the best seats in the house!

If you have any questions, contact Brioni Pool at 209-783-9933 or bpool@coppervalleygolf.com

https://www.eventbrite.com/e/jake-jacobson-concert-tickets-699954441577


Event occurs on 10/08/2023 from 04:30 PM to .



What's Related
These might interest you as well