Posted by: thepinetree on 03/29/2023 09:24 AM Updated by: thepinetree on 03/29/2023 09:24 AM
Expires: 01/01/2028 12:00 AM


Douglas Raymond Brown 1942 - 2023

Murphys, CA...Wonderful Husband, Father, Friend, and Mentor – Doug Brown, 81 years of Murphys, CA, died on Sunday, March 19th, 2023, in Cabo San Lucas, Mexico. He was born Douglas Raymond on March 9th, 1942, in Oakland, CA to Pete and Lucille Brown. He is survived by his wife of almost 55 years, Joey Brown, his brother Claude Brown, daughters Sherri Sedler (Chris) and Michelle Roman (John), son Jason Brown (Shelly). Also, grandchildren: Tyco Sedler, Kaylee Peffers (Tom), Justin Roman and Lindsey Roman along with numerous nieces and nephews.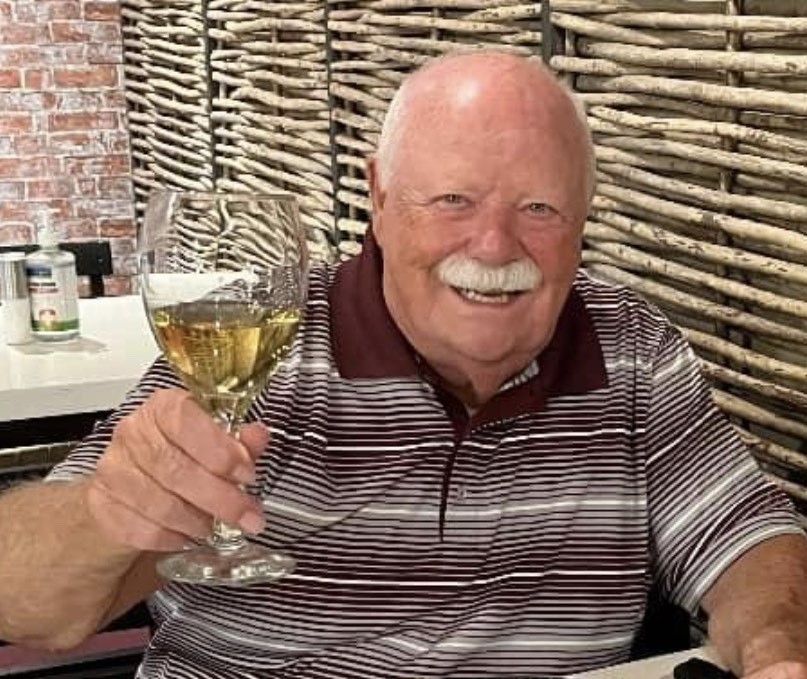 A long-time resident of Avery, "Dougie", started his Central Pacific Mortgage Company there in 1975, and worked up until retirement in 2020. He was a staunch supporter of the Community – President of BV Ski Club, founded the Arnold Running Club, coaching youth basketball, baseball and softball, as well as a Lifetime Rotarian and supporter of AMA Boosters, Toastmasters, and the Calaveras Wine Grape Alliance – where he MC'ed the Grape Stomp for 29 years!! Doug was a Native Sons member and a proud Veteran, serving in the US Army overseas.

His favorite saying was "Fun is where you find it," and it followed him everywhere he went. Whether it was a warm smile or a funny joke over a glass of wine, his spirit was infectious. He and Joey recently retired to Mexico (keeping a residence in Murphys), where he could spread his lust for life to a whole new community, which brought him immense joy. Cabo was his little slice of heaven.

Doug passed away peacefully in Cabo San Lucas surrounded by Joey and his children, Michelle, and Jason.

The family requests that donations be made to AMA Boosters Club, Calaveras Wine Alliance, or the Avery Christmas Tree Lighting, in lieu of flowers.

Details for a service in honor of his life will be forthcoming.