Posted by: thepinetree on 09/23/2022 01:32 PM Updated by: thepinetree on 09/23/2022 01:42 PM
Expires: 09/23/2032 12:00 AM


The 29th Annual Calaveras Grape Stomp, The Oldest & Largest in California Hosted by The Calaveras Winegrape Alliance

Murphys, CA - On Saturday, October 1, 2022, about 5000 people will attend the 29th Annual Calaveras Grape Stomp at Murphys Community Park where 120 teams from near and far will compete for title of Top Stomper! The 29th Annual Calaveras Grape Stomp has grown into California's Oldest and Largest Grape Stomp Competition.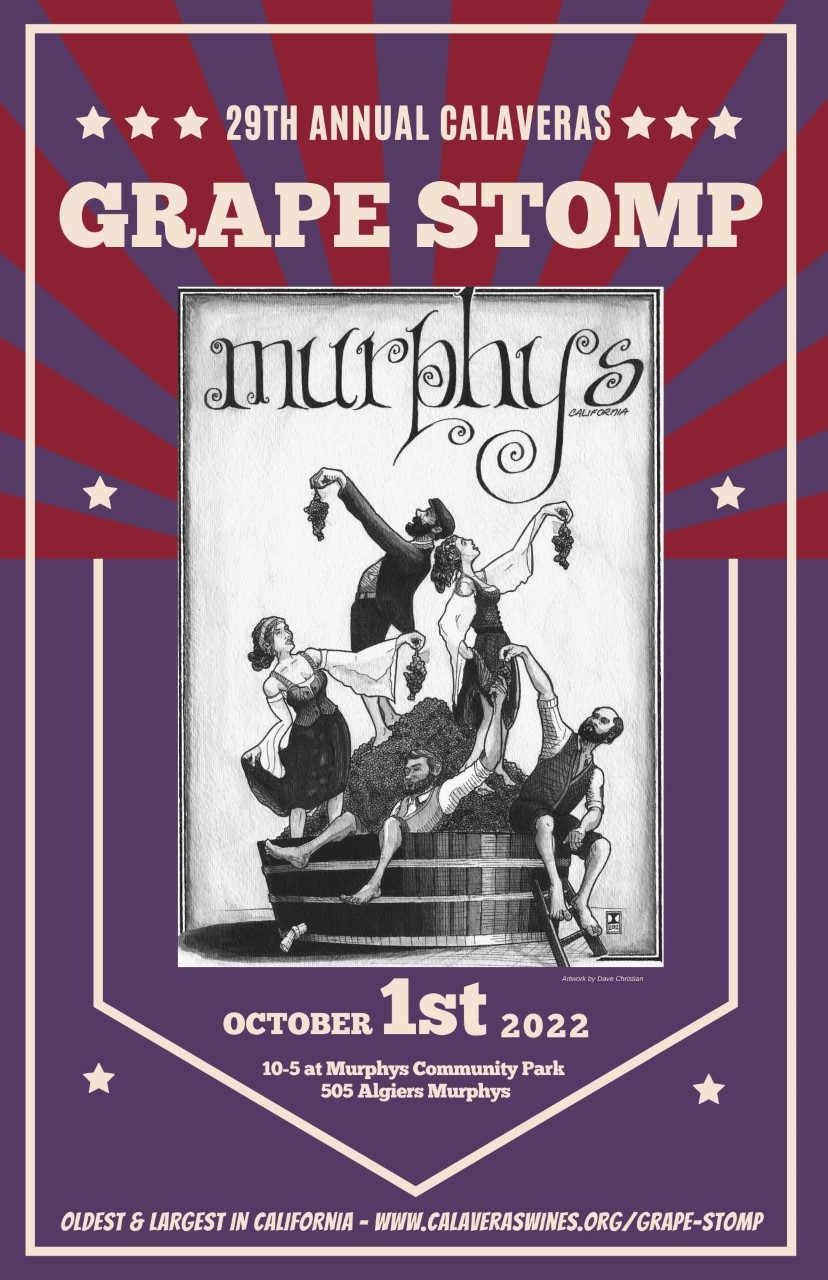 A few Photos and a Bit of Video from 2019 to Get You in a Stomping Mood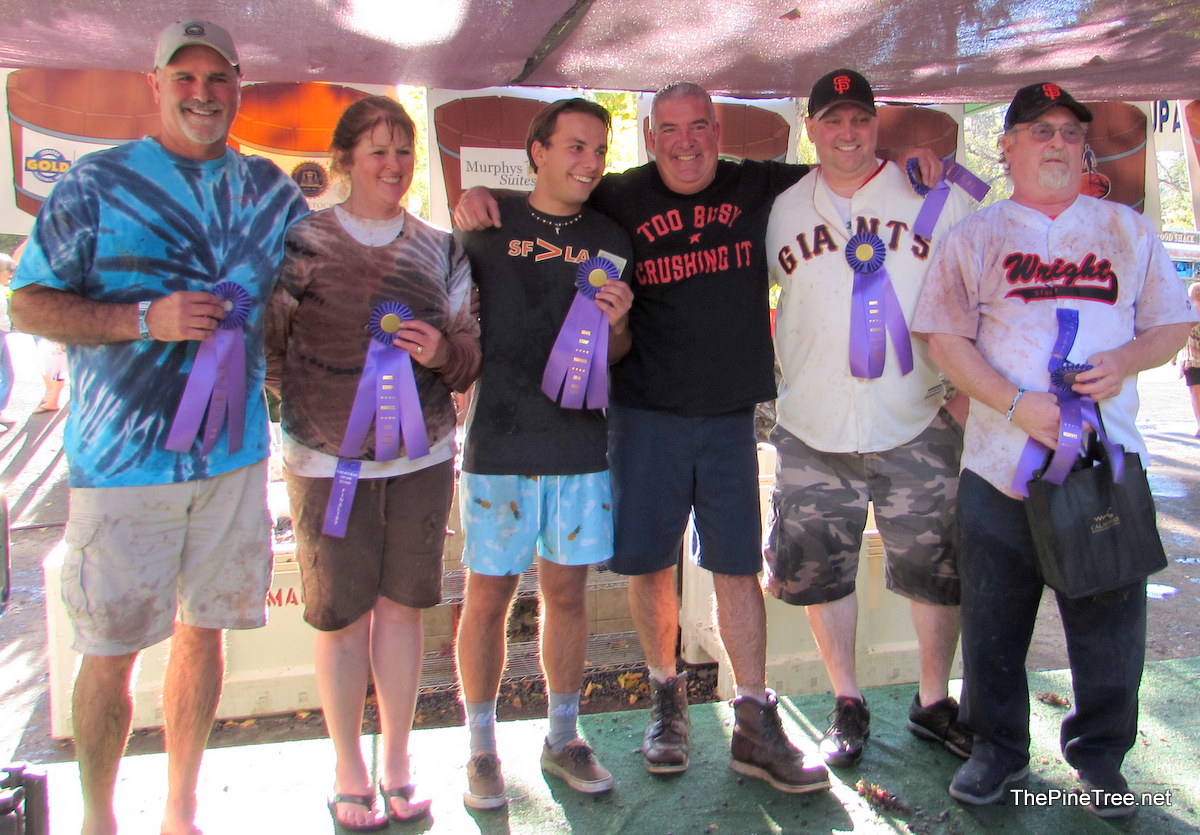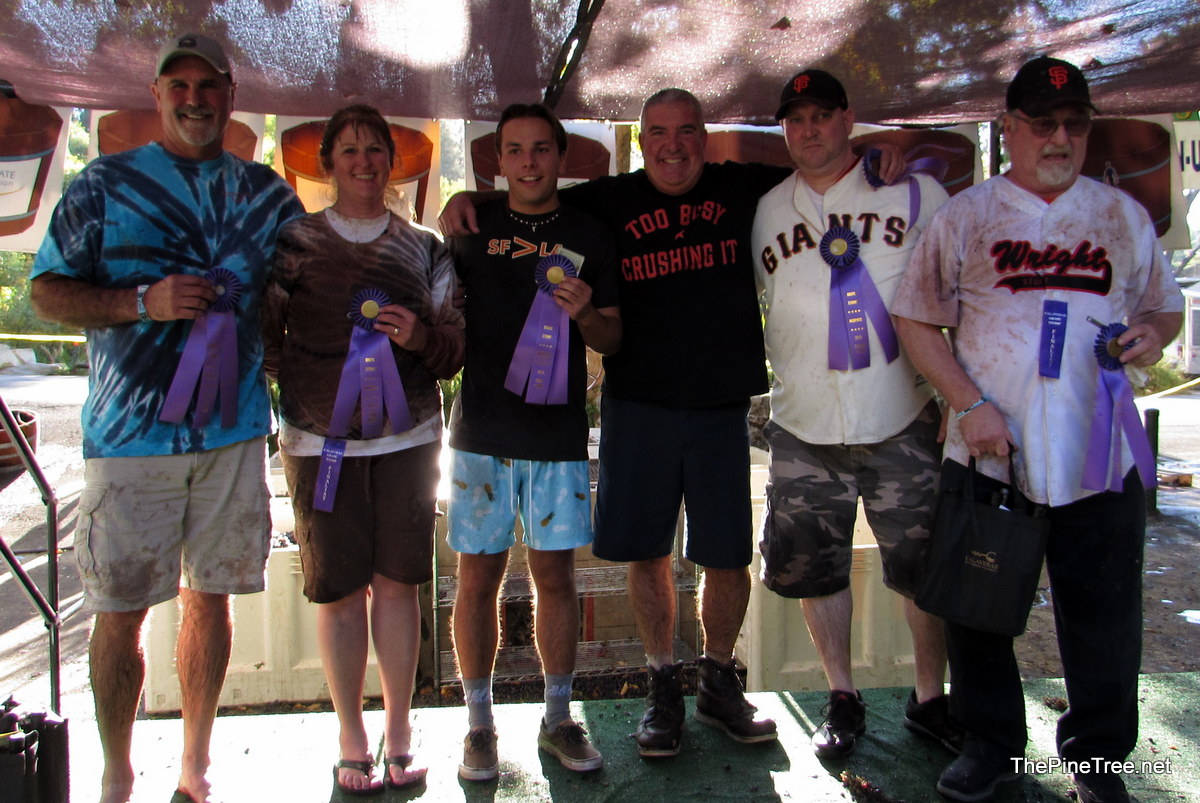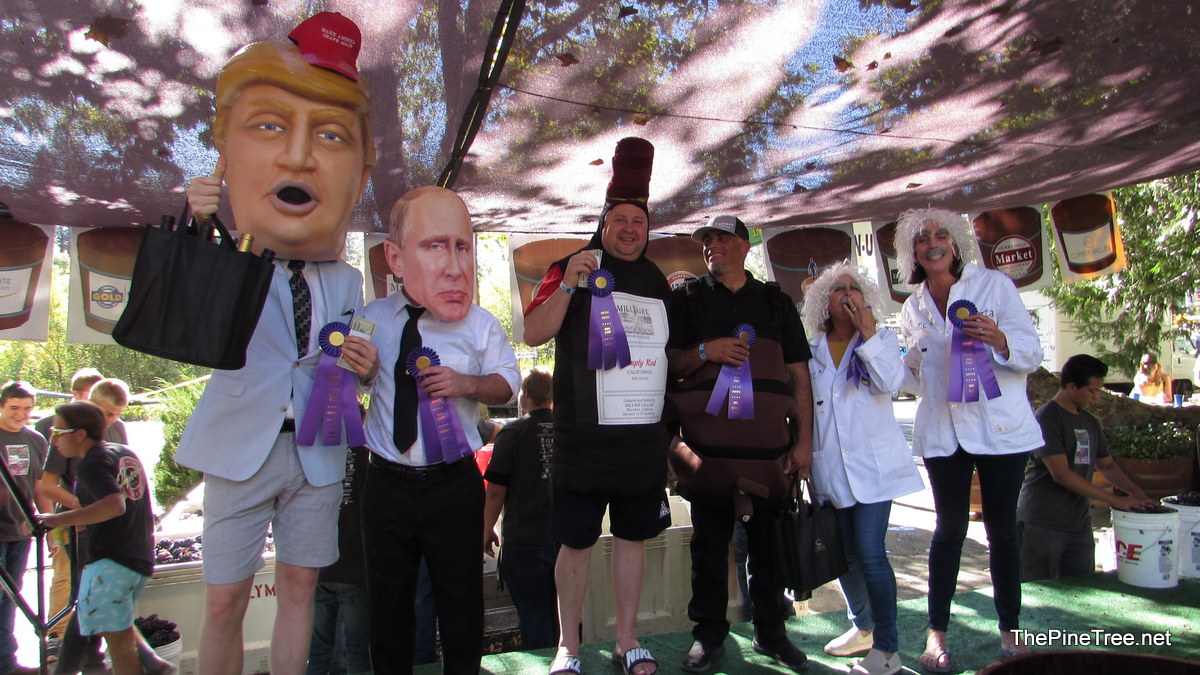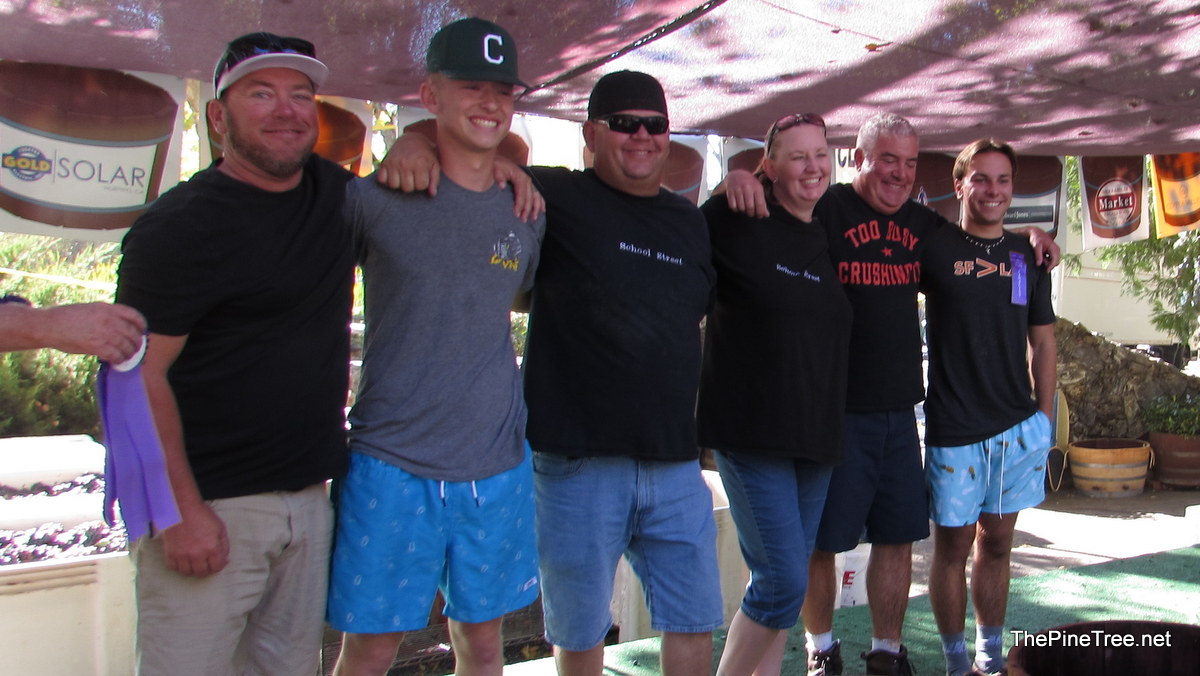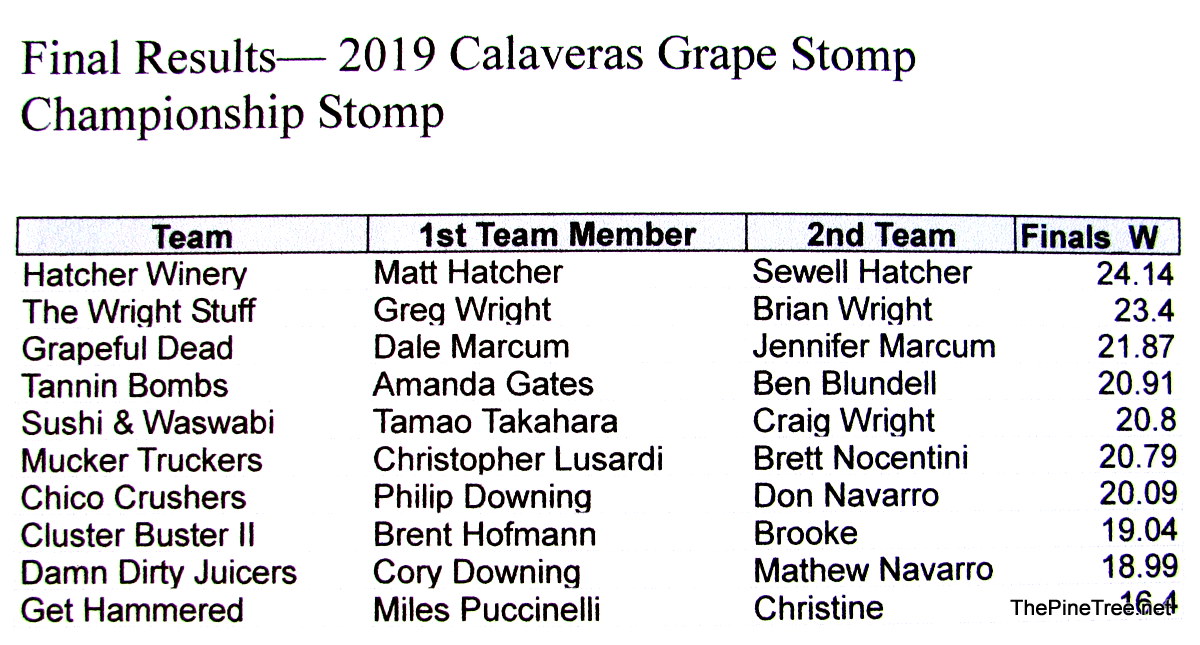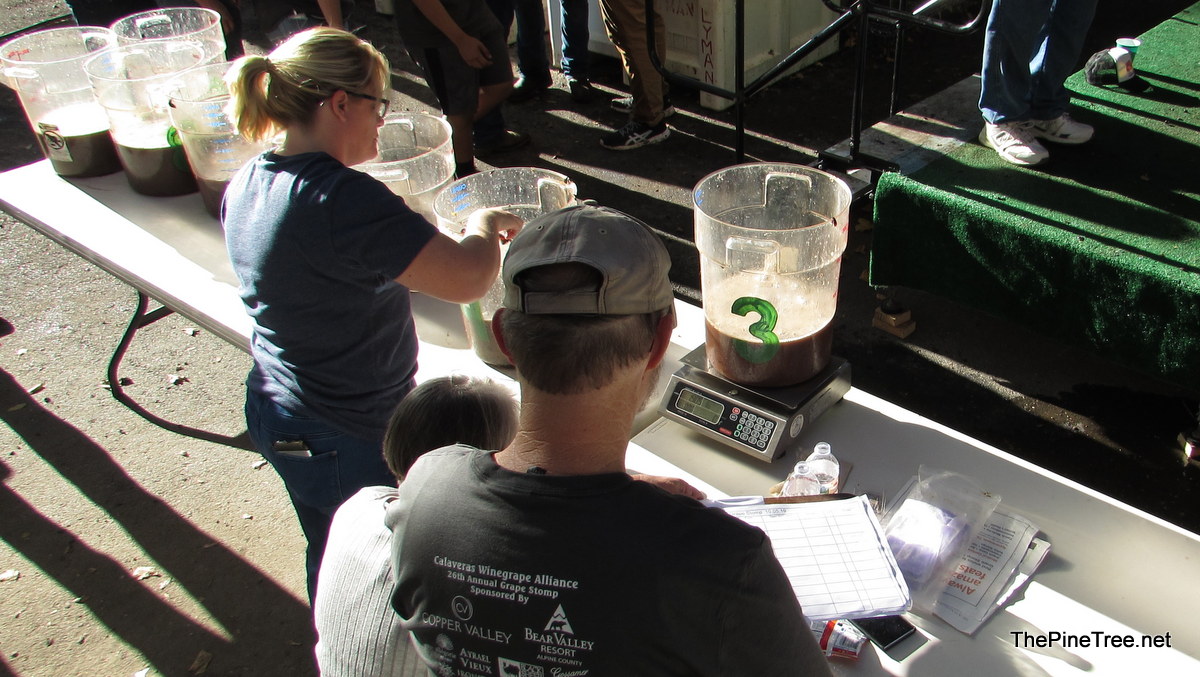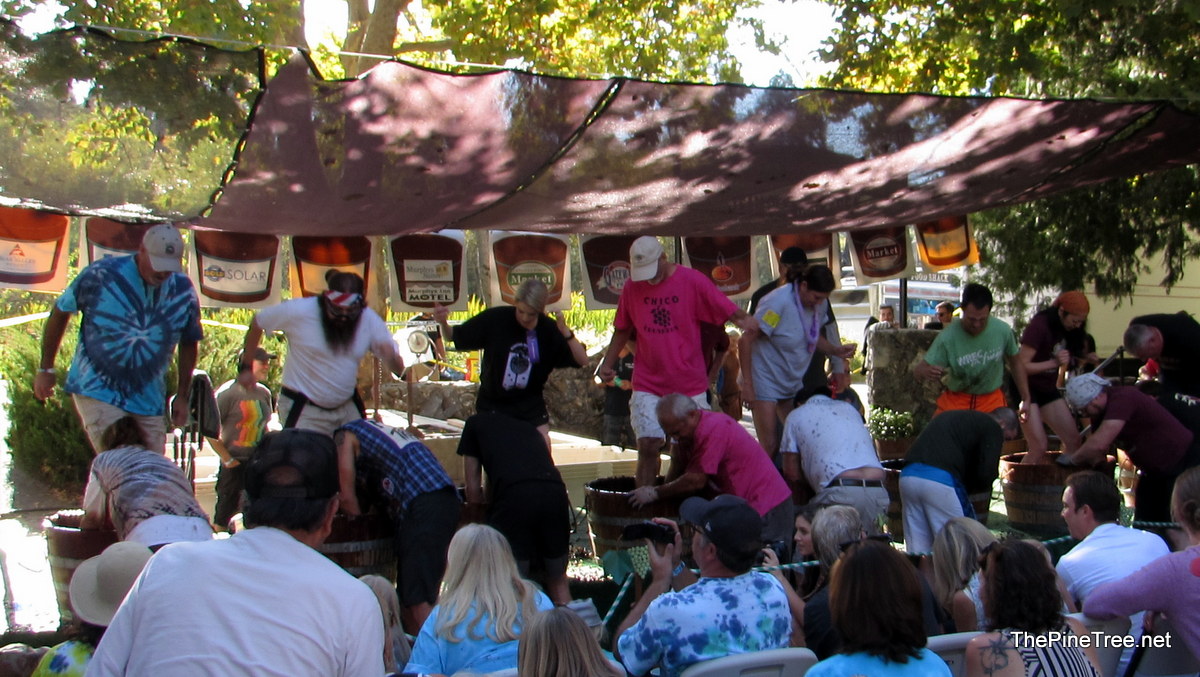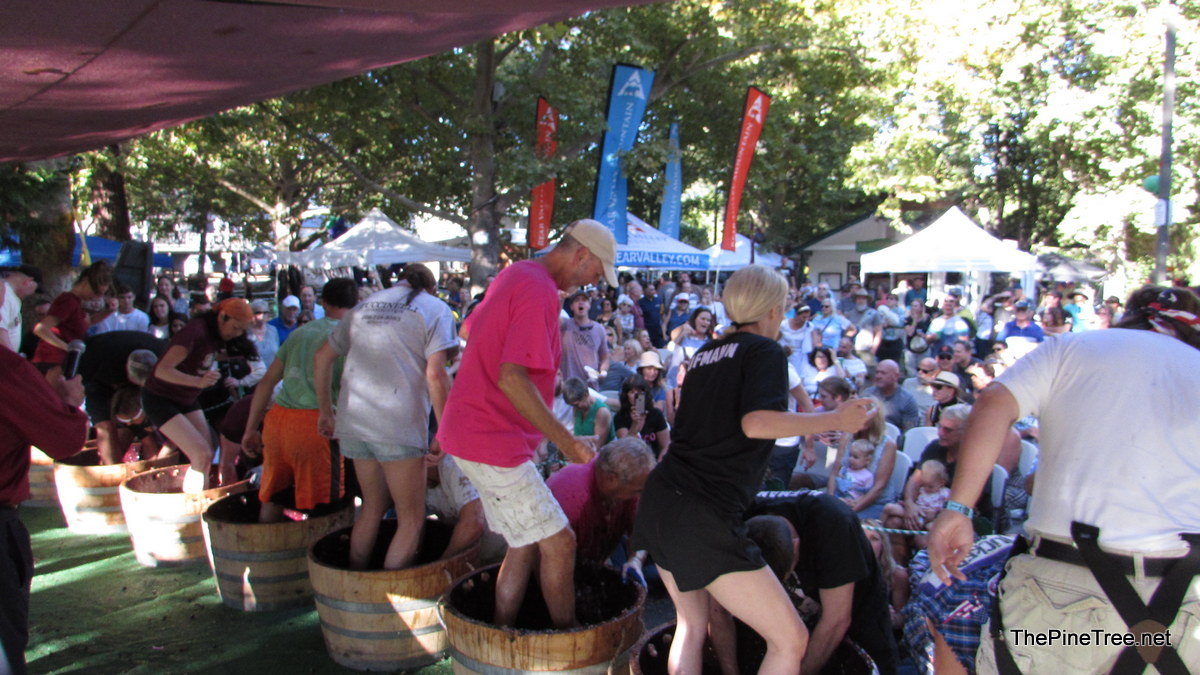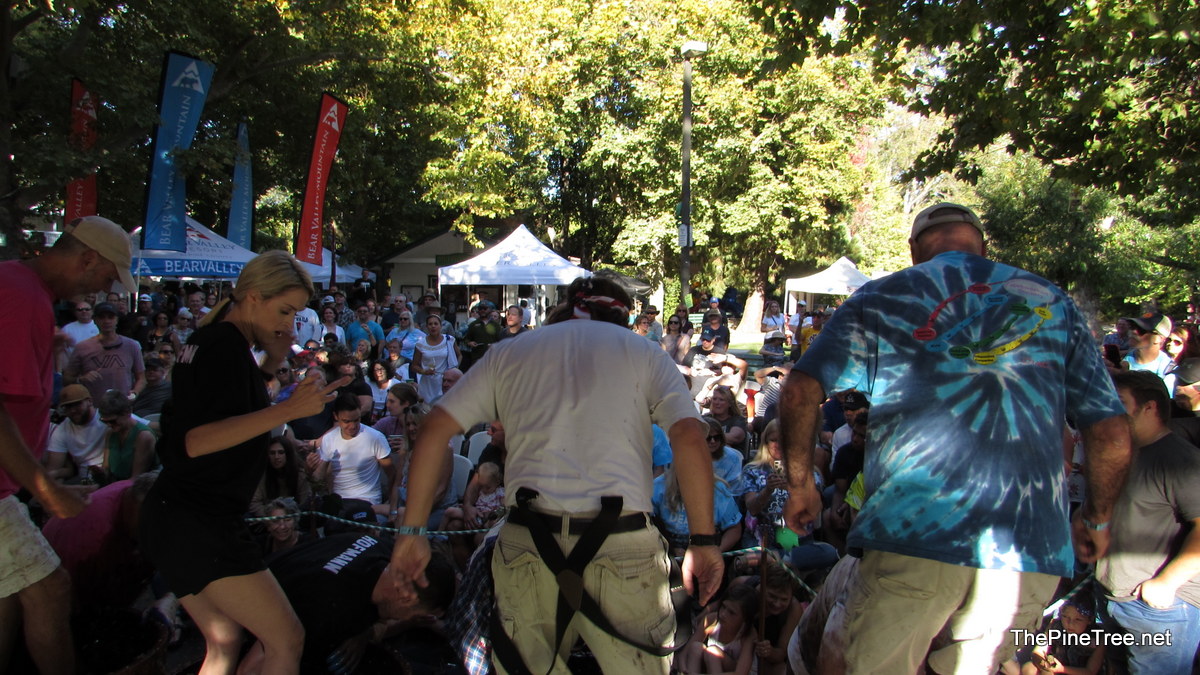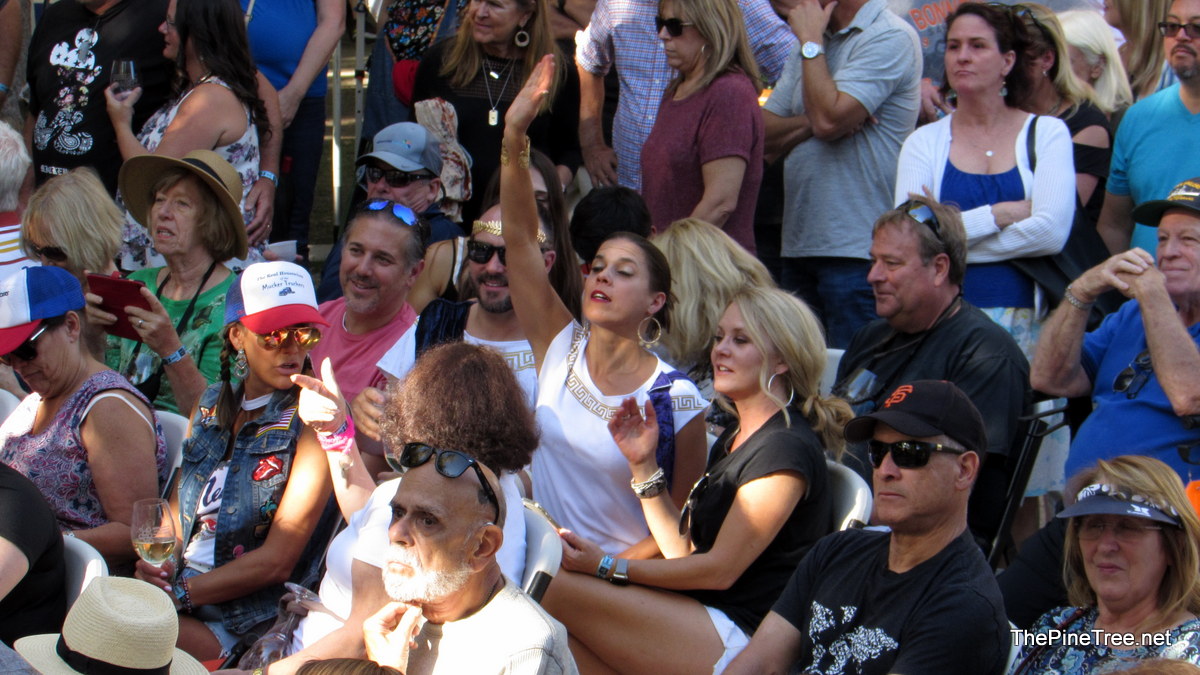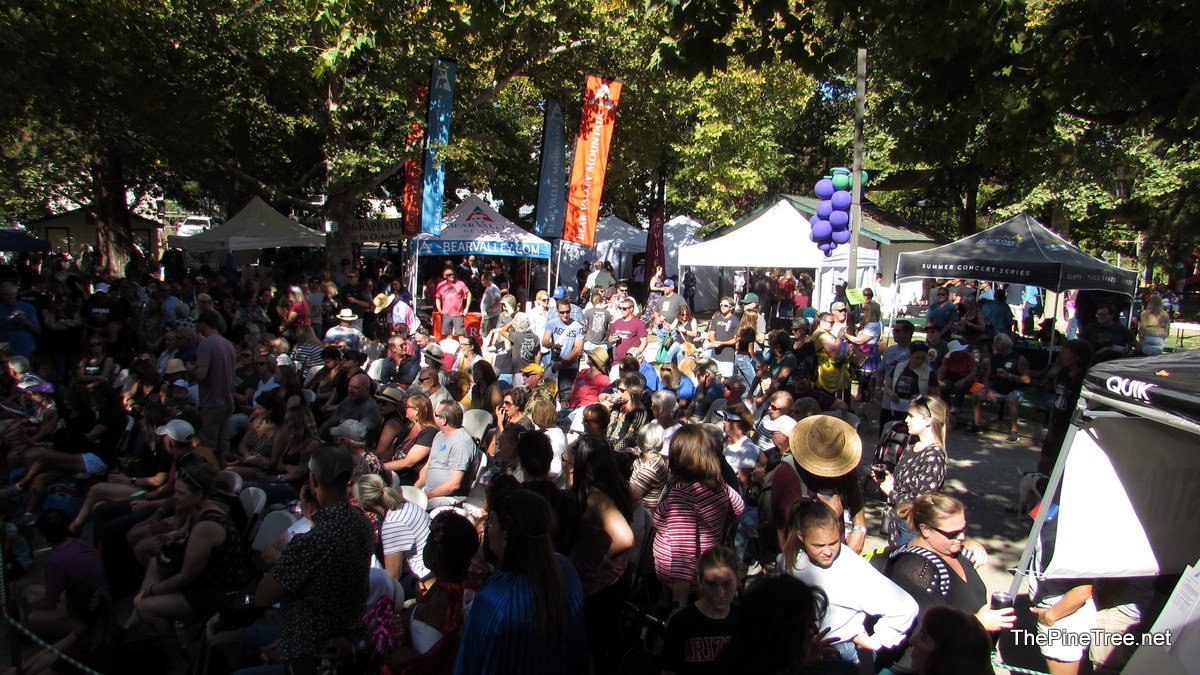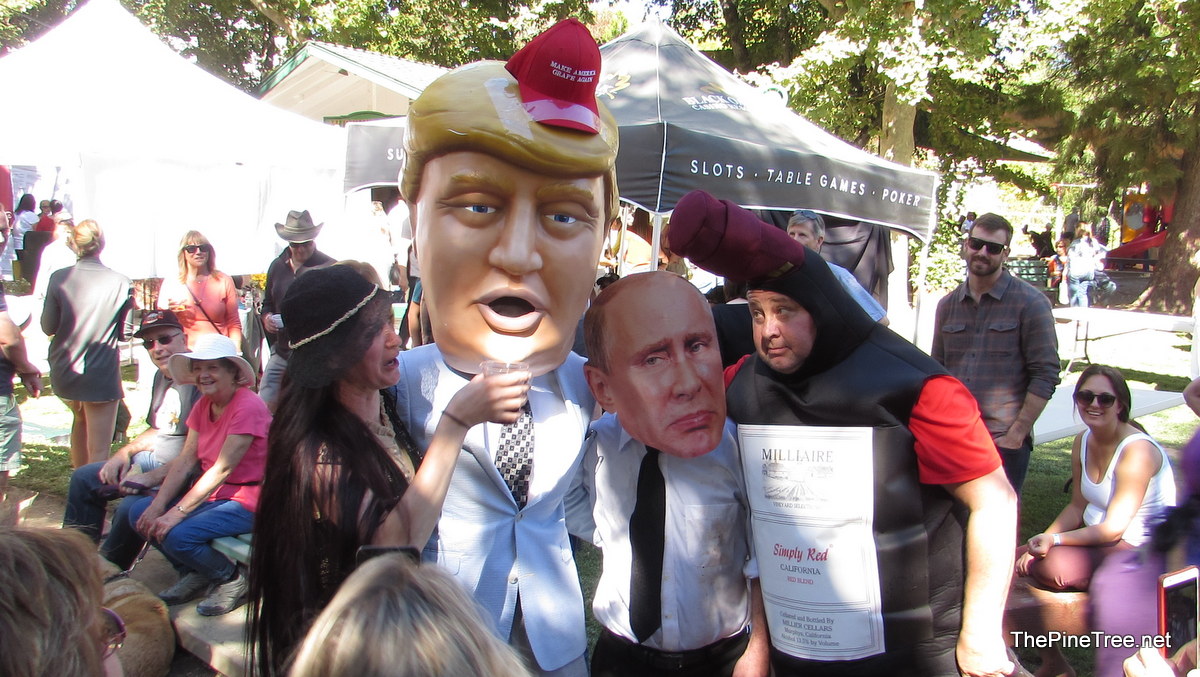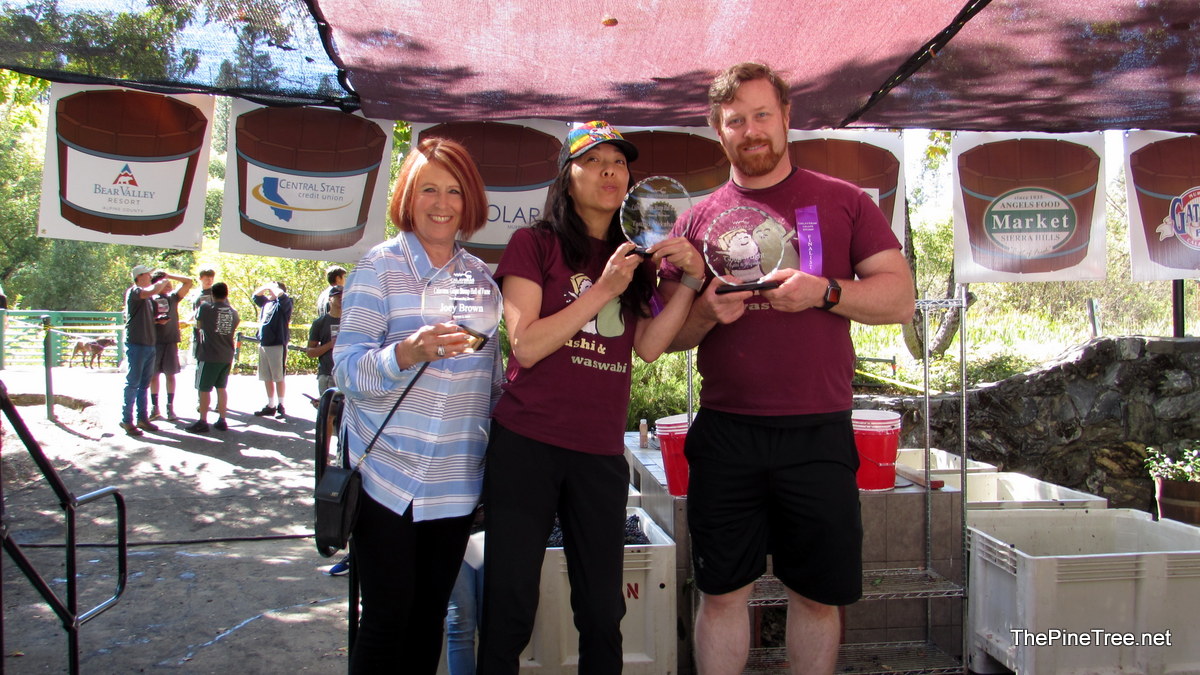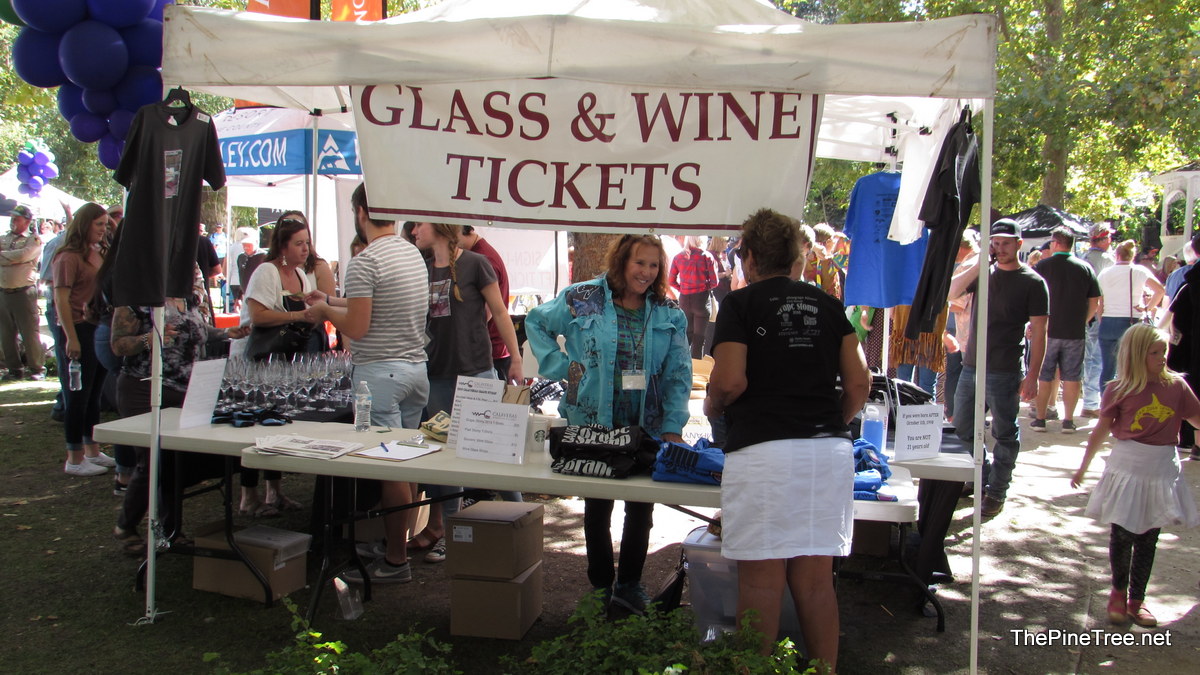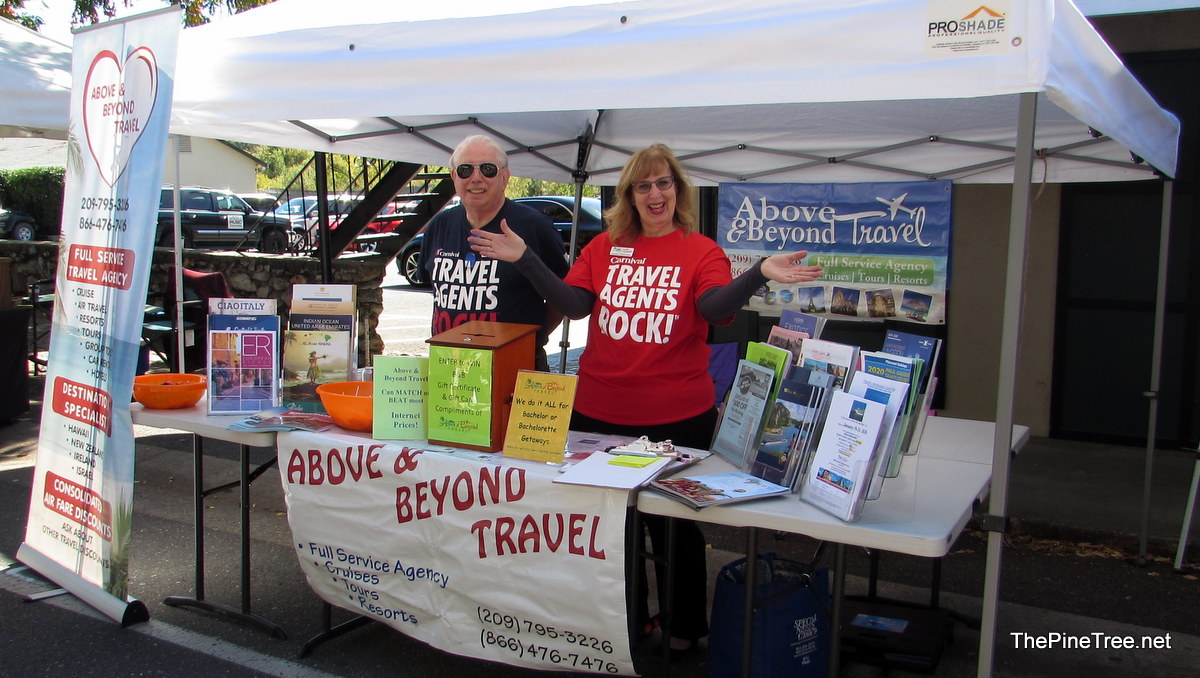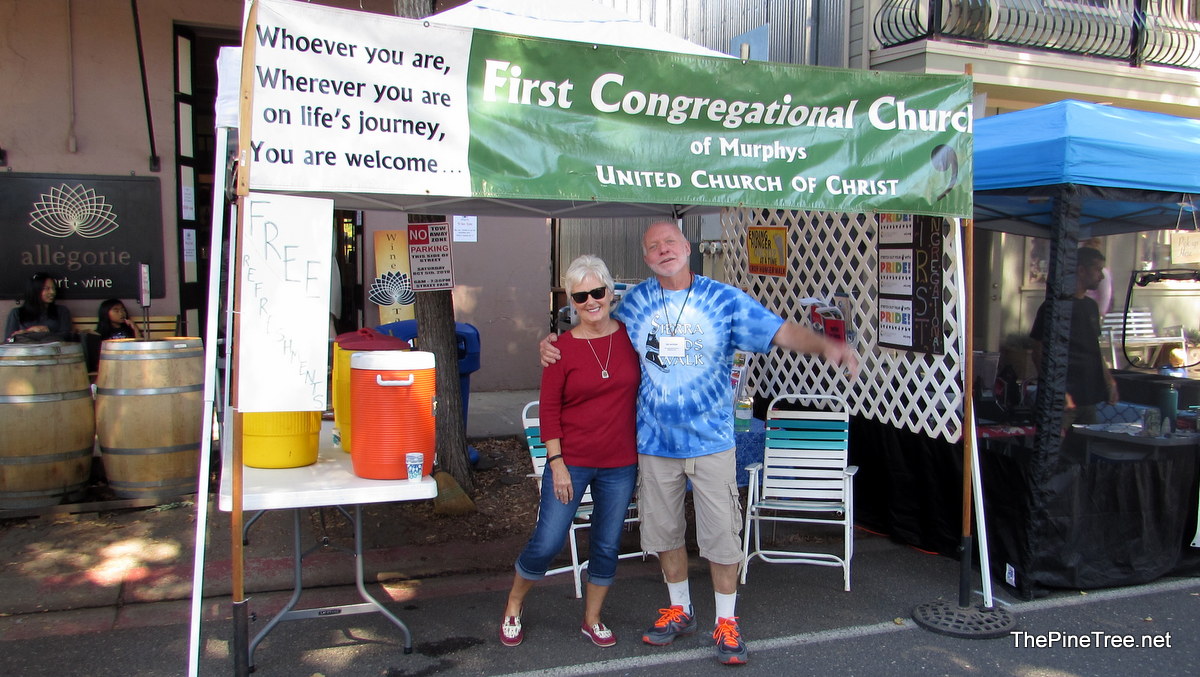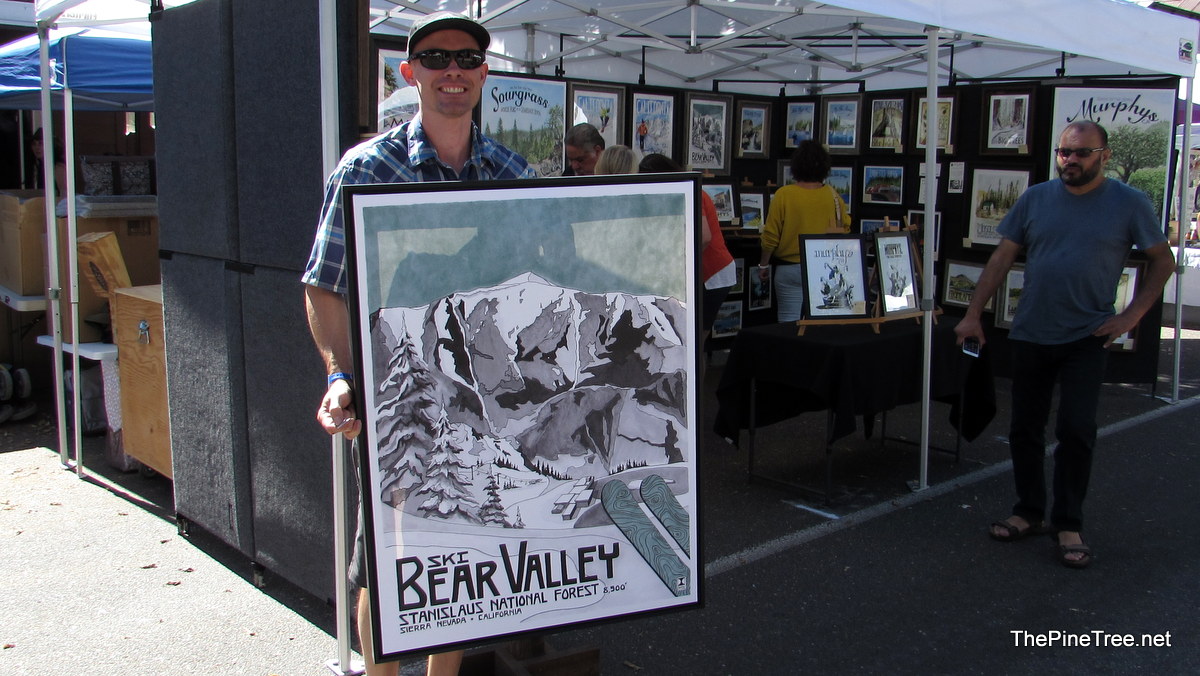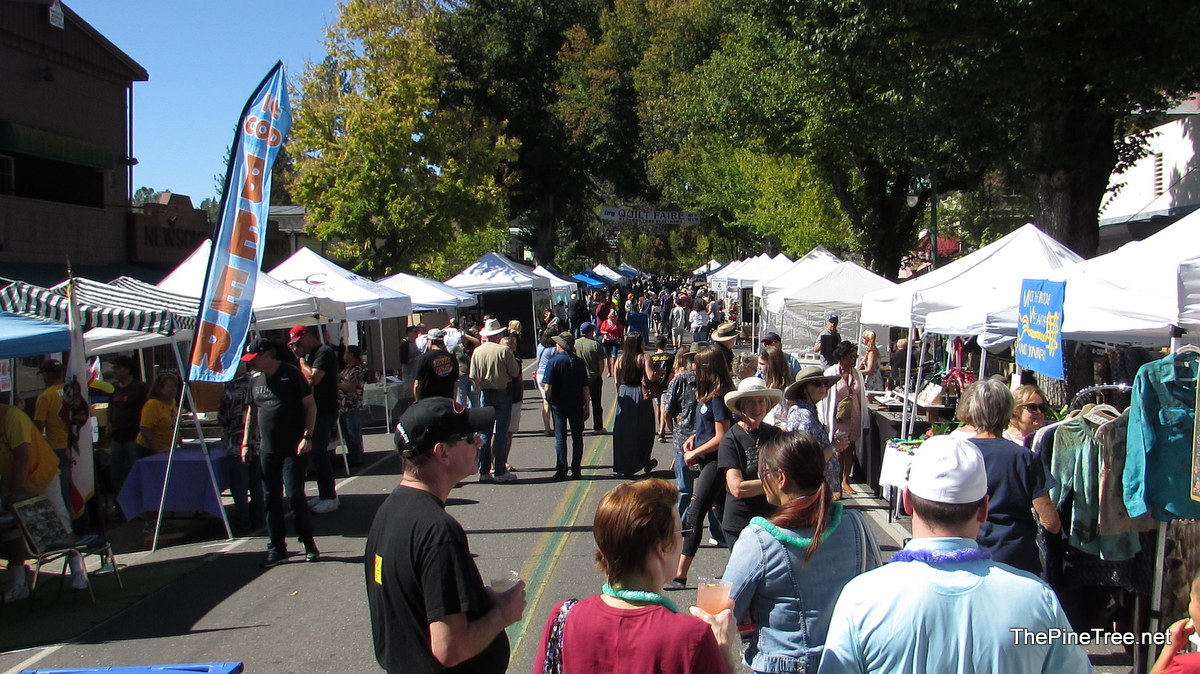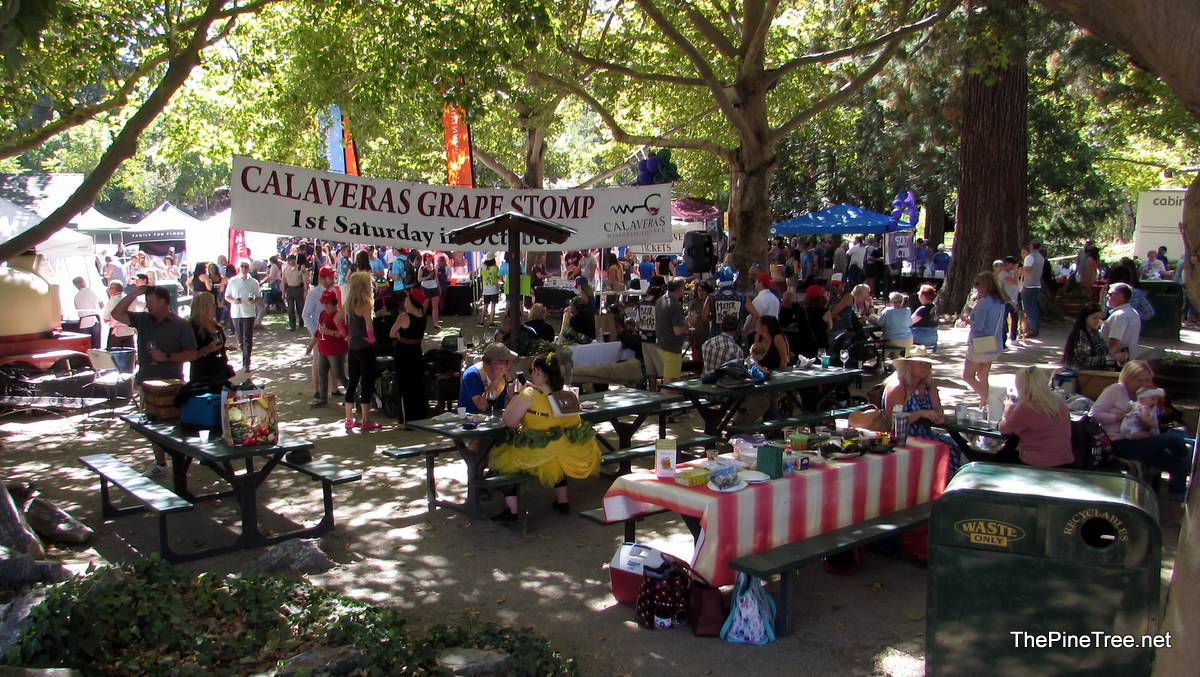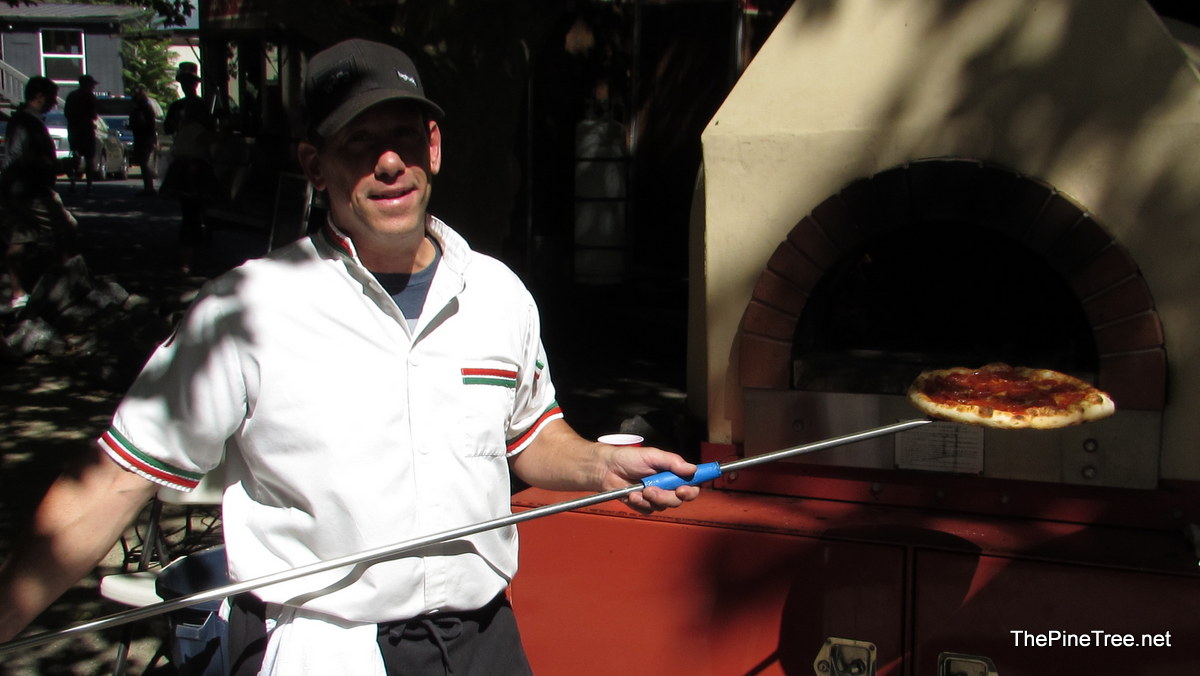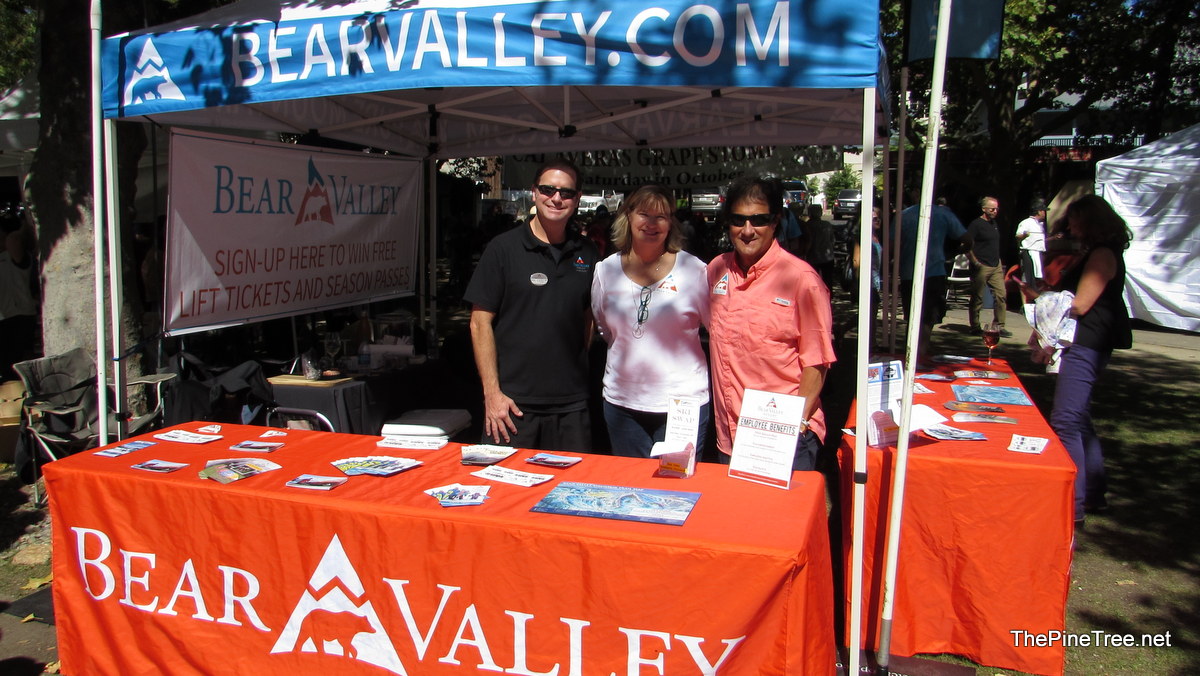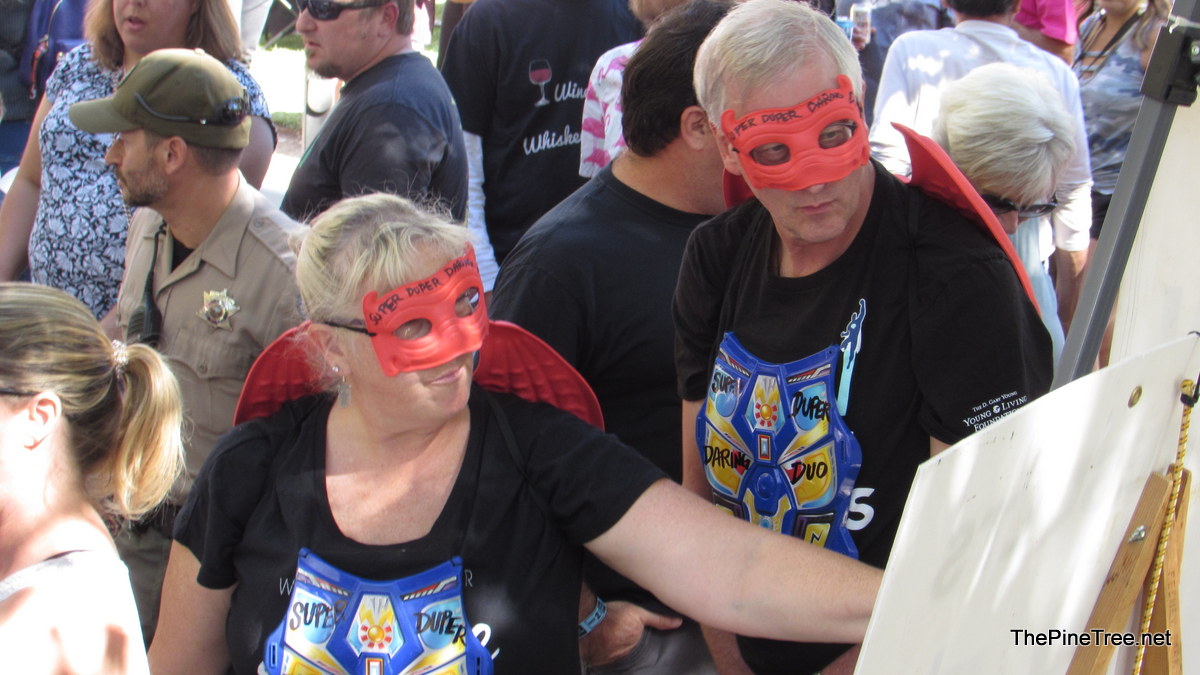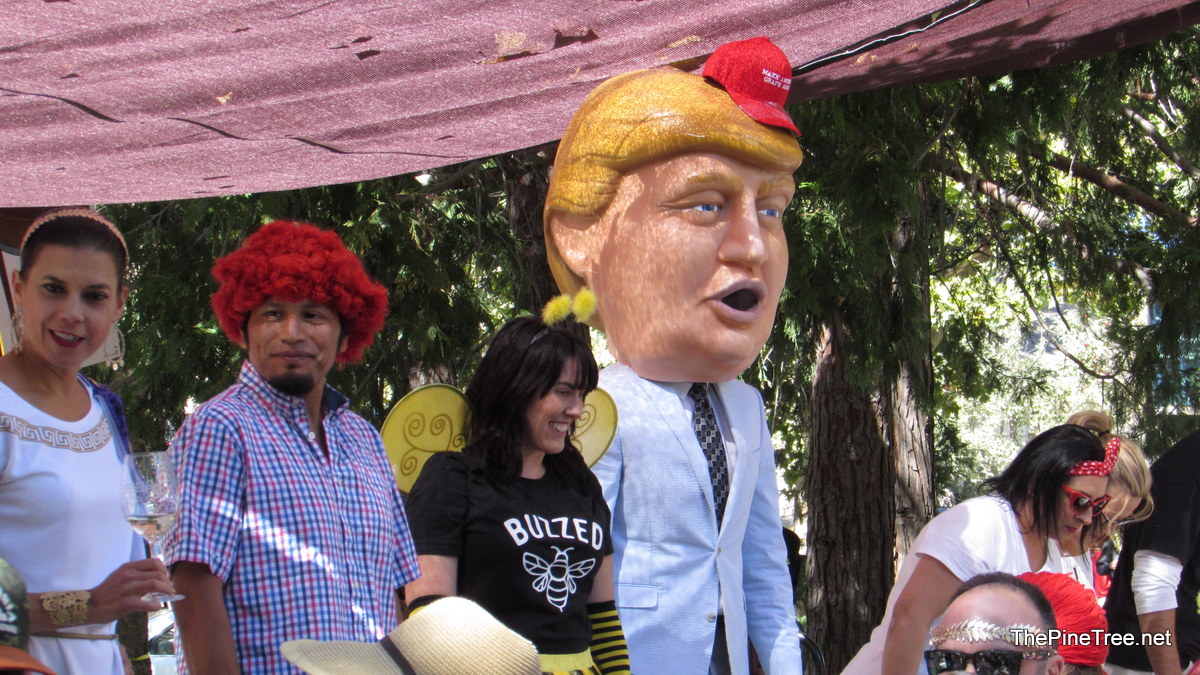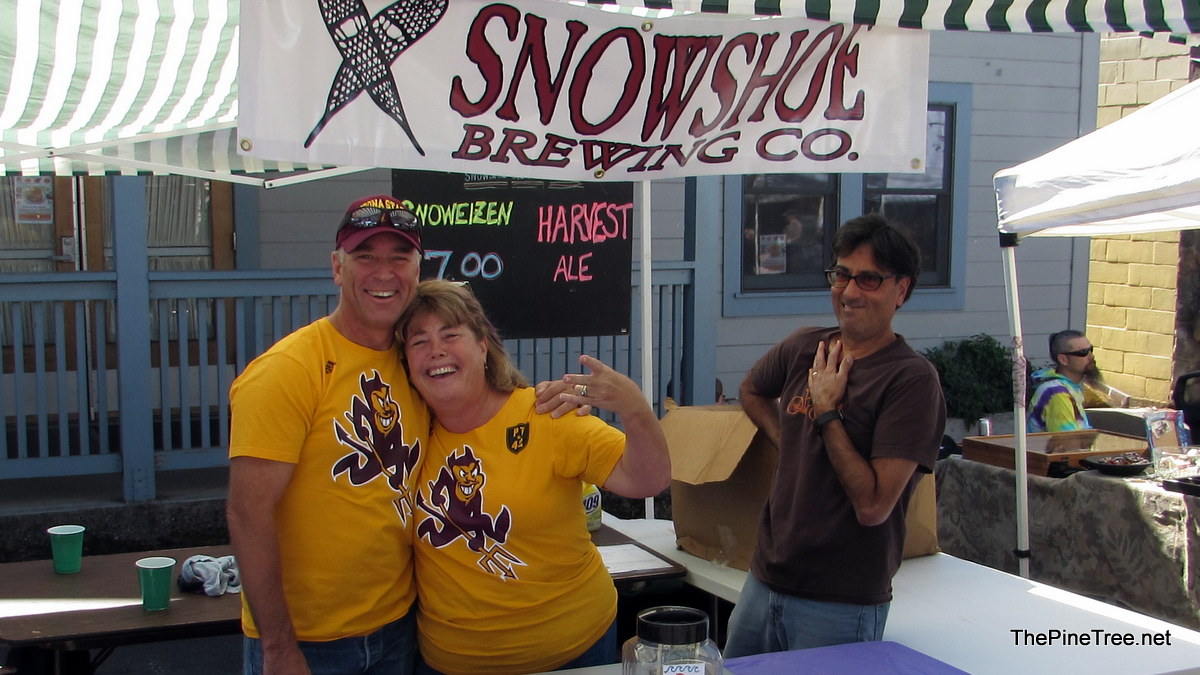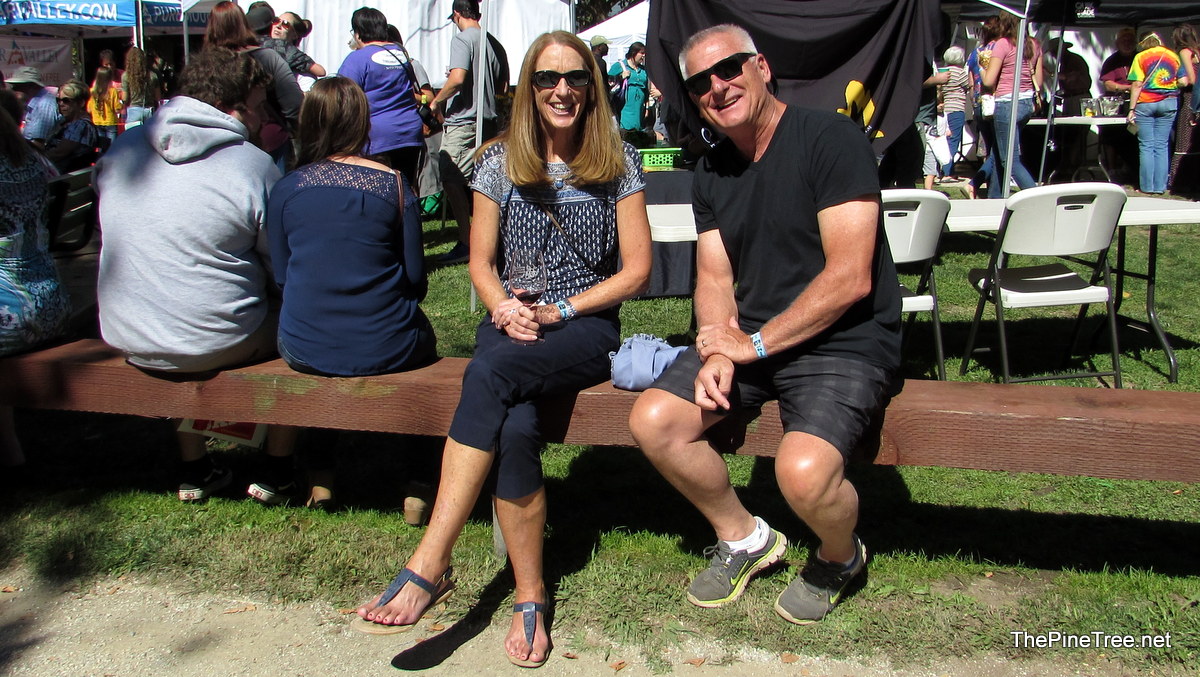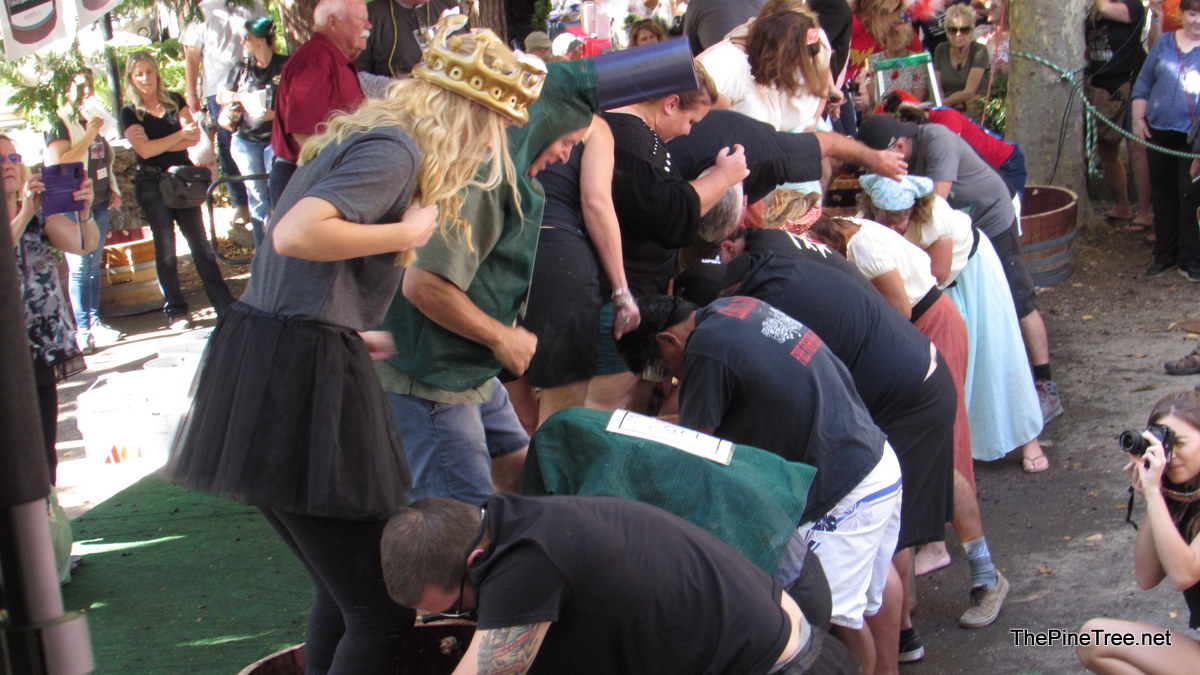 Teams of two will assign one Stomper and one Swabber to compete in a half barrel filled with 25 pounds of grapes. Each team has three minutes to produce as much juice as possible to win that heat and move onto the next round. There are two semi-final heats before the top teams move on to compete in the championship round! Additional grapes are added to the barrels if needed for a five minute stomp in the championship round. Attendees can watch the competition for free or teams of two can register in advance for $80 per team.

The event takes place from 9:00-5:00 and includes a Gold Rush Street Faire on Main Street Murphys, sponsored by Feeney Park as their annual fundraising event. Stomp teams are encouraged to dress up for the Costume Contest in which prizes are awarded. Local wine by the glass and carafe will be sold at the park and food booths will be available. The Feeney Park team will also have beer booths at the park and throughout the street fair as well as food vendors along Main Street. Visitors will enjoy about 100 Street Faire artists and vendors, live music, kids activities and so much more.

Established in 1989, The Calaveras Winegrape Alliance (CWA) is a non-profit organization, dedicated to increasing the awareness of all wines produced in Calaveras County and/or produced from Calaveras grapes. We represent Calaveras County families - making some of the most exciting wines in California's historic Sierra Foothills region. The Calaveras Grape Stomp Competition was started by local winery owners and grape growers who wanted to create a fun event to celebrate the harvest season and also give back to their local communities. The event takes place in the Gold Rush town of Murphys, CA in Calaveras County, now home to 32 tasting rooms and over 50 vineyards.

"The Calaveras Winegrape Alliance is honored to host the 29th Annual Grape Stomp Competition as we bring
together our community and visitors from throughout the state to enjoy this grape harvest celebration. We
invite guests to learn why this historical wine region has been an integral part of the California wine industry
since 1851,"explains Sandra Hess, Executive Director, Calaveras Winegrape Alliance. "We encourage visitors
to plan a long weekend in Calaveras Wine Country and to stop by the Wine Information Center at 202 Main
Street in Murphys to pick up tasting room maps and get recommendations".

Grape Stomp has become a huge community event for local businesses and residence who get together for a
great time and to also support the community through auction contributions. Organizations ranging from
Dignity Health, Bear Valley Ski Resort, Copper Valley Resort, Gold Electric, Gateway Press, Signal Service,
Murphys Inn & Suites along with many others provide Grape Stomp sponsorships each year to ensure this
annual event is a success. We can't thank our supporters enough for all that they do to bring so much to others.

Matt Hatcher, winemaker and owner of Hatcher Winery, Home of School Street Wines, has come alongside the CWA for years to co-produce the Calaveras Grape Stomp. He gives his time, resources and wine donations each year and on top of that, ensures that the grapes get delivered for the stomping competition!

Each year, the live and silent auction contributions raise between $8,000-$11,000. This fundraising event supports local organizations, parks, and high school scholarship programs. Members of the Calaveras County winery and business communities take great pride in the Grape Stomp auction and donate generously with items such as outdoor adventure packages, travel packages, golf outings, exclusive winemaker dinner events, concert tickets, gift baskets, wine and so much more. For information about the Calaveras Grape Stomp and Auction or to donate an auction item, contact the CWA office at (209) 728-9467 or email info@calaveraswines.org. To register, visit: www.calaveraswines.org/grape-stomp.
###


Event occurs on 10/01/2022 from All Day to .



Comments - Make a comment
The comments are owned by the poster. We are not responsible for its content. We value free speech but remember this is a public forum and we hope that people would use common sense and decency. If you see an offensive comment please email us at news@thepinetree.net
No Subject
Posted on: 2022-09-23 13:47:37   By: Anonymous
 
Nothing I love to watch more then a bunch of trust fund liberals step on grapes. Then come up from the gay area and tell us how to make changes. Clean the *bleep* off the street you lived on.

[Reply ]
Re:
Posted on: 2022-09-23 14:49:00   By: Anonymous
 
This PODUNK EVENT attracts only the elite, arrogant hypocritical Demorats from the gay area. As full time residents in the foothills, we don't need your kind in our neighborhood. Keep your arrogant asses with all of your money away from this area.

[Reply ]




Re: PODUNK EVENT
Posted on: 2022-09-24 07:13:34   By: Anonymous
 
Then don't show up, Dotard.
I went to 1 Grape Stomp and that was enough for me.
Doesn't take much intelligence to realize getting that many tourists in one place just means the other spots up the hill are quieter.
Throw in the handful of locals that enjoy the entertainment of overpriced beer and wine, street food, costumes from an artisan shop, and loud behavior. All the makings for a tourist fleecing and ammunition to throw at the urban crowd.
Local businesses can get a month's worth of profits in 1 weekend.
Locals that get their much deserved rest at a lake or highland trail.
A dotard my complain about these kinds of festivals. I take advantage of the quiet spots.
Ssshhhhh. Don't tell anyone. Less locals show up , because they figured it out a lonnnggggg time ago.

[Reply ]




Re: PODUNK EVENT
Posted on: 2022-09-24 07:17:06   By: Anonymous
 
And besides, there's way more quiet spots than 1 Murphys street.
Simple math.


[Reply ]




Re: PODUNK EVENT
Posted on: 2022-09-24 07:22:23   By: Anonymous
 
Yes... I also went to the Grape Stomp, the 2nd or 3rd year it occured. It certainly takes 1st Place! as the most completely BORING 'event' I've attended in my life.
Unless you have a dong in the fight, forget it.
Otherwise, enjoy the crowd.

[Reply ]




Re: this Podunk Event attracts
Posted on: 2022-09-24 07:24:58   By: Anonymous
 
I guess you don't look at the pictures closely.
Tpt does a pretty good job of capturing who shows up at these events.
It's people that like to get drunk with others.
Funny that the neo conservatives embrace the same lifestyle as the Roman's.
Calabamans like to picture the Viking resemblance. Until the roll starts lipping the belt. Muffintop.


[Reply ]



No Subject
Posted on: 2022-09-23 16:44:29   By: Anonymous
 
Wrinkle neck standing next to Trump needs to sleep it off...

[Reply ]
No Subject
Posted on: 2022-09-23 16:59:08   By: Anonymous
 
Merita sure has aged since 2019 and put on some extra pounds.

[Reply ]
Re: aged in 3 years and a few extra lbs.
Posted on: 2022-09-24 07:00:23   By: Anonymous
 
It's all Trump's fault.
That lean diet and strenuous exercise.

[Reply ]




Re: aged in 3 years and a few extra lbs.
Posted on: 2022-09-24 07:07:10   By: Anonymous
 
Hey Sniveler! GO FUK YOURSELF

[Reply ]




Re: aged in 3 years and a few extra lbs.
Posted on: 2022-09-24 20:24:51   By: Anonymous
 
^Look!!!!! a bitter inbred, loser, moron!!!!!^

[Reply ]




Re: aged in 3 years and a few extra lbs.
Posted on: 2022-09-25 11:42:49   By: Anonymous
 
Think Ole Nancy will made a appearance and get booed then drunk with Merita. Talk jibber. How Ole Joey and Cornpop taking care of Americans.

[Reply ]




Re: aged in 3 years and a few extra lbs.
Posted on: 2022-09-25 13:27:38   By: Anonymous
 
Heard Peter puff Buttgauge made a special appearance for a demonstration of riding a bike without a seat.

[Reply ]



What's Related
These might interest you as well