Posted by: thepinetree on 05/09/2022 03:38 PM Updated by: thepinetree on 05/09/2022 05:18 PM
Expires: 01/01/2027 12:00 AM


Mattly Trent to be Guest Speaker at May SIR Meeting

Arnold, CA...SIR, Inc. Branch 152 will hold its May 2022 meeting in the Our Lady of the Sierra Catholic church located at 1301 Linebaugh Road, in Arnold, CA. Meetings include a social hour and lunch, followed by a guest speaker. SIR, Inc. is a California non-profit organization that provides social activities for men over 50 whose mission is: "To improve the lives of our members thru fun activities and events while making friends for Life." The parent organization was formed in 1958 in San Mateo and the Arnold Branch was formed in 1989. There are currently over 100 Branches in Central and Northern California and more than 10,000 members from Bakersfield to Mt. Shasta and Lake Tahoe to San Francisco. The Arnold Branch has 114 members who normally meet on the 3rd Tuesday of each month for a luncheon at various locations in Arnold, CA.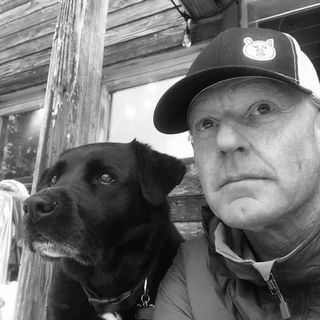 Our guest speaker for this meeting will be Mattly Trent, Ski Patrol Director & Snow Safety Director for the Bear Valley Mountain Resort. Mattly's presentation is the second this spring about outdoor adventure opportunities in the Ebbetts Pass Corridor. In April, Dr. Steve Lauterback's presentation about the Arnold RIM Trail was the first in a series to discuss outdoor adventure opportunities in the Ebbetts Pass Corridor. This month, Mattly Trent will discuss winter and summer opportunities/activities for adventure in the Sierra Nevada, focusing along the California Scenic 4 Highway.

Mattly has been with the Bear Valley Ski Resort for 27 years and currently serves as the Ski Patrol Director & Snow Safety Director. He works in the summer as a contractor for Tamarack Construction in Alpine County. Mattly has spent his lifetime skiing, hiking, climbing, and adventuring in the Sierra Nevada and is a wealth of adventuring information. Known as the "Voice of the Wilderness," his regular mountain weather reports on YouTube and Twitter have been a staple of mountain information since 2009.

An avid climber since high school, Mattly traveled the globe for adventures and landed in Yosemite at 20 years old. El Capitan, Half Dome, as well as many of the immense faces of Yosemite Valley and the High Sierra gave him his "degree" in Life's adventures.

"I found Bear Valley in August of 1993 and have made it my home ever since. I worked initially for Bear Valley Cross Country as the guy who tuned Mountain Bikes in summer and made the ice rink happen in the winter eventually finding Ski Patrol as my career home. I became a Journeyman Carpenter over the next handful of years while continuing to develop my Ski Patrol Avalanche Science mindset. I became the Snow Safety Director, then Assistant Ski Patrol Director, and eventually landed in the Director's role. My current focus is as Ski Patrol Director, but I am still the Director of Ski Operations, running all aspects of the outside operations for the resort in the winter and summer. During this time, I met my wife, we had a daughter, bought a home and raised a wonderful family in the Bear Valley Alpine Area where I still reside to this day."

In addition to normal monthly luncheons, the Arnold SIR Branch offers the following activities to its members: Golfing, Ladies Day Lunches, RV outings, July BBQ, Dinner Dance and more. Ideas for new activities are encouraged and adopted. Visitors and potential new members are welcome to sample the activities and attend luncheons. For more information, please call Membership Chairman Jim Walton at 415-699-9396 or email jwalton2176@comcast.net. You are cordially invited to attend our May meeting on the 17th, hear the presentation by our guest speaker, and meet many of our members.


What's Related
These might interest you as well