Posted by: thepinetree on 05/06/2022 11:47 AM Updated by: thepinetree on 05/06/2022 12:16 PM
Expires: 05/06/2032 12:00 AM


Baskerville, A Sherlock Holmes Mystery at Baker Street West

Jackson, CA...Get your deerstalker cap on ~ the play's afoot! Comedic genius, Ken Ludwig, transforms Arthur Conan Doyle's classic, The Hound of the Baskervilles, into a murderously funny adventure! Watch as our intrepid investigators try to escape a dizzying web of clues, silly accents, disguises, and deceit as five actors deftly portray more than forty characters!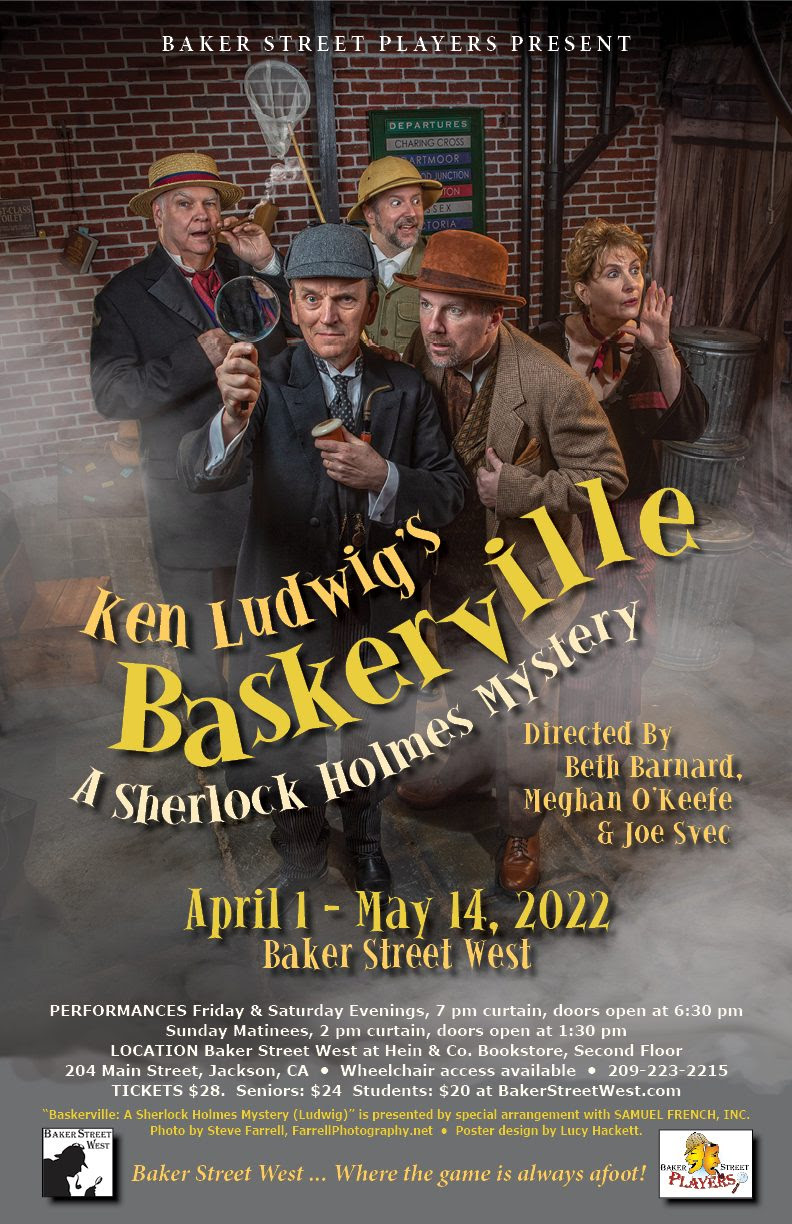 Friday & Saturday at 7:00pm (doors open at 6:30pm), Sundays at 2:00pm (doors open at 1:30pm), Tickets $28, Seniors $24, Students $20

Click here for tickets

Baker Street West
204 Main Street, Jackson, CA


This event repeats weekly every Sunday Friday Saturday until 05/14/2022